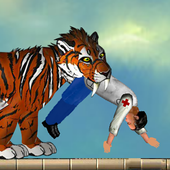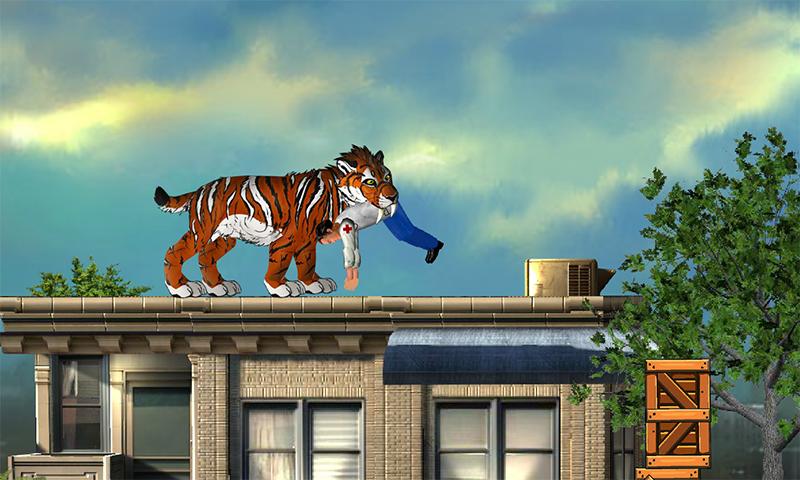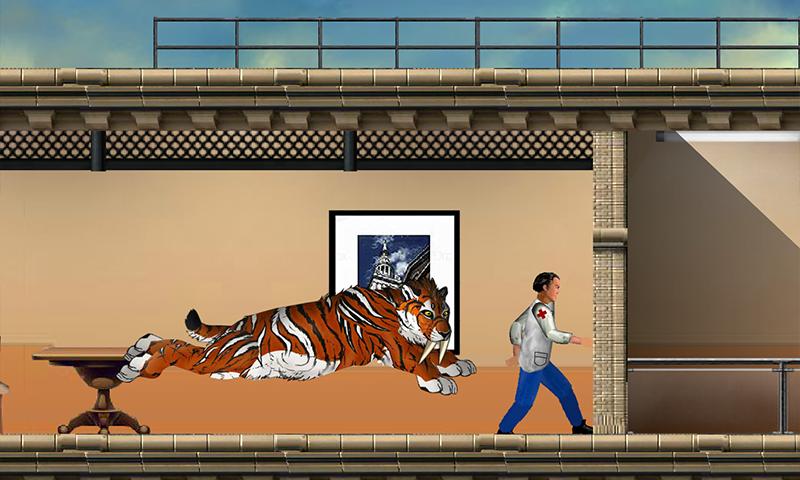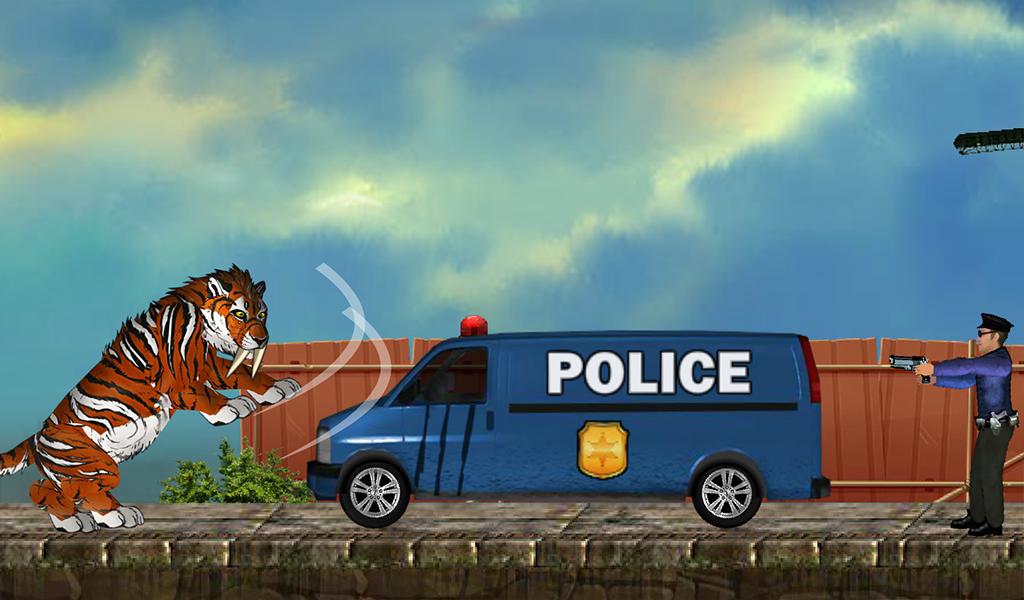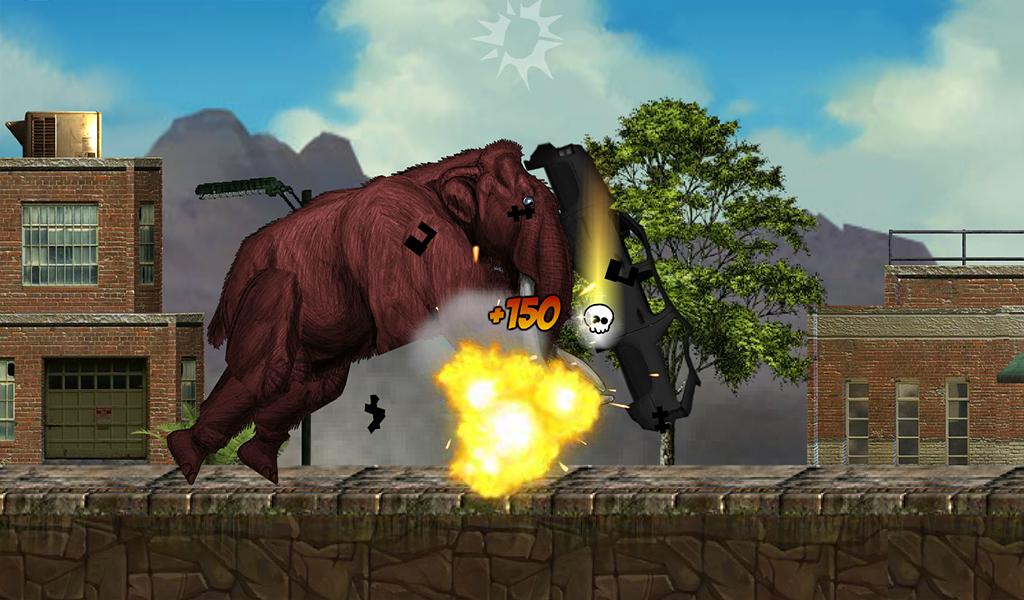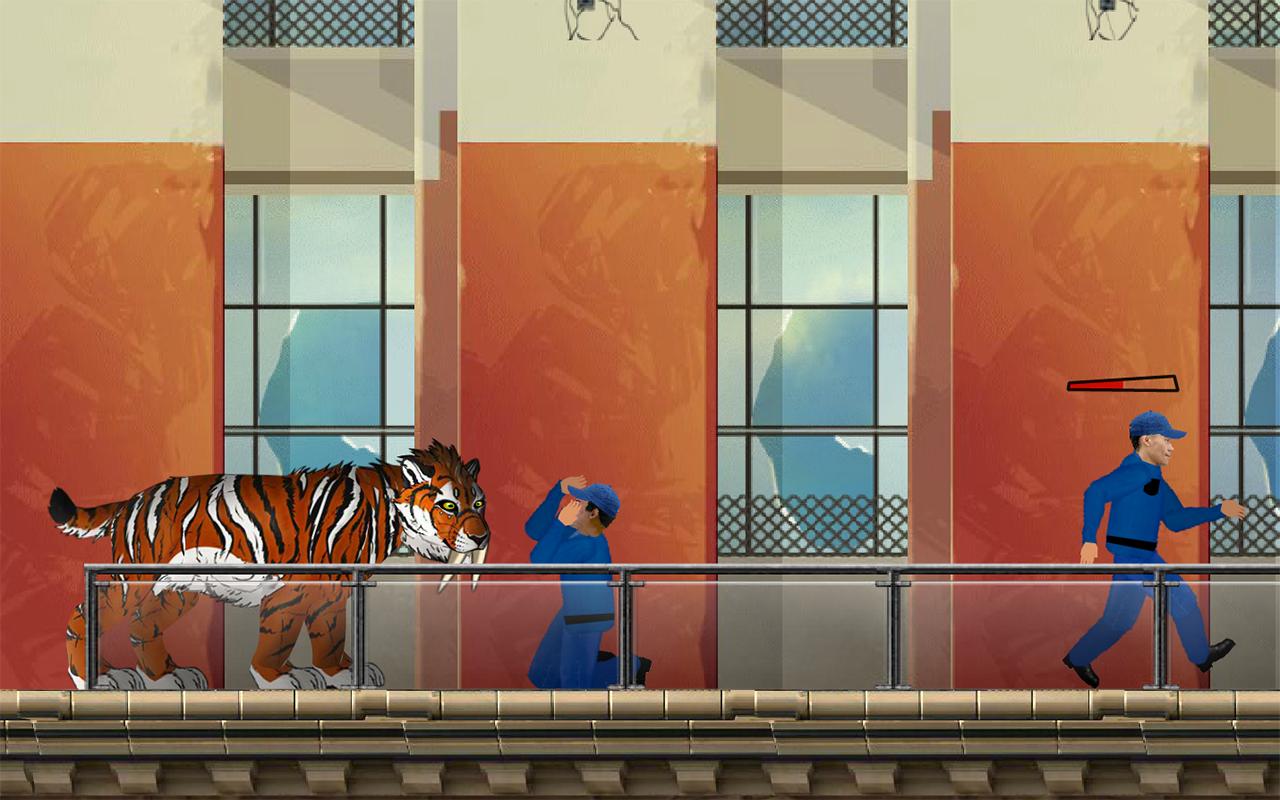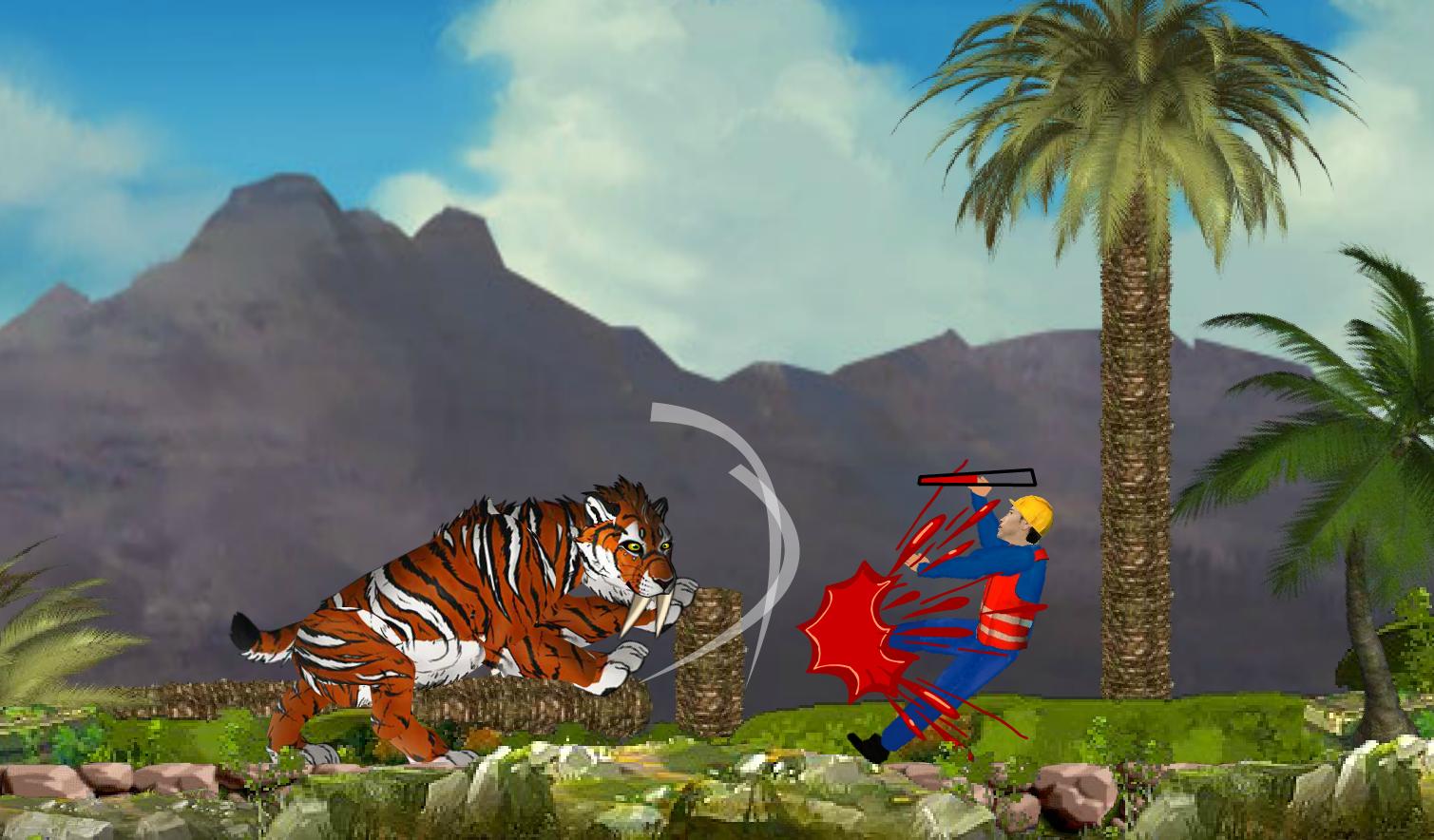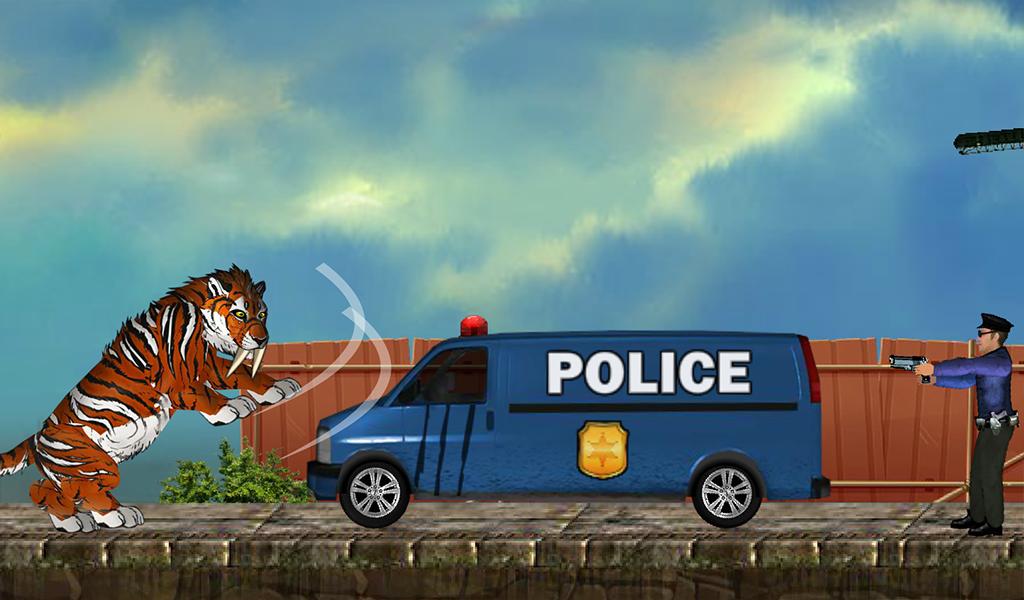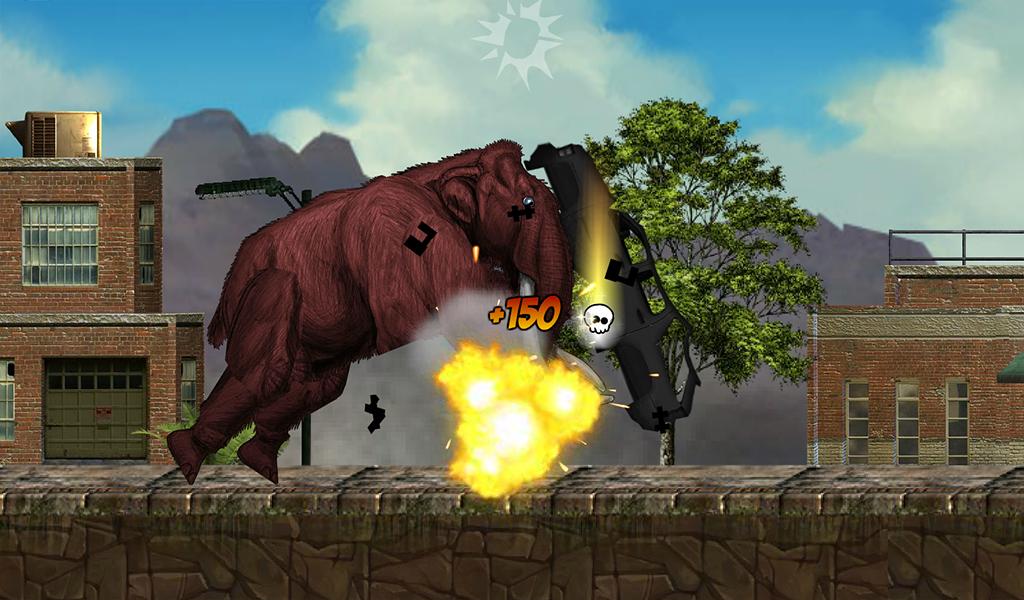 Description of Smilodon Rampage
Control a wild tiger and teach those humans a lesson in Smilodon Rampage! Use your claws and your fangs and wreck havoc to the city. Slay as many humans as you can and destroy all in your path!

Smilodon Rampage is a side scrolling destruction game where you control dangerous tiger that is of a different species. Your goal is to escape your imprisonment and make a rampage on the city streets. Teach those humans a lesson and prove to them that you're on top of the food chain! Do as much damage and destruction as you can!
Pick up a body and save it for dinner!



Breaking News: saber-toothed tigers are not yet extinct! See for yourself how a furious big cat goes berzerk in the action-orientated destruction game Smilodon Rampage! Maneuver the murderous animal through the city, maul all humans as you try to raze everything to the ground to score. Much fun!

A group of scientists has succeeded in cloning and giving life to prehistoric animals but their creatures will escape and carry out a real carnage! Play as a saber-toothed cat, then a mammoth, and show no mercy by killing and destroying all humans and vehicles that will stand in your way. Smilodon Rampage features various missions with varied objectives and several bosses to fight.

When a prehistoric creature waking up and inadvertently finds himself in town, a real carnage is announced. Control a smilodon (a kind of giant tiger with sharp teeth) and make havoc in the city. Destroy everything in your path, buildings, cars, trucks, planes and annihilate the police and army forces who want to stop you.

Espace from your icy tomb and tear anything and everyone in your path to freedom! There's nothing like being a powerful and mighty Smilodon!
Game developed by gametornado.
Additional Information
Current Version
1.0.6
Publish Date
2020-08-10
Available on

Requirements
Android 4.1+
Similar to Smilodon Rampage