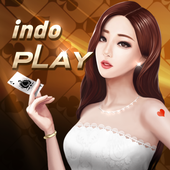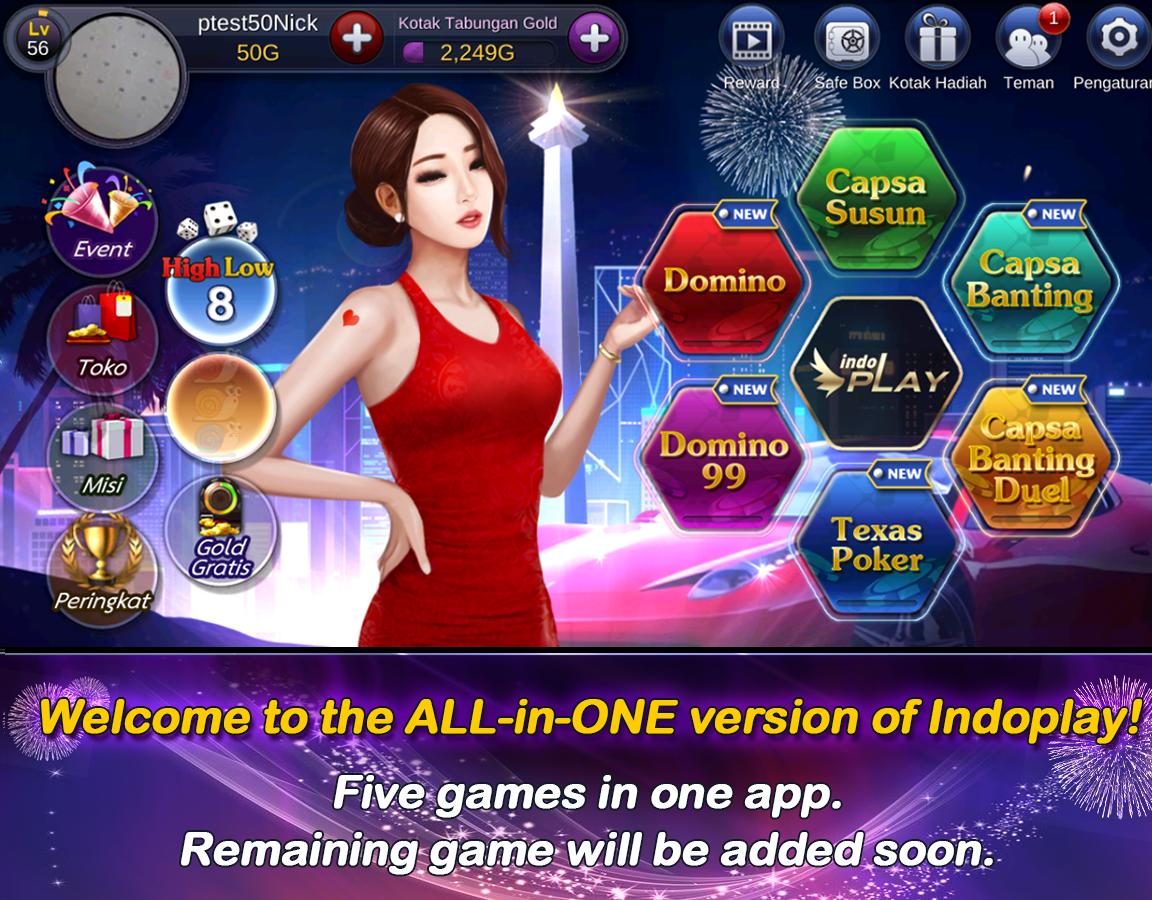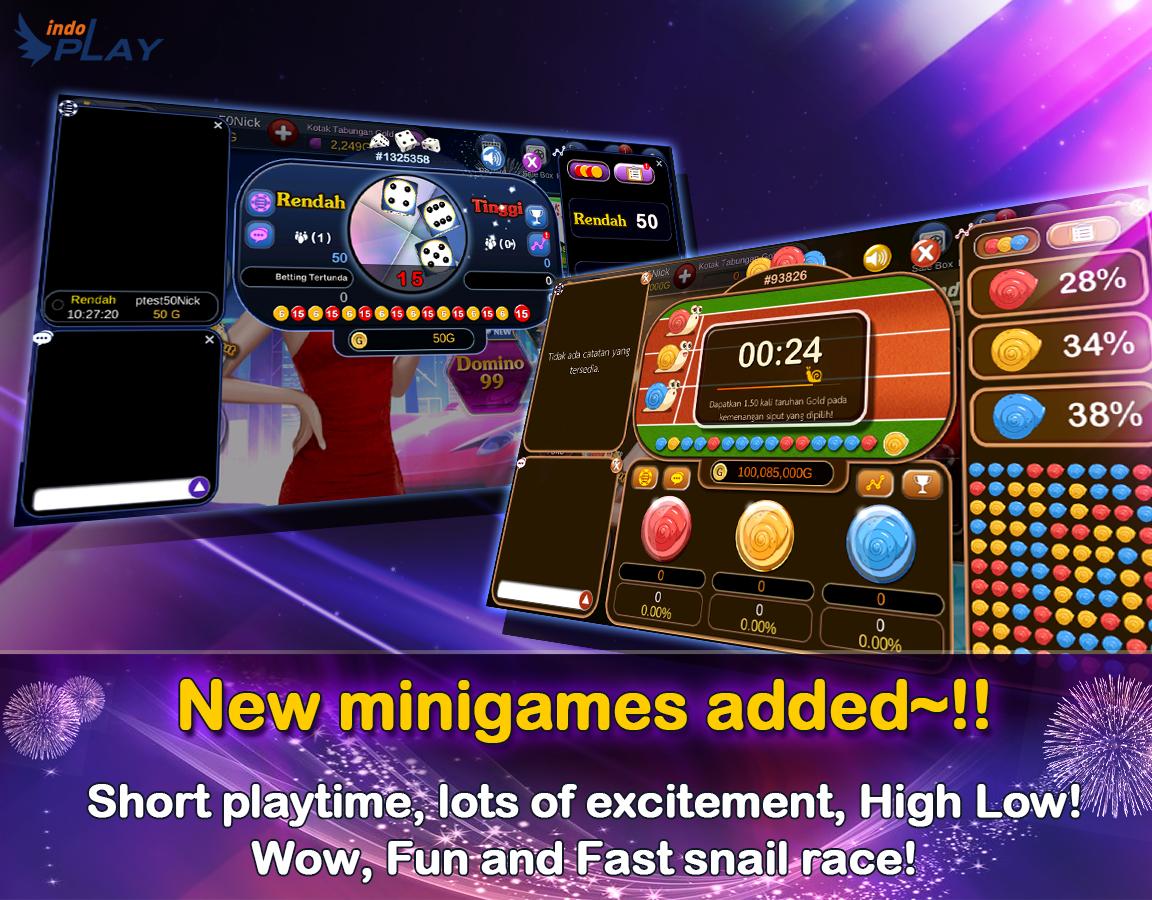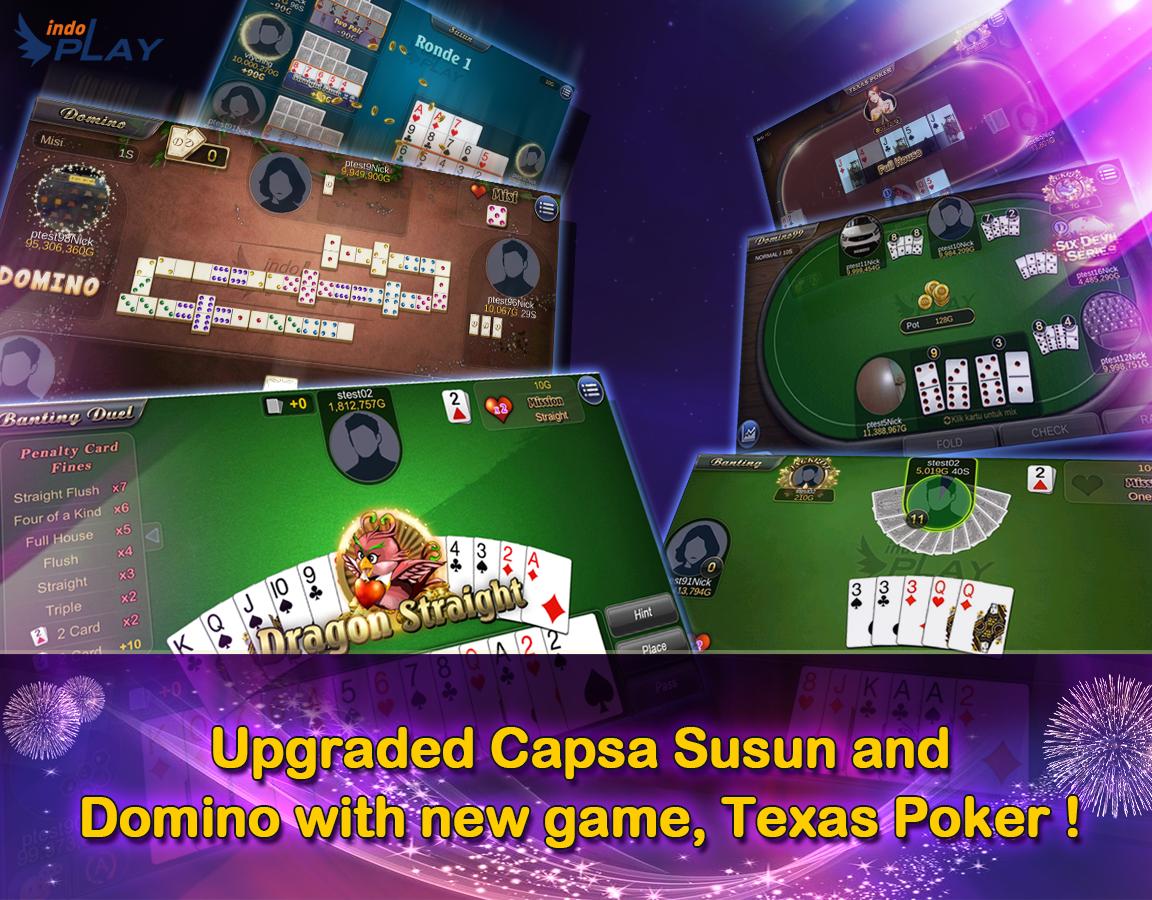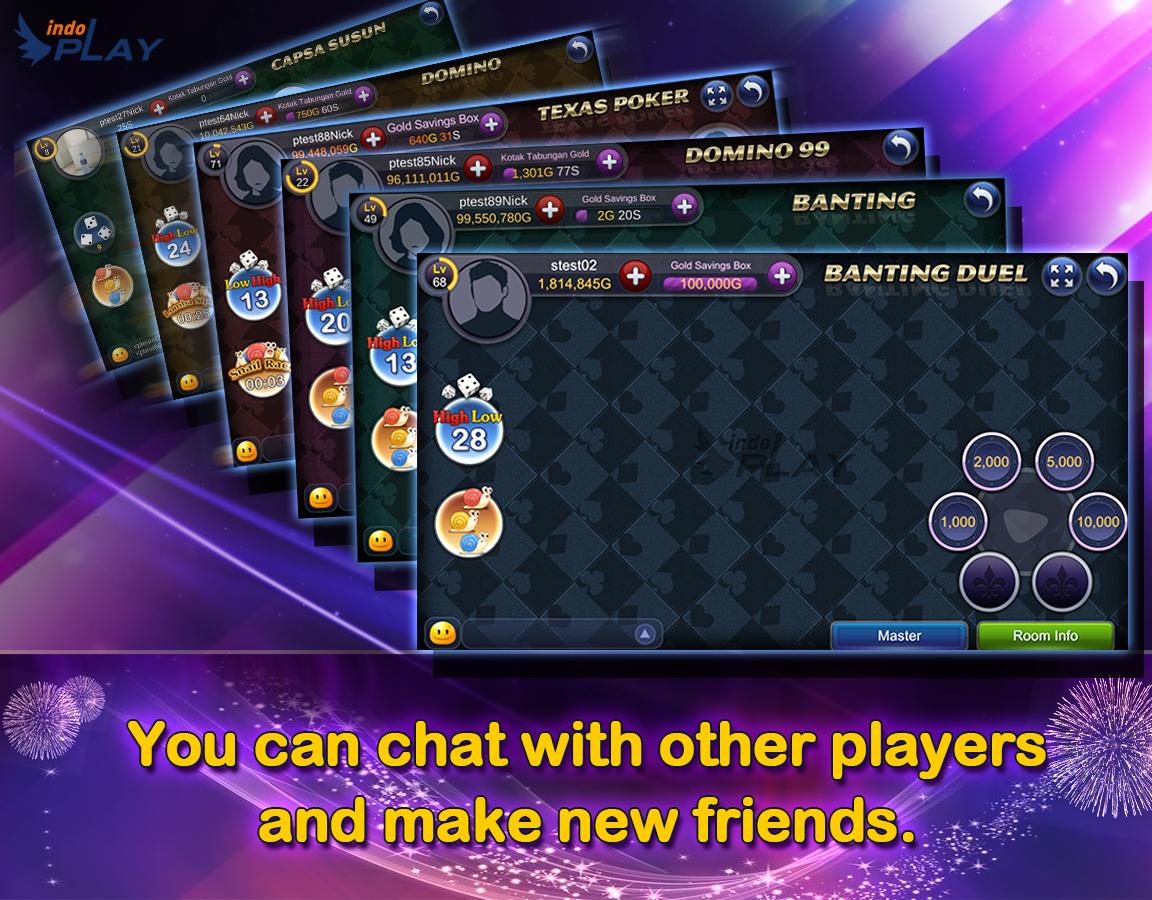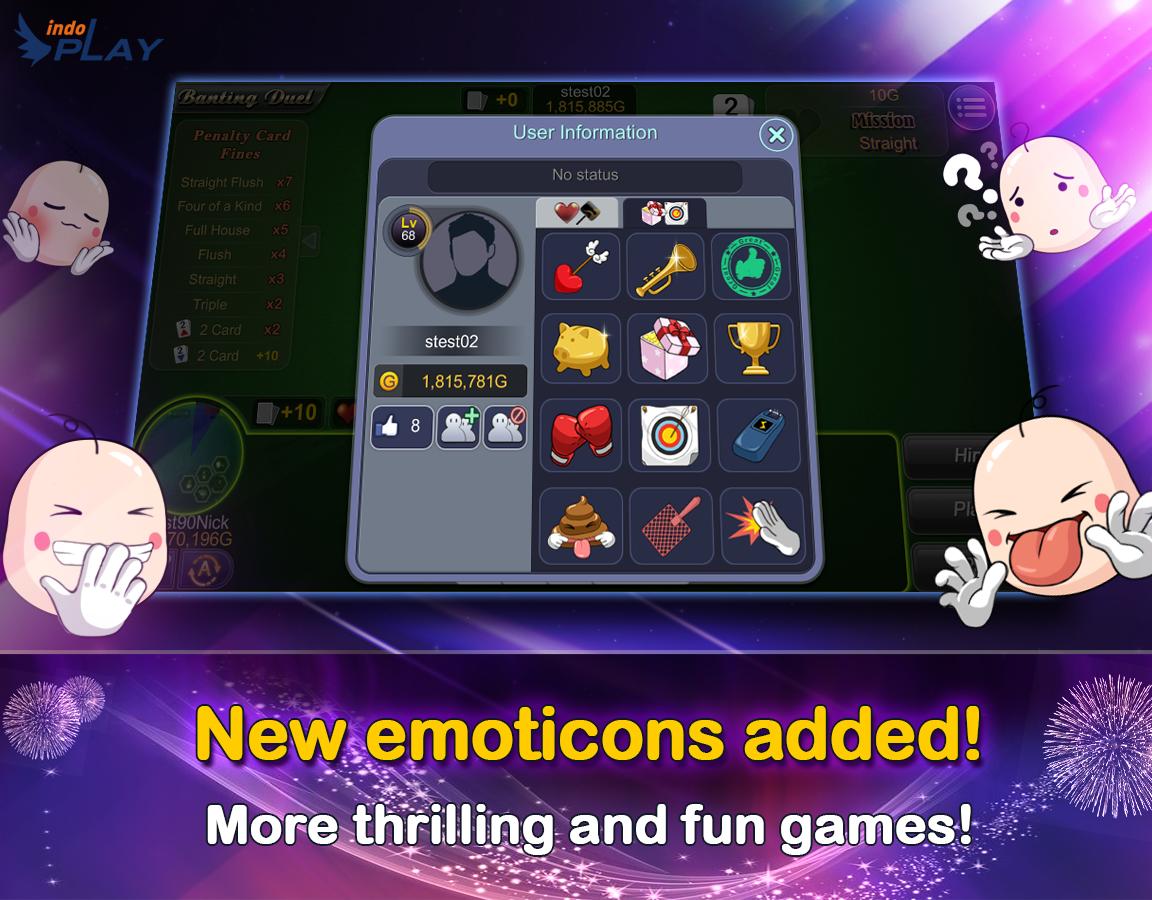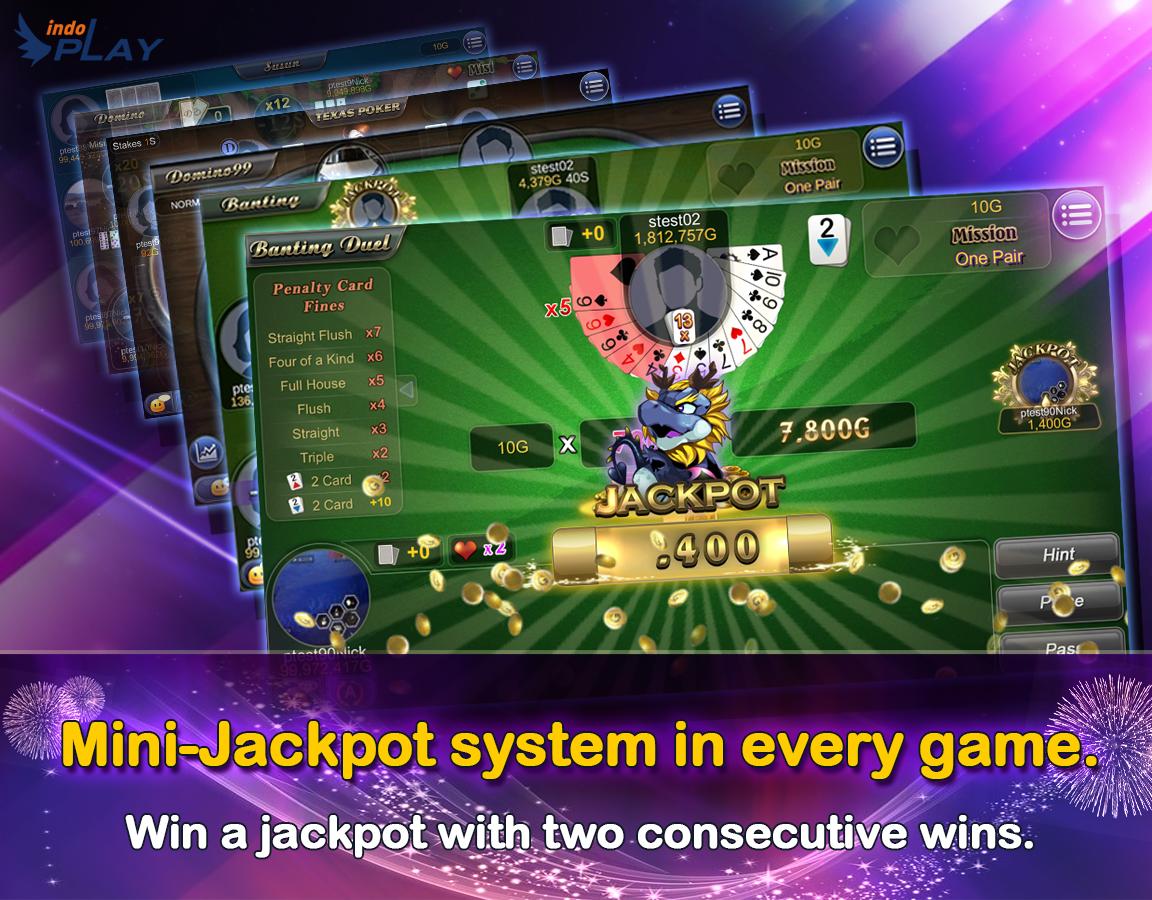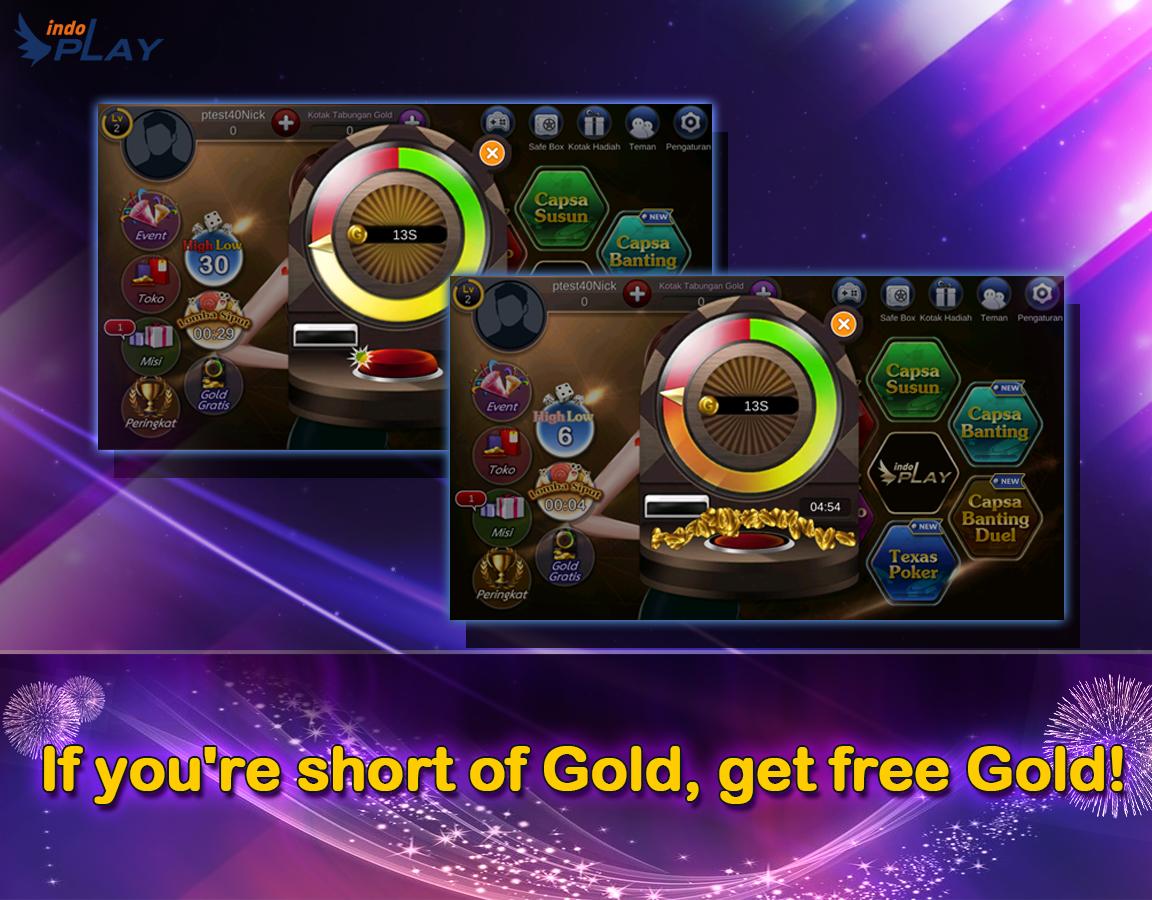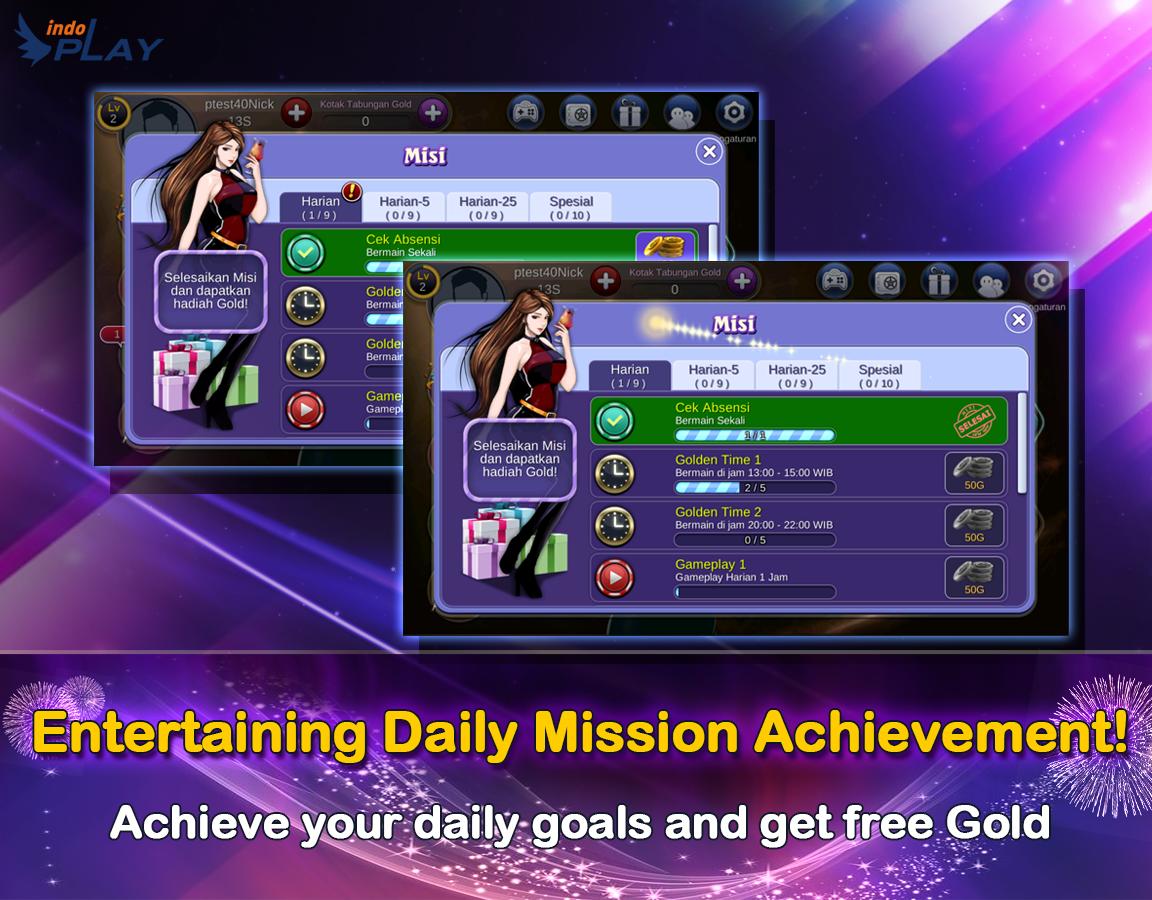 Description of IndoPlay All-in-One
#1. 8 games with enganging graphics!
-Capsa Susun, Poker, Domino, Domino99, Capsa Banting, Capsa Banting Duel, High Low, and Snails Race- All eight games are available anytime, anywhere.

#2. Make the best hand possible by combining 13 cards in Capsa Susun!
- Convenient interface allows 13 cards to be navigated easily
- Enjoy exciting and challenging games

#3. Texas Poker, the card game loved by many people around the world !
- Enjoy Texas Poker's thrills and show your courage in the betting.

# 4. Classic Domino game, all time favourite!
- Enjoy upgraded Domino games including an easy-to-use and fast interface, also smooth game animation.
- Heart Mission and Penalty rules added, Draw-Mission and Block-Mission Game Modes added.
Heart Mission : Players who play the mission card will earn a heart point, and apply the heart points when winning to get more Gold.
Penalty : Penalty Gold is paid by the player who passes their turn.

# 5. Enjoy the upgraded Domino 99 game ~
  - Mango Domino 99 (or QiuQiu) is a simple game to create the best combination of cards.
- Sharpen your brain and use your strategy to play Domino 99 in IndoPlay ~

# 6. Enjoy the upgraded Capsa Banting game!
  - Capsa Banting is a very addictive card game favorited by many people around the world.
  - Enjoy this version of game with easy to use interface also fast and smooth game animation ~

#7. The true match Capsa Banting Duel!
'- Capsa Banting is made into a challenging duel match.
   - Defeat only one challenger and use your strategy to spend all of your opponent's Gold.

#8. Short playtime, lots of excitement, Minigame High Low!
- Convenient betting system for easy participation
- Analyze up to 100 history to predict high-low


#9. A super fast snail race!
Slow! But who knows snail racing can be so tense! Predict which snails will win.

#10. New emoticons added!!
- Use the additional emoticons to enjoy your games further.

#11. Let's pop the jackpot!
-Game up the tension with mini-Jackpot systems! (High Low and snail race do not have jackpot.)

#12. If you lack gold, get the free Gold!
- What if you want to play a game and you don't have gold? You can turn the wheel to get a free gold

#13. Daily Mission Achievement Fun!
- Get free gold when you meet your daily goals

※Indoplay does not support Real Money Transactions or gambling.
Additional Information
Current Version
1.7.2.2
Publish Date
2021-06-17
Available on

Requirements
Android 4.1+
Similar to IndoPlay All-in-One