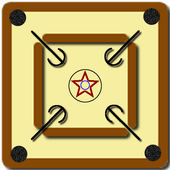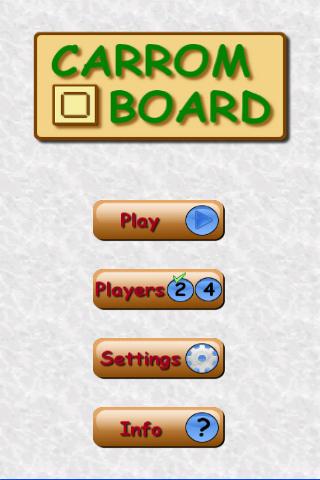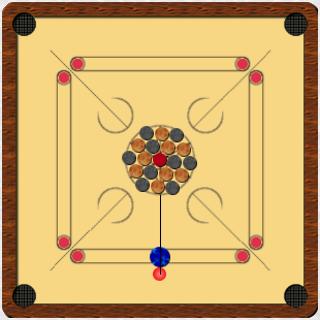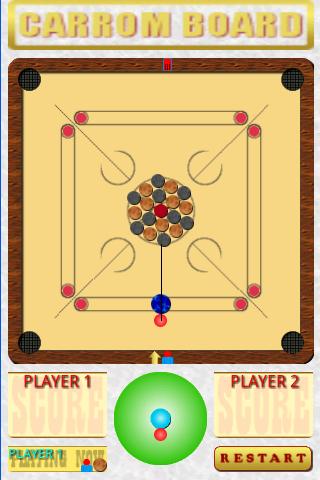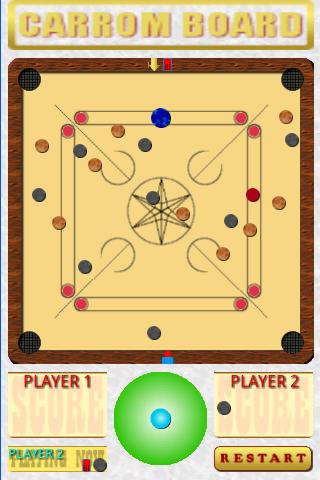 Description of Carrom Board
This is the popular Carrom Board game.

Default settings : Two Players, 1st - Manual & 2nd - Auto

How to play --
- Game has four components: Striker, Queen, Black and White.
- Set Striker to desired position by dragging it.
- Set Hitter to desired position by dragging hitter on large round at bottom.
- Make move by tapping centre circle on large round at bottom.
- 2/4 players can play at a time.
- In case of four players, players sitting opposite to each other make a team.
- Each of the player/team has to pocket coins in turn.
- Player/Team finishing his/her coins first wins the game.
- Pocketed opponent coins will be awarded to opponent.
- If player pockets all coins but queen is still there on board, that player/team loses game.
- Queen must be followed by a coin.
- Pocketing Striker causes FOUL and penalty of a coin, if there are pocketed coins.
Additional Information
Current Version
1.7
Publish Date
2016-04-24
Available on

Requirements
Android 4.1+