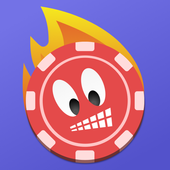 Chips of Fury Virtual Poker Chips, Poker Table
|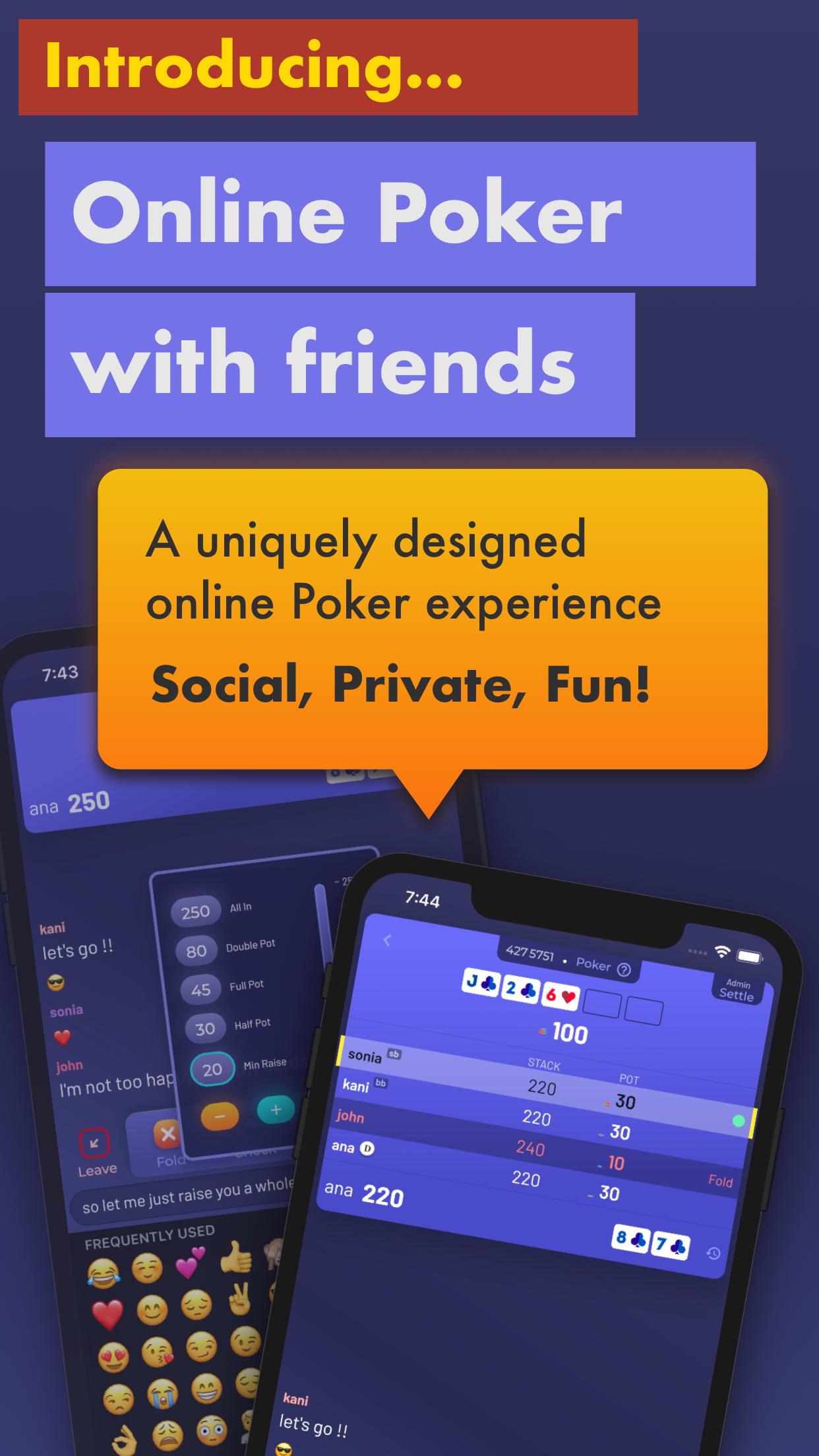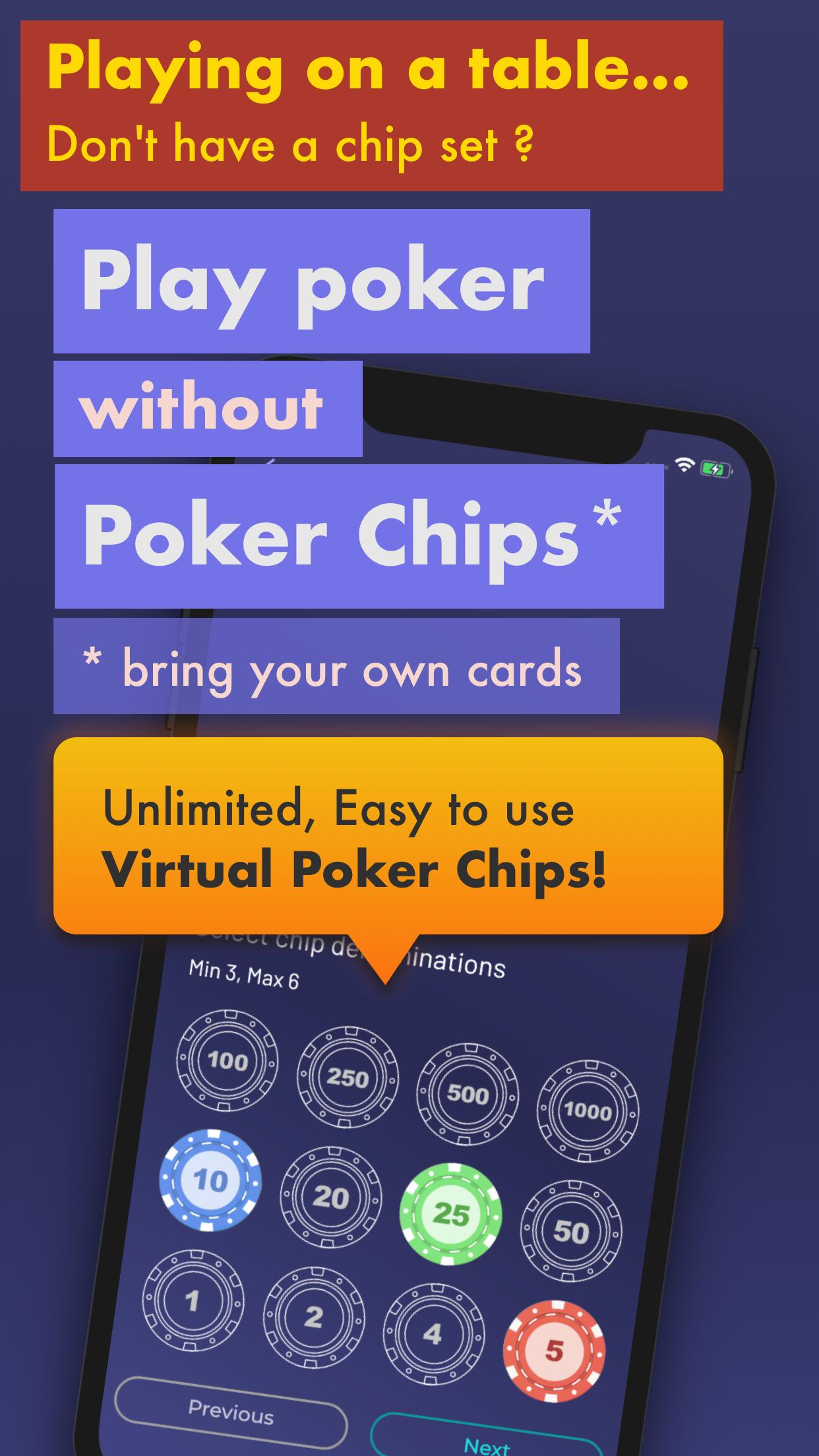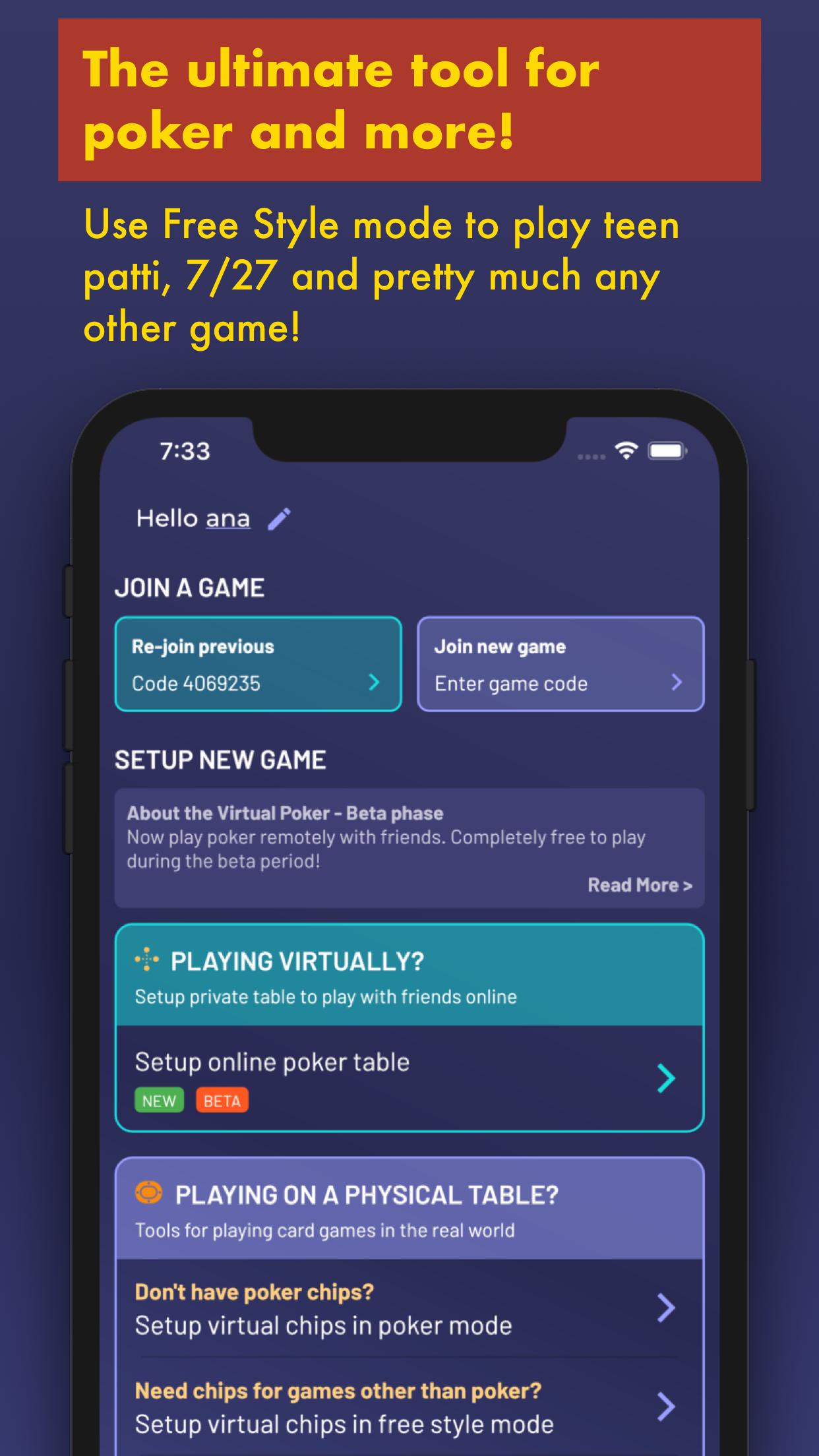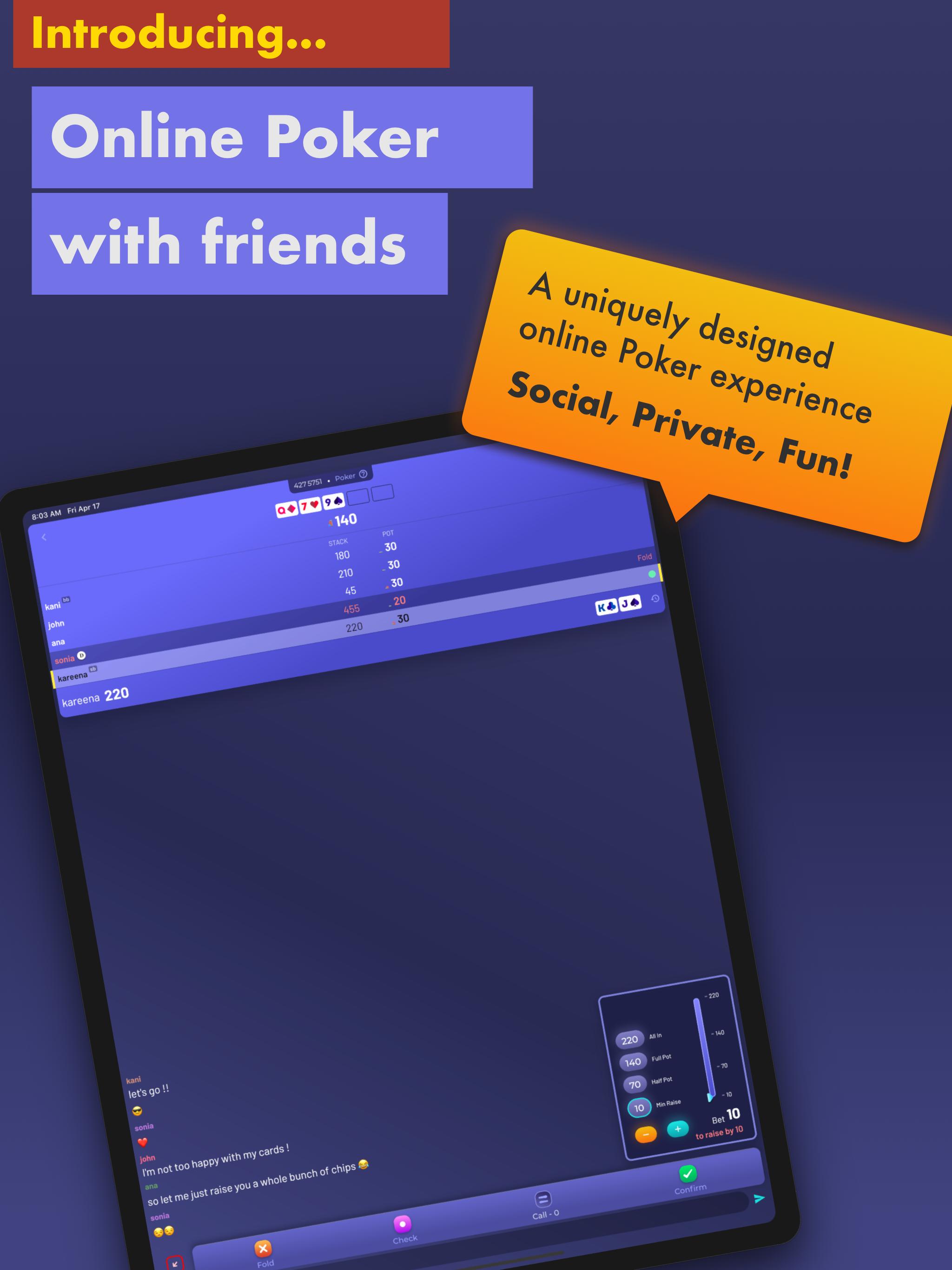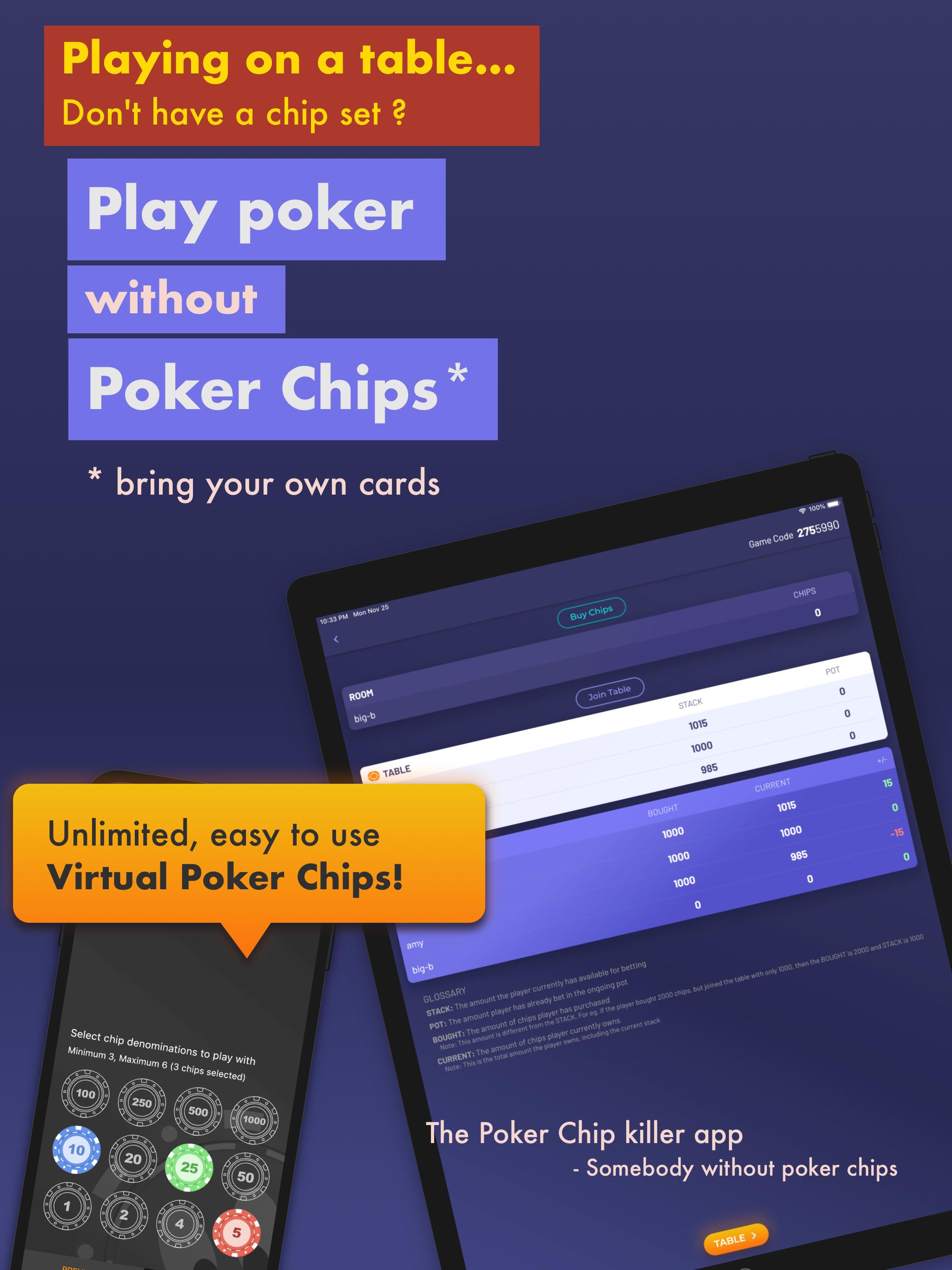 Description of Chips of Fury Virtual Poker Chips, Poker Table
Chips of Fury is an amazing utility app for playing cards online or at home. It has many uses, just like a swiss army knife!
♠ You can play poker online in a private group. Try our fresh new approach to an online poker table!
♠ Are you playing poker at home but don't have chips? Use Chips of Fury for your offline poker games as a virtual chipset. Just bring your own cards.
♠ That's not all, do you play other games like teen patti, flash, 7/27 etc. and don't have a chipset. Just use the free style mode to play pretty much any game that needs poker chips.

Many of you might ask - so what's special about Chips of Fury, aren't there other online poker apps?

Well, personally, we've been quite tired of the user experience that most poker apps have to offer. Especially for playing games within private groups. Somehow, it seems they are designed to confuse the user more, than to let them have a fun game. And the user has to jump through hoops, understand weird in-app currencies etc. to make sense of it all.

So we wanted to take a fresh look at the Poker UI and overall experience. The result is a simple, no-nonsense app to play poker with friends. And since you'll be playing with friends, it is also designed to make in-app communication (banter) easier. This is the first version in that direction, so keep an eye out for where this goes - we have some exciting ideas (and would love to hear from you)!

For the sake of completeness, here is a quick "how it works" :
- One player becomes the admin and creates a game
- Upon game creation, the game is assigned a unique game code, players can join using the game code
- Admin can approve or reject players
- Players can then buy chips. There is no limit to the number of chips you can buy. Admin can approve or reject
- Once players have chips, they can buy-in to the table
- And that's about it, start betting and everyone's phones will show the bets in real time!
- Spectators can also join in to just view the game.

Hope you enjoy playing. Feel free to send feature requests, We love to hear how the app can be improved.

Disclaimer:
Chips of Fury is a casual app meant for playing card games. We do not take responsibility for any financial transactions related to the betting. Any bugs may be reported at hi.kanily@gmail.com.
Additional Information
Current Version
2.0.6
Publish Date
2020-07-02
Available on

Requirements
Android 4.1+
Similar to Chips of Fury Virtual Poker Chips, Poker Table