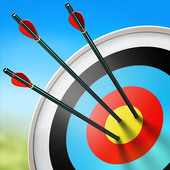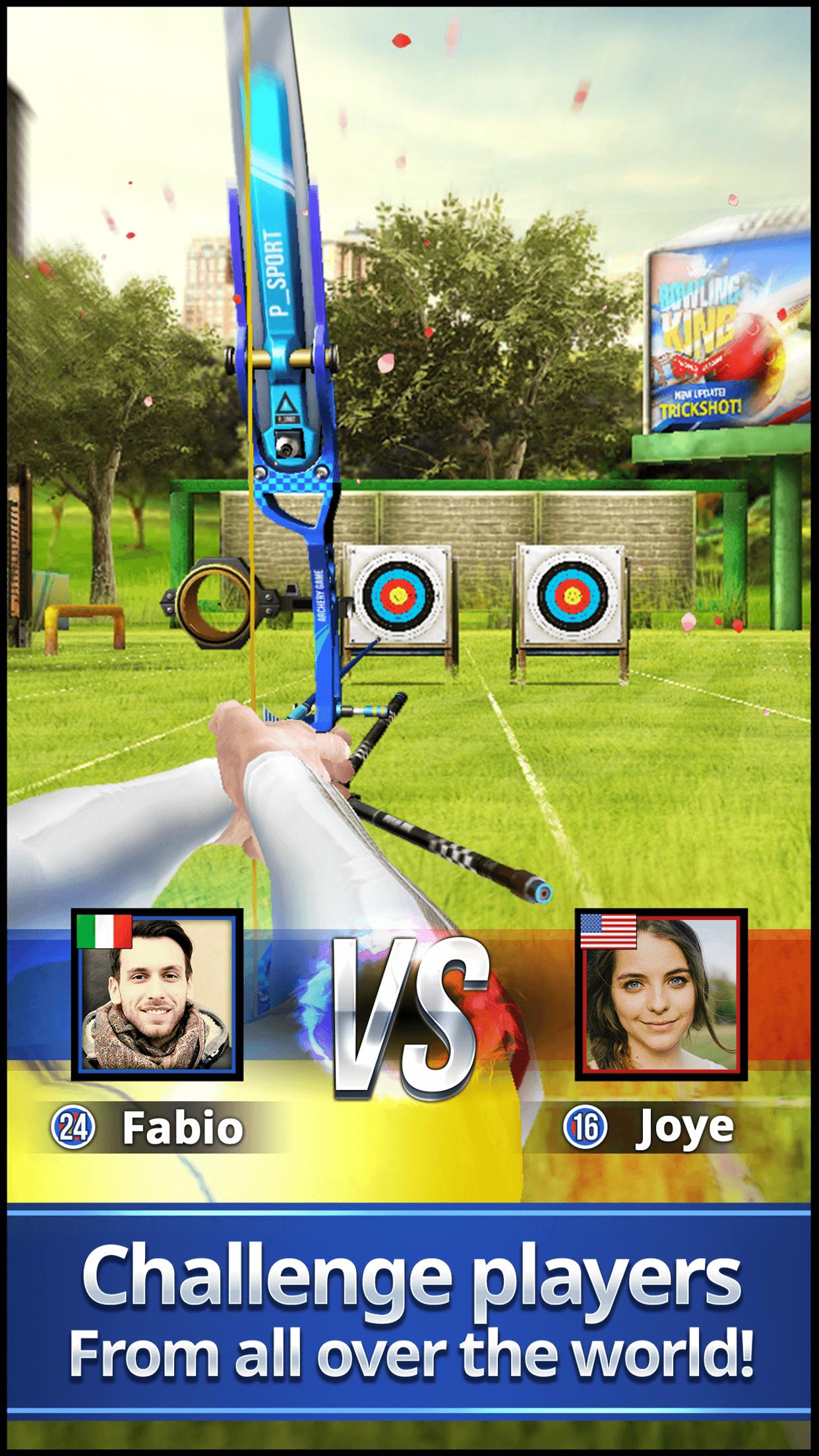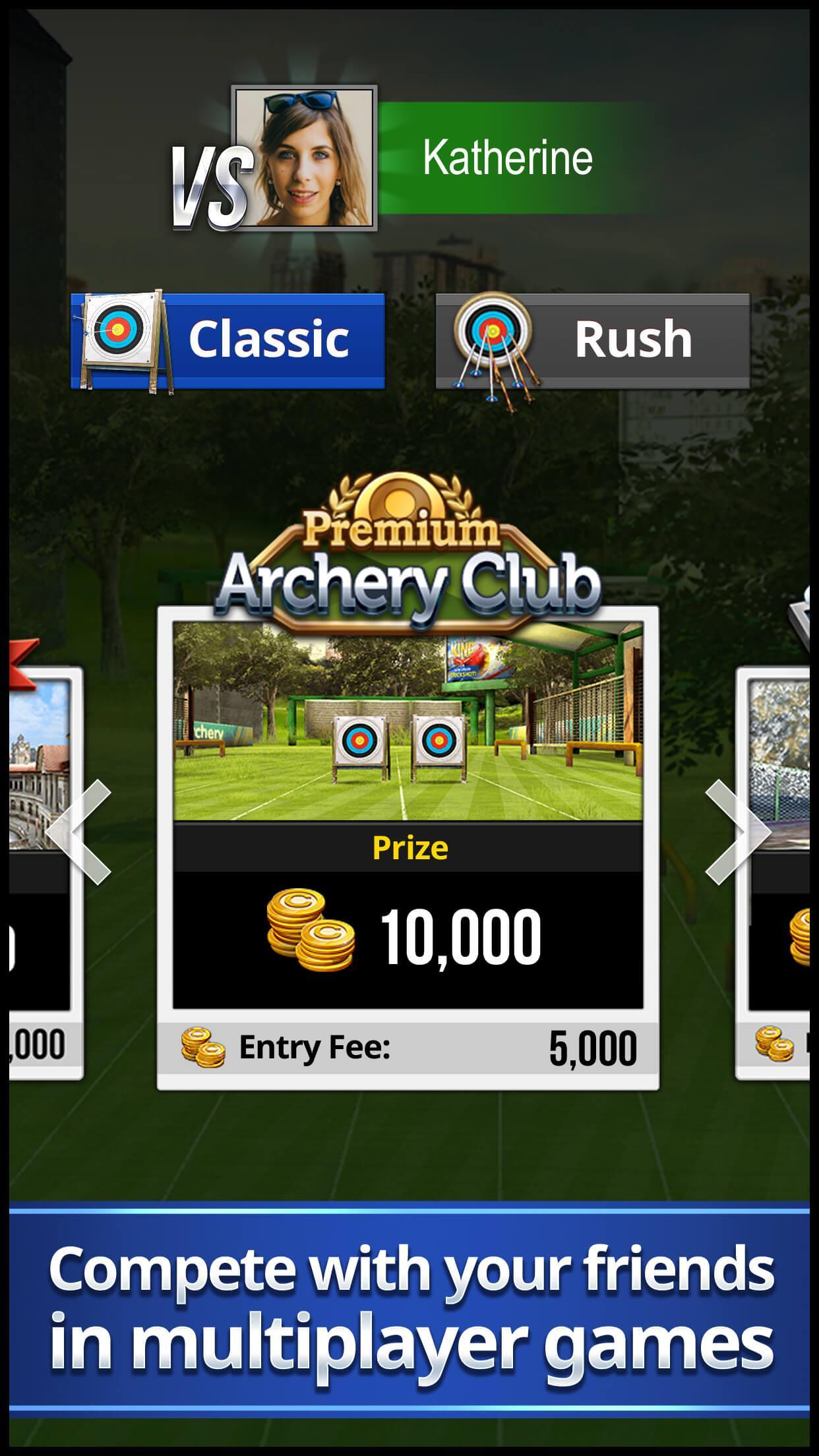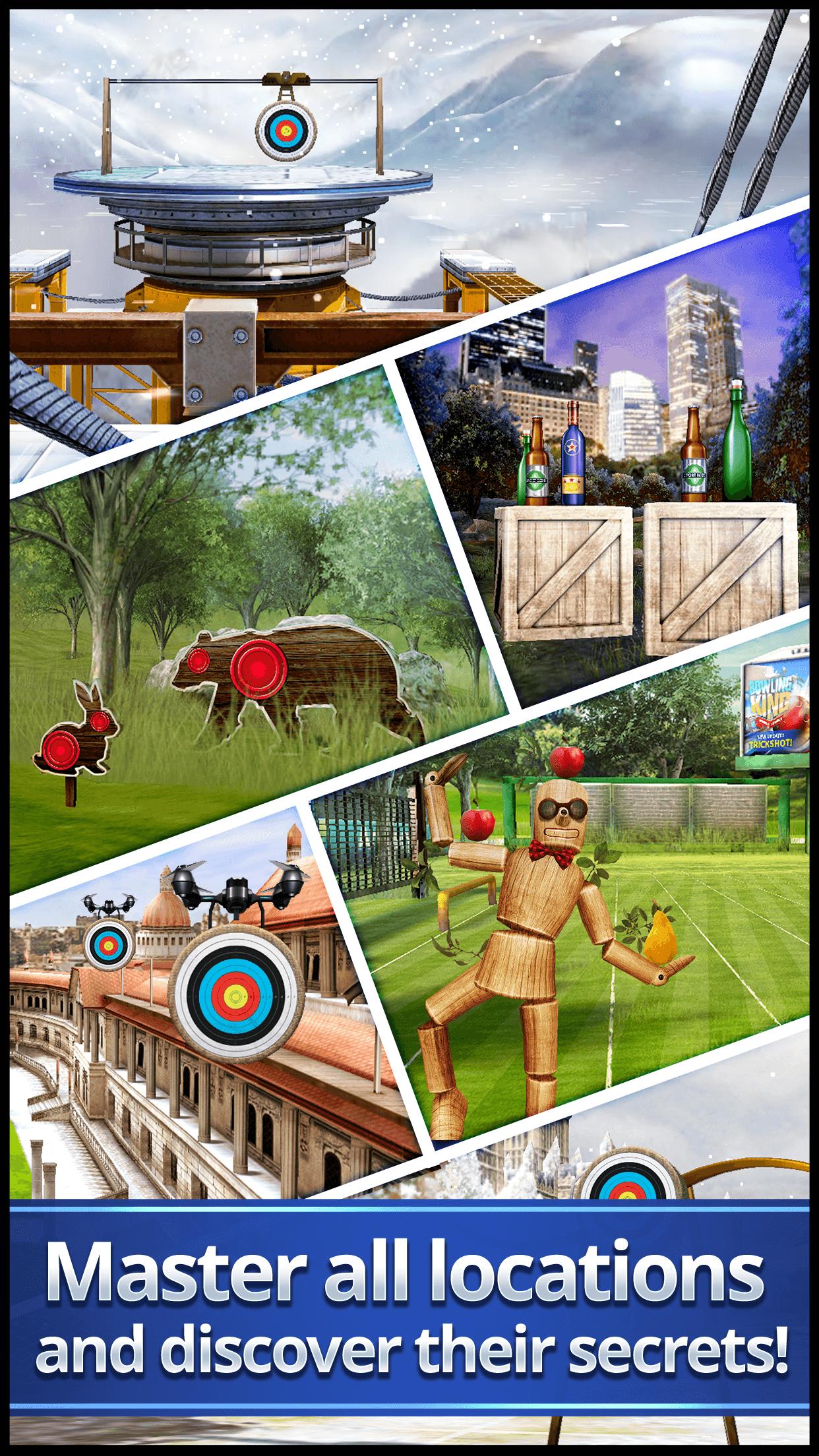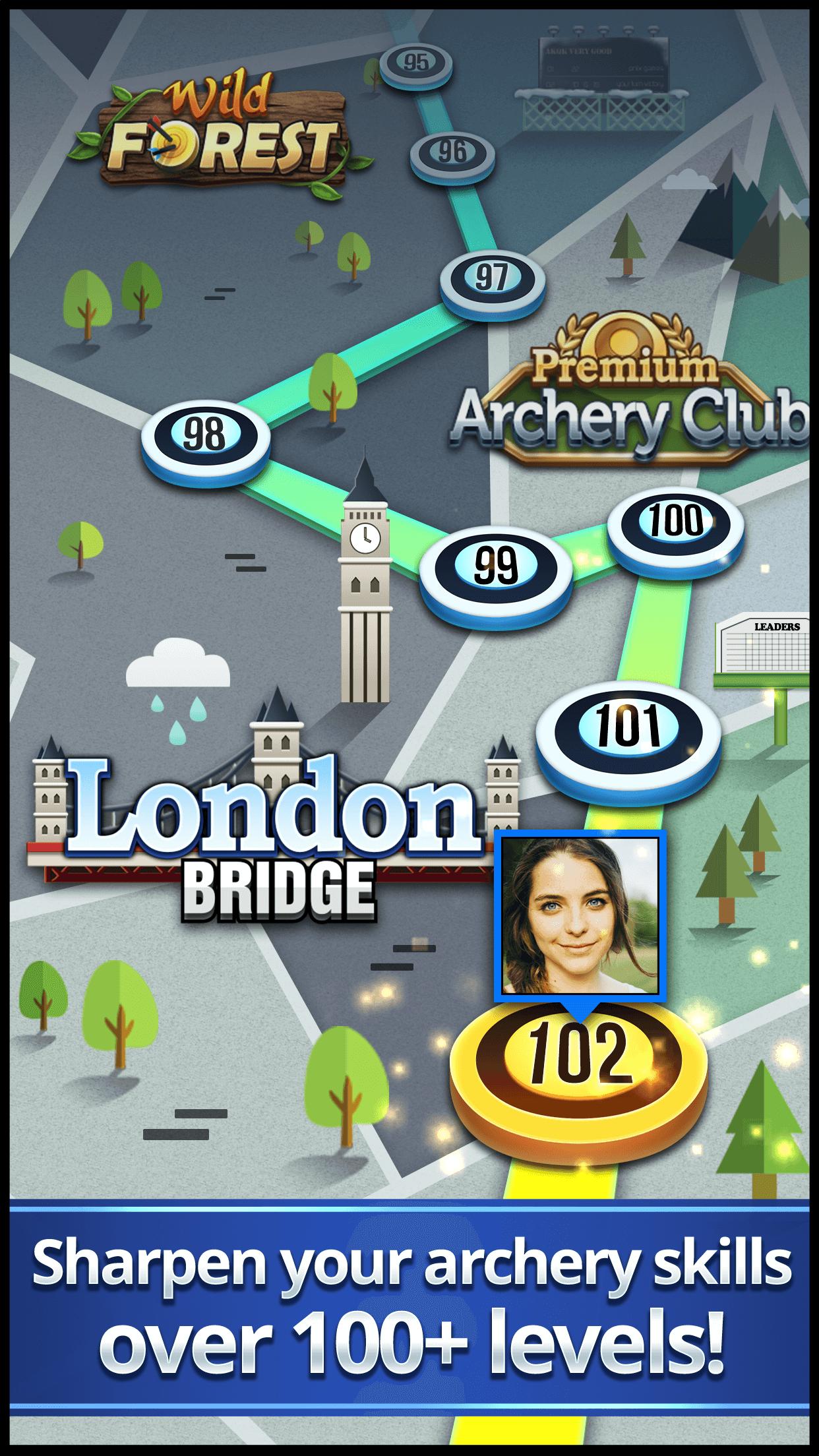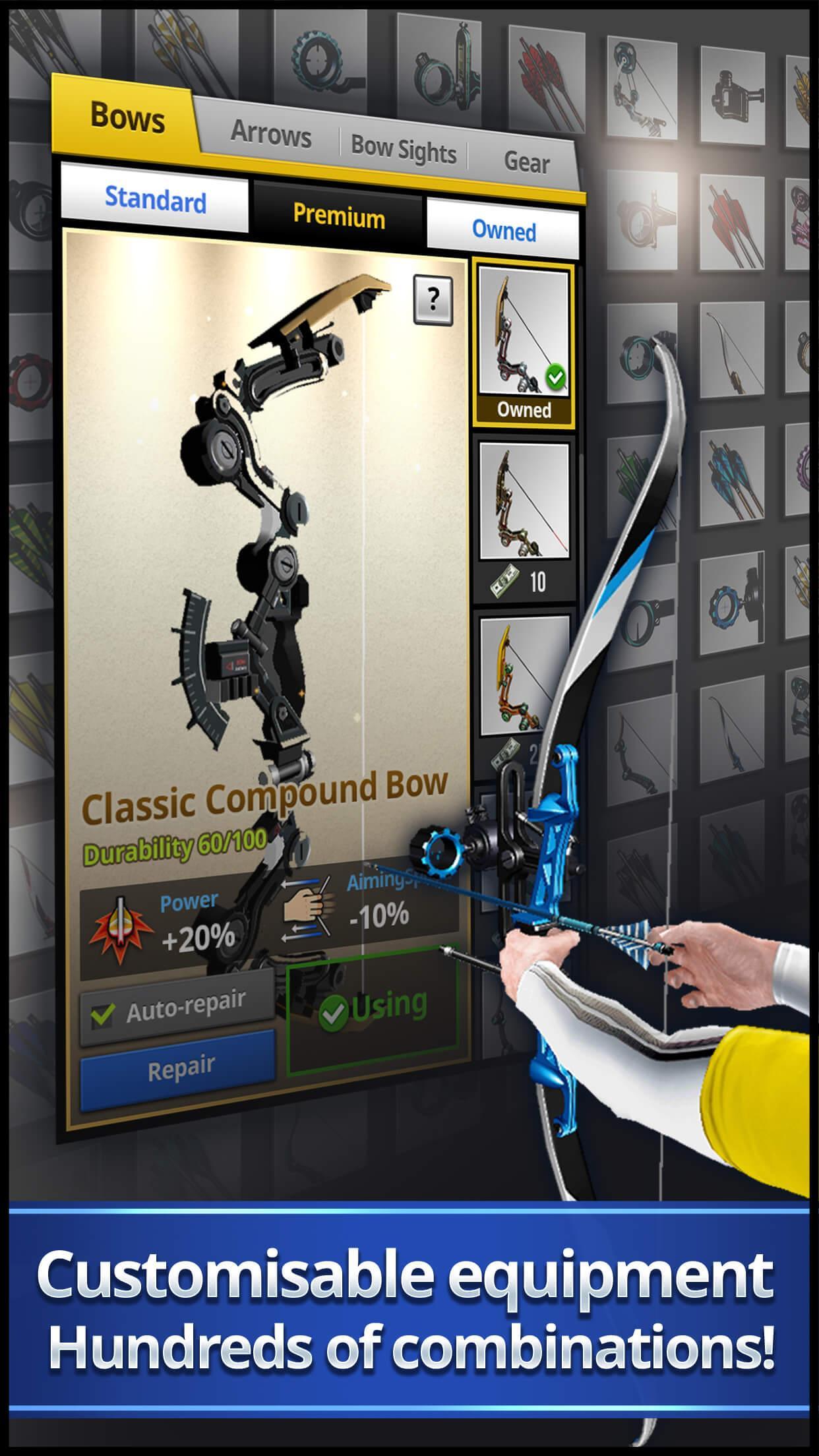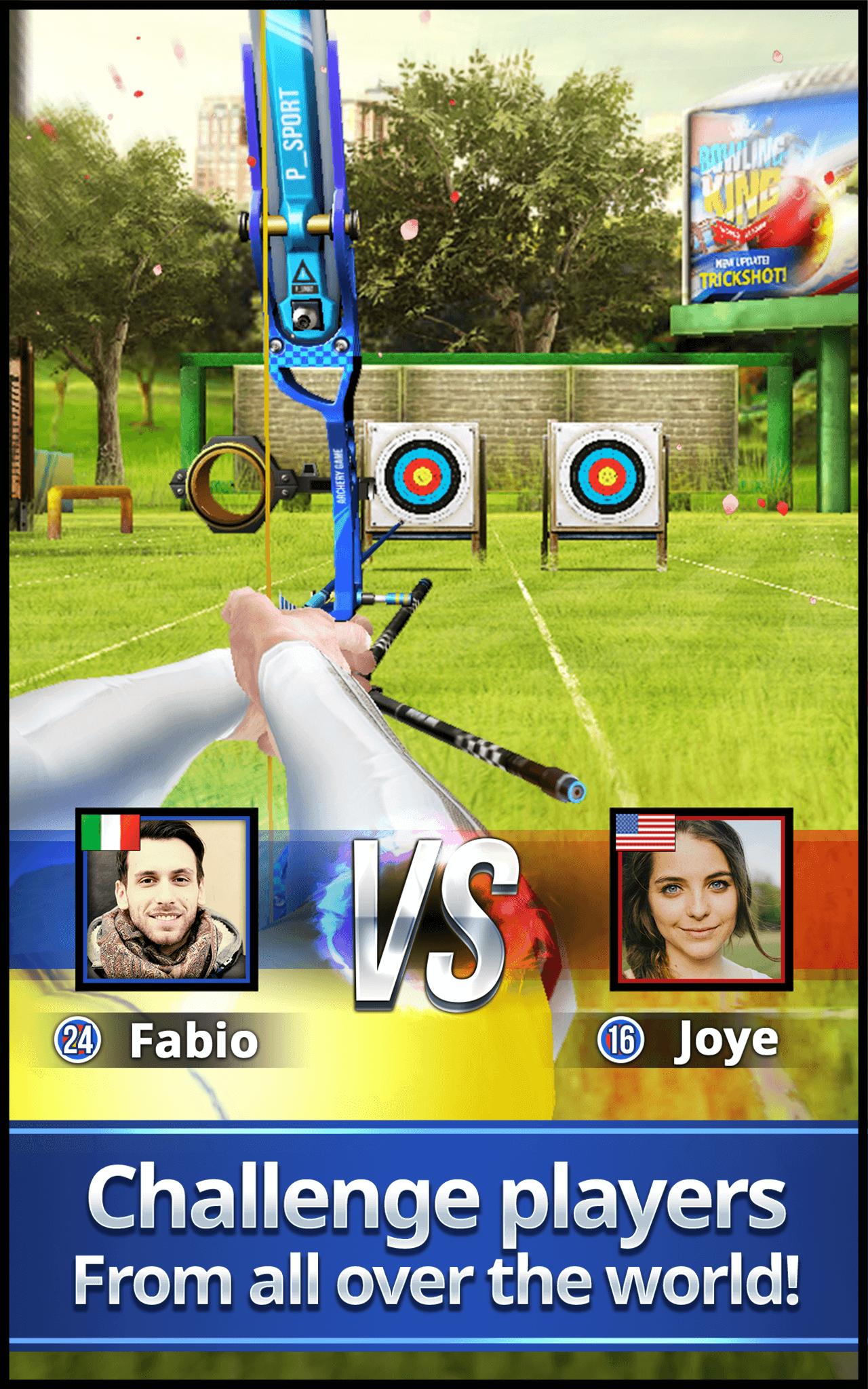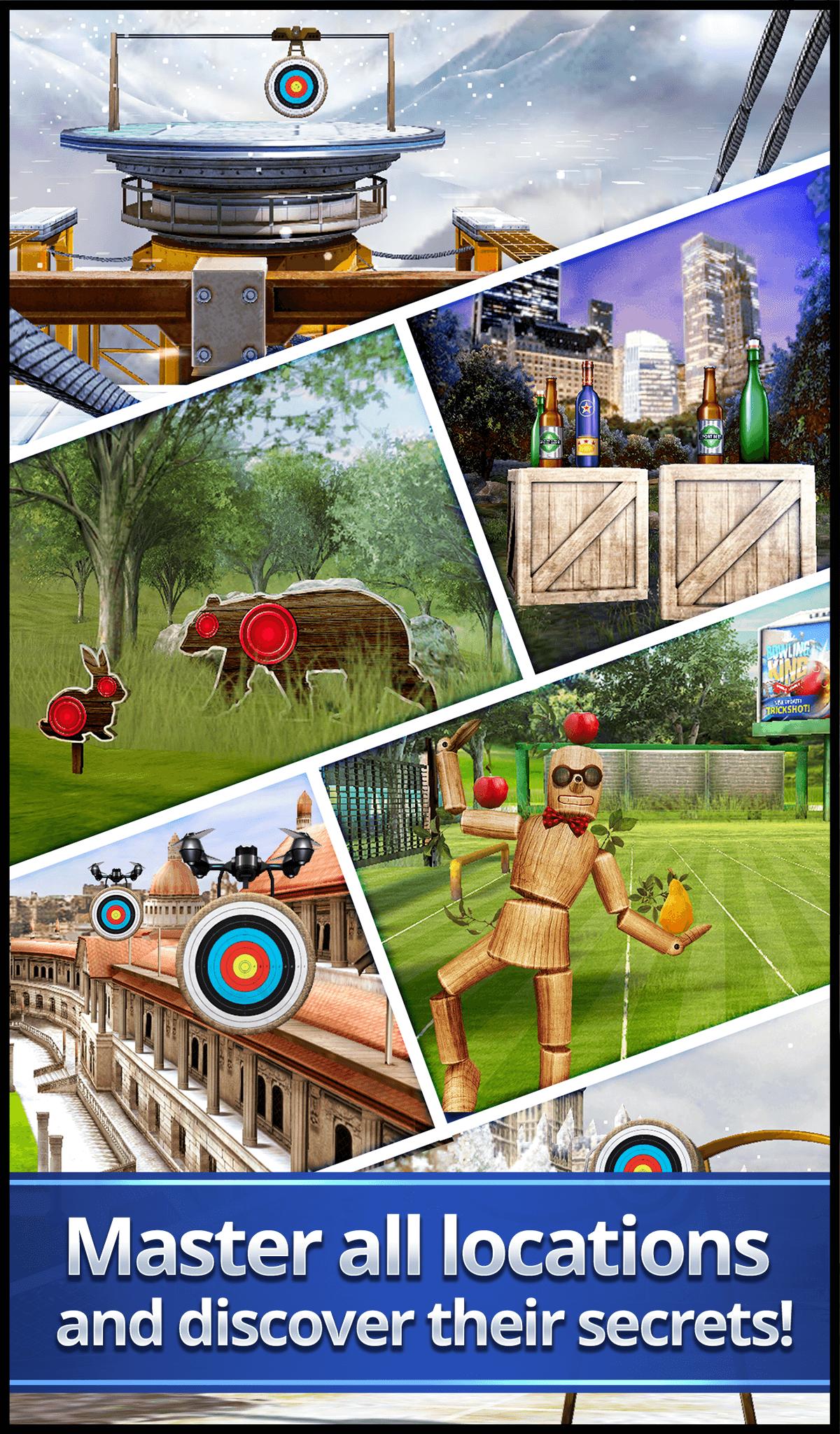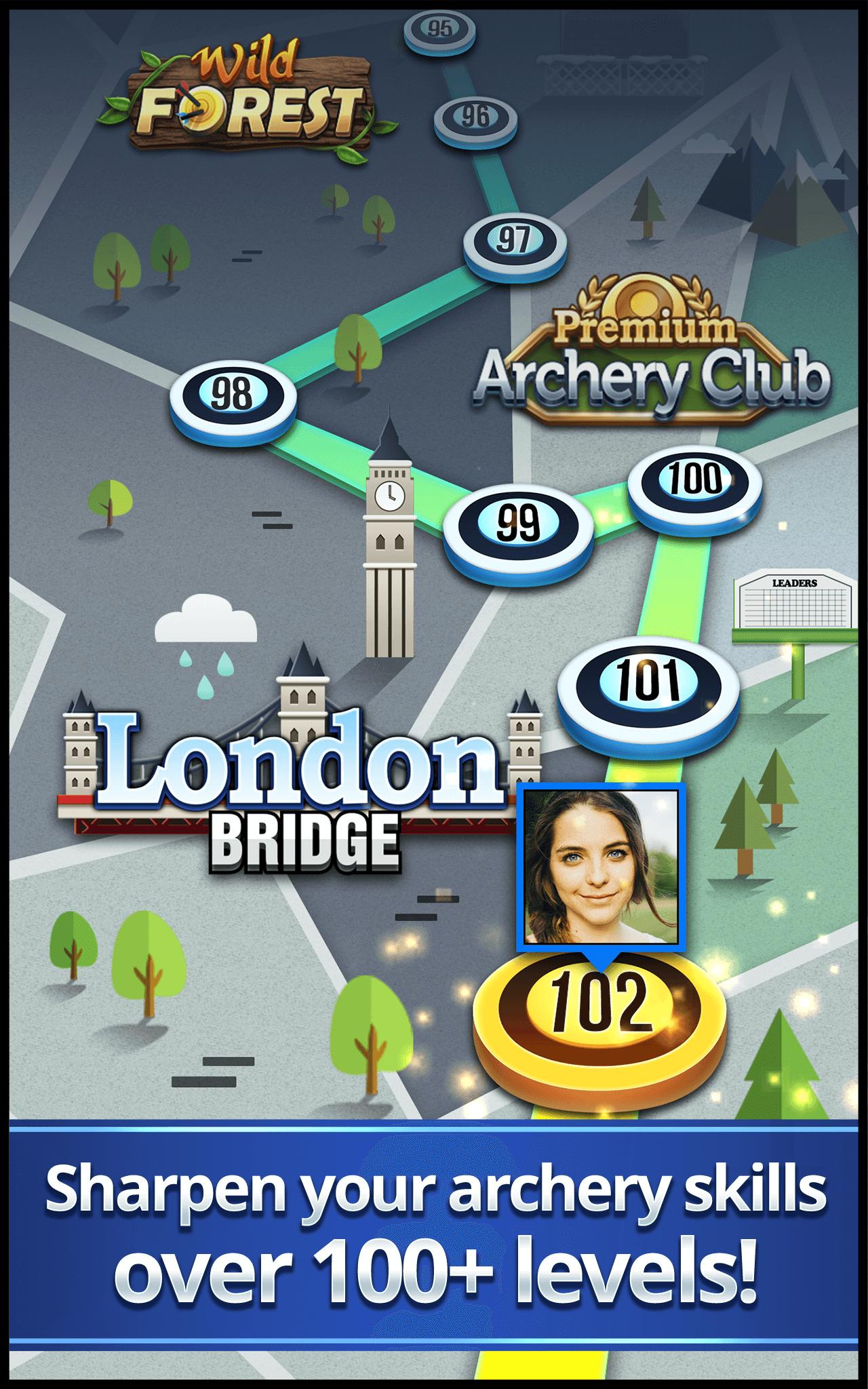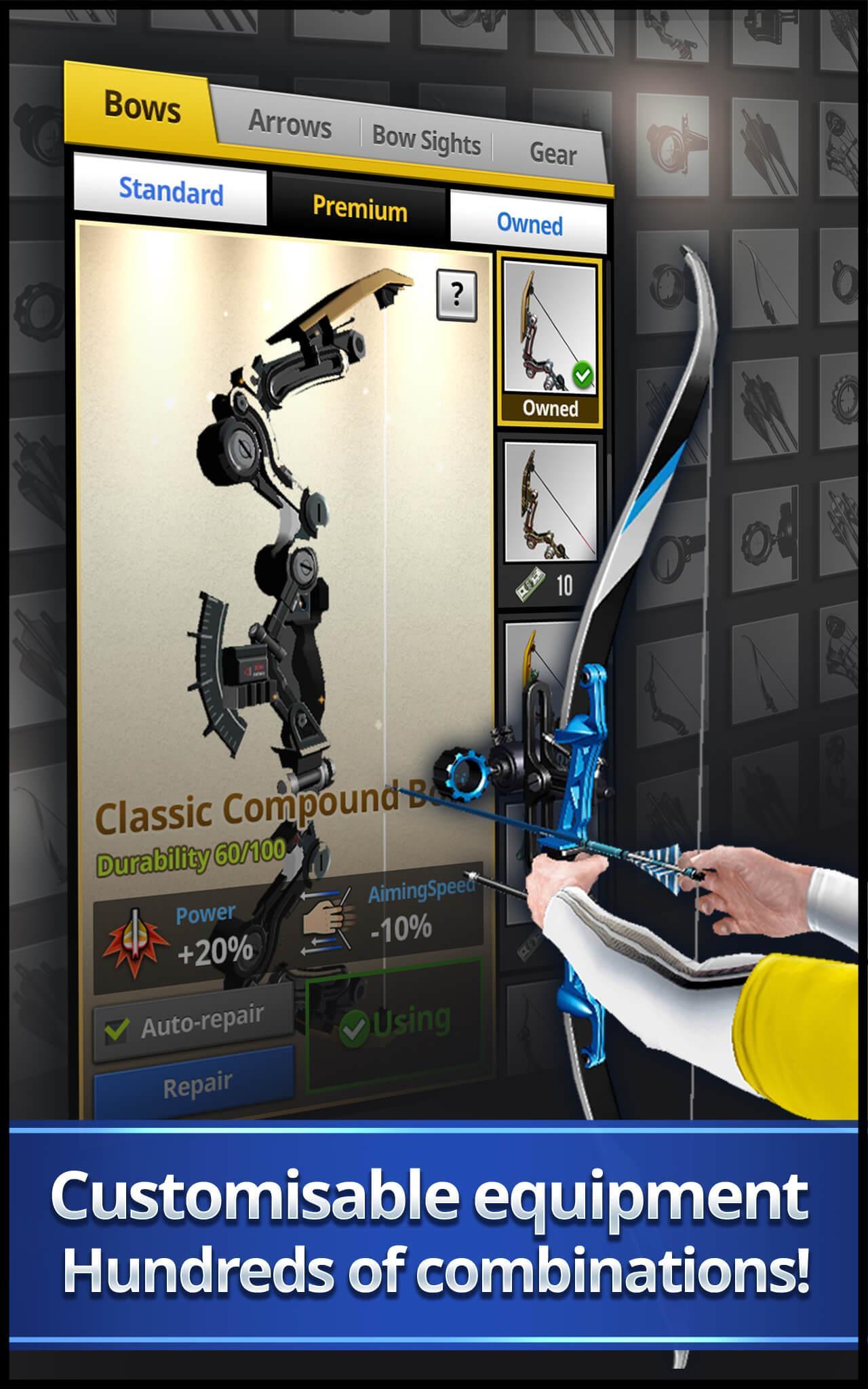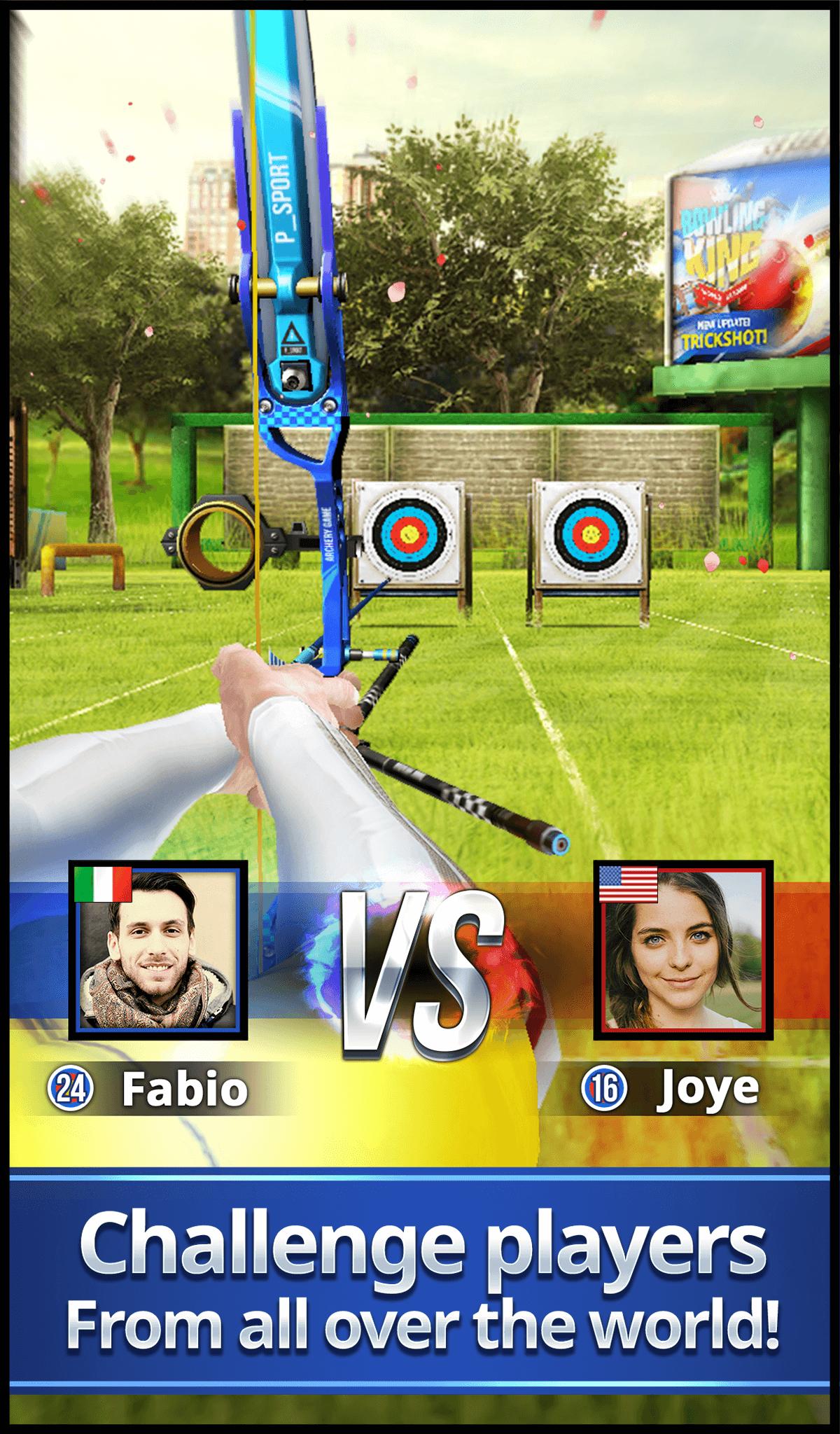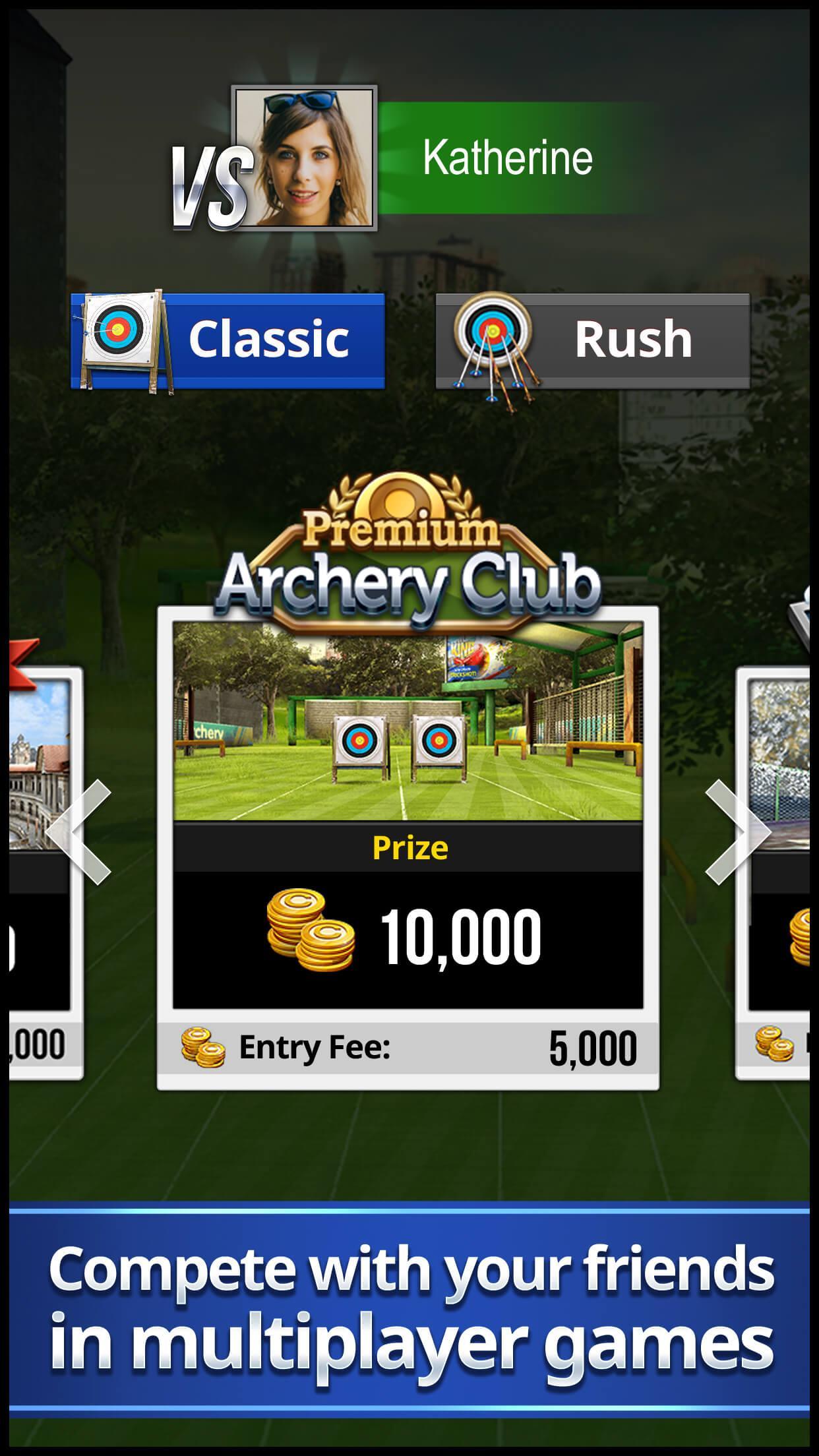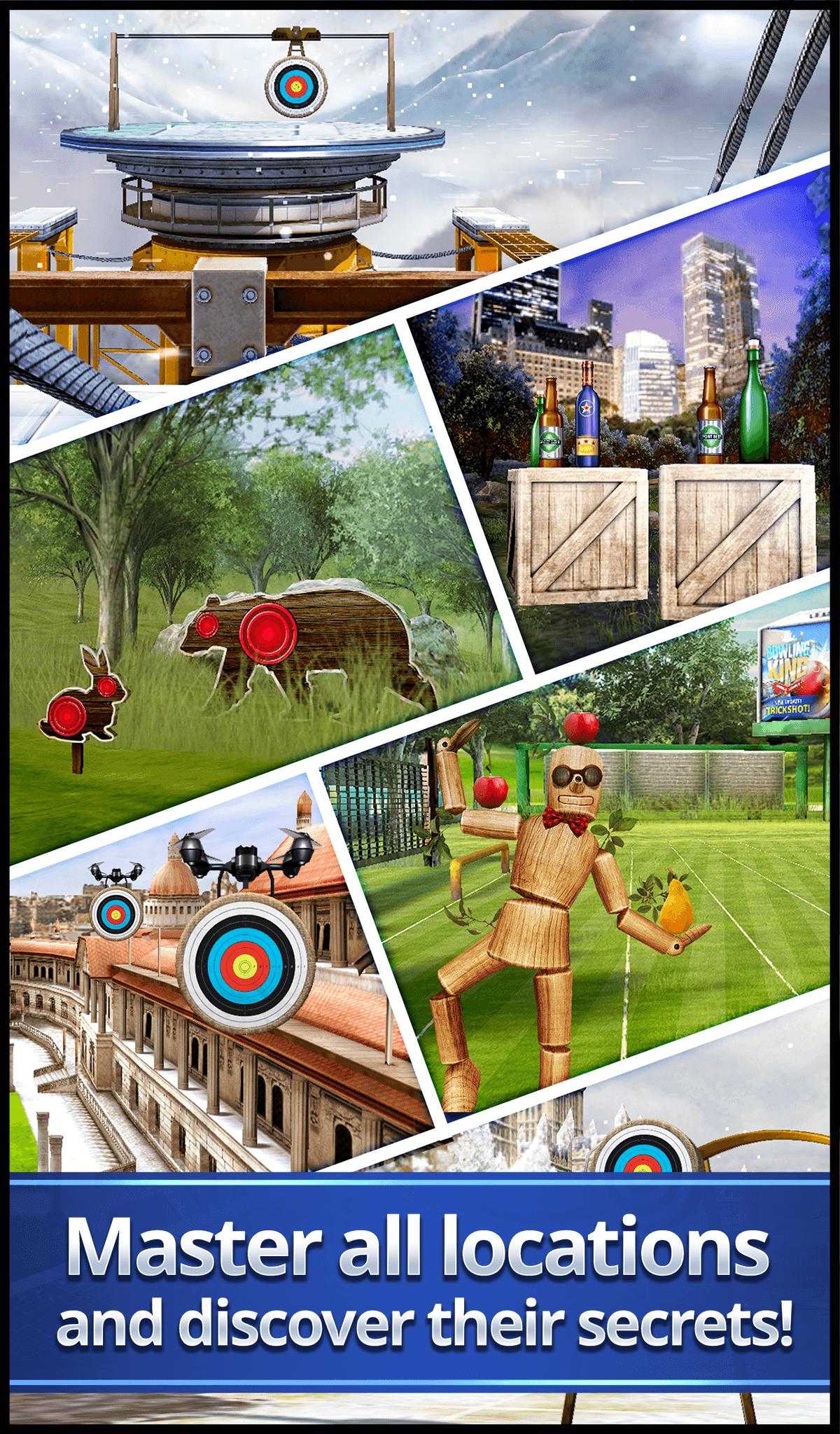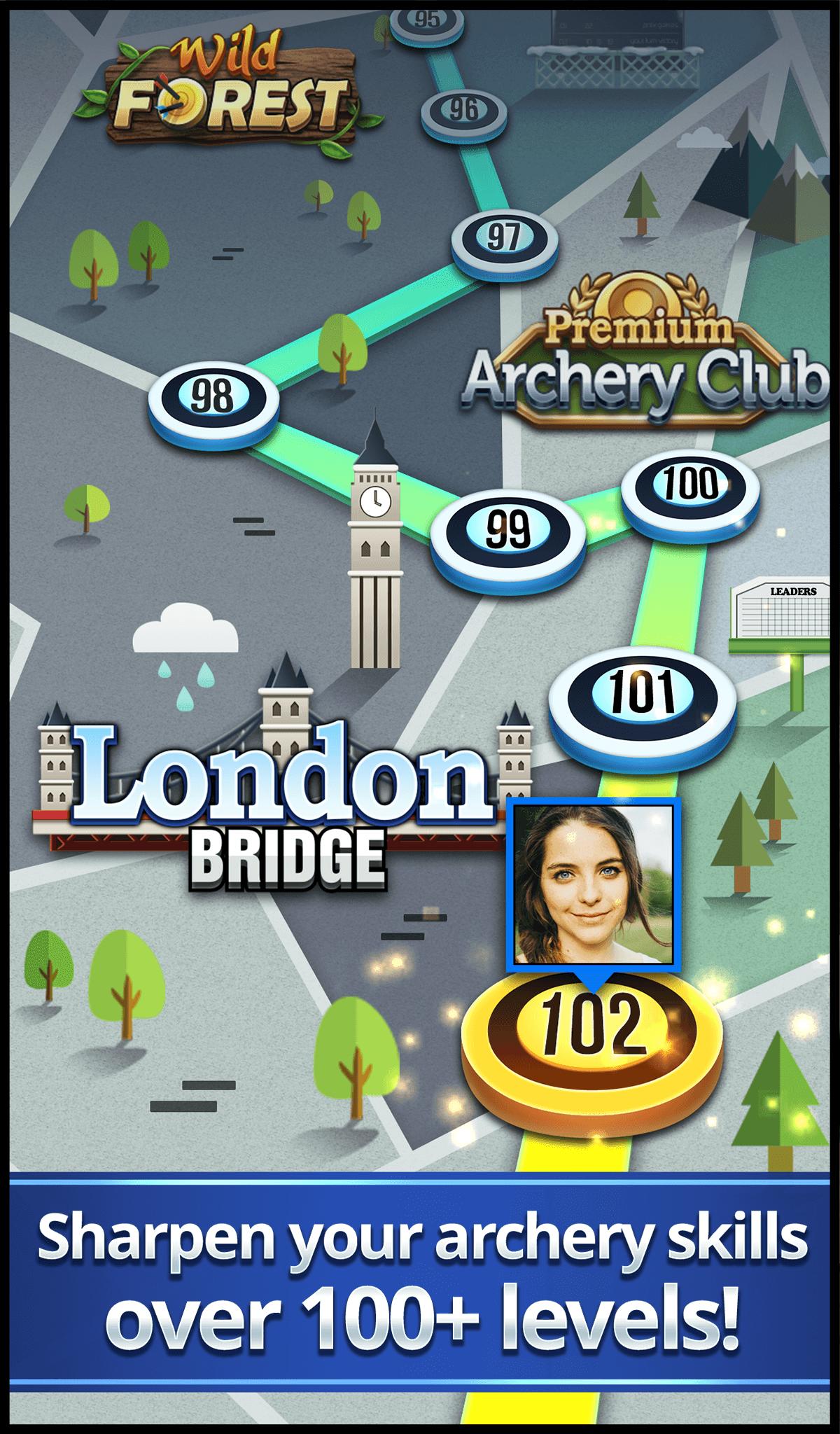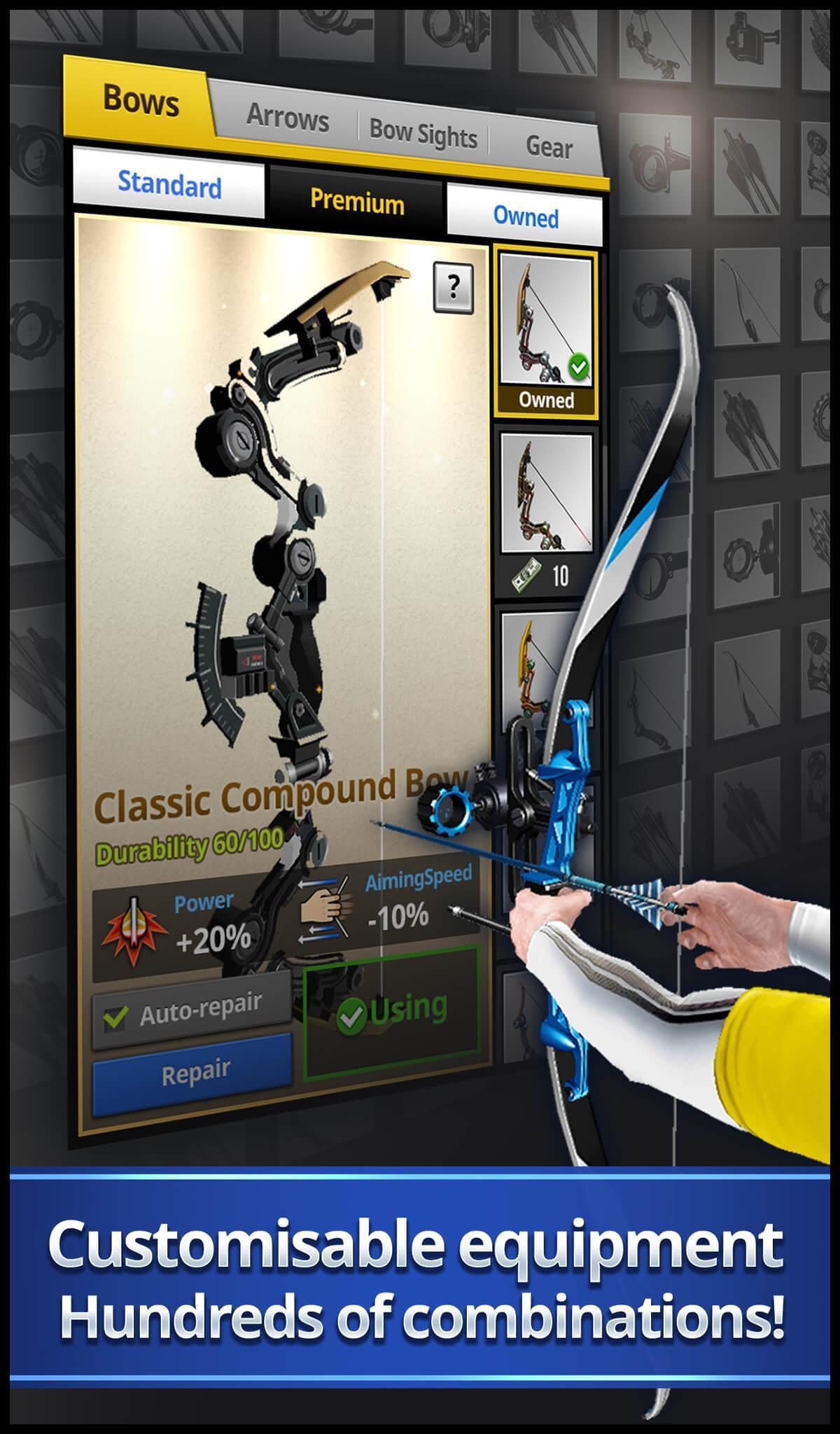 Description of Archery King
Archery King is an archery-themed sport game. In this game, you can show off your marksmanship with your bow, challenge other players around the world. Considering the competitors, just ensure you and your friends sign in using Facebook, you both can face off on the virtual archery field. So, if you like sports and skills games, Archery King can combine the two perfectly.
The gameplay in Archery King is simple; to start, you tap the screen and slide your finger gently until your bow's sight is centered perfectly on the target. Once you've got it aimed, let go to shoot the arrow, earning the corresponding points according to where the arrow lands.
Before taking a shot, make sure you consider the strength and direction of the wind, which can make a huge difference to where your arrow lands. This game makes each challenge a little tougher by adding wind, longer distances and virtual competitors of different skills levels. Sometimes, playing Archery King could inspire you to create some unique targets of your own that you can try in the real world.
There are two common modes in the game: classic and challenge. The classic mode is head-to-head match against a competitor for cyber-treasure. The more money you earn, the more courses you can unlock. In this mode, you'll have a time limit to complete your shot.
In the challenge mode, you'll follow more of an archery circuit, moving from one challenge to the next to encounter varying targets, landscapes and weather. Some targets are moving, and the challenges get tougher with longer distances and faster-moving targets. The arrow's angle is important in some levels. You'll shoot at rows of balloons, and must hit all of them in a row for the best score. After completing each level, you'll move on to the next.
Besides, you'll also get opportunities to upgrade you gear, which could provide a significant advantage over you competitors. The best chance for adding great gear and experience comes in the single-player modes.
You may also like the Games: Archery Master, Shooting King, and Bowling King, ect.
Additional Information
Current Version
1.0.32
Publish Date
2019-09-03
Available on

Requirements
Android 4.1+