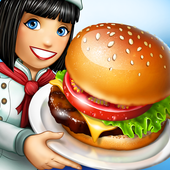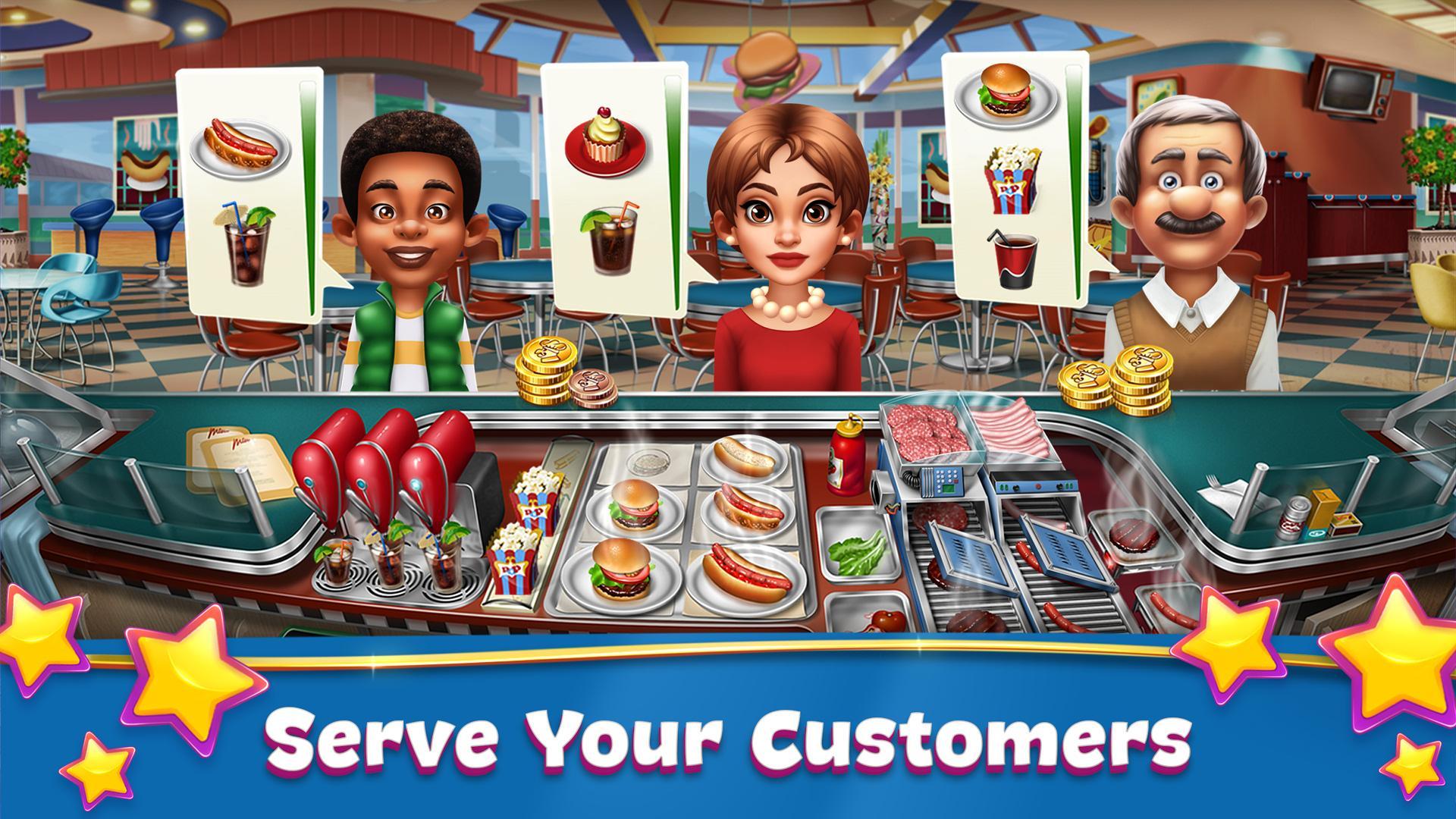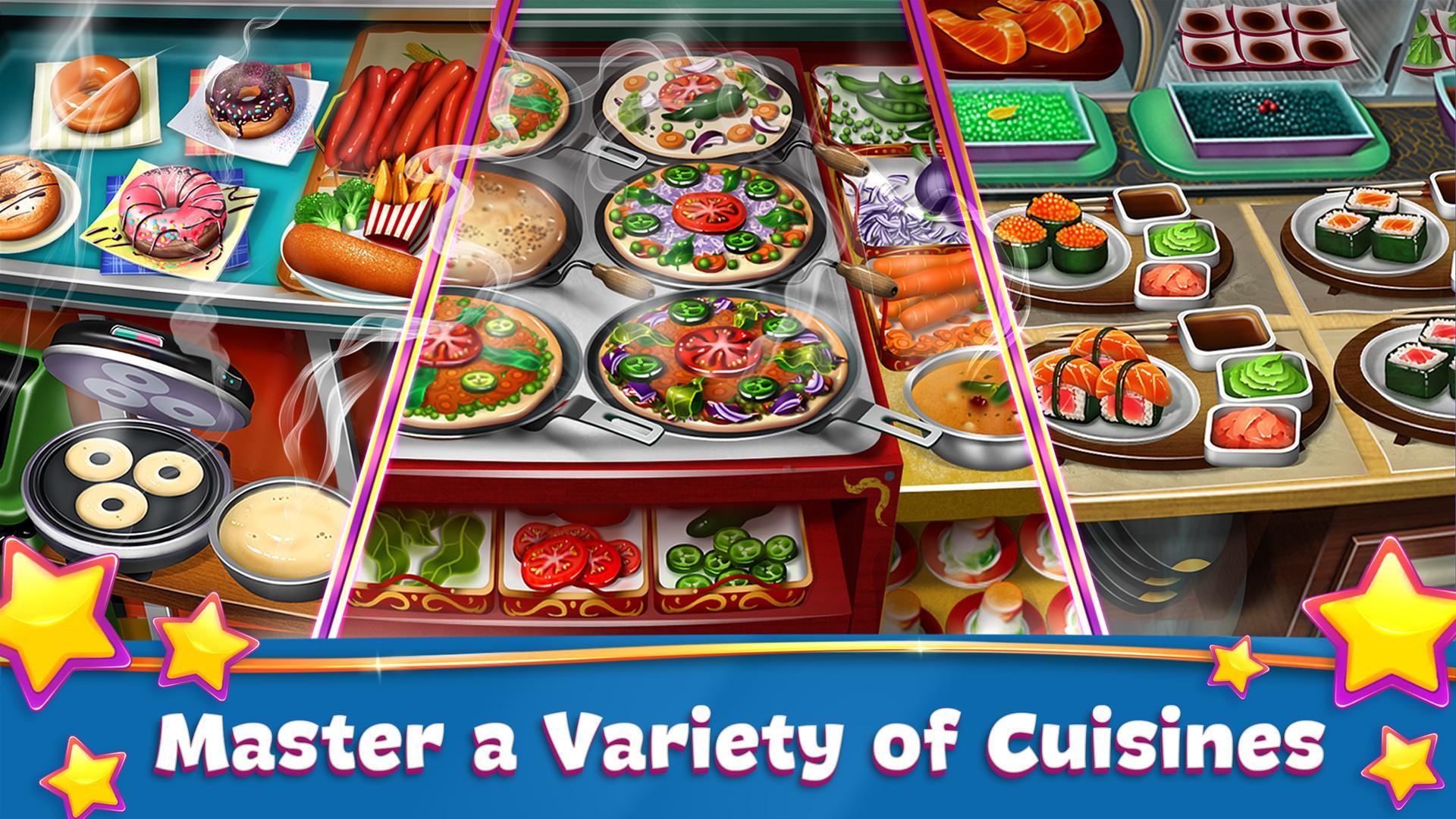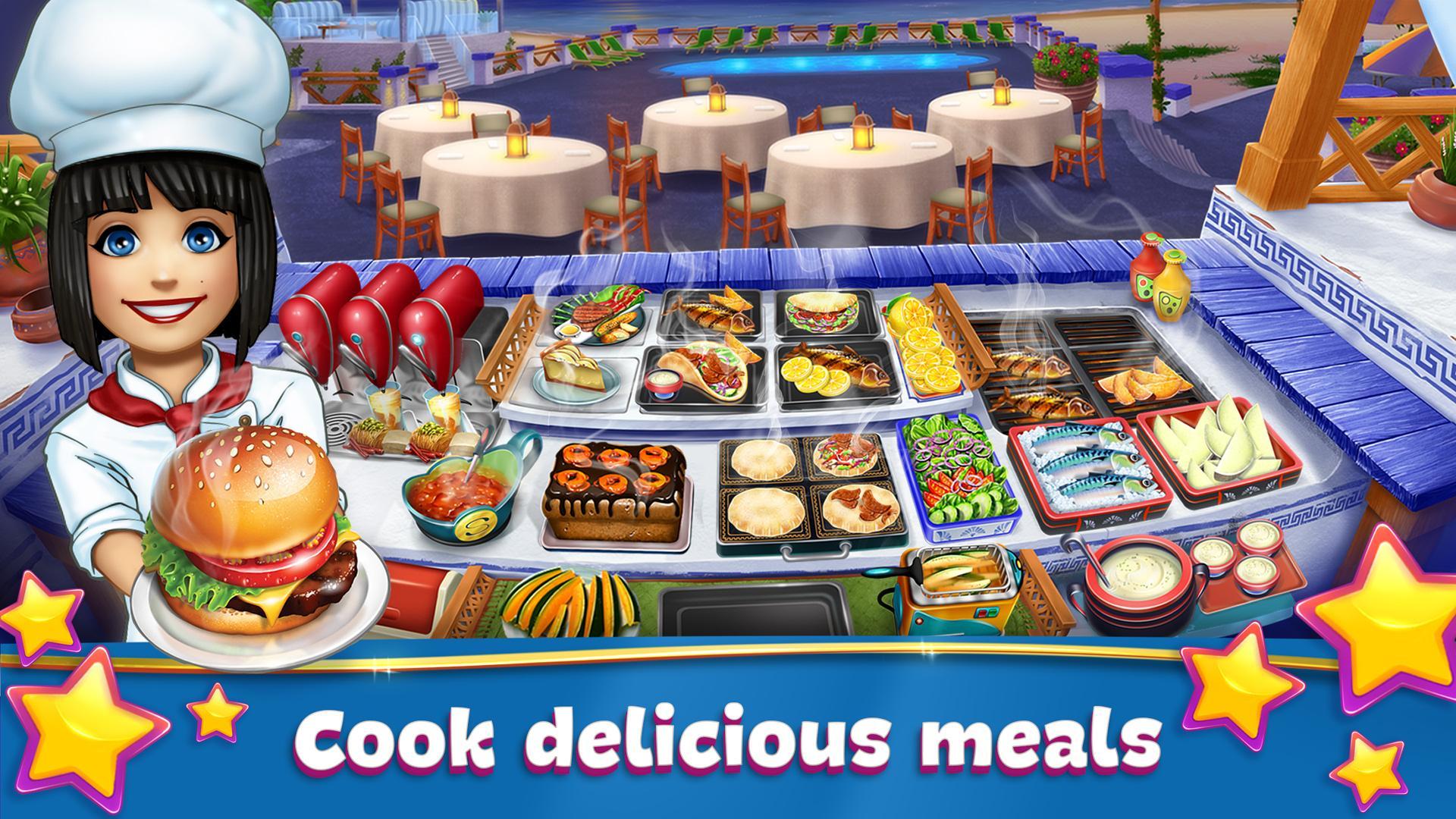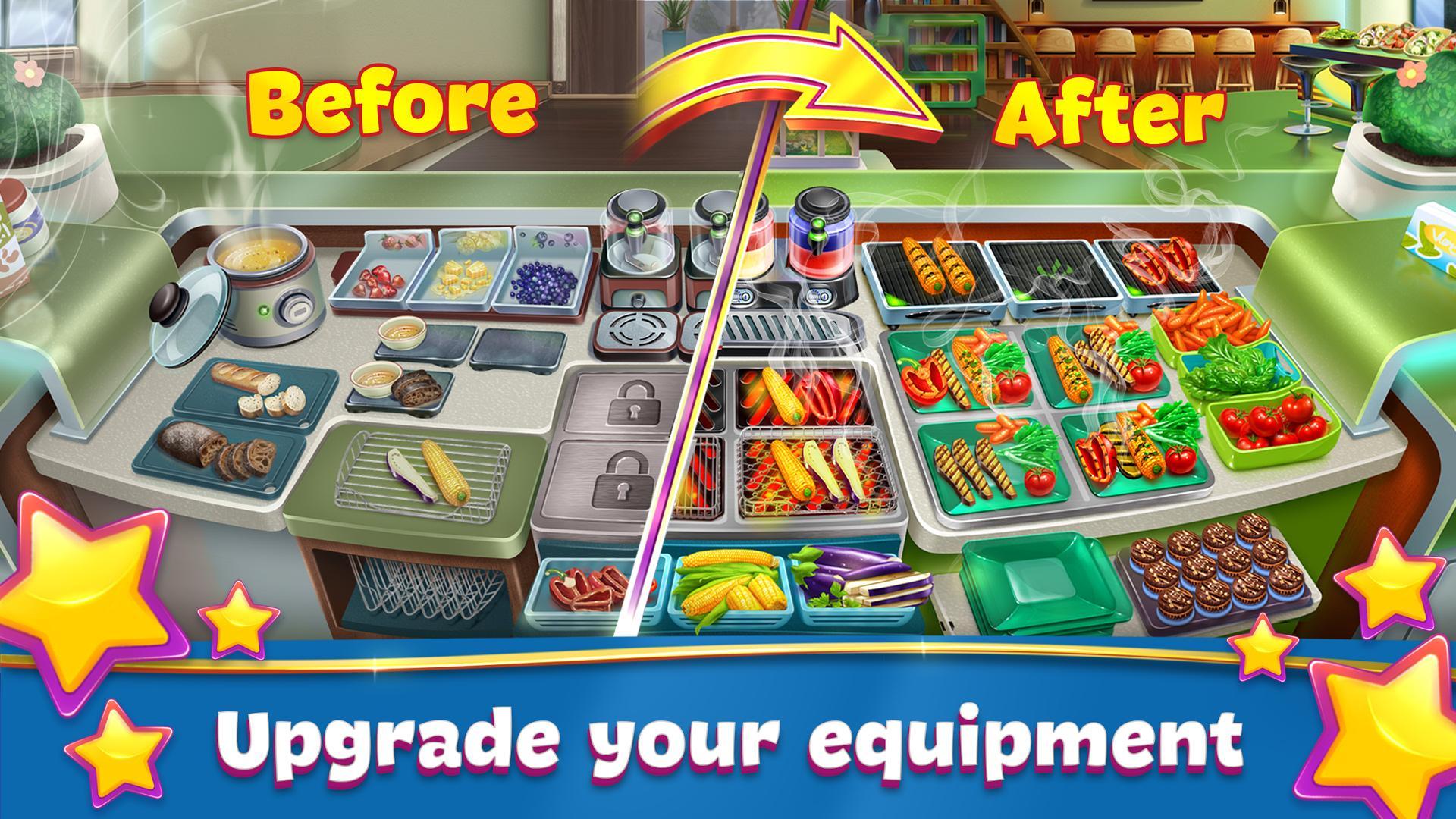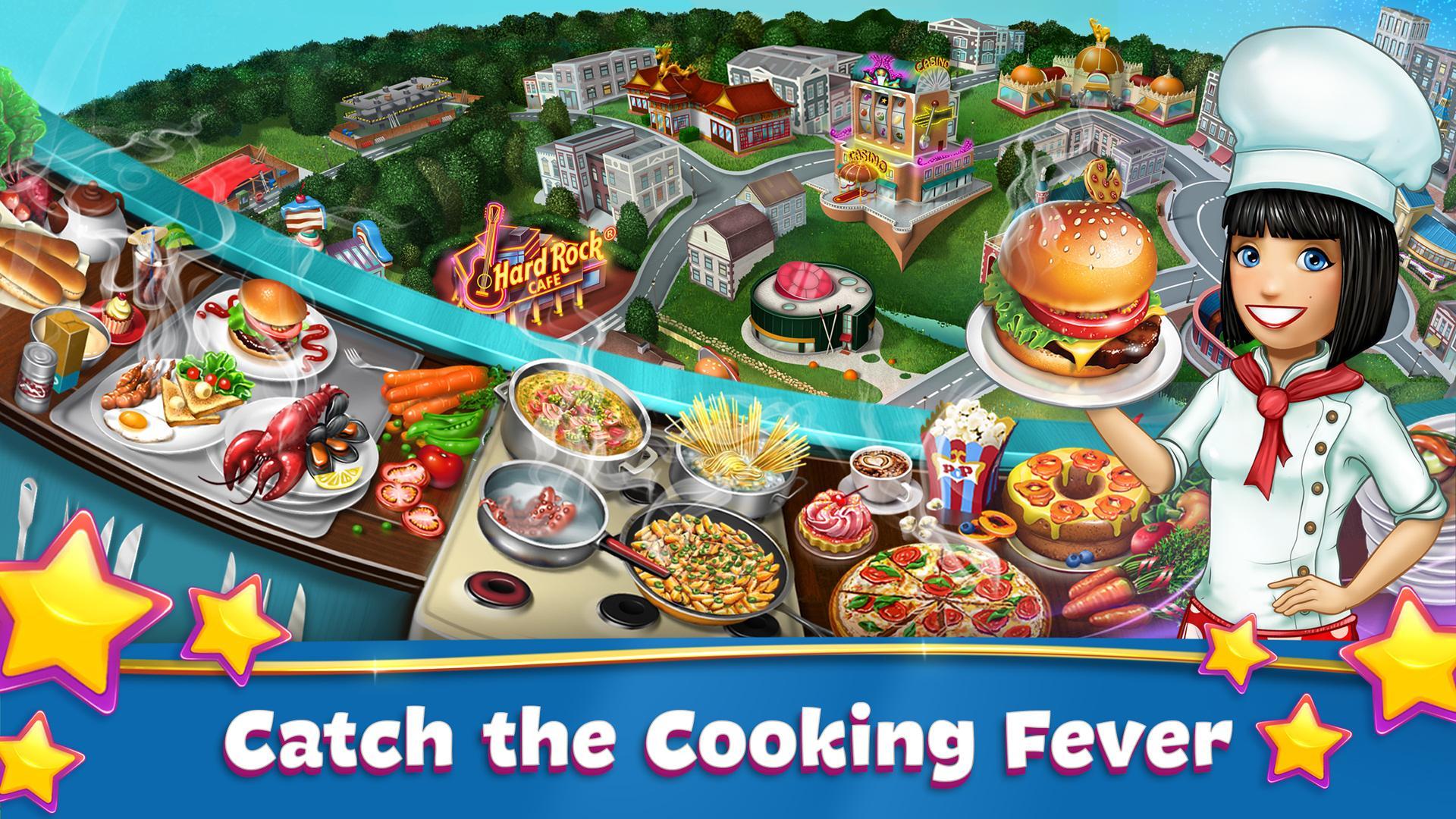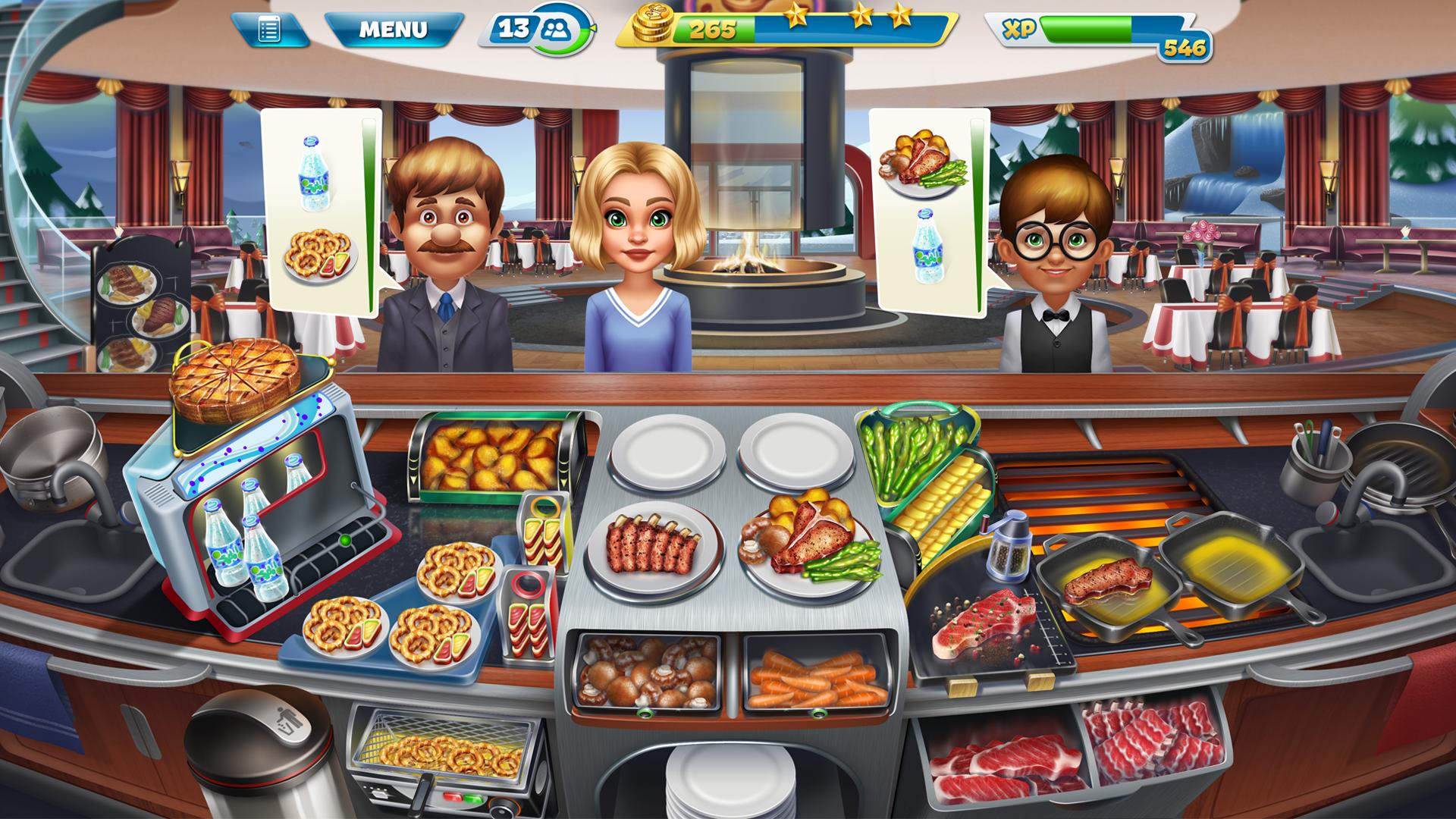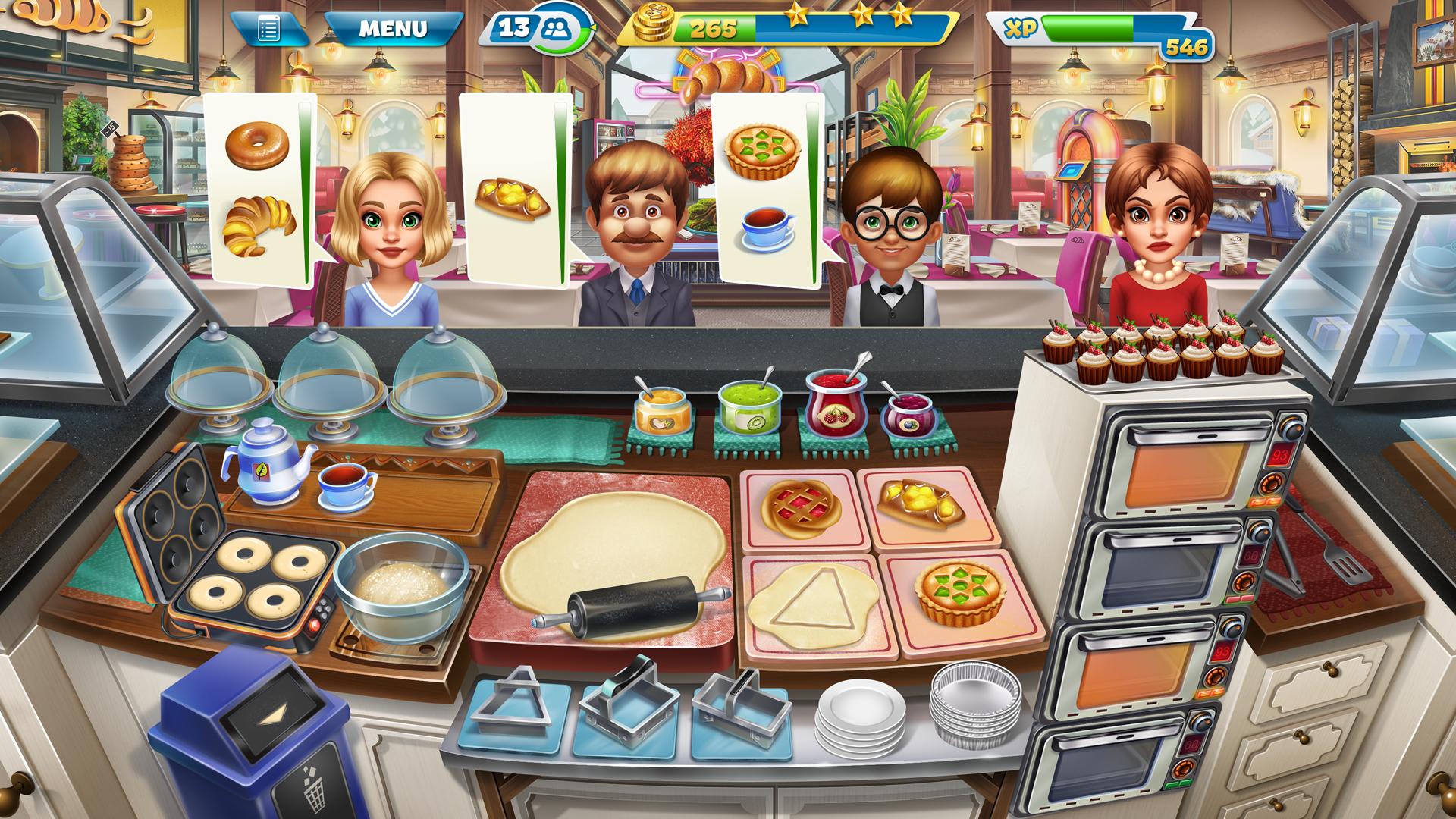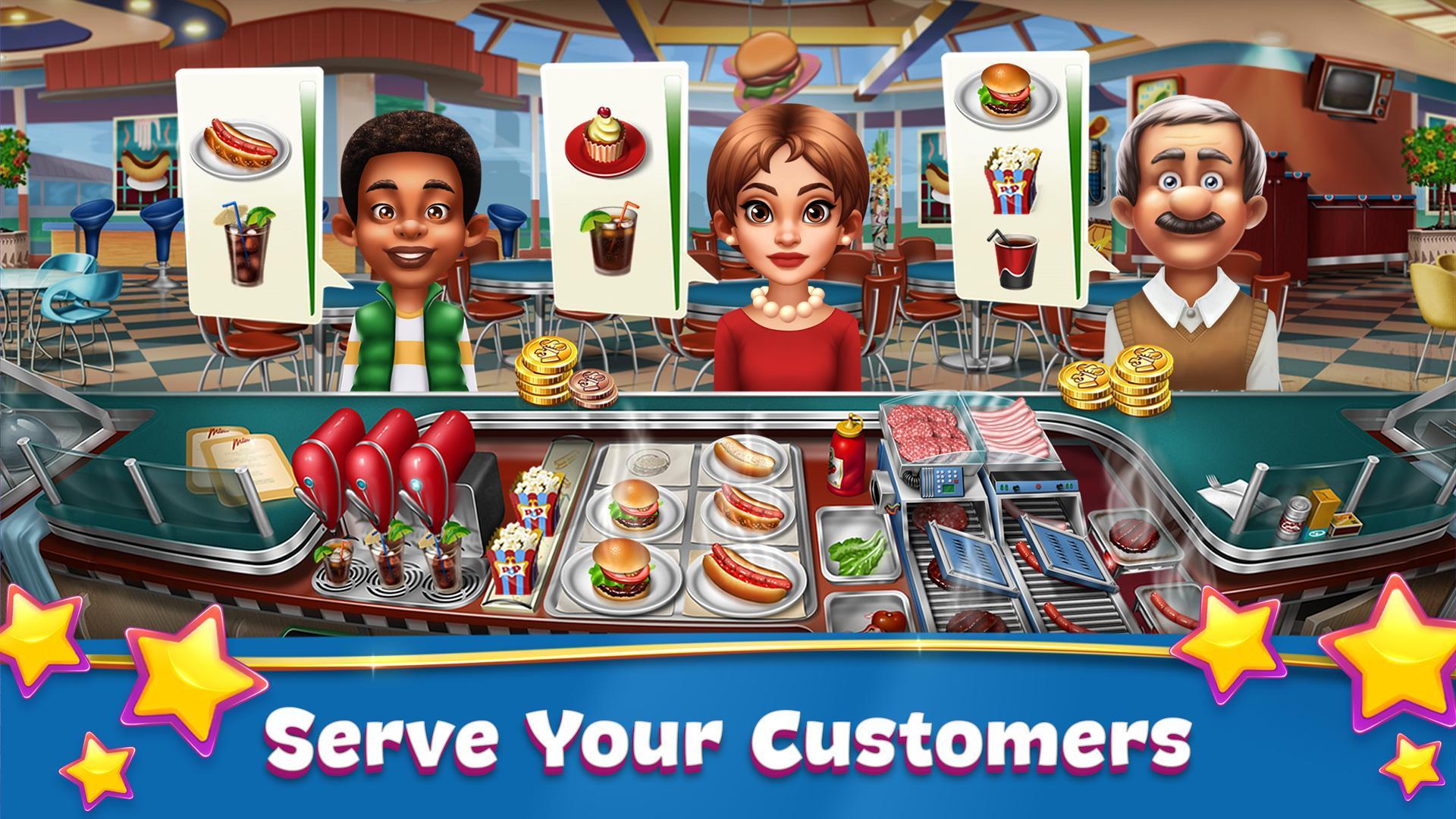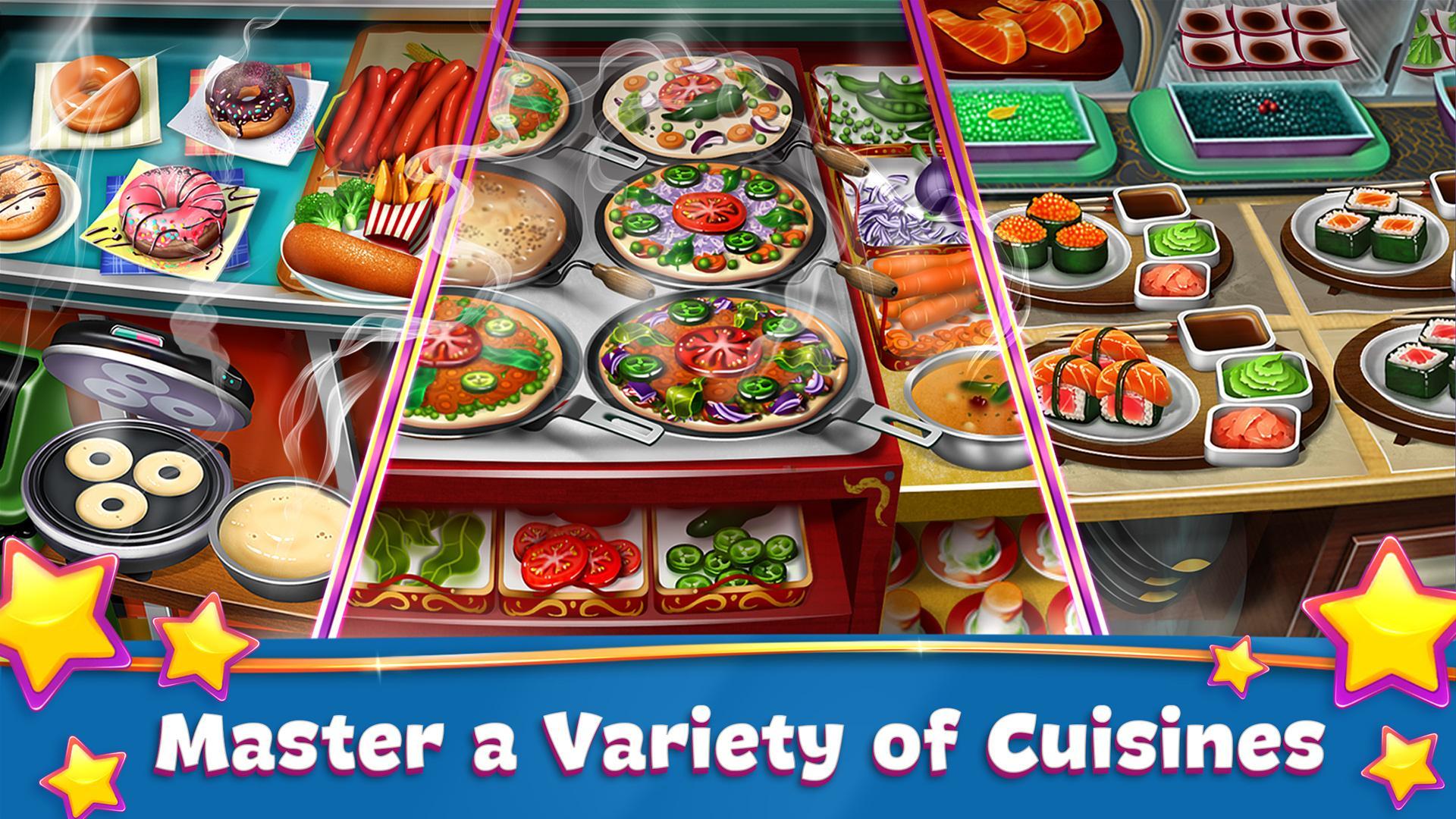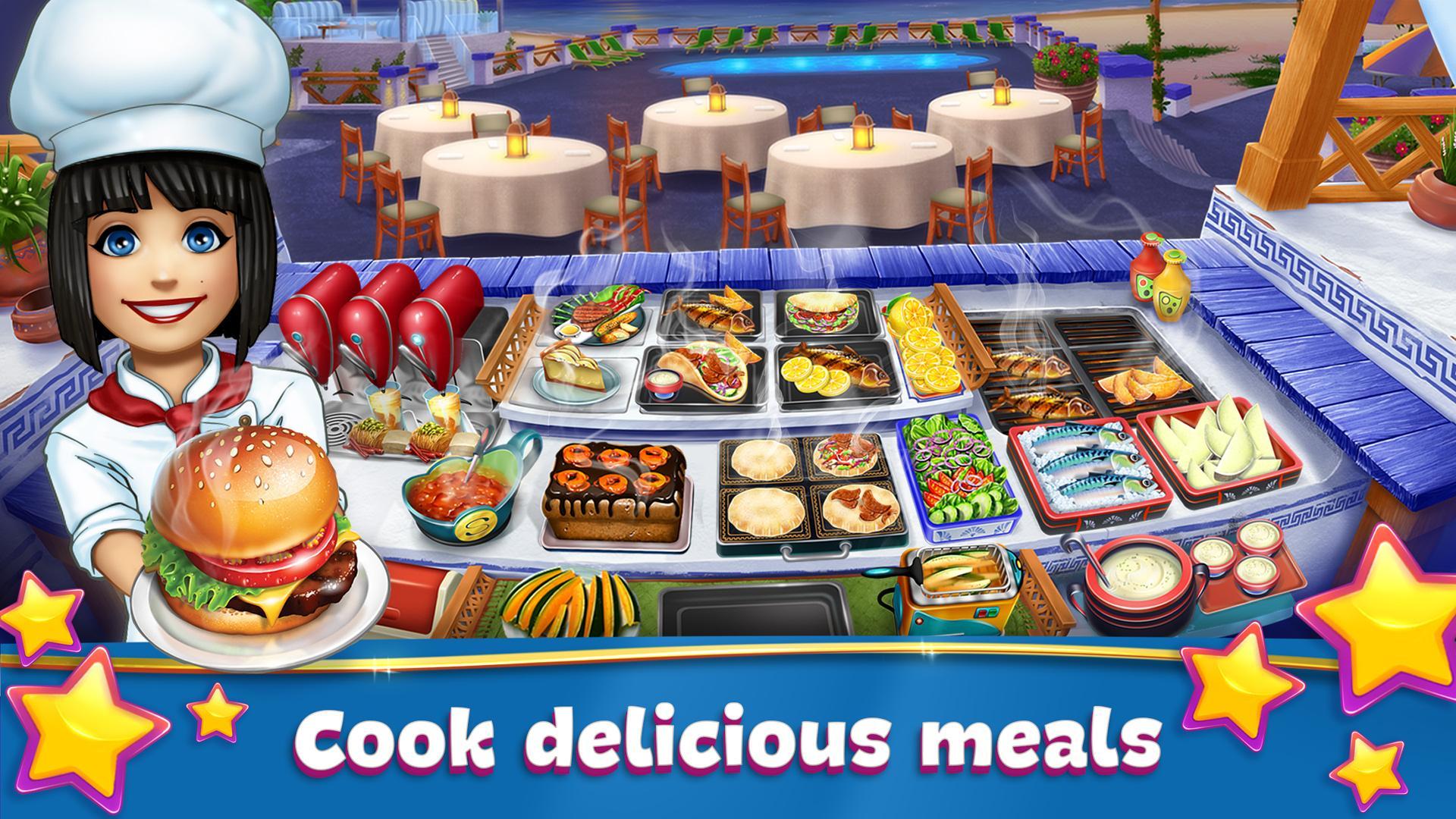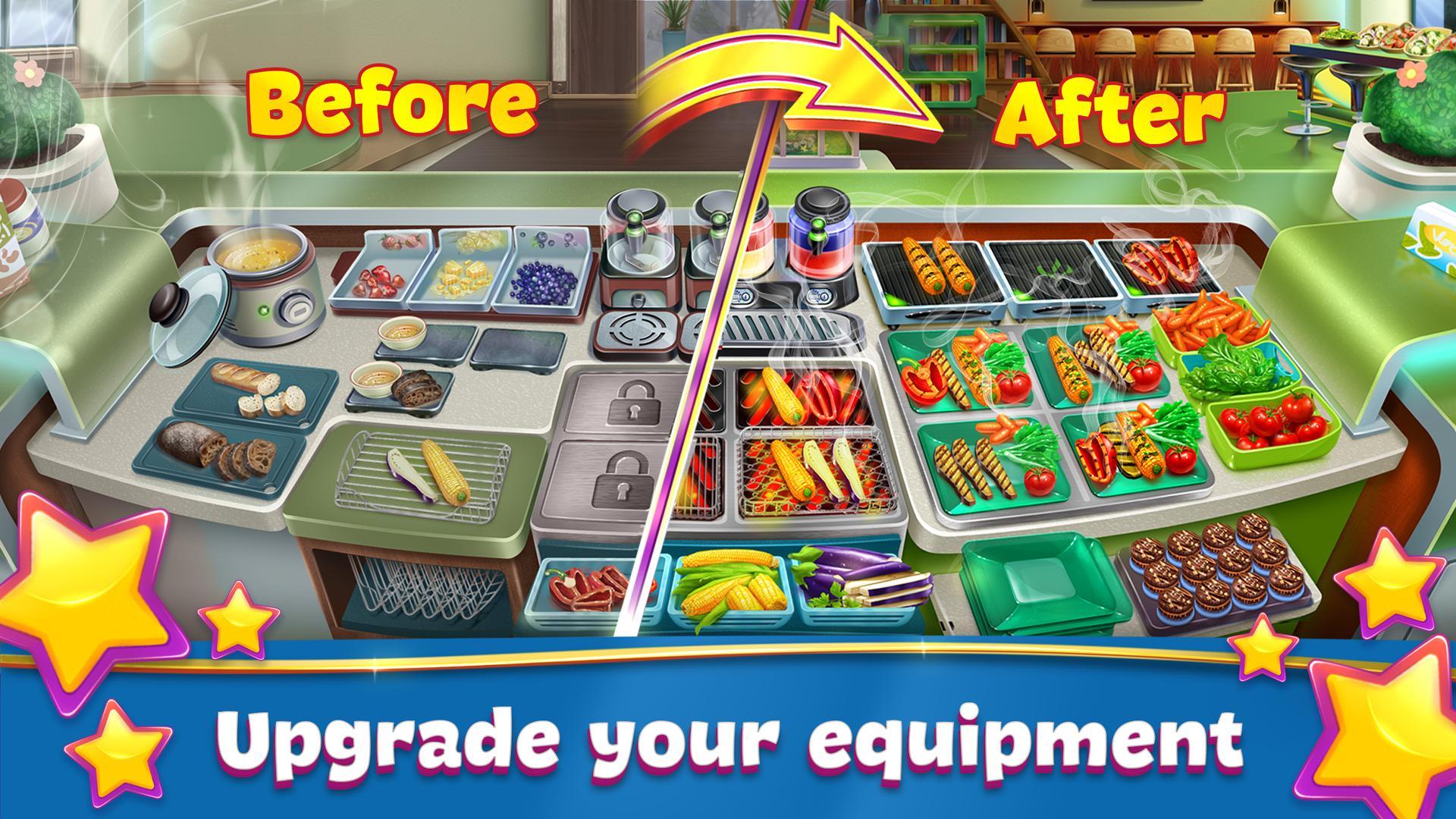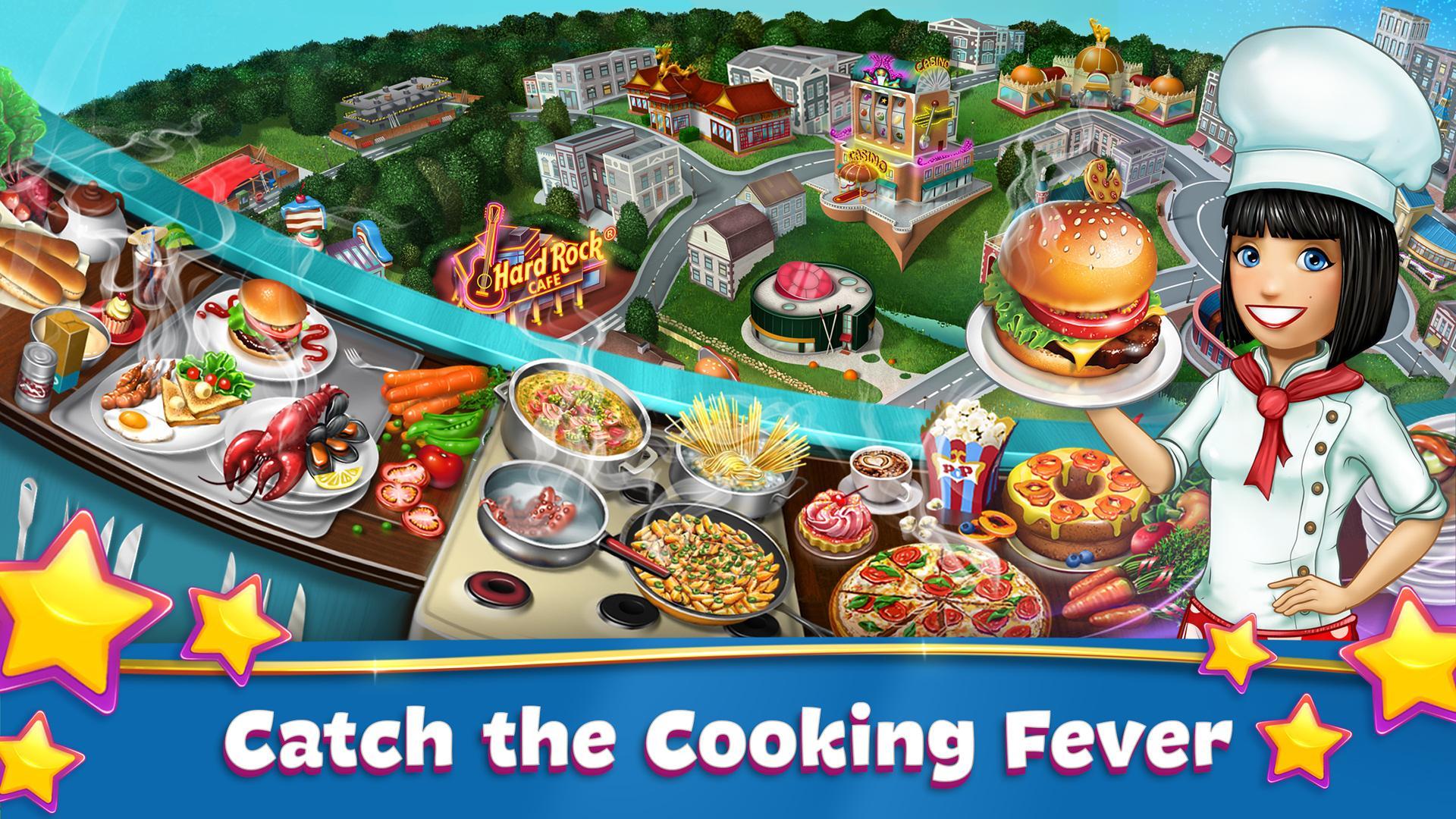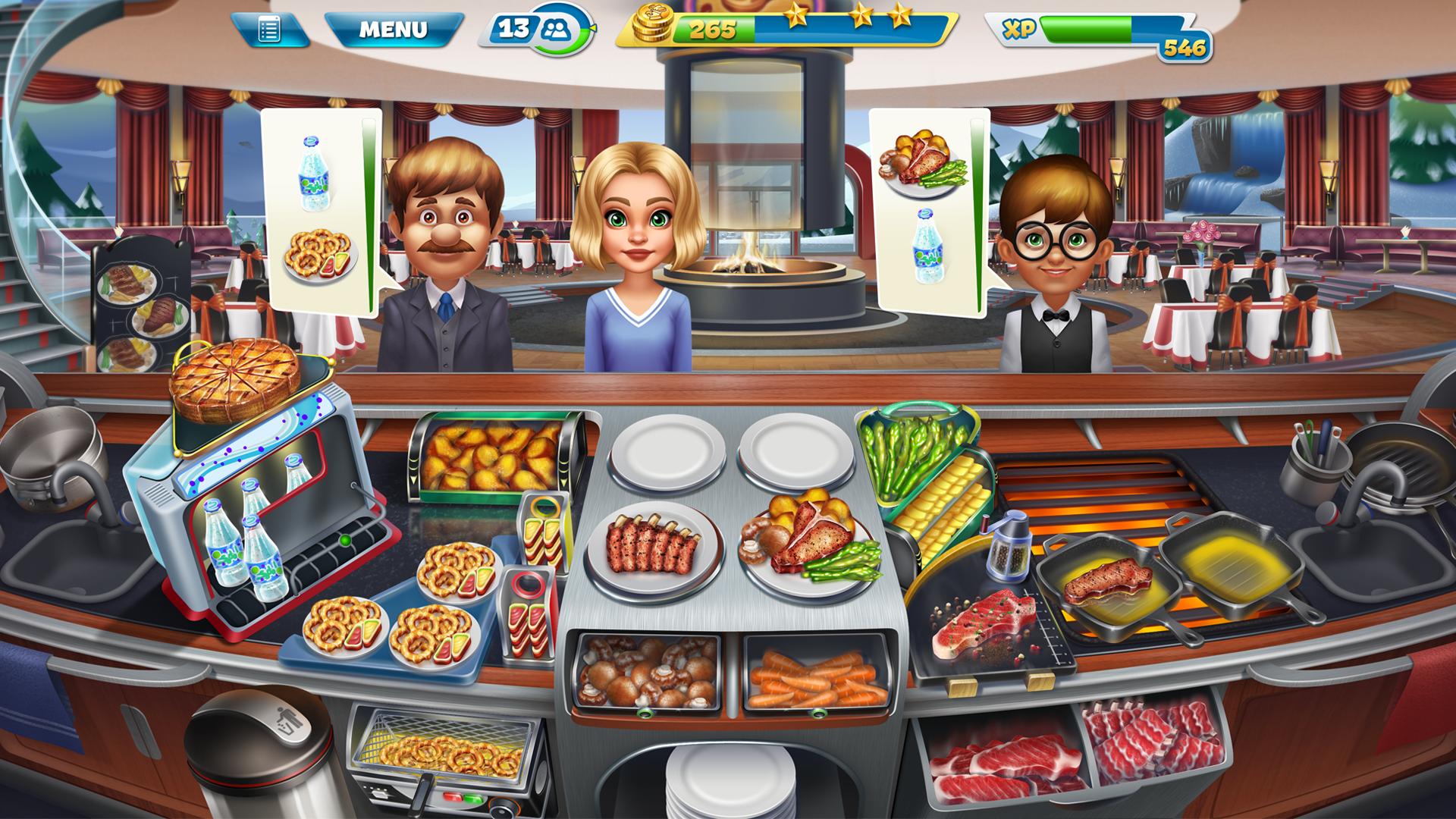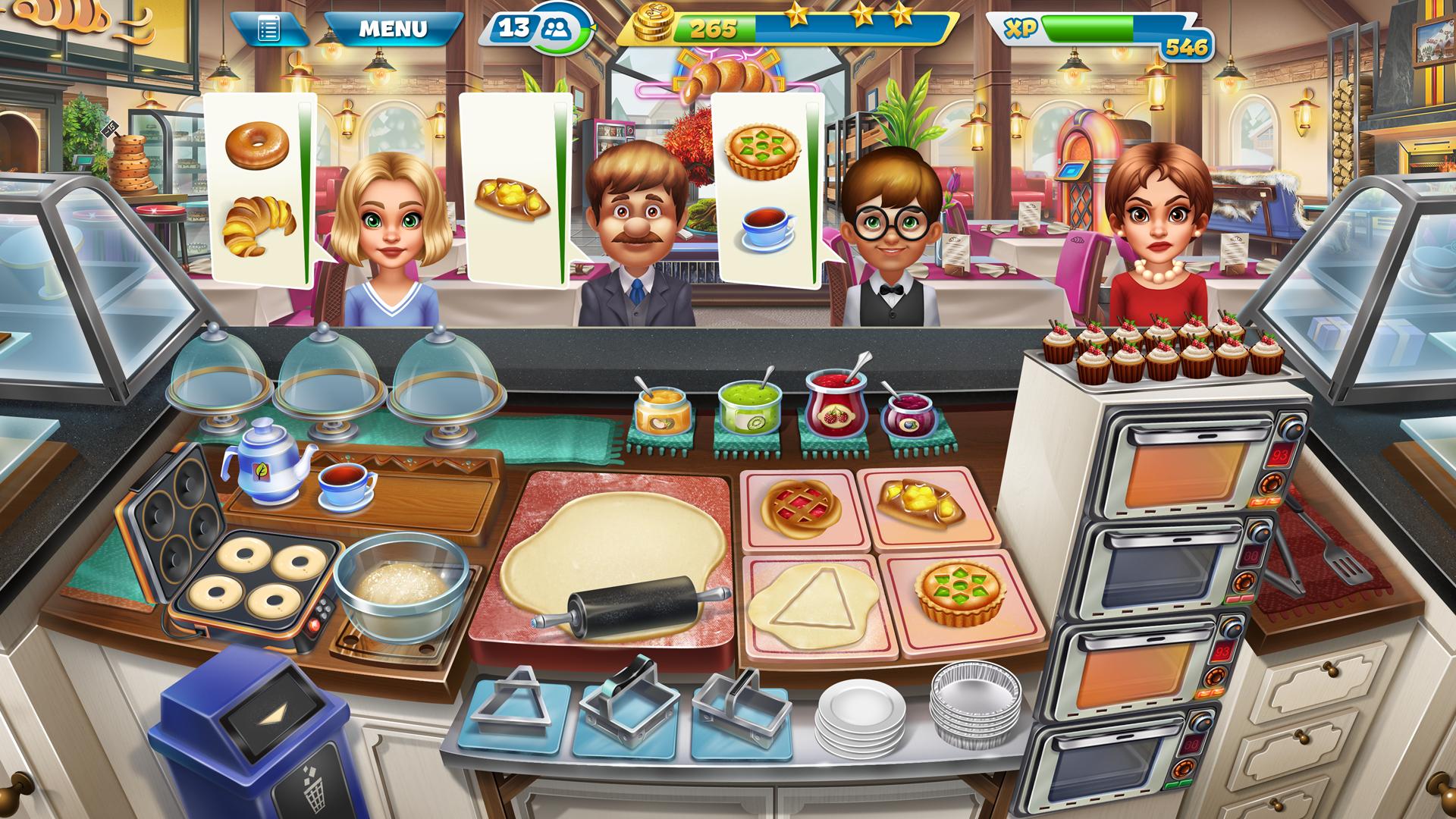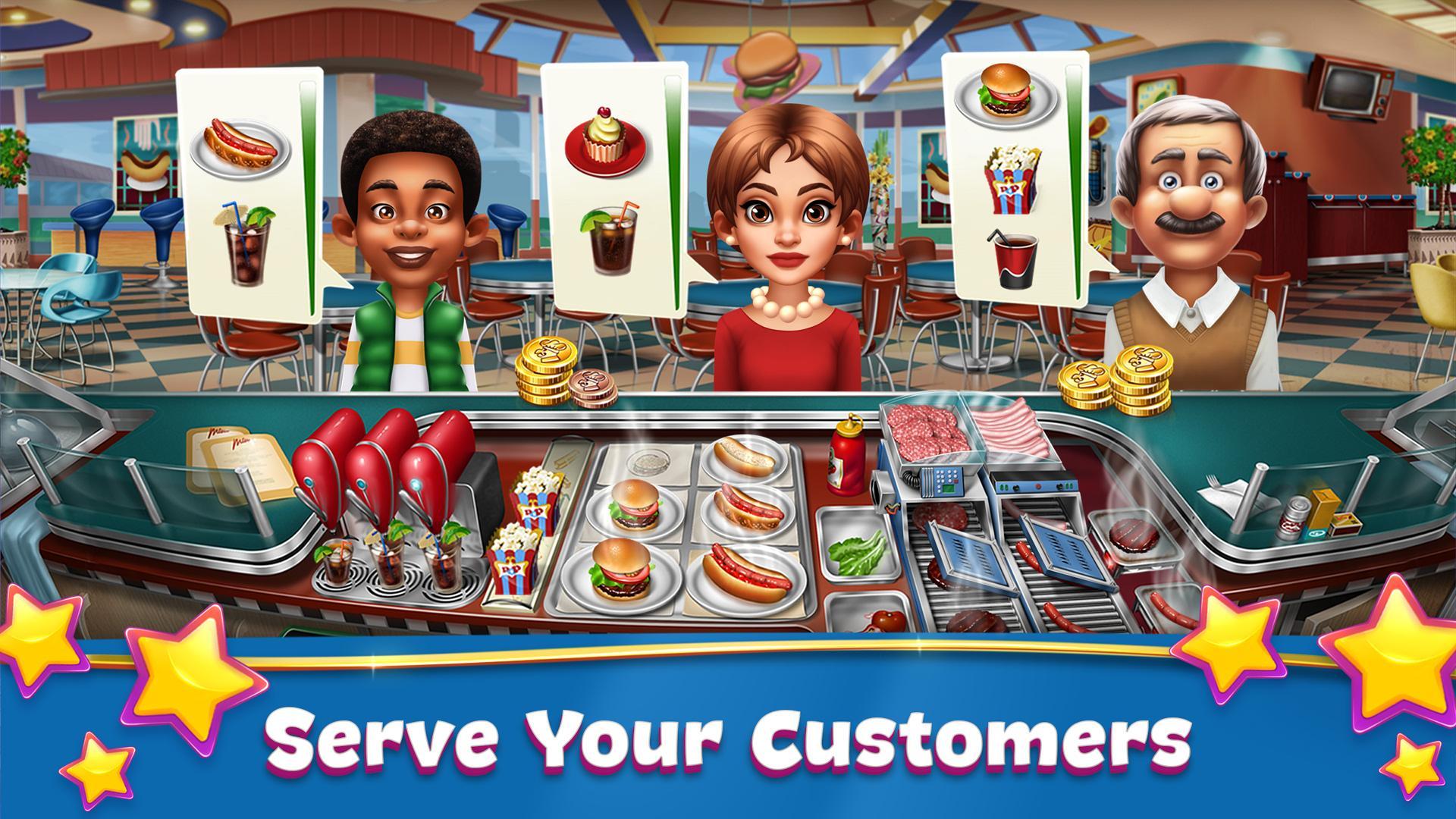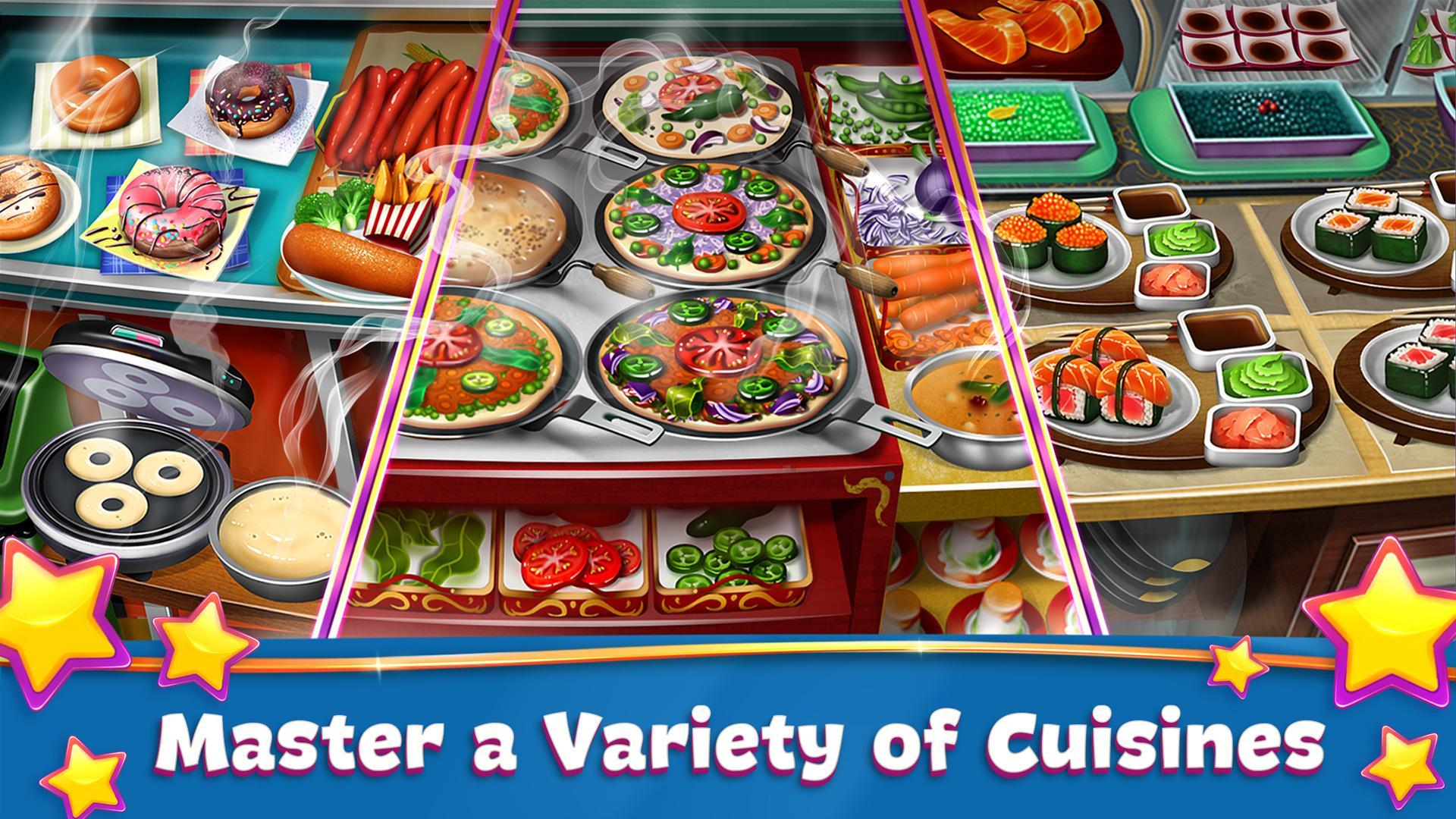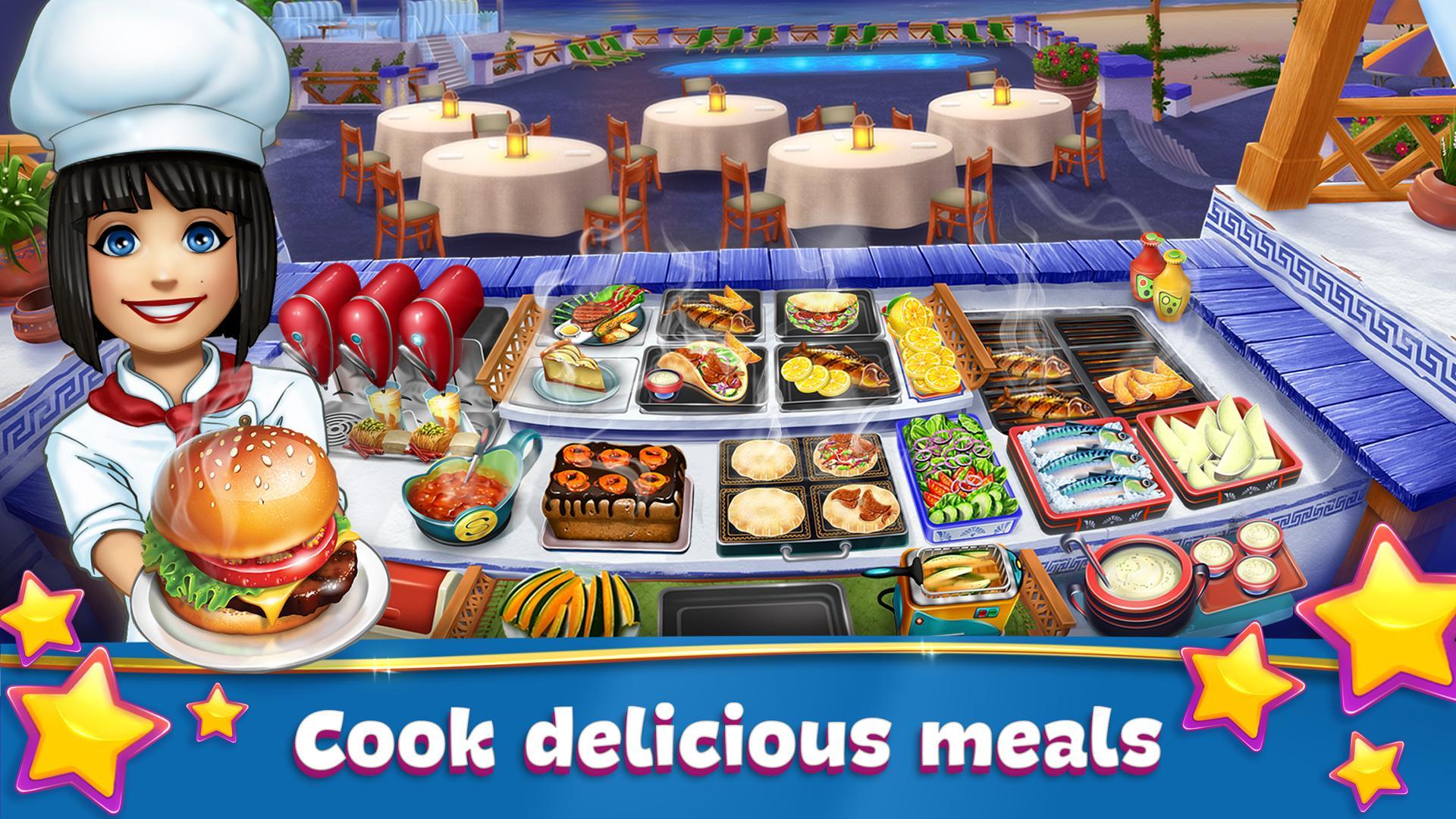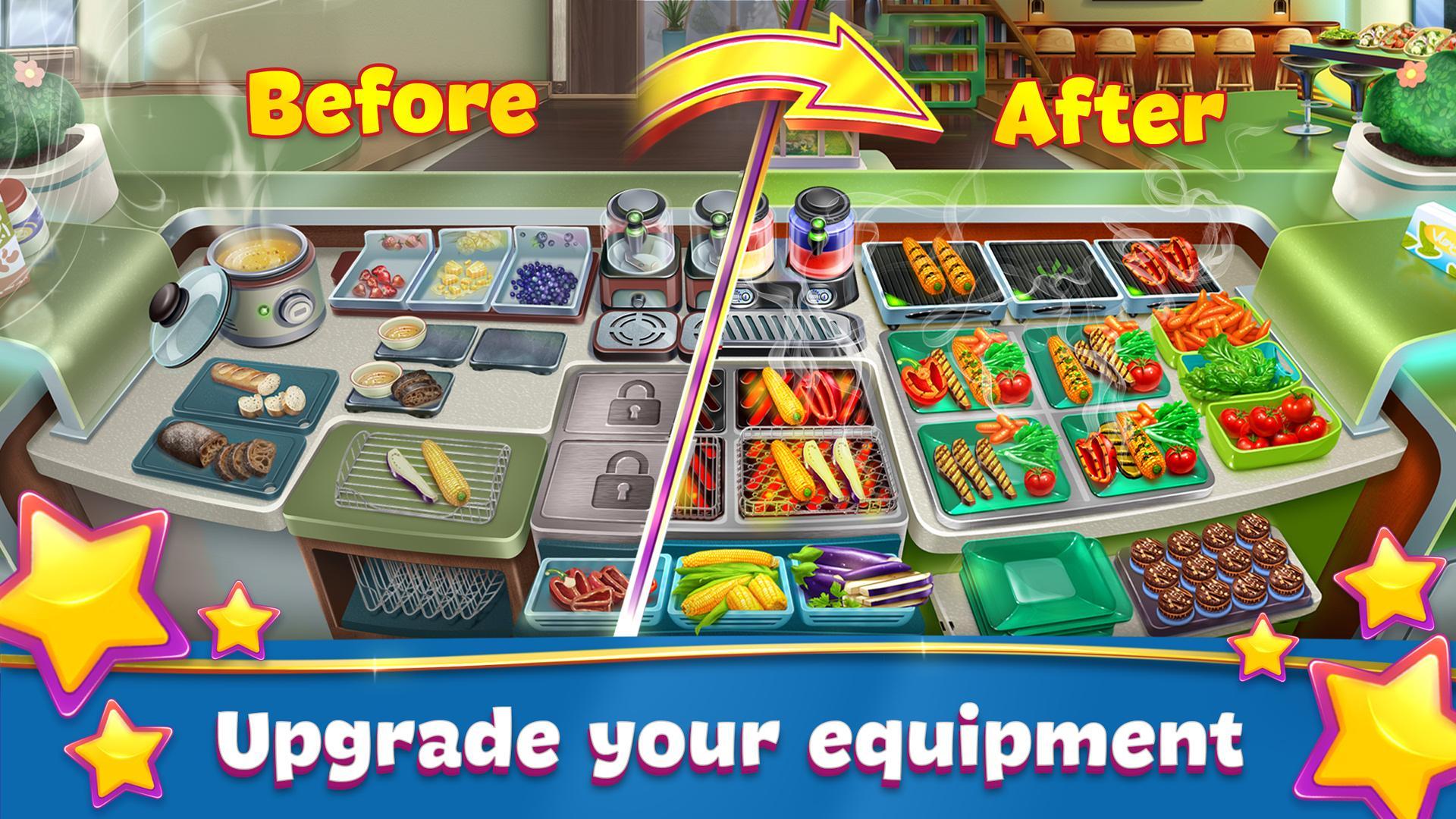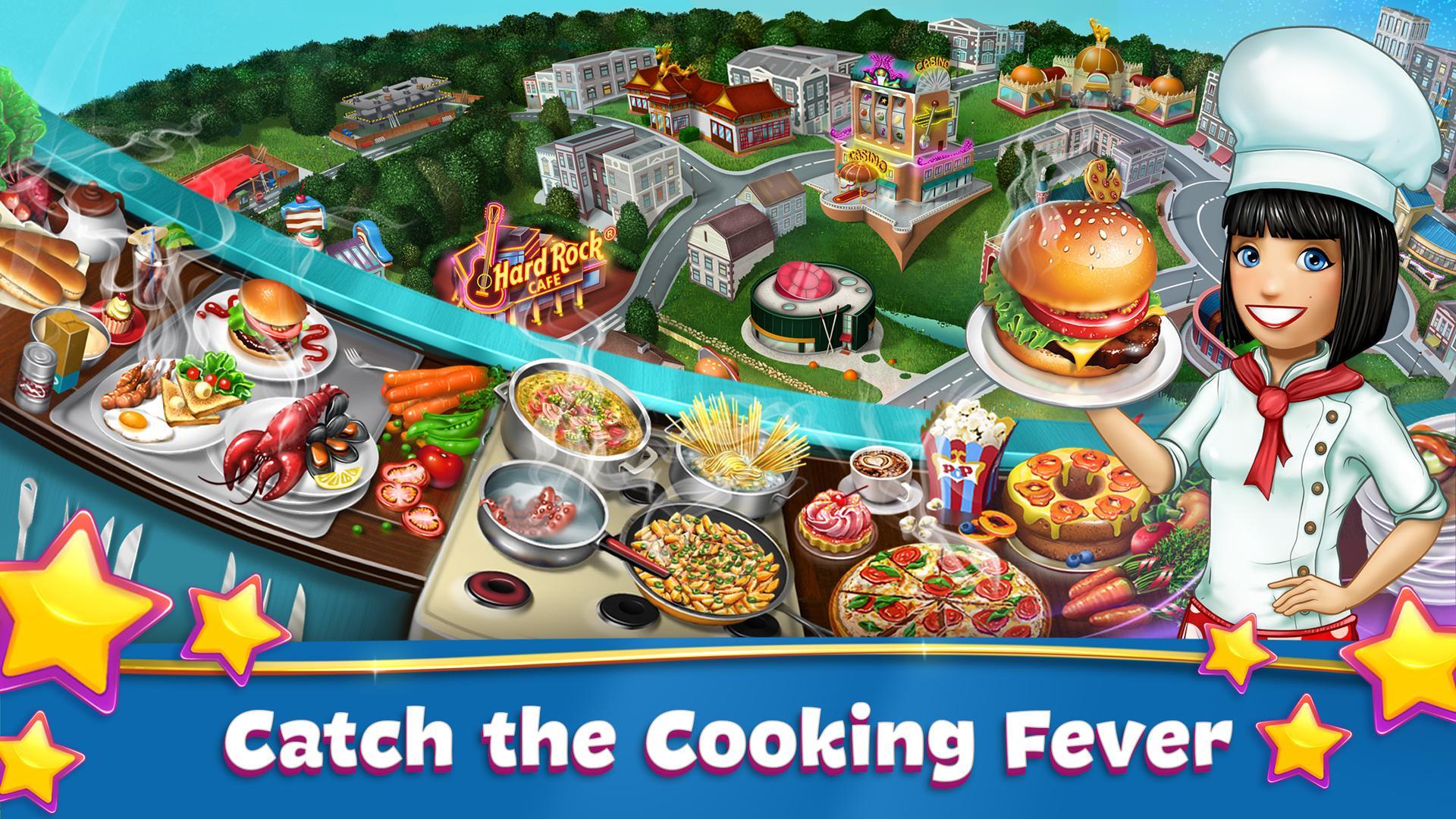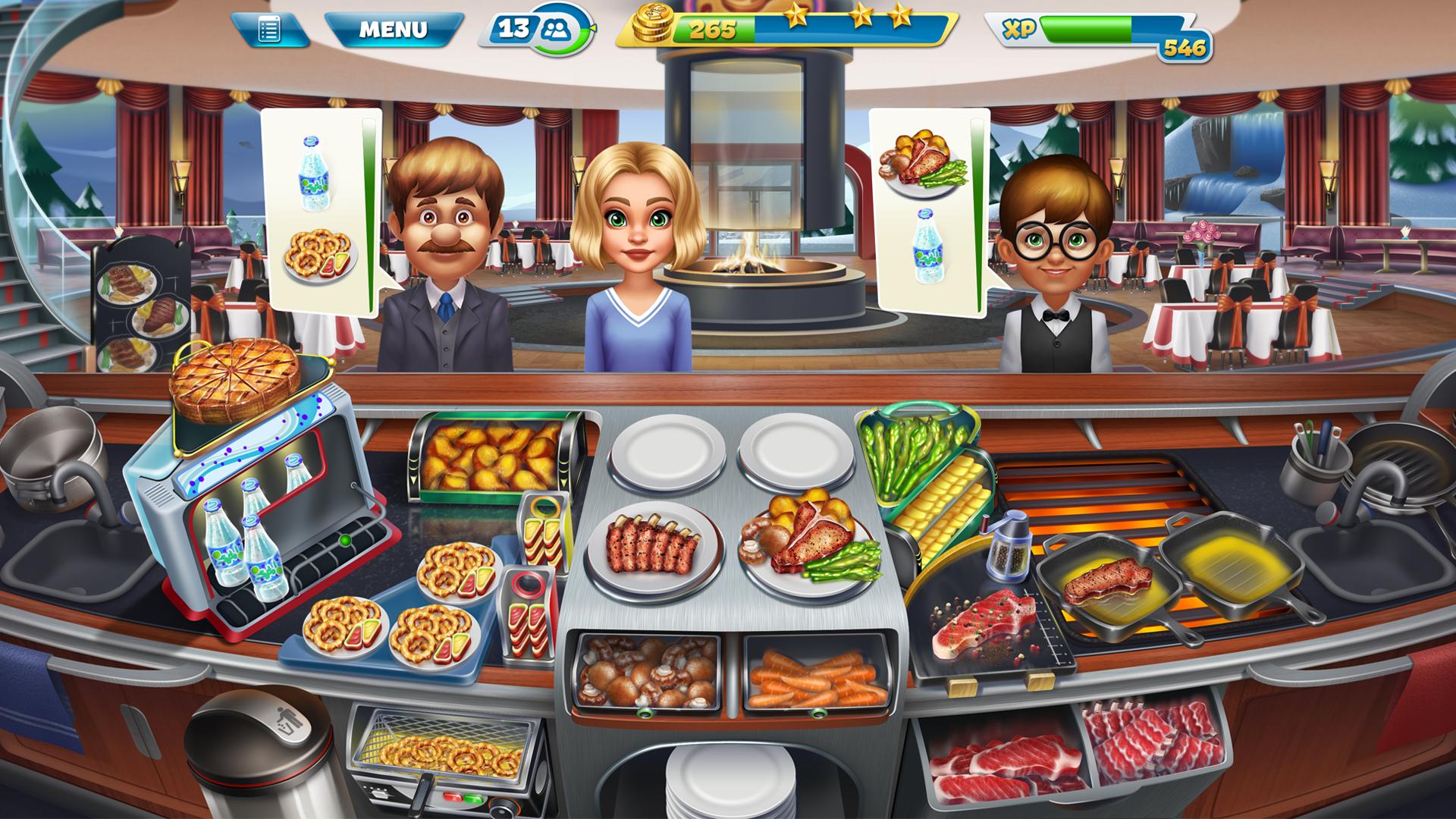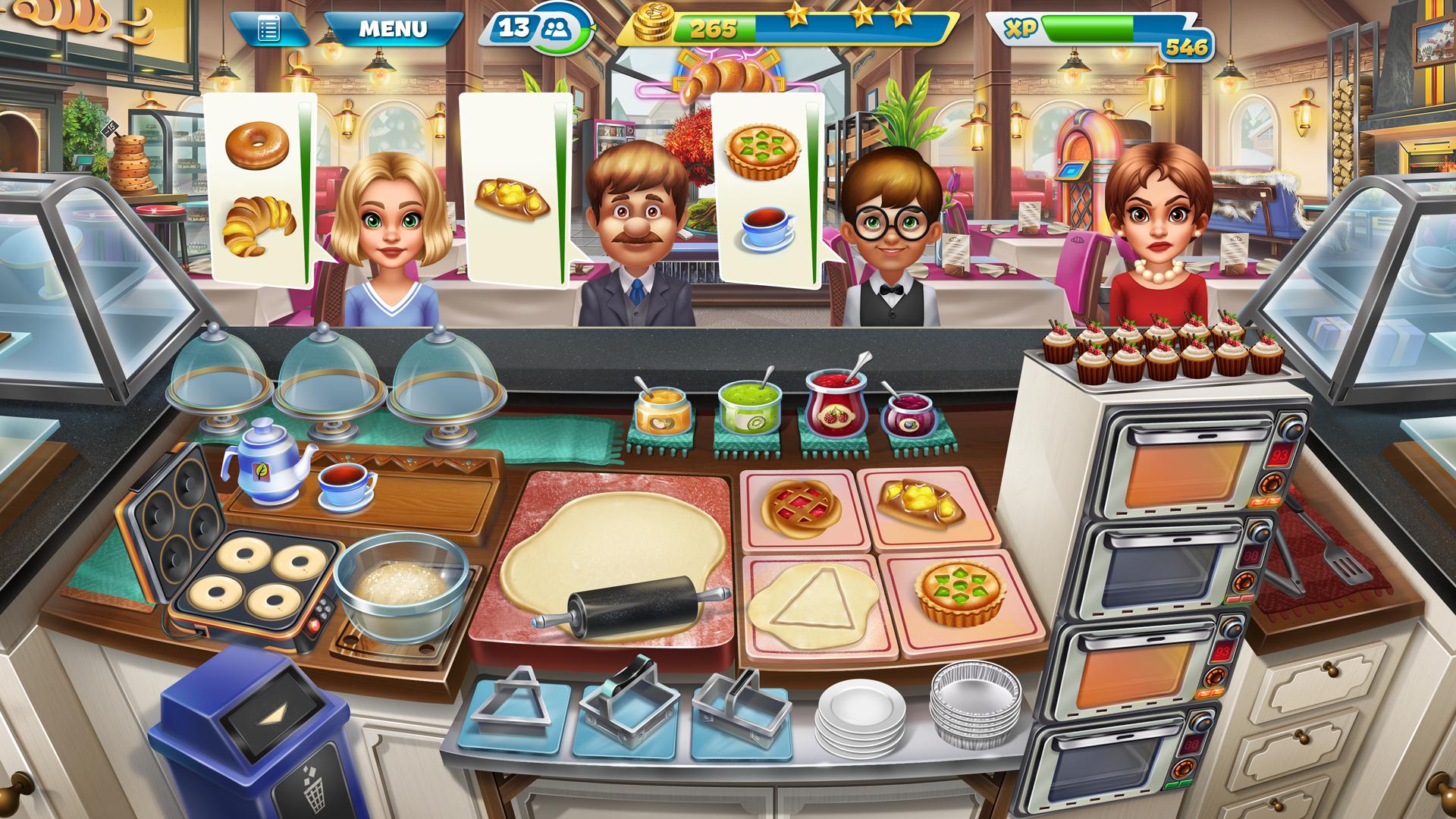 Description of Cooking Fever
Cook delicious meals and desserts from all over the world in this FREE addictive time-management game! With a choice of 13 unique locations, from Desserts and Fast Food to Oyster Bar and Oriental Restaurant, you will be able to practice your skills in a variety of settings and cooking techniques. Use more than a hundred ingredients to cook several hundred tasty dishes. Try all the possible kitchen appliances, from coffee makers and rice cookers to pizza ovens and popcorn makers. Decorate your restaurants to attract more clients. Make your own freebies, such as cookies or cupcakes, to make your customers' experience more personal and memorable – just like in real life! Upgrade your kitchen and produce an even greater variety of dishes. Oh, and did we say that this game is as addictive and as engrossing as fever? Have fun cooking and don't forget to share your delicious meals with your friends on Facebook!

Features:
* More than 400 dishes to cook using 150 ingredients
* 13 unique locations: Fast-Food, Bakery, Chinese, Pizza, Seafood, Indian, Breakfast Café, Sushi Bar, Ice Cream Shop, Paradise Cocktail Bar, Corn Dog Van, Café Mexicana and House of Crab. More locations are on the way!
* More than 400 levels to complete
* Hundreds and hundreds of upgrades for your kitchen appliances and interior
Cooking Fever Pros and Cons
Pros
A good game to kill the time.
Fast pace and it keeps you on your toes.
Keep hand-eye coordination order.
Entertain children and adults.
Cons
Too many gems needed to upgrade.
Hard to get gems.
Hard to proceed after the first level.
Must connect to store to buy gems.
How to Get Gems?
1.       Set your time advance than the real time. Turn off wifi-Setting-off automatically timing set-change the day to 1 day after. Redo several times and you will get a lot of gems.
2.       Increase experience level (EL), tracked at top right of game screen. You can earn 7 gems for each new (EL). Just play the same level over and over to get to the next EL and earn more gems.
3.       You just have to be finicky and try to gauge which gem-investment is going to give you the most 'bang' for your buck and never upgrade each restaurant to get 3-star.
4.       Remember to open the game every day and you will get an award after ten day.
5.       Play your highest earning restaurant level over and over again to earn more.
Additional Information
Current Version
9.0.1
Publish Date
2020-07-09
Available on

Requirements
Android 4.1+