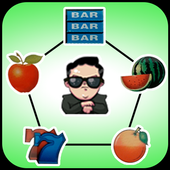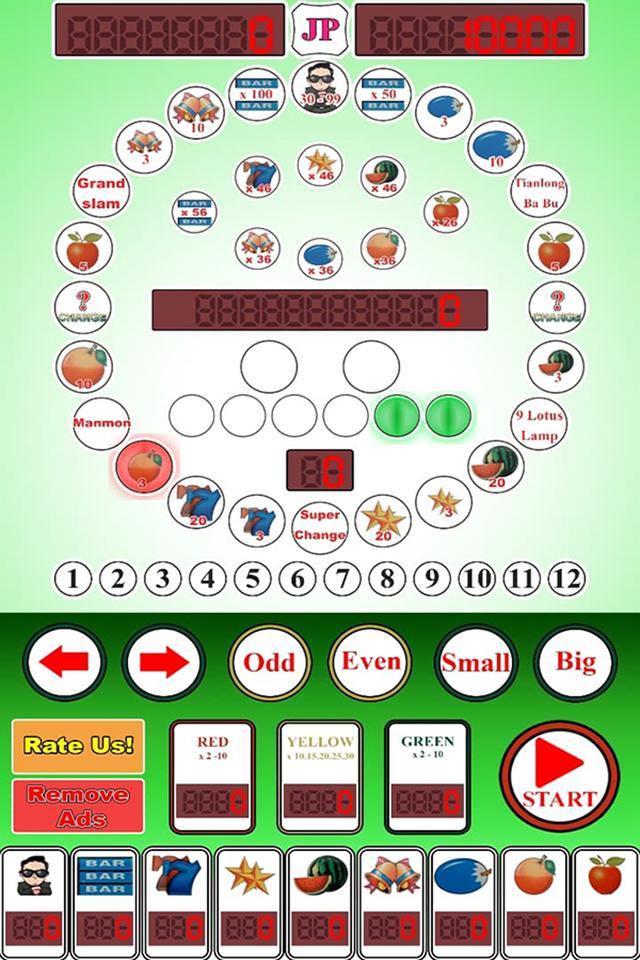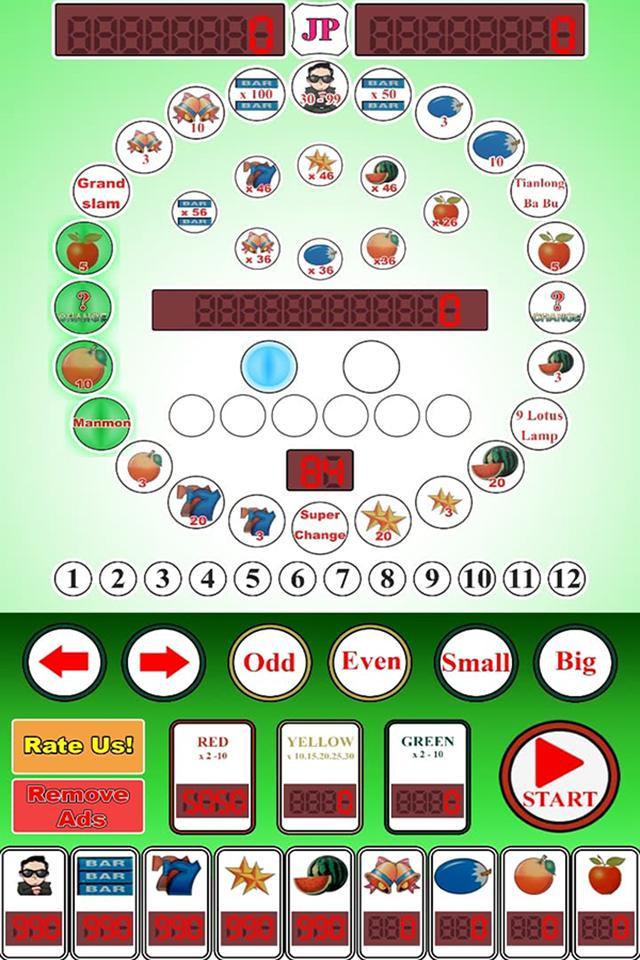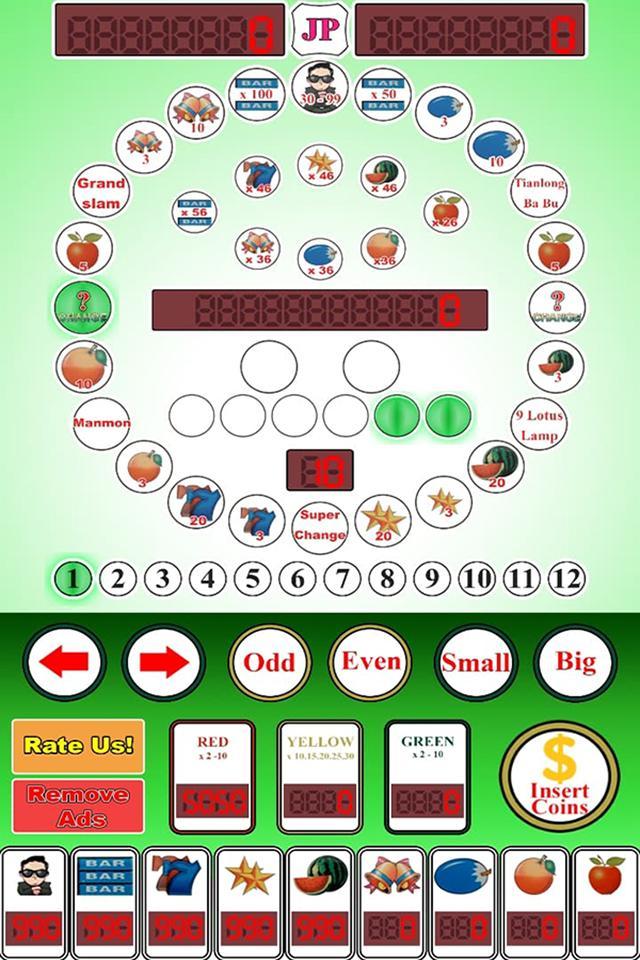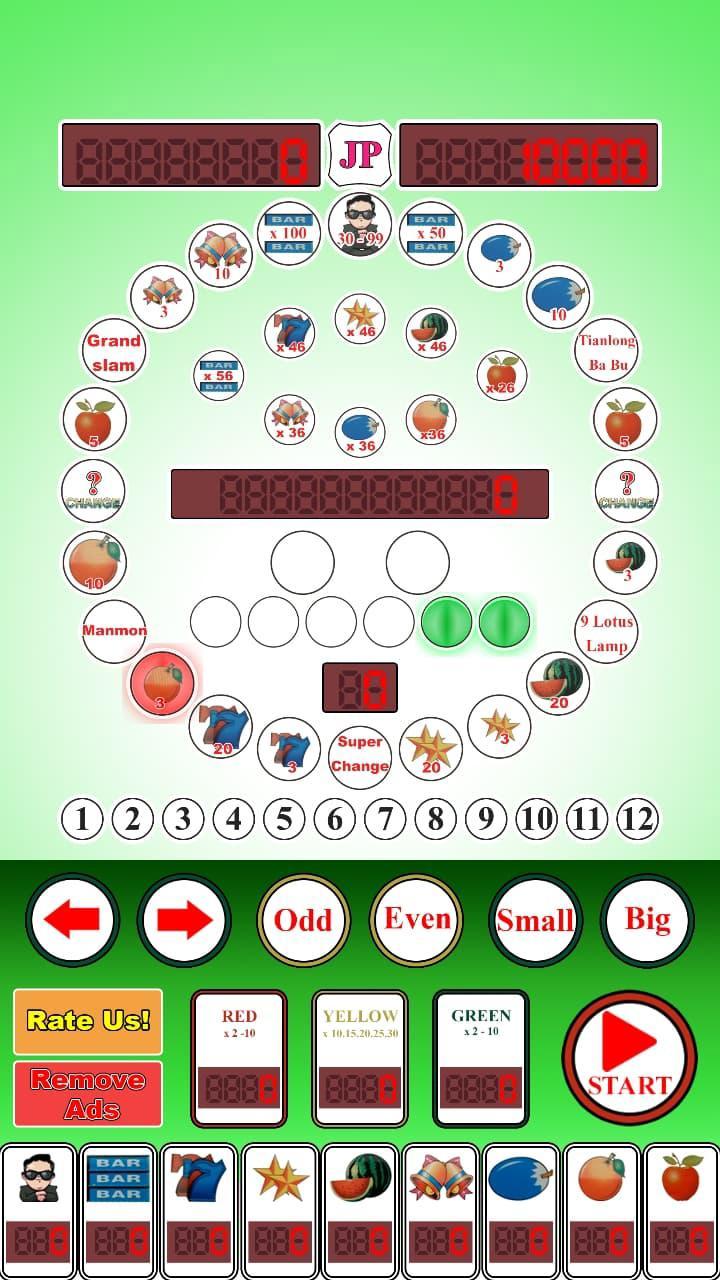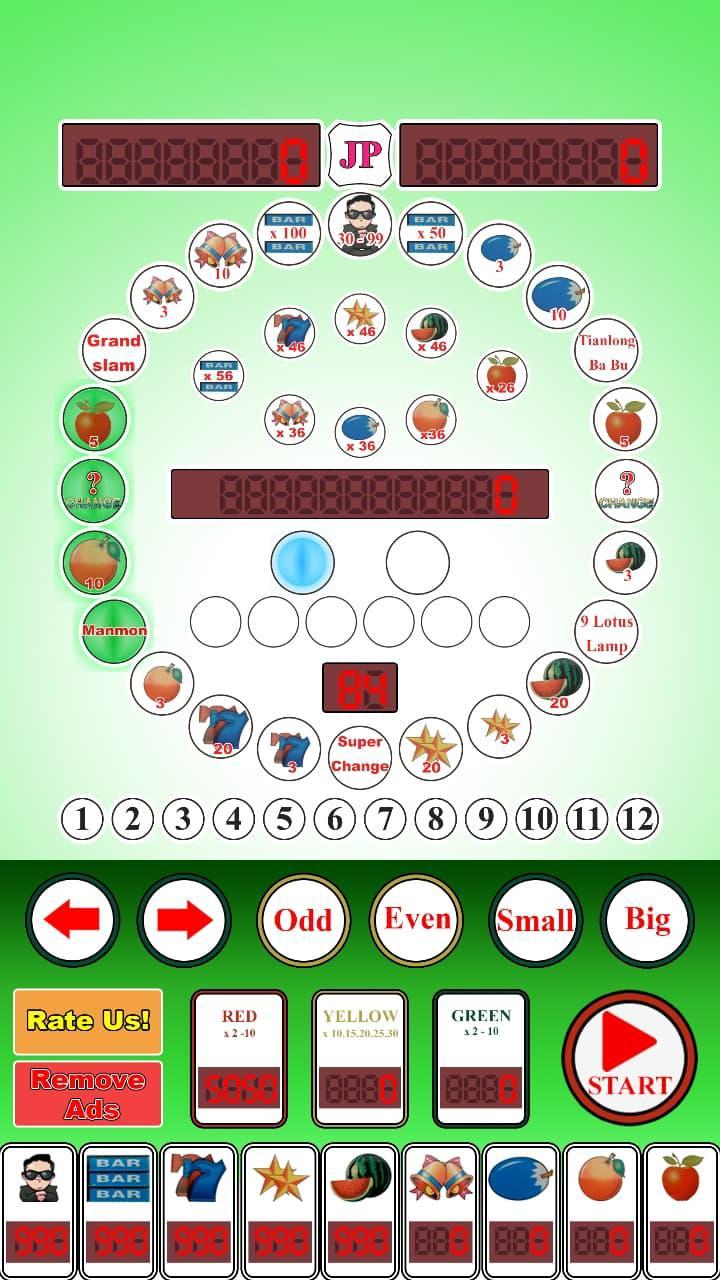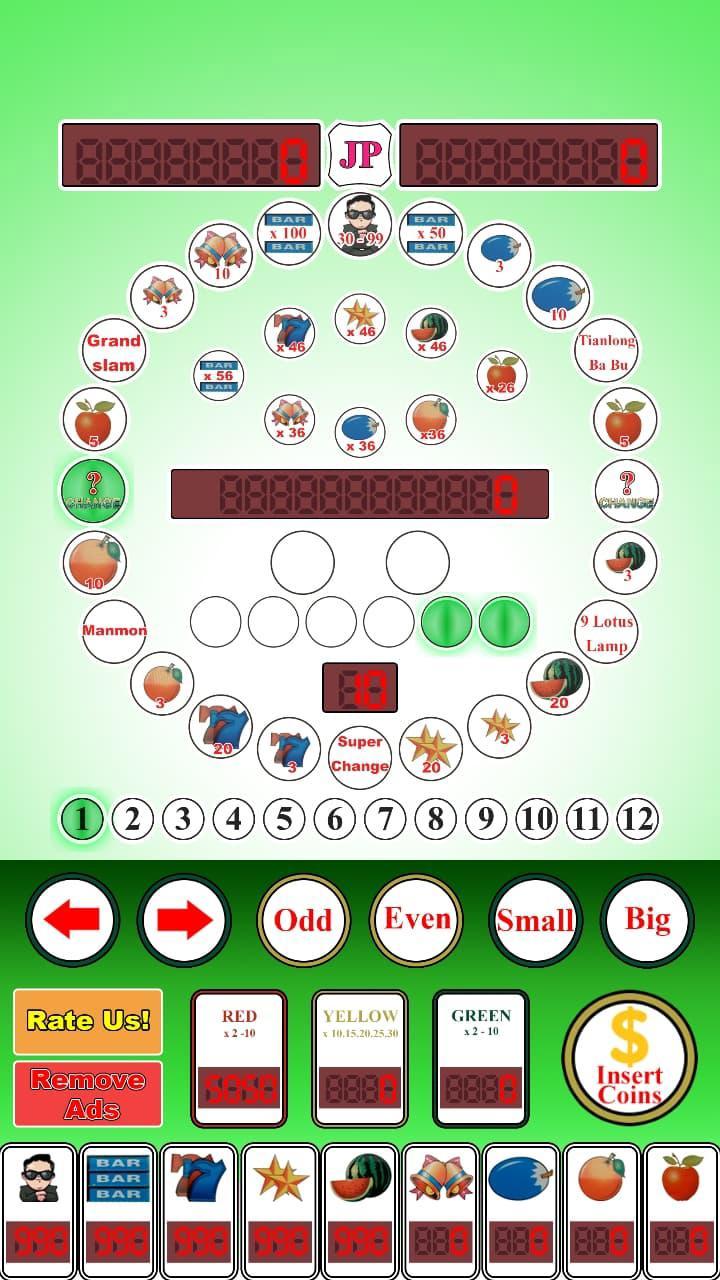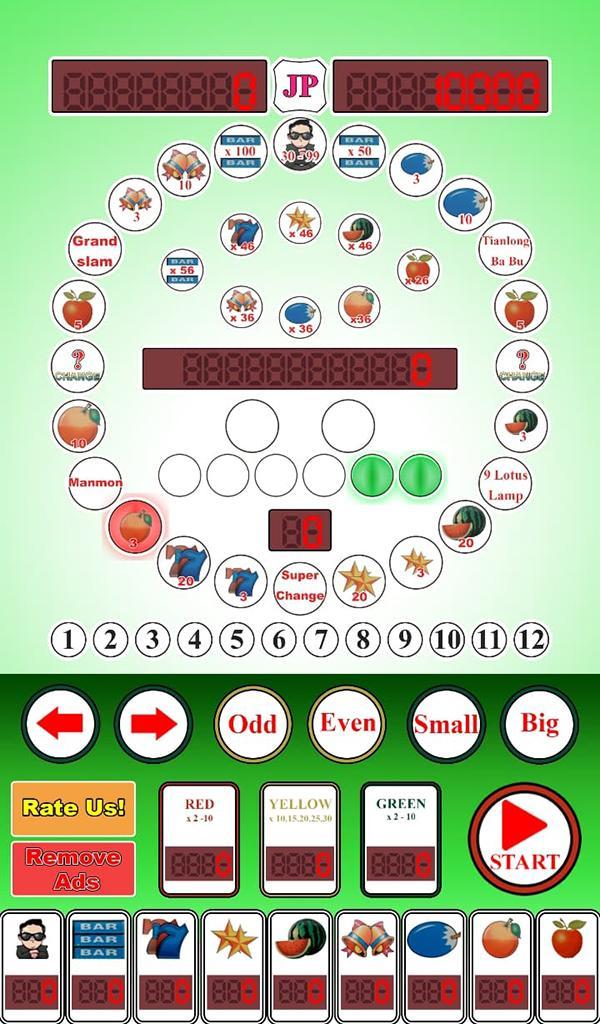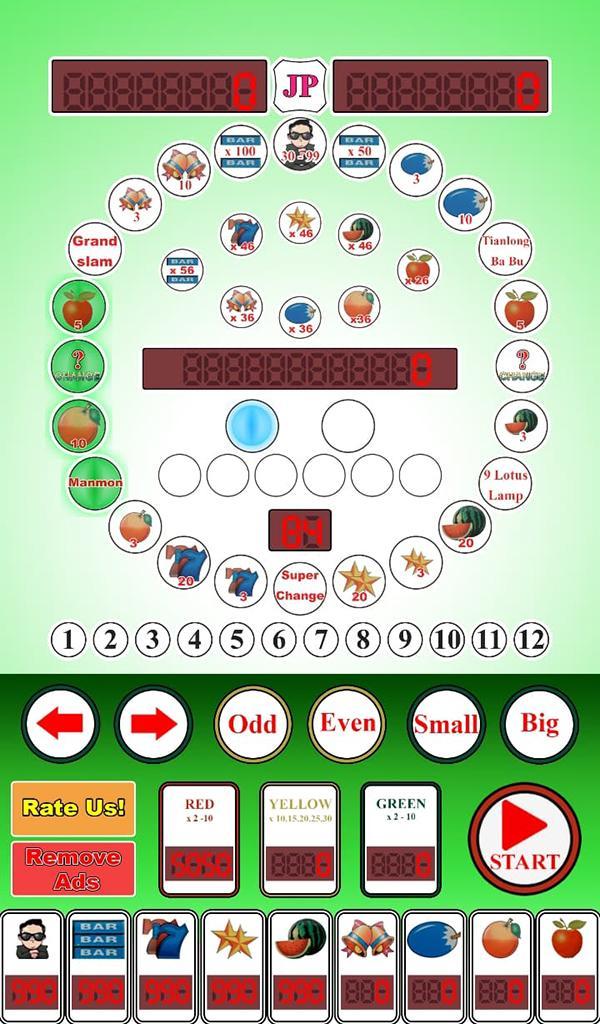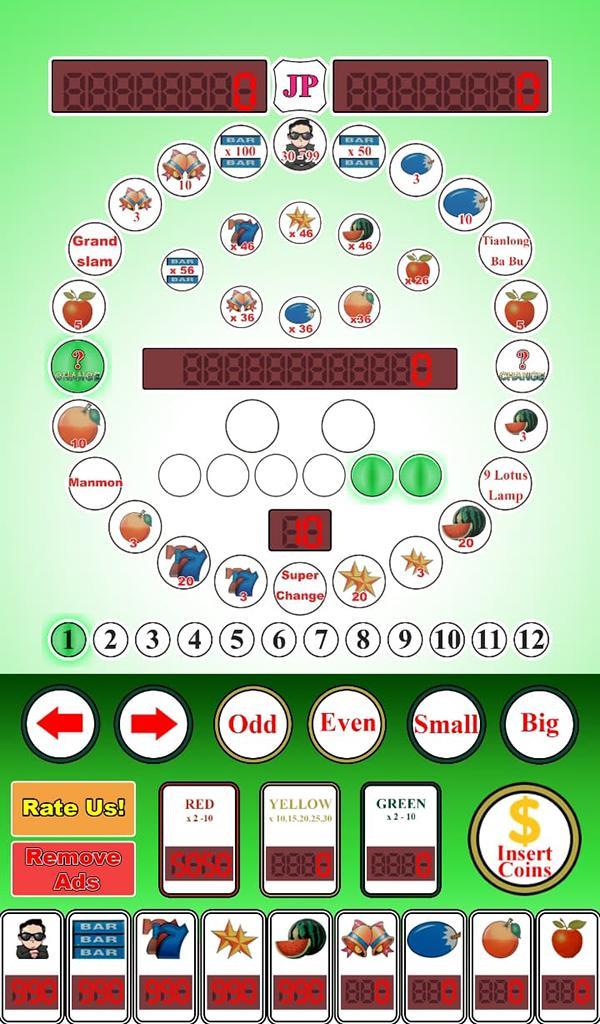 Description of Fruit Slot 2
Introduction
----------------
Fruit Slot 2 is based on the popular and classic arcade game among Asian communities since 1980s. Now it is a new funny gambling machine game (2018) using LED.
Fruit Slot 2 also known as 水果老虎机 in China, フルーツスロットマシン in Japan or Phong Xuan JP Bar, Xeng Hoa Qua, Bar Xanh Do in Viet Nam

Rules and Play
--------------------
- Players may choose to wager on nine outcomes: Talent, Bar, 77, Star, Watermelon, Bell, Coconut, Orange and Apple then touch Play button. Players also betting with red, yellow or green color.
- The four buttons Small, Big, Odd, Even could be chosen, and the rewards be X2 after hitting it

Top Features
-----------------
Fruit Slot 2 is simple to play. And people love it because:
- The classic pictures and sounds, and the real machine algorithm and game methods! (It's amazing sounds and music)
- You will see special effects after Change, Bar 100, Bar 50, Talent, Manmon, Grand slam, 9 Lotus lamp or thee colors, that's the most splendid moment for you!
- Free chip bonus: here you can claim 10,000 free chips after game over, so you can keep on playing and have fun!

Come on and join the game now! Welcome!
Fruit Slot Free now and get your luck today!
Additional Information
Current Version
1.6.2
Publish Date
2020-07-30
Available on

Requirements
Android 4.1+