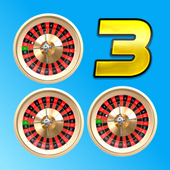 Multi Roulette Counter Predictor up to three table
|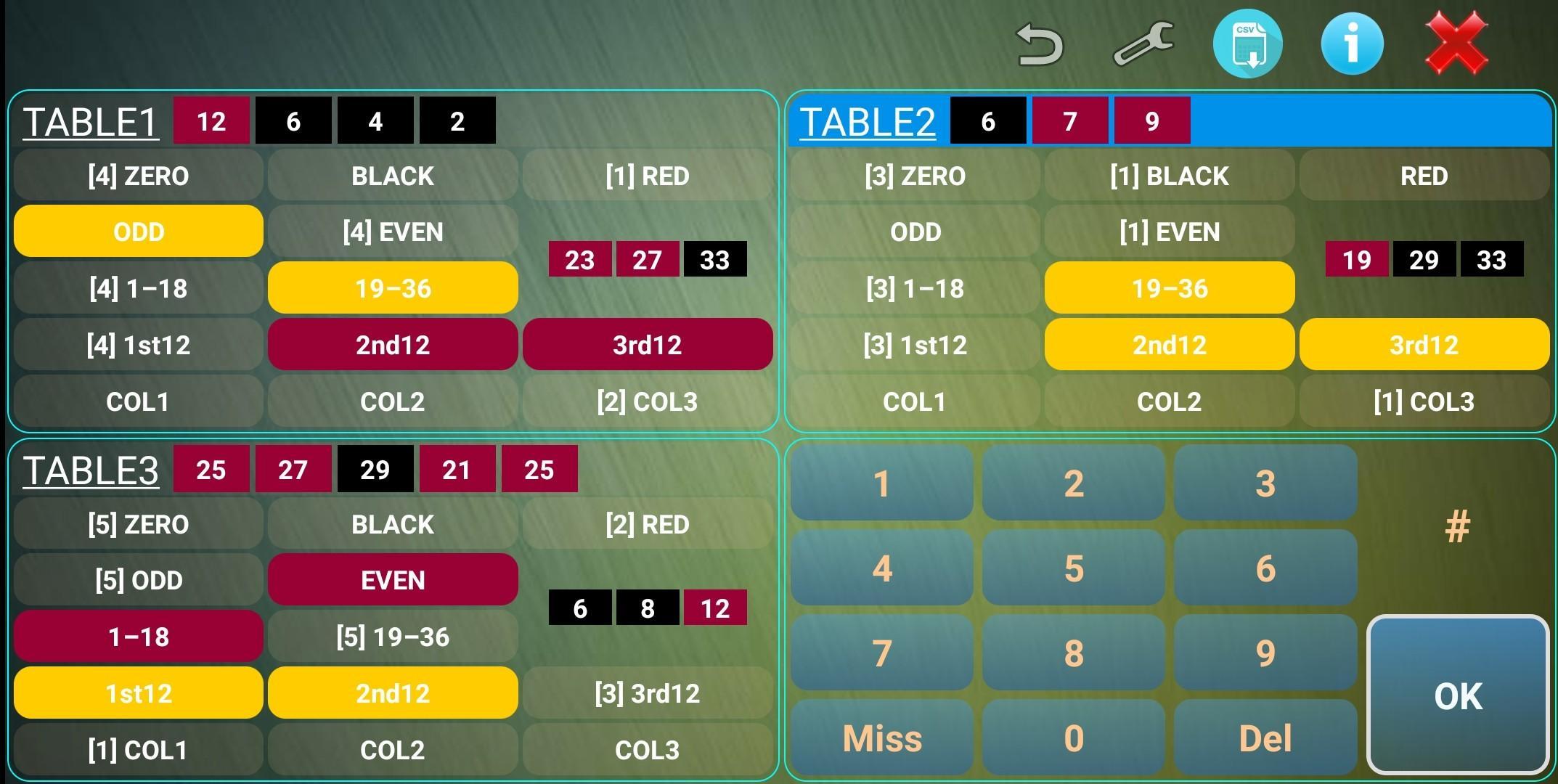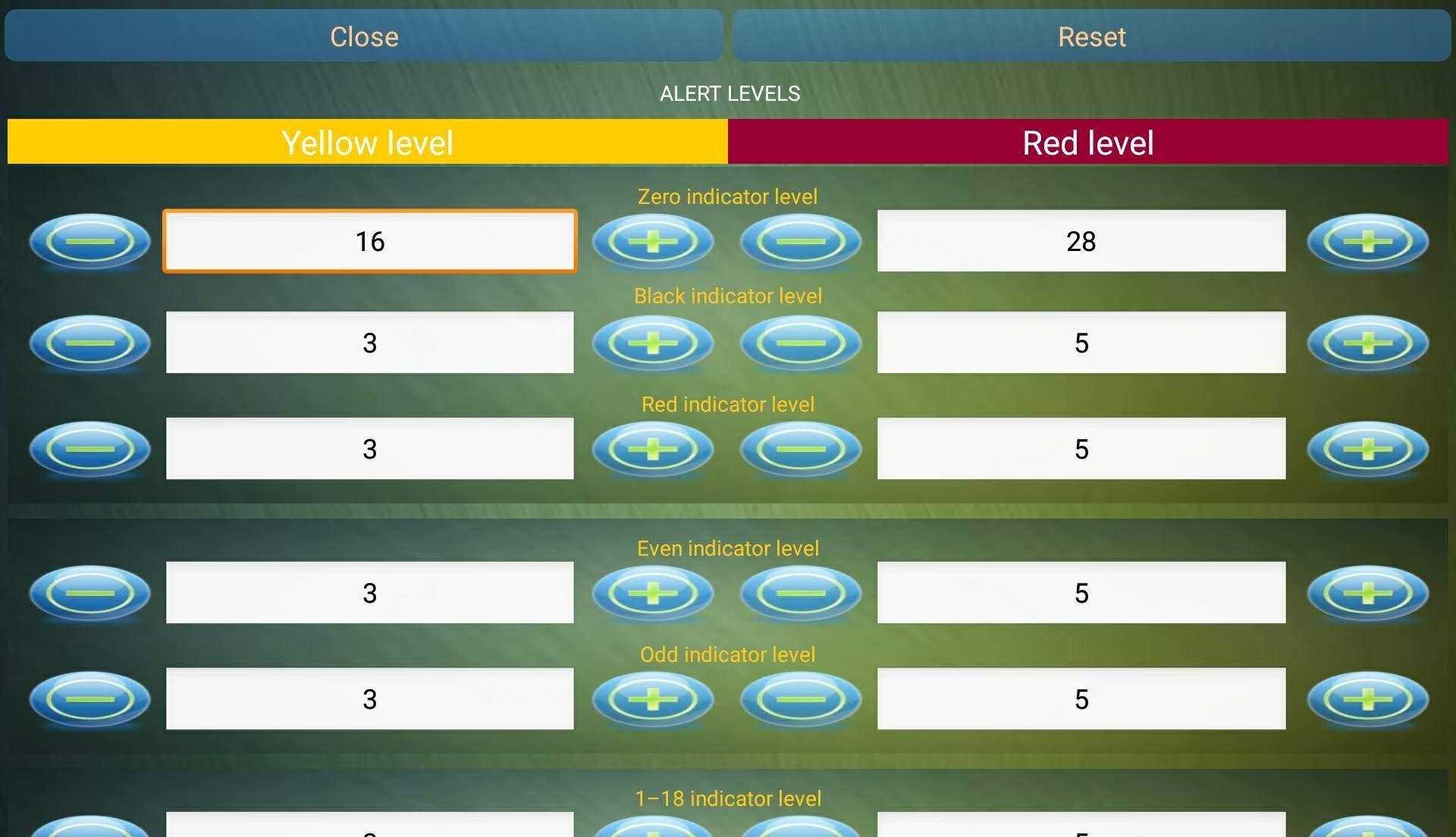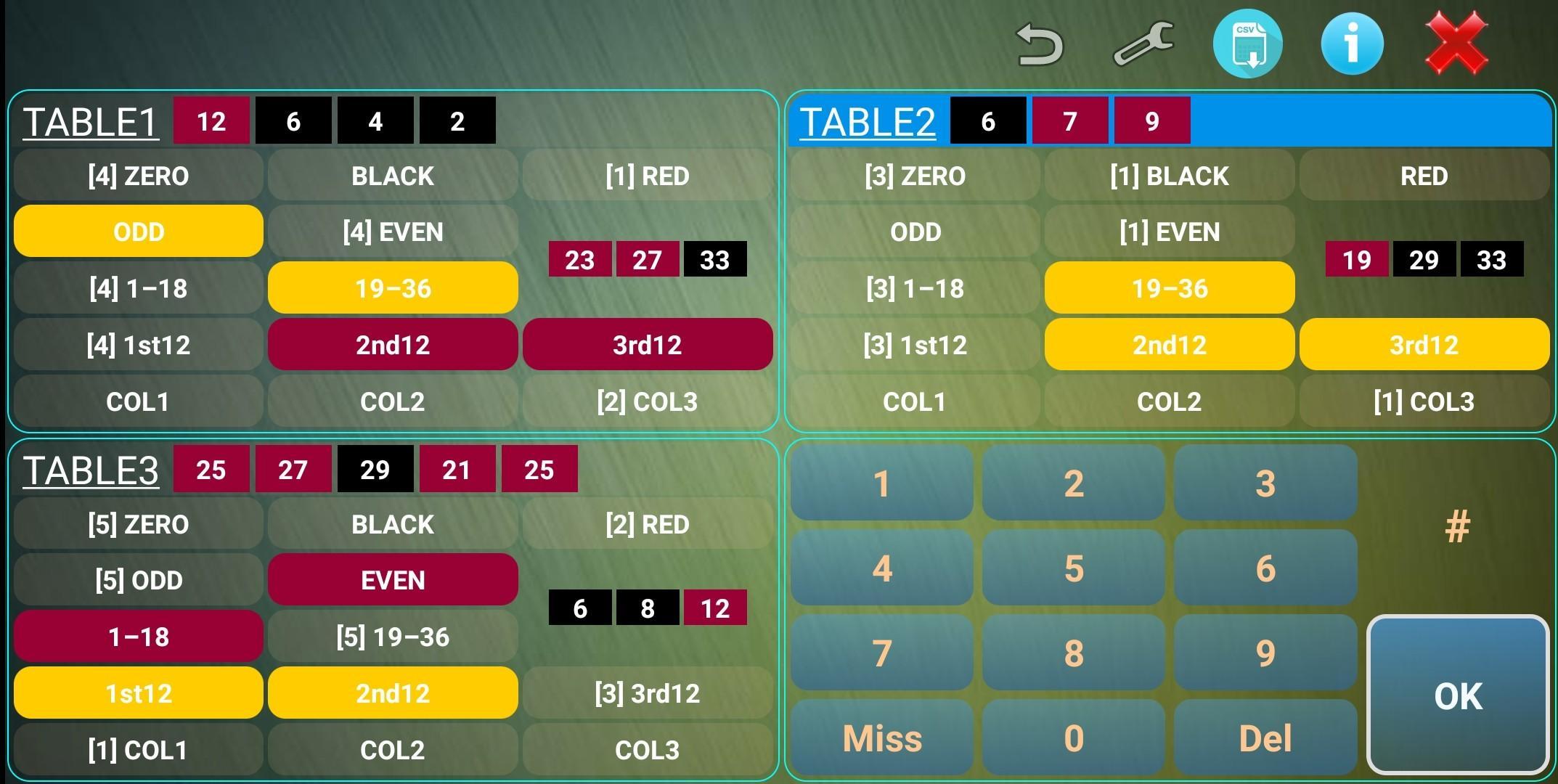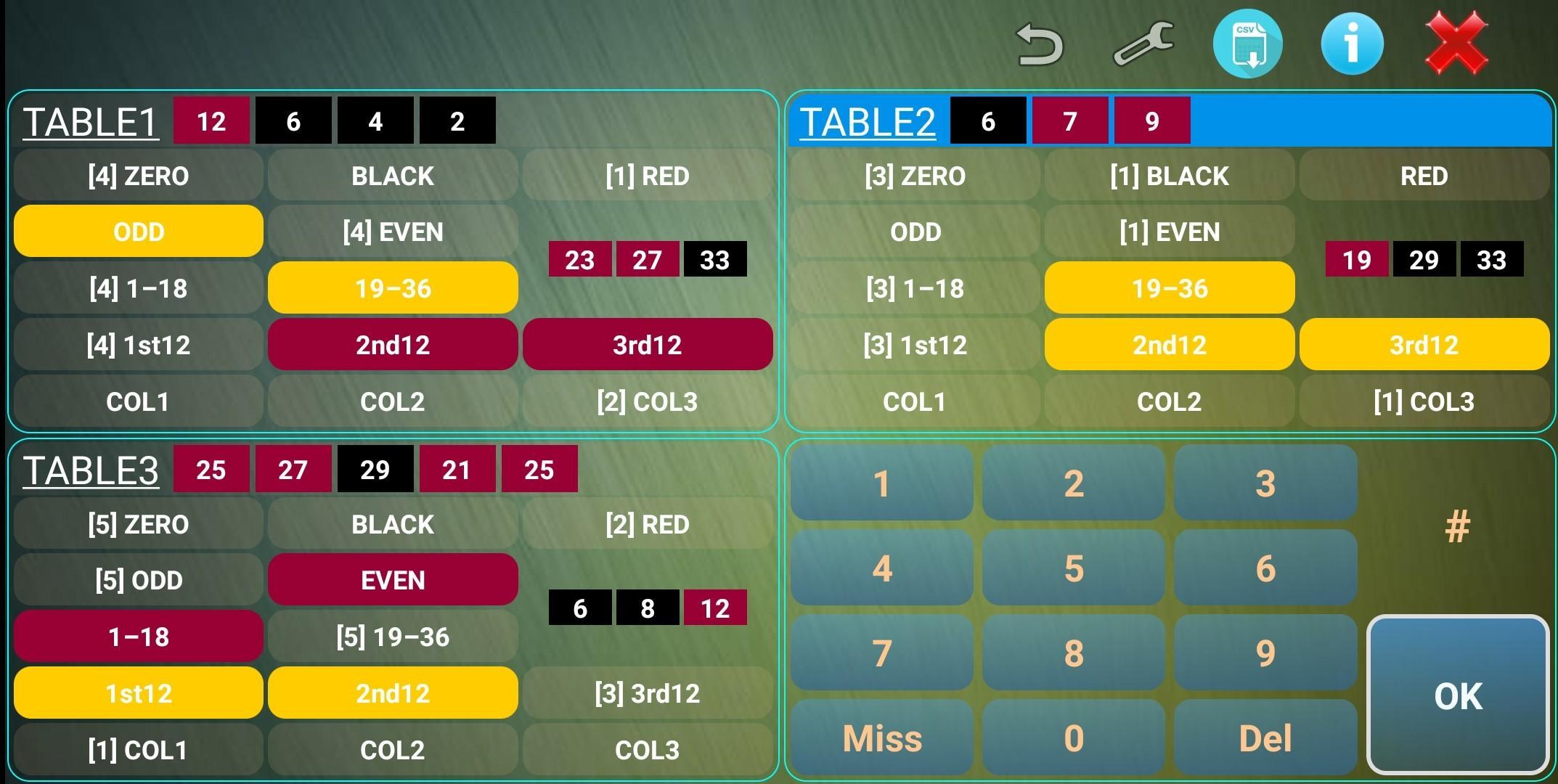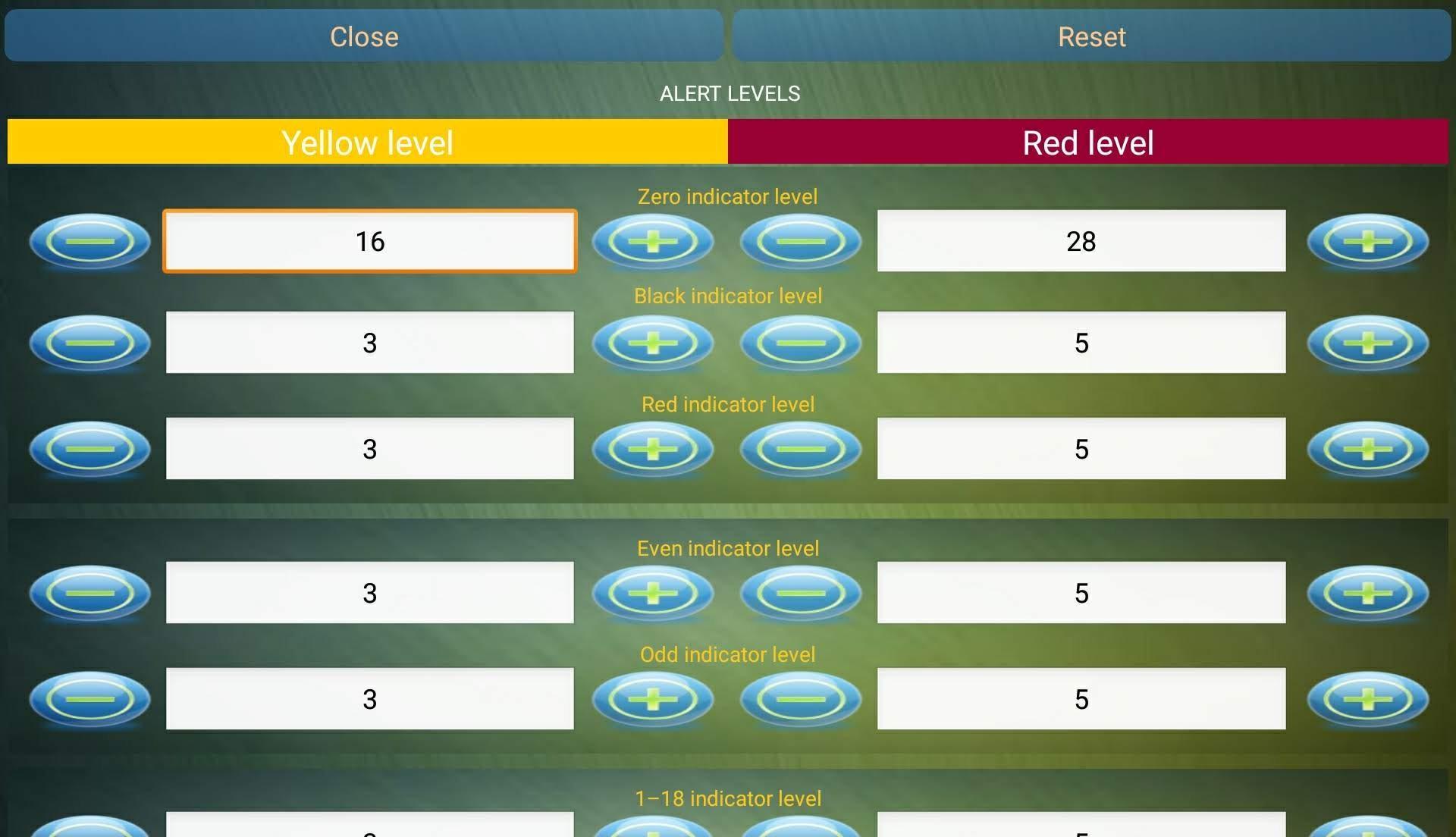 Description of Multi Roulette Counter Predictor up to three table
Play up to three online roulette tables simultaneously at the same time and earn more money in less time. No more waiting for boring spins.

This powerful roulette counter & predictor game tool counting the outcome bet types. The app warns you if the presetted warning limits reached, and suggesting to you higher possibility numbers.

1. Counting this type of bets
★ Red / Black / Zero
★ Odd / Even
★ Low (1-18) / High (19-36)
★ Dozens (1st12, 2nd12, 3rd12)
★ Columns (Col1, Col2, Col3)

2. Monitoring alert levels
★ Alert levels can be set up by bet types.
★ If the certain bet counts reached the previously set alert level, the program will mark the bet with yellow and red colour, to help the player to decide what bet should play next.

3. Suggesting numbers (predict)
★ Based on the previous numbers (from the yellow and red type bets).

4. CSV Export
★ The recorded numbers can be exported for further analysis from all table.

5. GUI comfort features
★ All table reset, full list delete by table, undo the last element by table.
★ "Miss" button to indicate a missed number, ball (reseting all the counters).

Use this unique roulette calculator, predictor tool to be more successful player in the online roulette casino game.

Playing outside bet system will return you less money, but your chances of winning are significantly higher.
If you would like to win more in the casino you should use this one of the best live tracker tool to maximize the outside bets winning chances. This is not a trainer or gamble cheat, this is only pure statistics and mathematics.

With this calculator gambling tool you will predict the next roulette spin with greater chance.

Using a trainer, calculator, simulator or a predictor tool always help to any player to be more successful.

This great calculator tool will help you to make successful bet bankroll management system. With a good free betting strategy you will win more money in this really hard gambing game.

Have a good luck with my multi counter and predictor app!
Additional Information
Current Version
2.0
Publish Date
2020-02-16
Available on

Requirements
Android 4.1+
Similar to Multi Roulette Counter Predictor up to three table