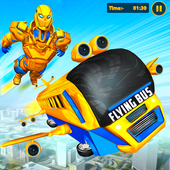 Flying Bus Robot Transform War: Robot Hero Game
|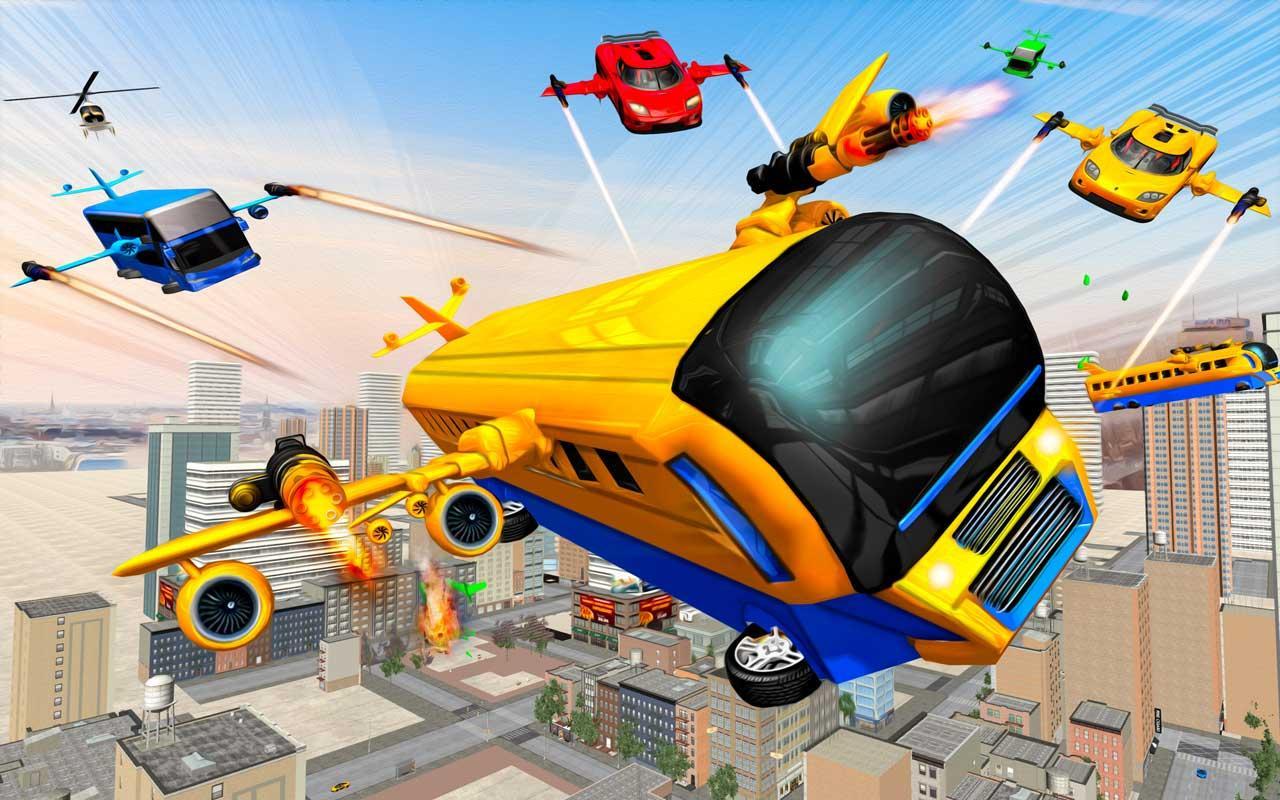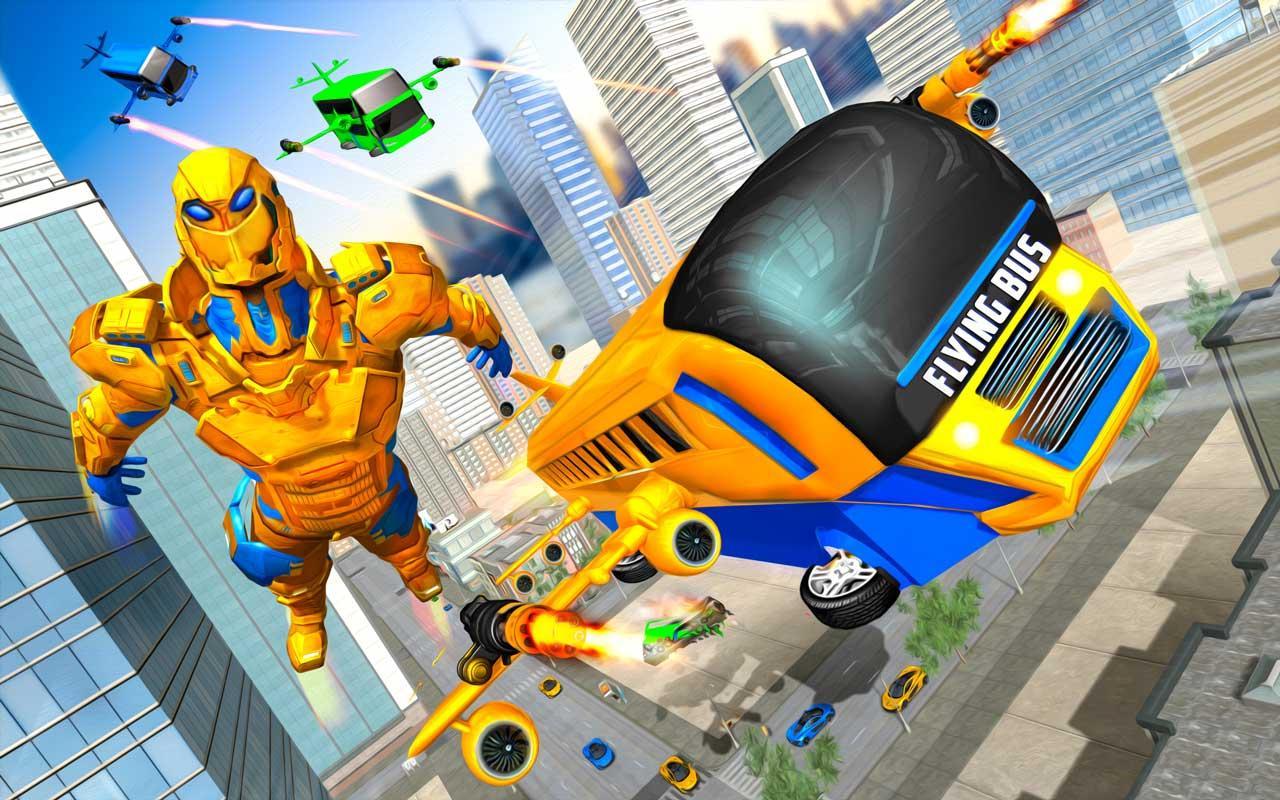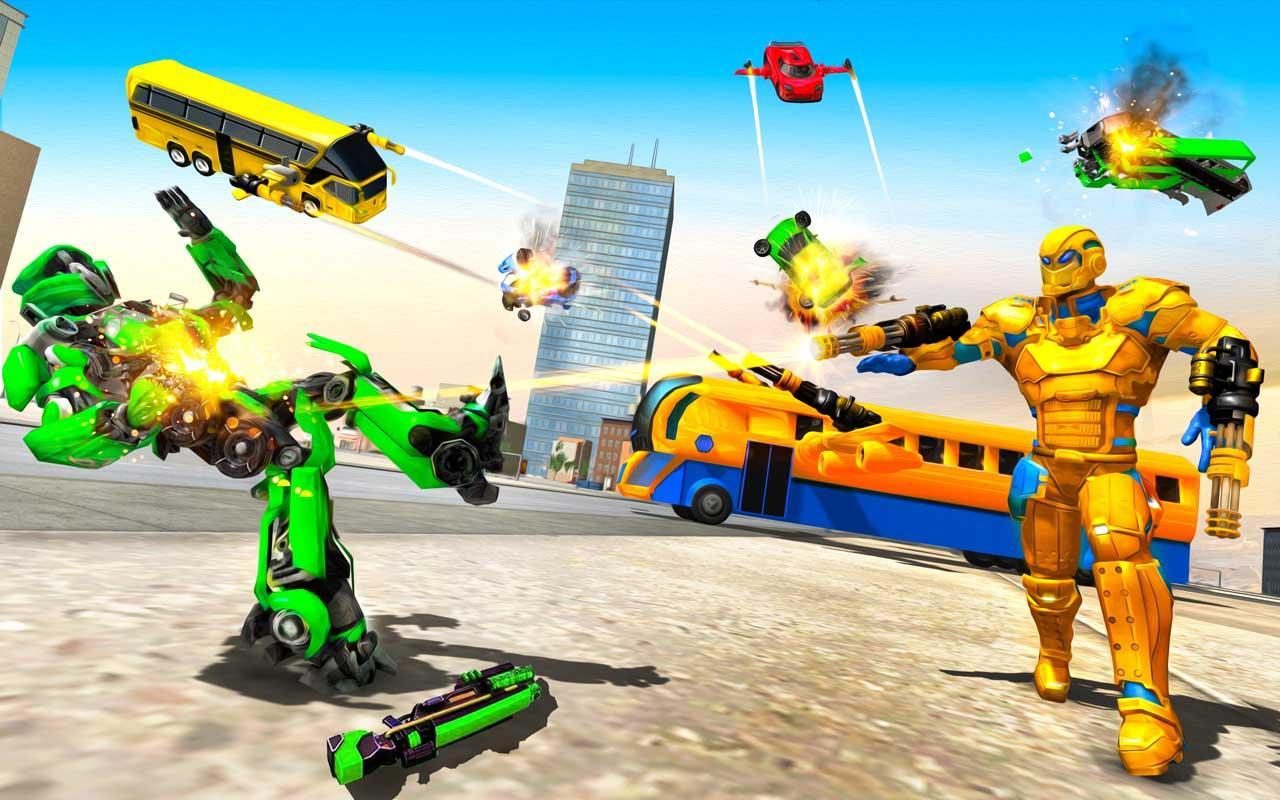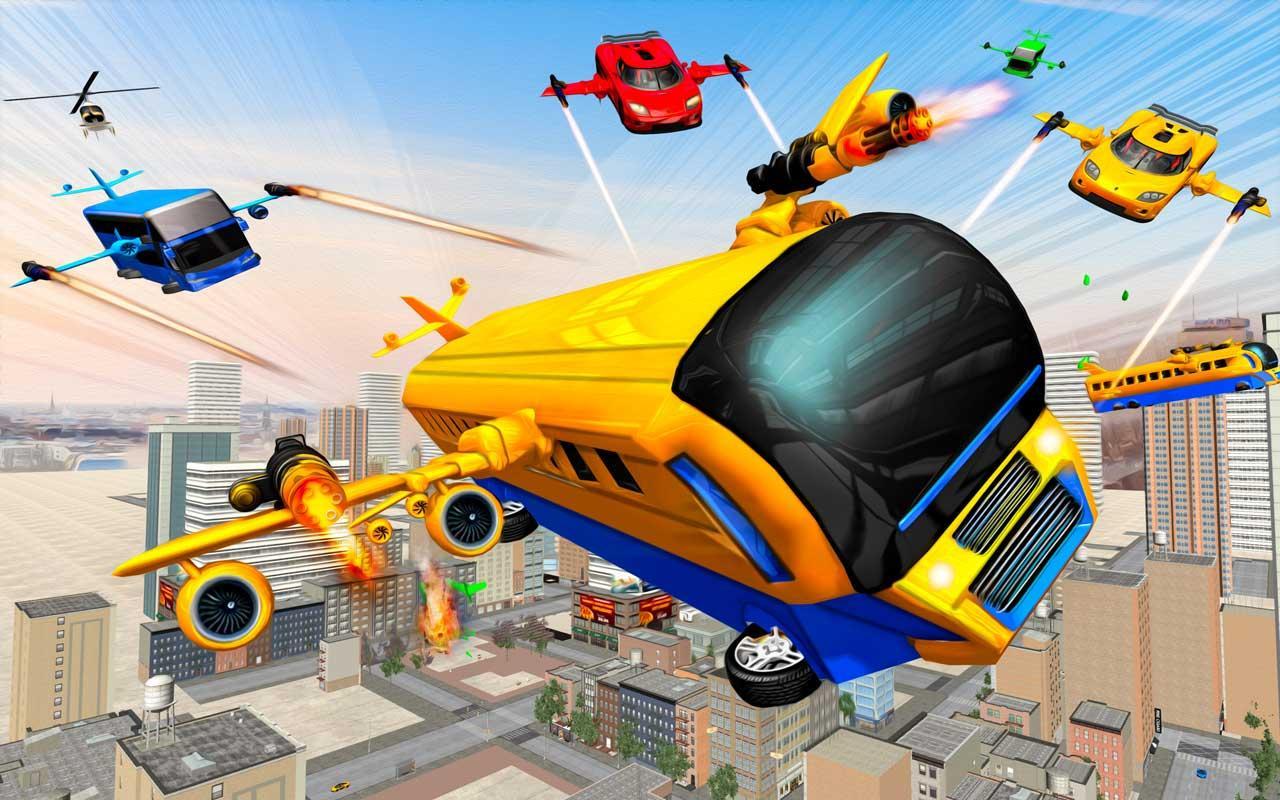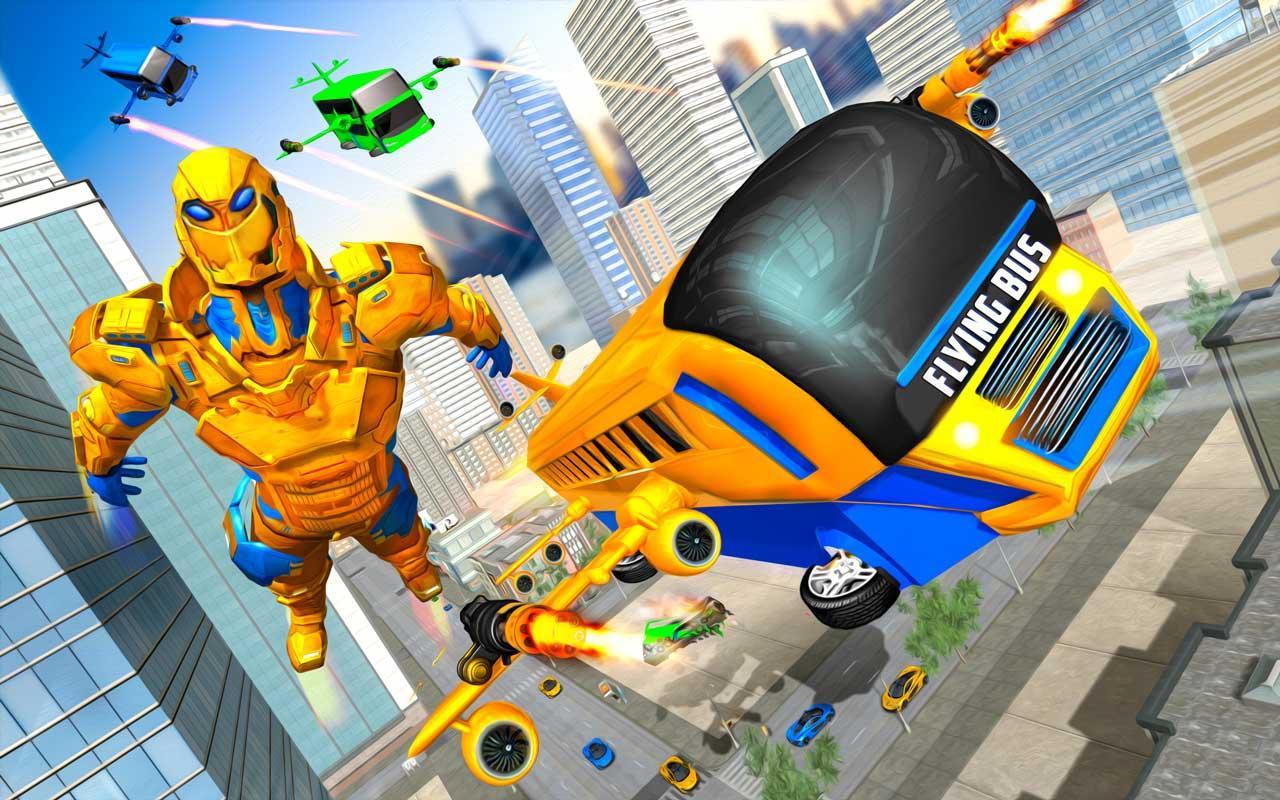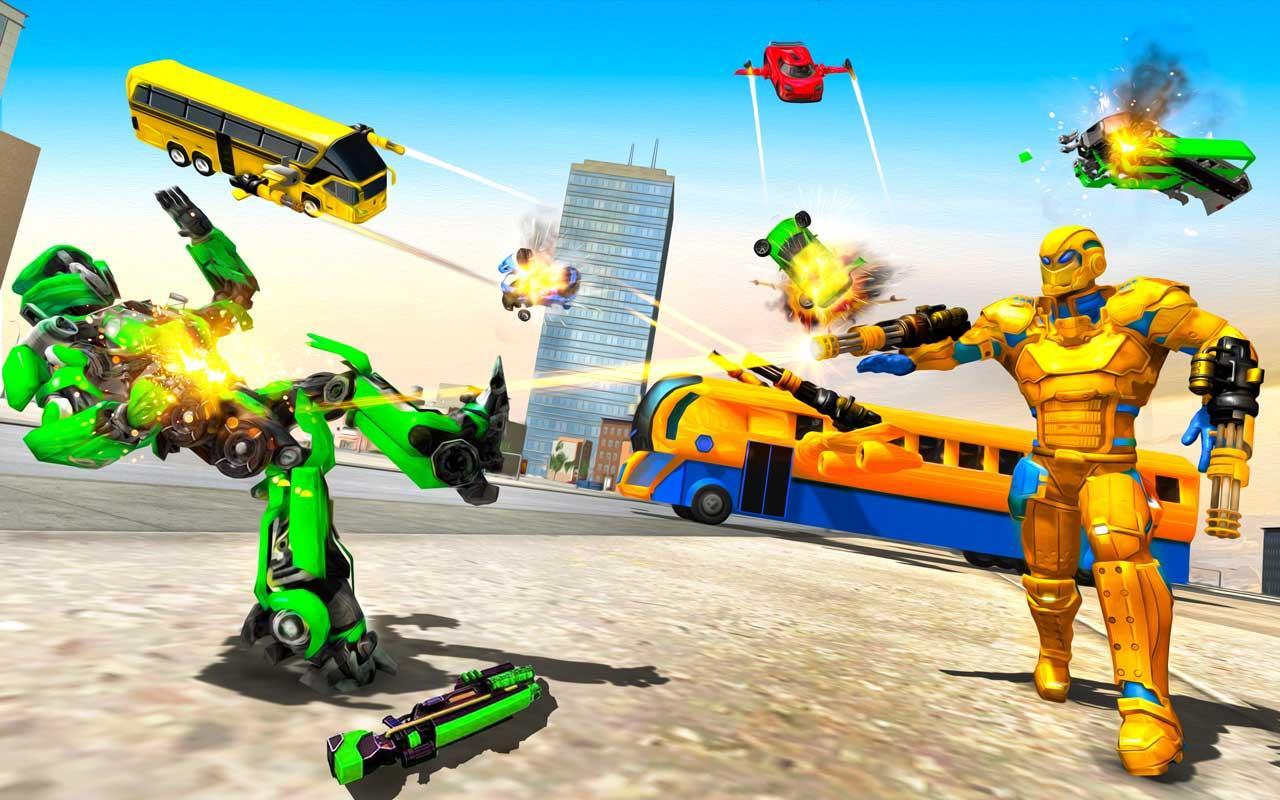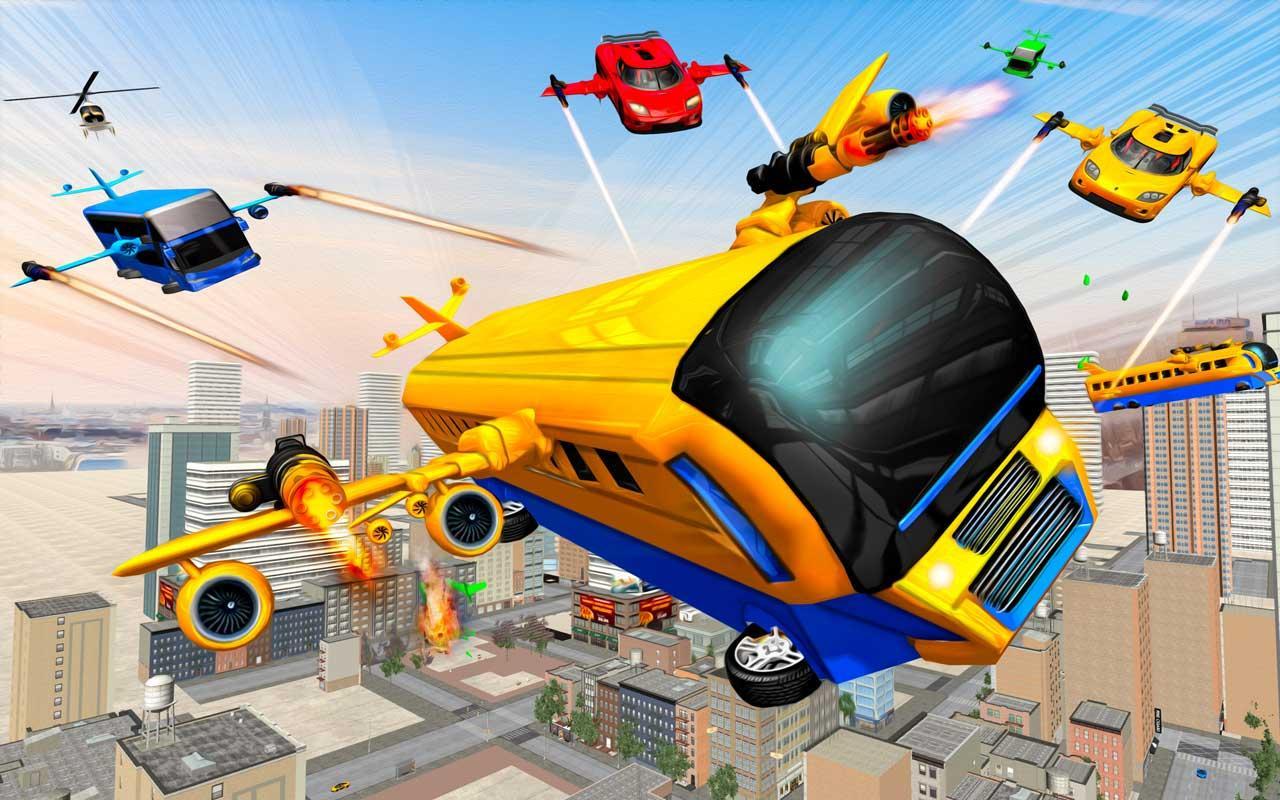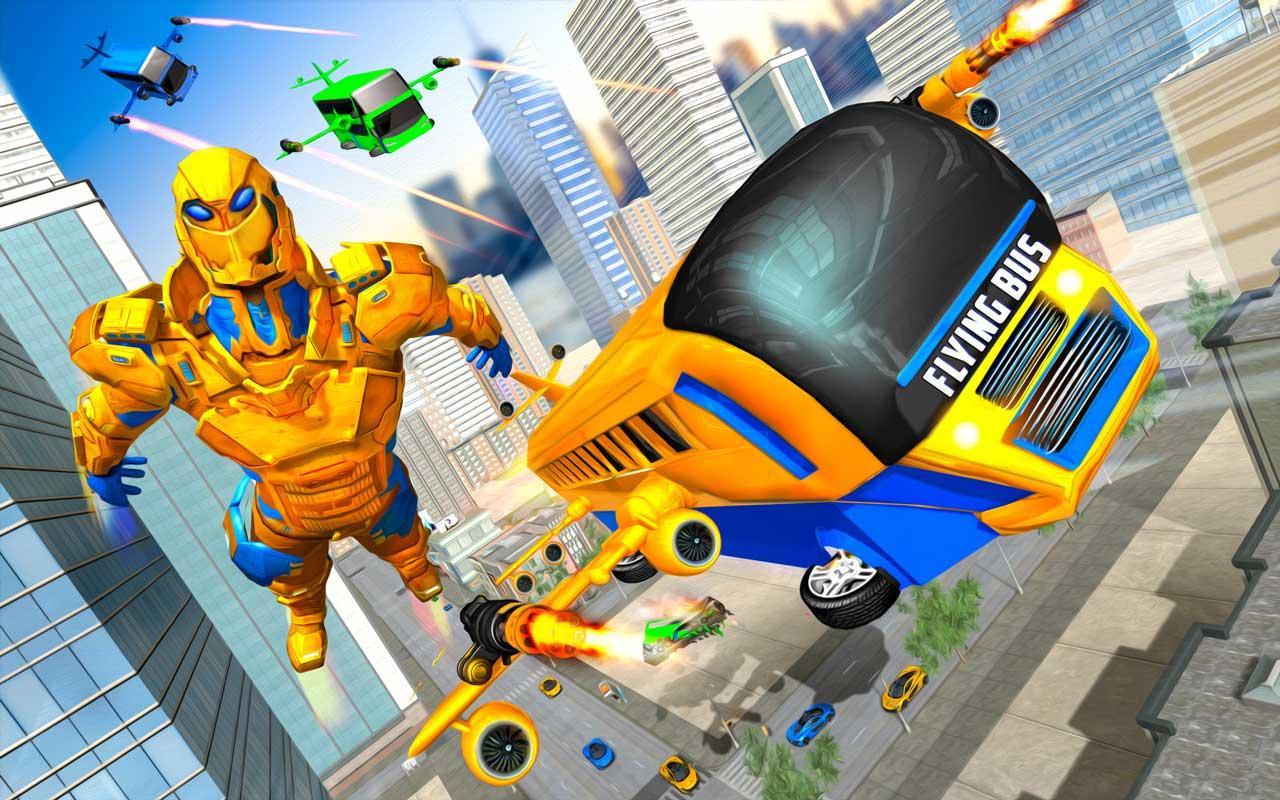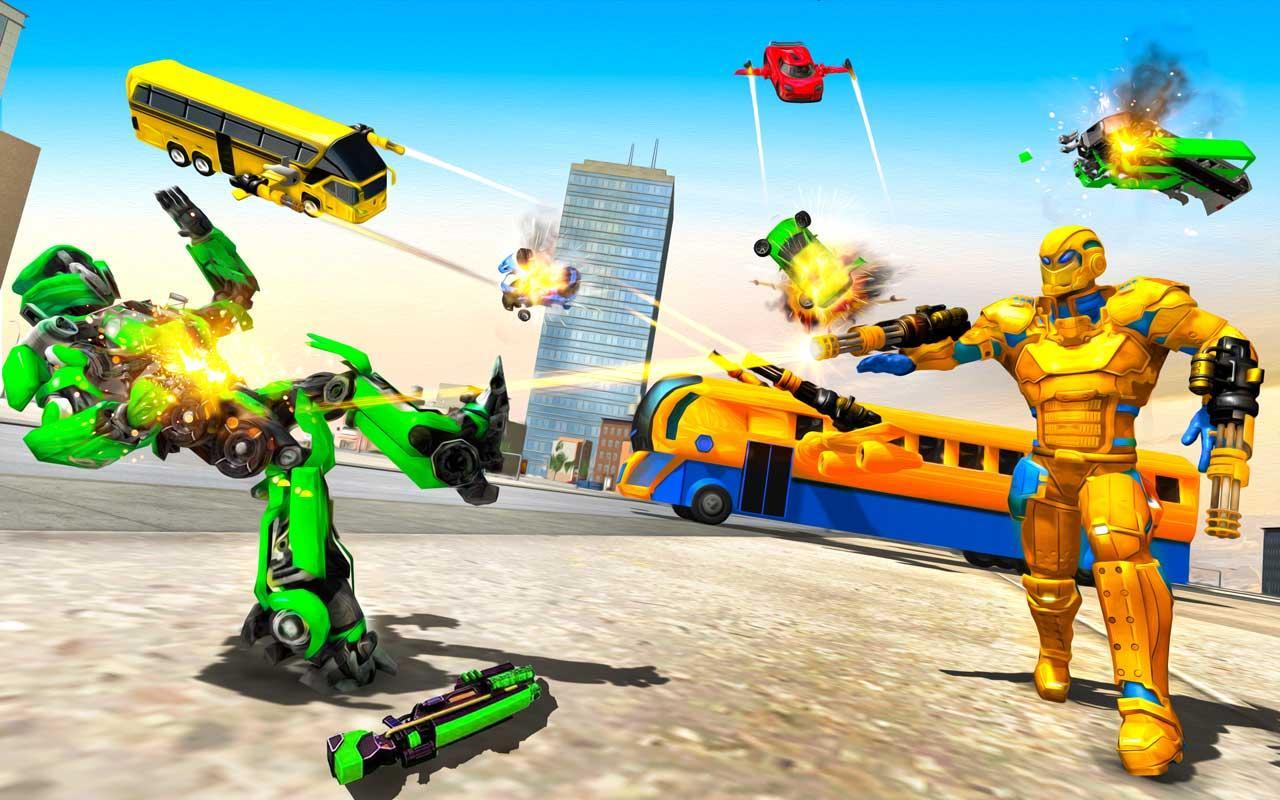 Description of Flying Bus Robot Transform War: Robot Hero Game
Take down your wicked enemies and ace this furious grand bus robot fight 2020 just like in futuristic flying bus battle game. Try out "Flying Bus Robot Transform War: Robot Hero Game" - one of the most awesome furious hero bus robot games!

★★★★ Flying Bus Robot Transform War: Robot Hero Game Features ★★★★

• Multi electrifying flying bus driving simulator comprehensive missions
• Fascinating game-play having a collective fun of super speed hero games and future bus robot games.
• Option to switch from your grand combat bus into futuristic flying bus ANYTIME and ANYWHERE you want!
• Attack by shooting down your rivals to take them down; unseen in other futuristic robot war games.
• Realistic & lively 3d city environment with active traffic; a pleasing addition in incredible robot battle games.
• Electrifying HD sounds augmenting superheroes robot battle games' fun.
• Eye-catching lighting and special effects for being in sync with police bus robot games theme.

Have you ever played to enjoy the real fight with flying river car robot including futuristic buses, trucks and helicopters with guns?If no, then get ready and play to show off your combat skills with the guts of a super hero bus driver and bus incredible robot transform war games. Become a superheroes fighter to finish the crime with the classic fighting of both incredible flying robot bus and flying river taxi.You, as a gigantic flying monster bus, need to shoot down police vehicles in the latest flying bus simulator. Secondly, you also get the chance of shooting down opponent flying bus high in the sky.

Of course! You haven't surely seen multiple flying vehicles in such a setting in classic flying jet and bus crash games! We bring you the best of futuristic bus robot games to step up your robot game and rule this mutant grand speed hero robot bus battle arena. Balance your furious bus and master the art of shooting in fast & furious flying bus crash, one of the most iconic fast and furious bus robot war games of the year! It's your chance to transform these manic battle bus and convert them anytime into superhero speed robot machines; in the most modern mutant bus robot hero and bus transformation games.Our aim is to highlight the intricacy of combat shooting in furious super grand hero bus games while also making it one of the finest available bus battle games 2020 out there.

Fight for survival! So, have an escape from orthodox super bus robot battle games and enter the dreamy world of furious incredible robot bus racing games. Absolutely! It's the trend setter for furious bus battle games, where you get to perform multiple shooting scenarios with futuristic bus battle 2020 fun.So folks, envision the future and battle it out to survive in the hottest taxi driving games. Target and shoot! Get ready for one-on-one war action to destroy your strong adversaries in this addictive summation including the kick of both flying battle games and super robot hero battle games. Just download Flying Bus Robot Transform War: Robot Hero Game and experience nonstop super car games fun!
Additional Information
Current Version
1.0
Publish Date
2020-07-21
Available on

Requirements
Android 4.1+
Similar to Flying Bus Robot Transform War: Robot Hero Game