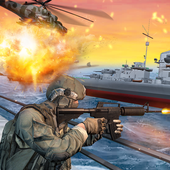 World War Naval Warfare Navy Battle 3D
|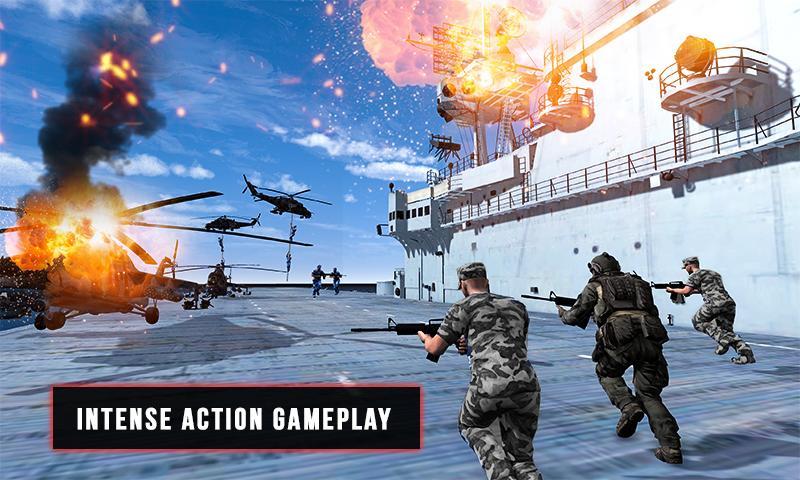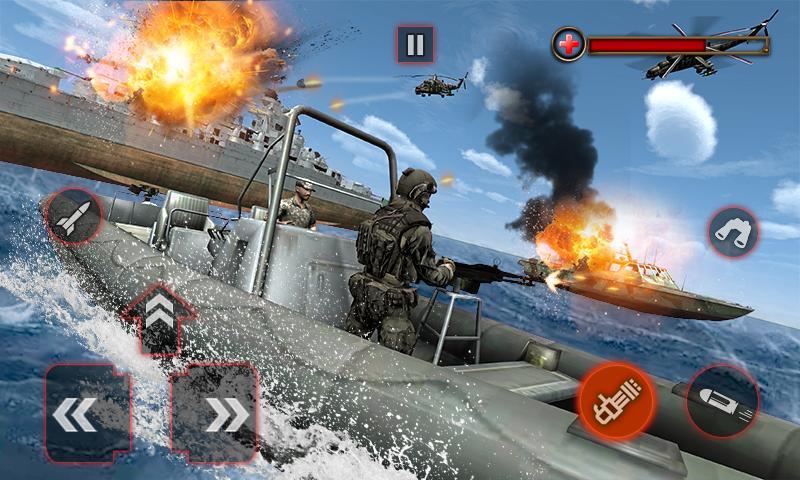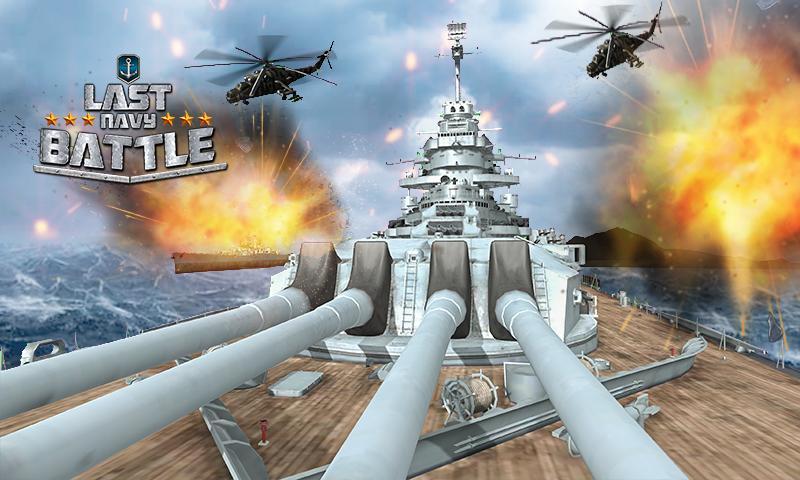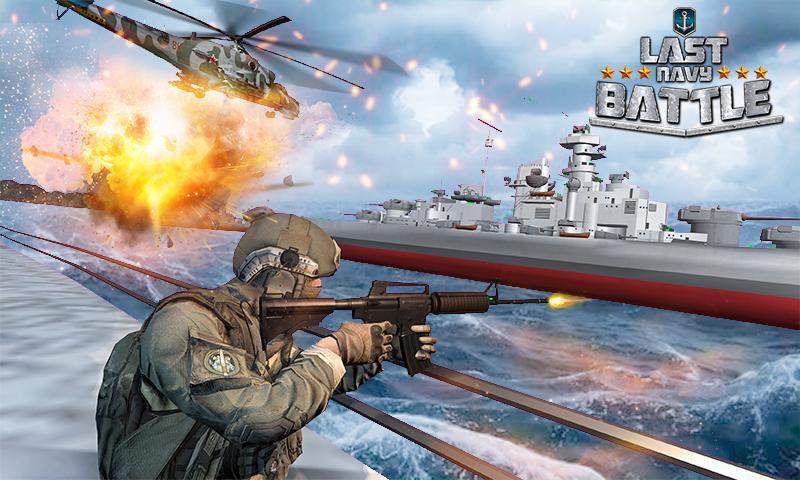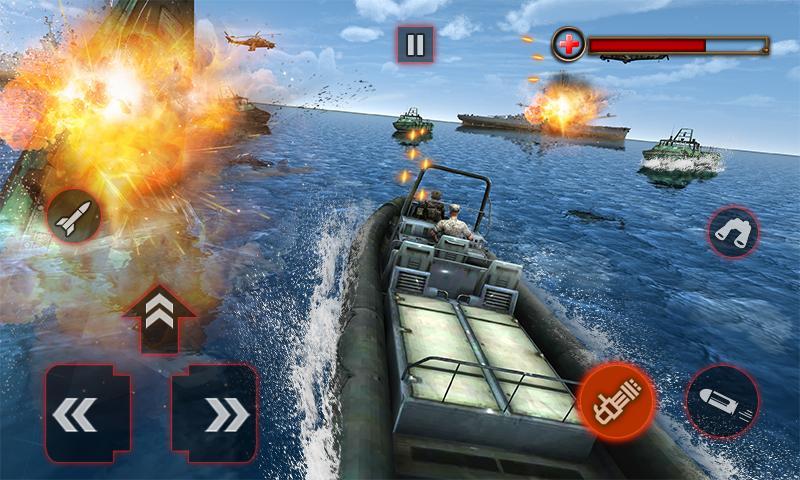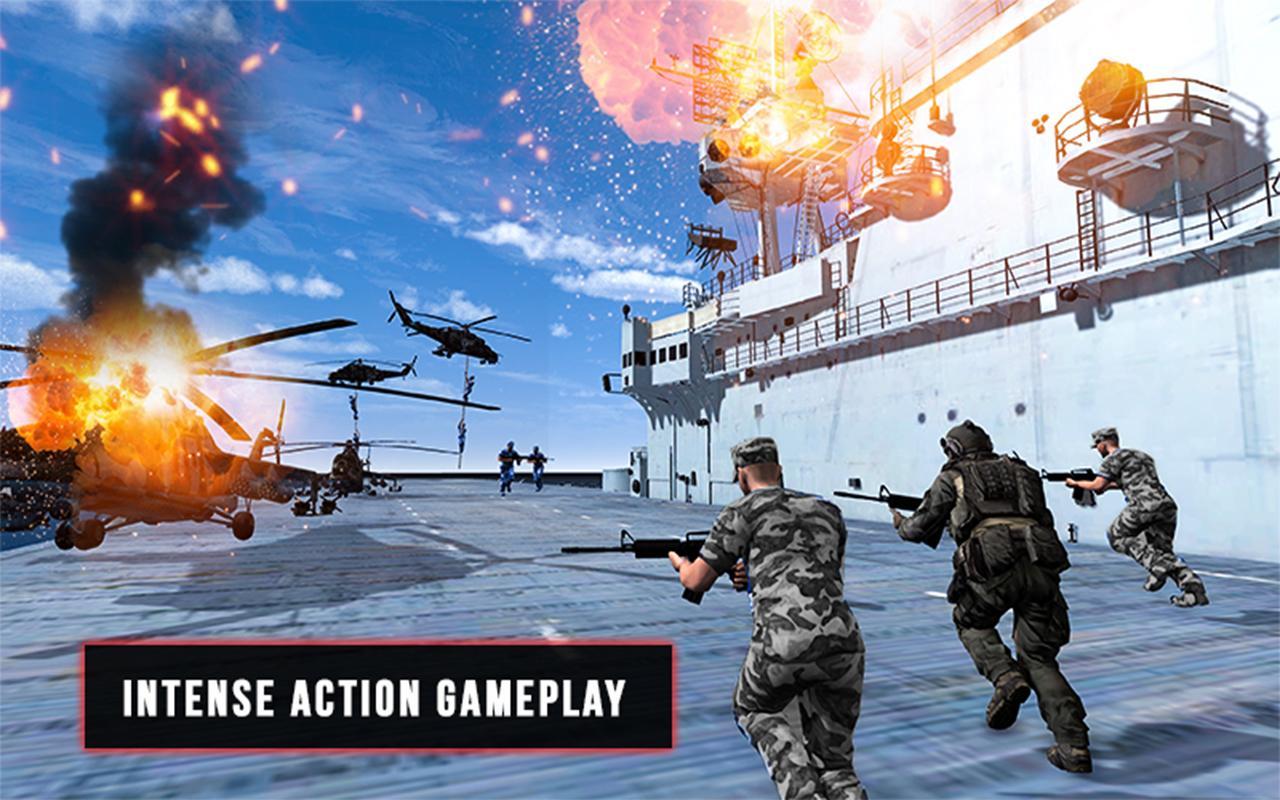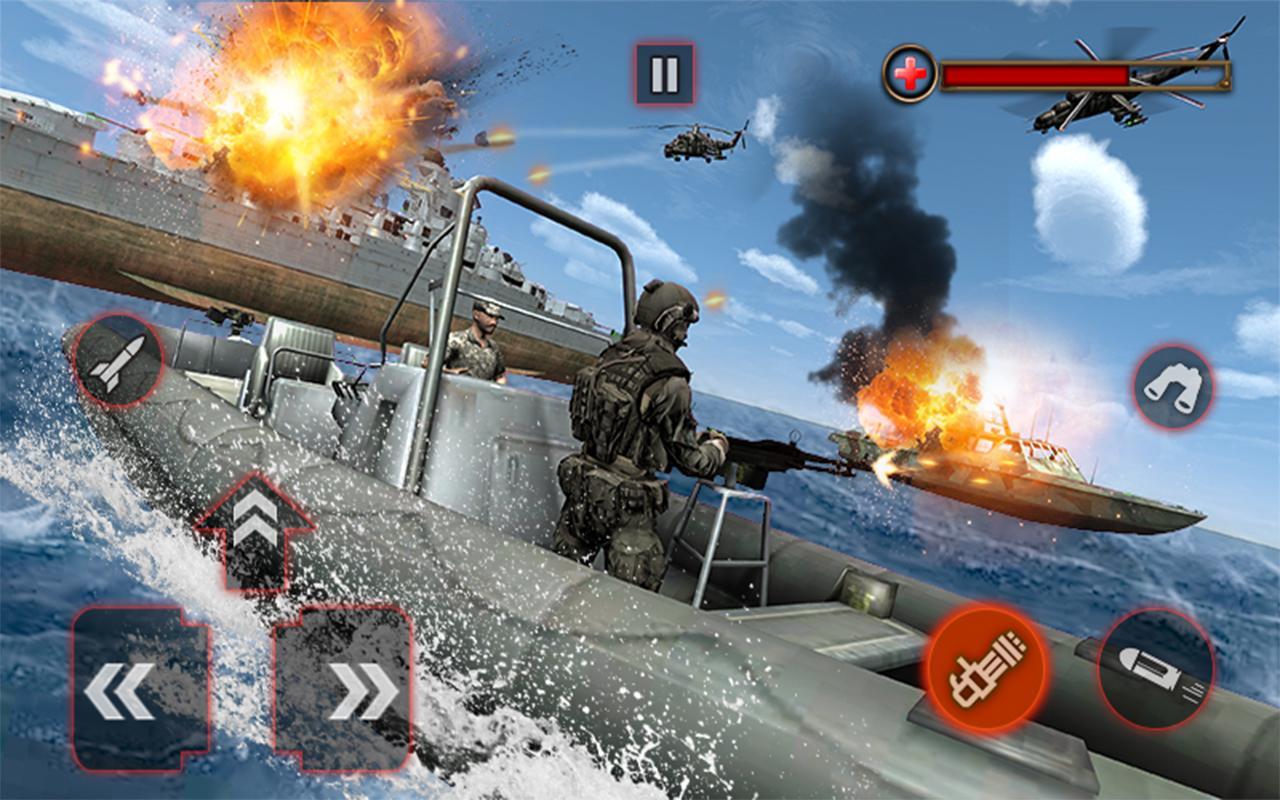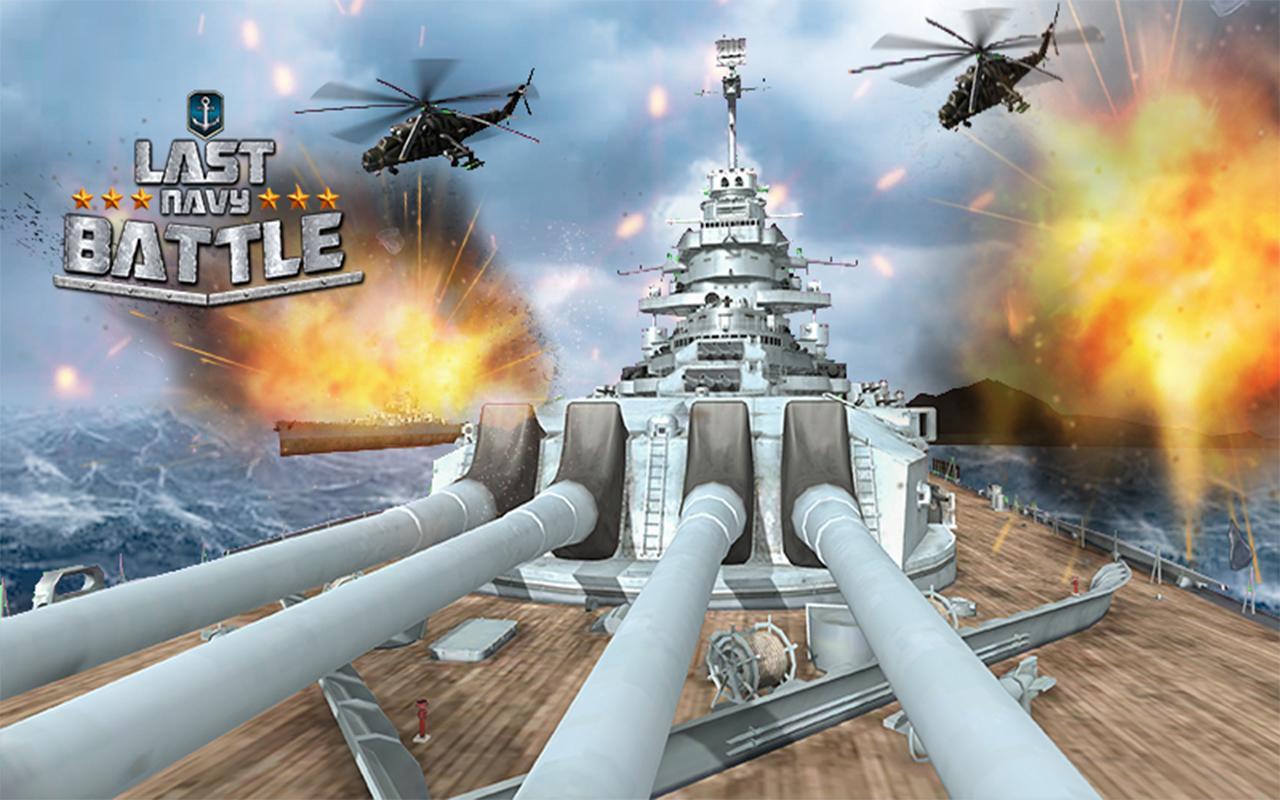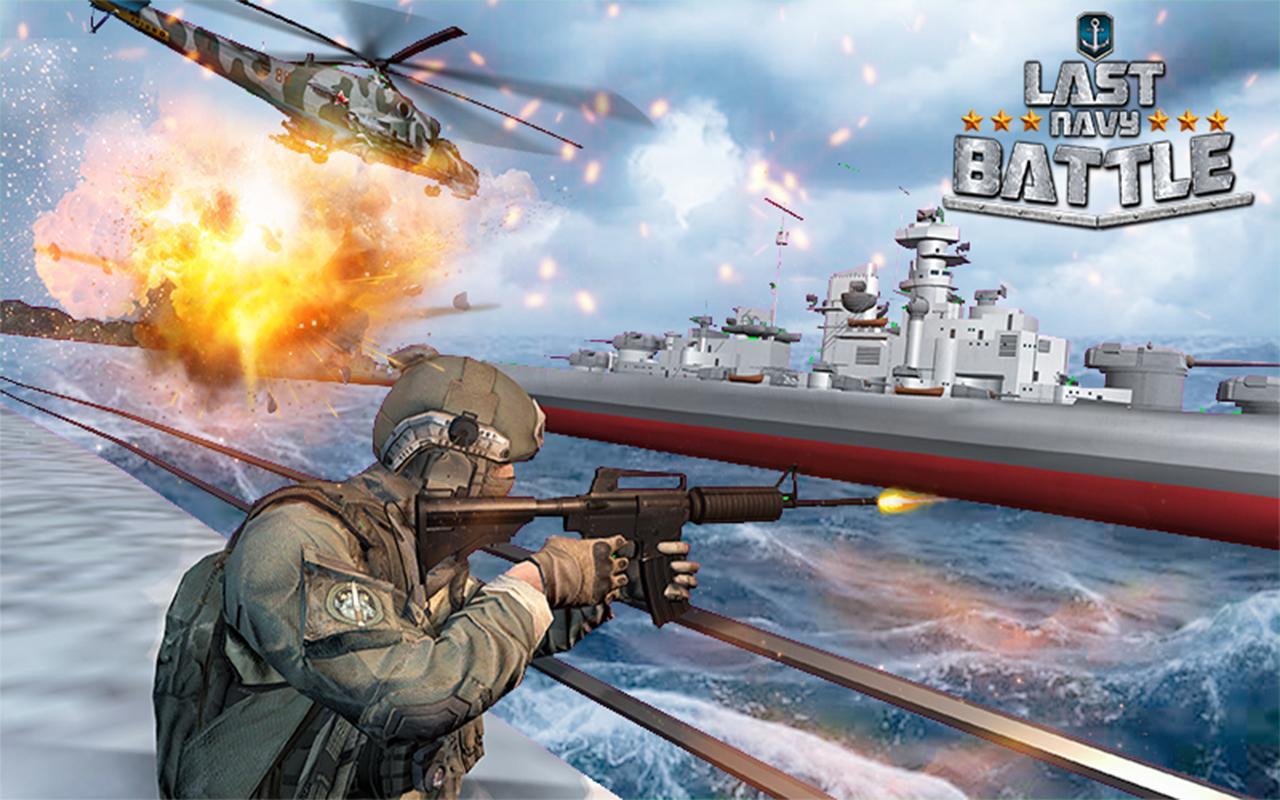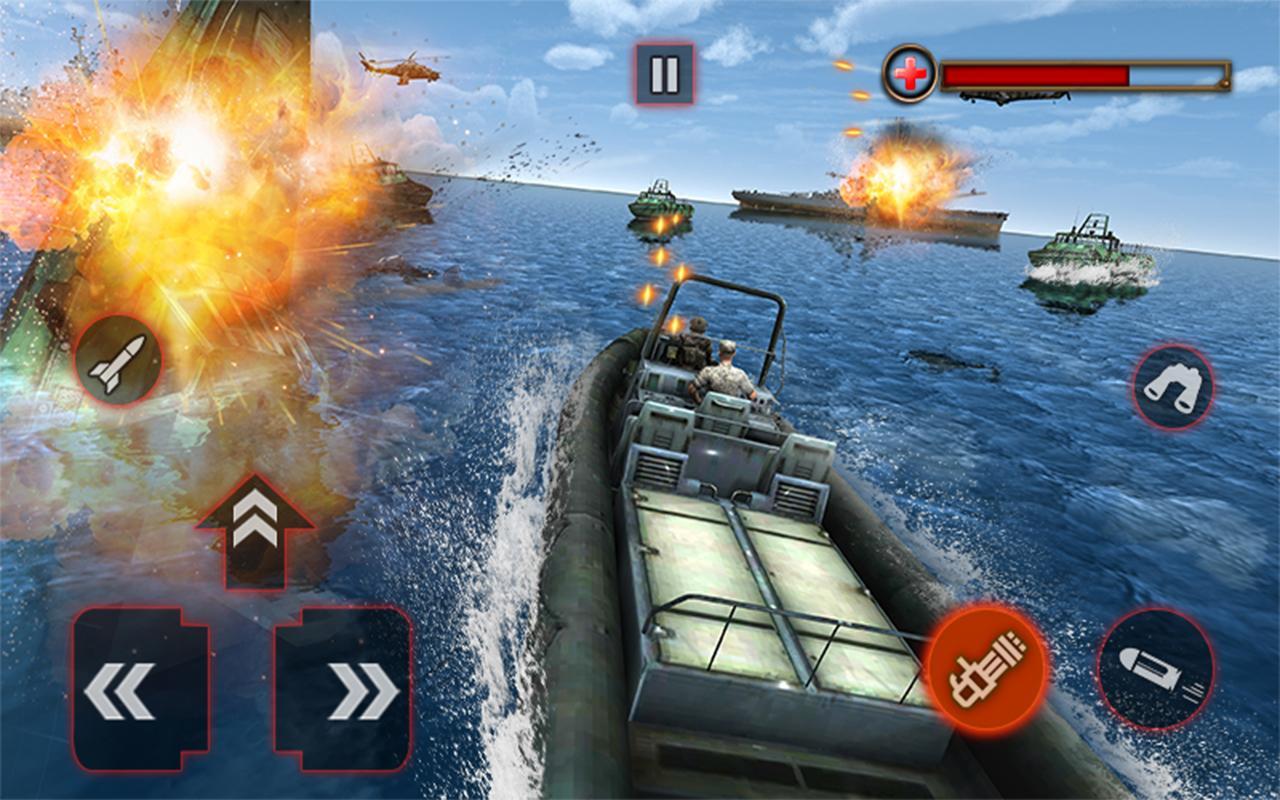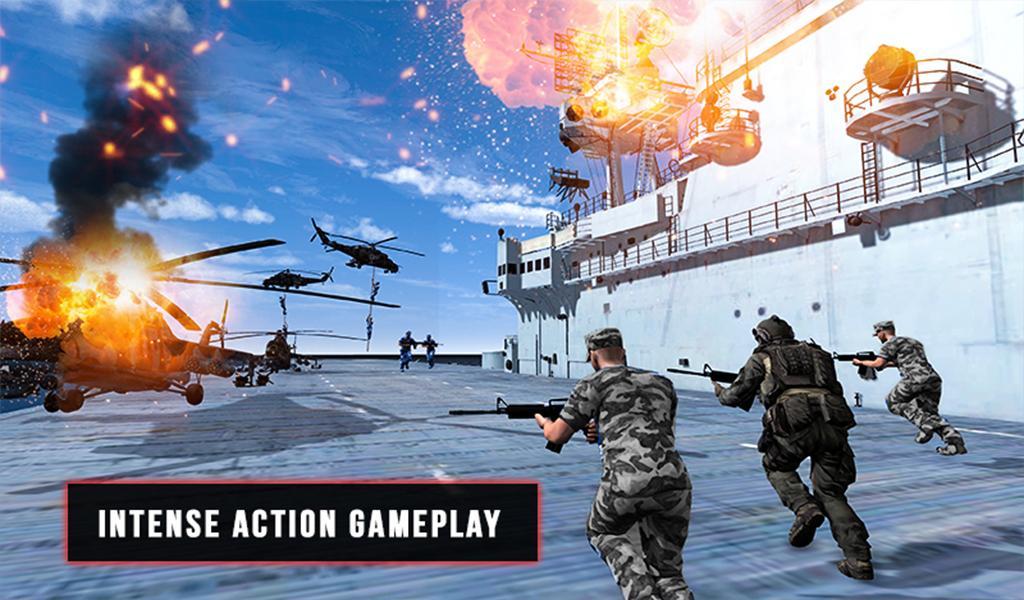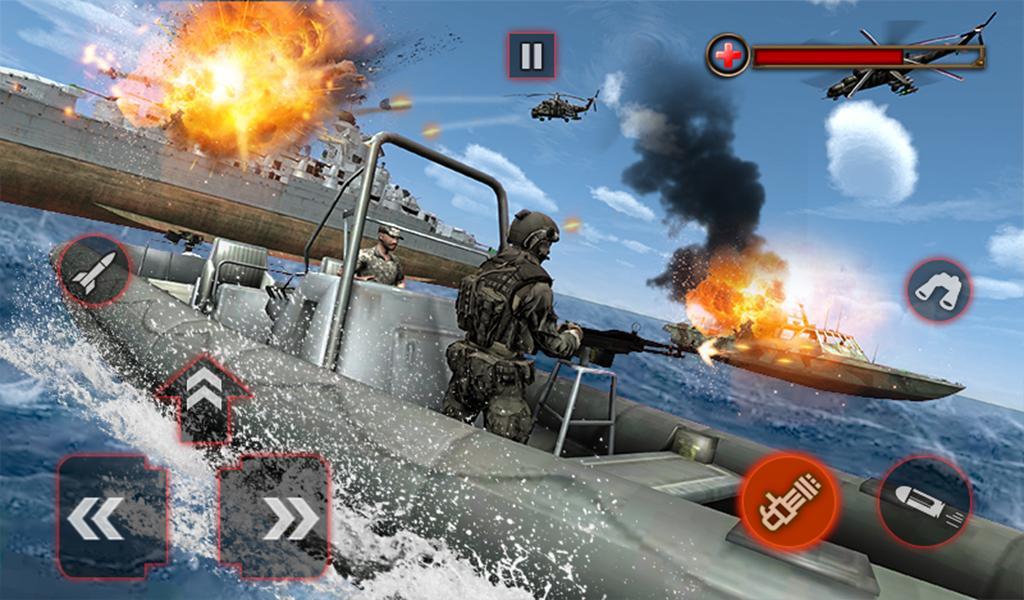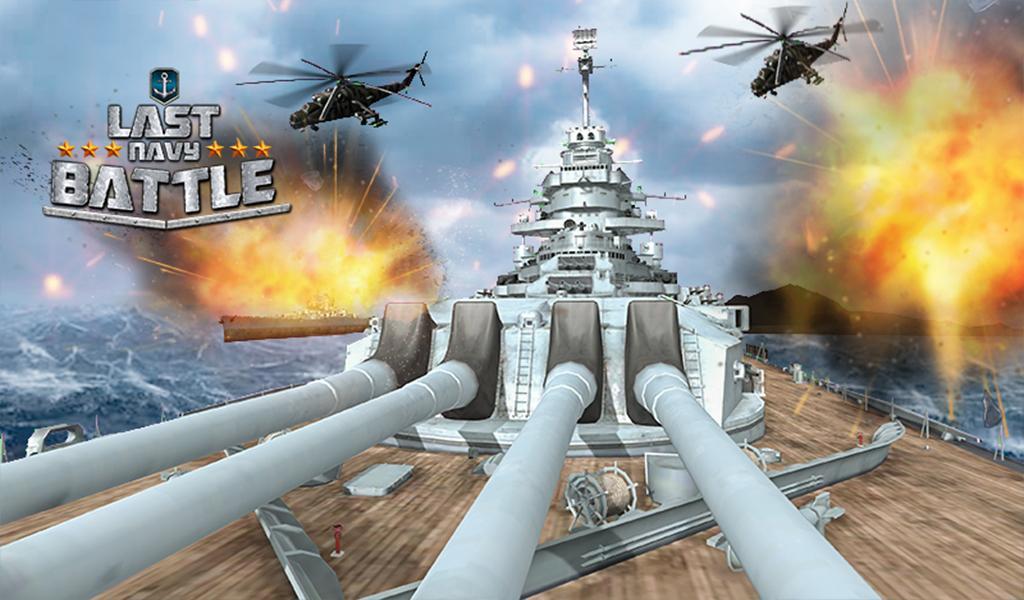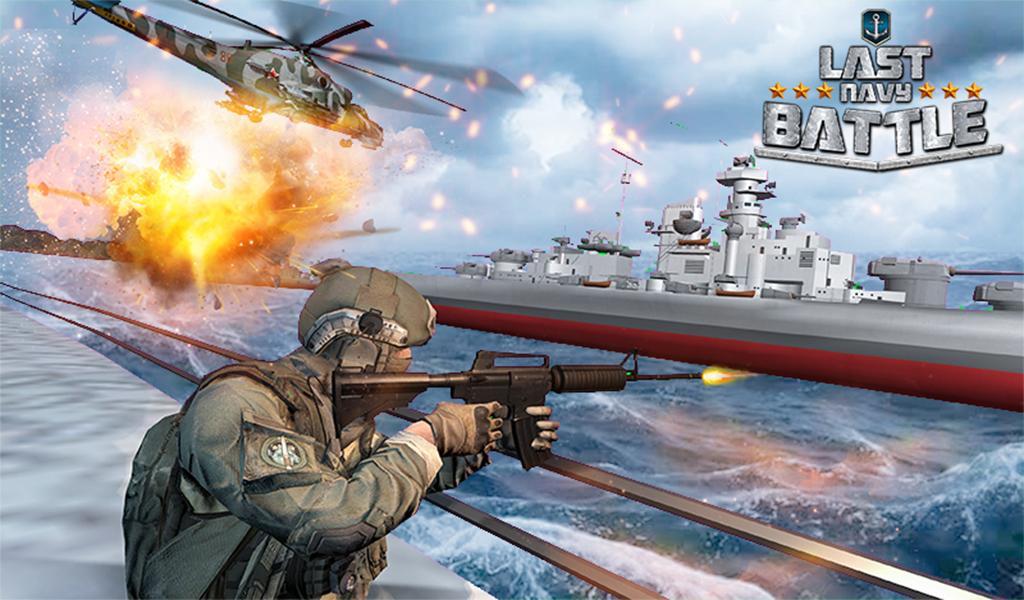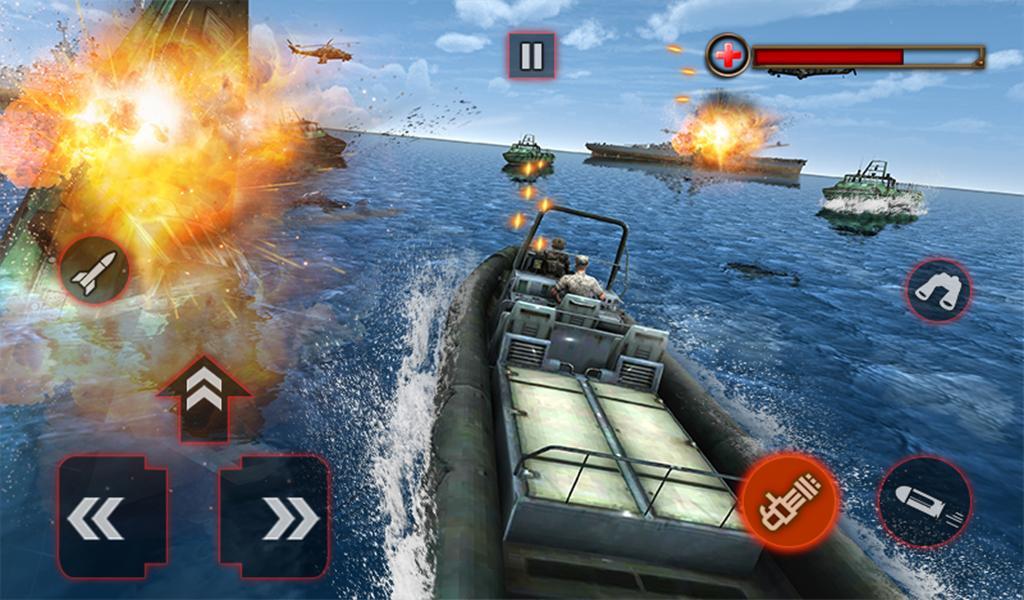 Description of World War Naval Warfare Navy Battle 3D
Download World War Naval Warfare Ocean Battle 3D and play fast pace naval battle shooting & survival game.

Join United States Navy SEALs who are trained to battle on Sea, Air and Land. Lead the marine navy unity and take out enemies scouts and raiders in thi naval fleet shooting game.

After World War II many countries agreed on protecting world peace. The enemy naval fleet ship are seen approaching your aircraft carrier through satellite. Use naval battle strategies to counter the enemies fleet and win the siege. Play role of army commando and lead marine navy unit and take down enemy naval battle ships. Sail navy ship and use Gatling gun to destroy enemy small ships. Reach on aircraft career deck and shoot down enemies landing your modern warship from helicopter gunship. Use modern day weapons to take out troops in pacific battle. Play as army commando if you love World War II games then you will enjoy playing this World War Naval Warfare Ocean Battle 3D for sure.

Destroy enemy naval fleet take out troops, raiders and scouts, lead marine navy unit team and fight the enemy naval force. Done playing all ww2 game where you use classic ww2 weapons, now get in war-zone of modern time. Use automatic rifles and machine guns to take out foe cruisers and destroyer boat in pacific ocean. Welcome to World War Naval Warfare Ocean Battle 3D newest action packed shooting & survival game. Fight elite troops use your Navy SEALs training to fight this naval war special ops missions.

Features:
Drive naval modern warship to destroy opponent fleet destroyer boat
Use modern fire arms to battle enemy troops on aircraft carrier
Intense shooting & survival game like world war 2 games
Smooth controls to play role of army commando serving USA forces
Fight with courage use special ops training to take out opponent troops navy ship
Play the best navy gunship ww2 game in your mobile and tablets for FREE

Save US army ship in this battle simulator ww2 game, become real life army commando in naval warfare. Defense territory use large caliber weapons to take out opponents paratrooper soldiers, gunship helicopter and naval fleets. Sail US army naval vessel and destroying your opponent's ship in world war ii game.
Additional Information
Current Version
1.1
Publish Date
2020-07-20
Available on

Requirements
Android 4.1+
Similar to World War Naval Warfare Navy Battle 3D