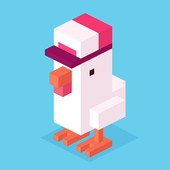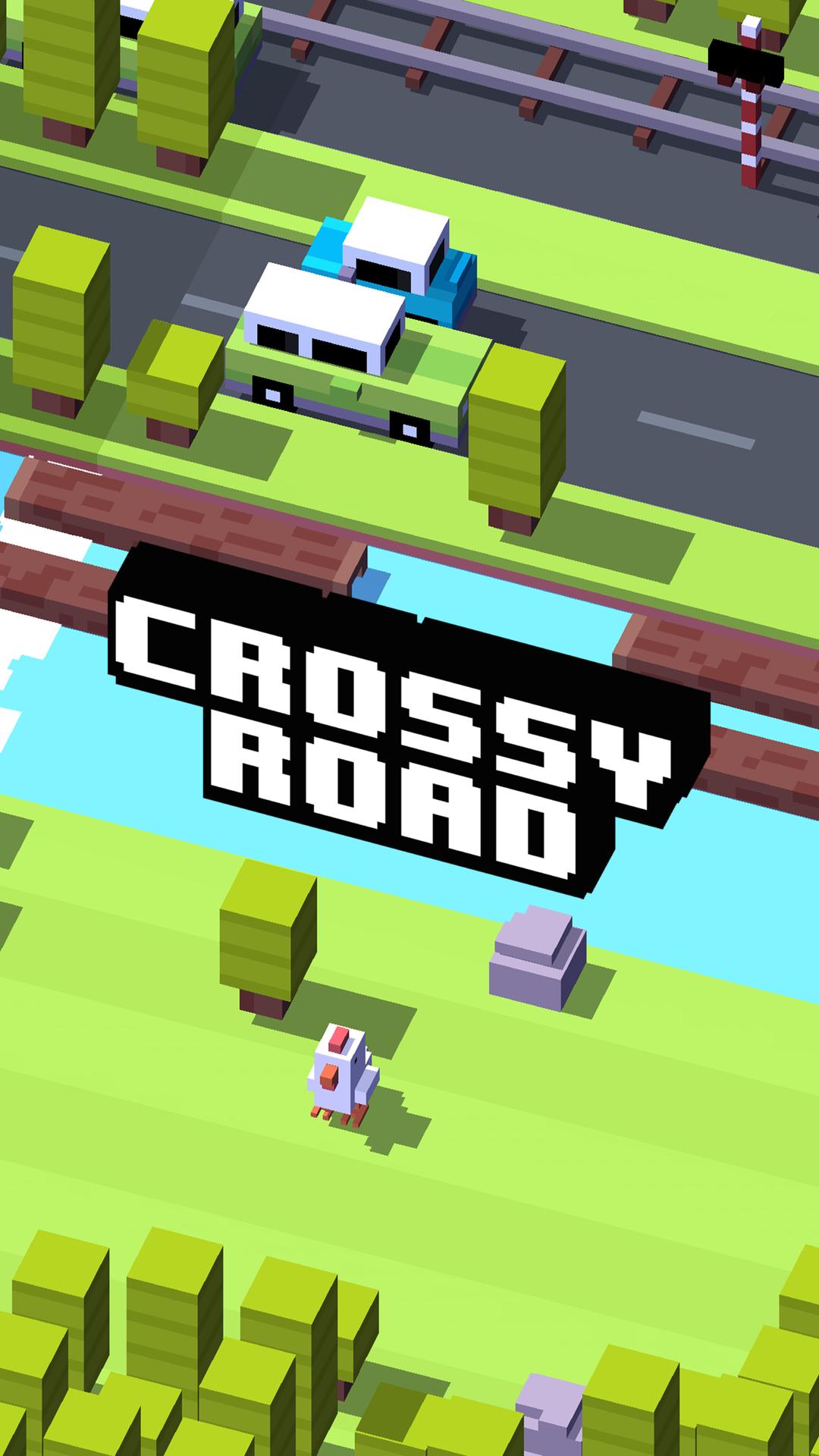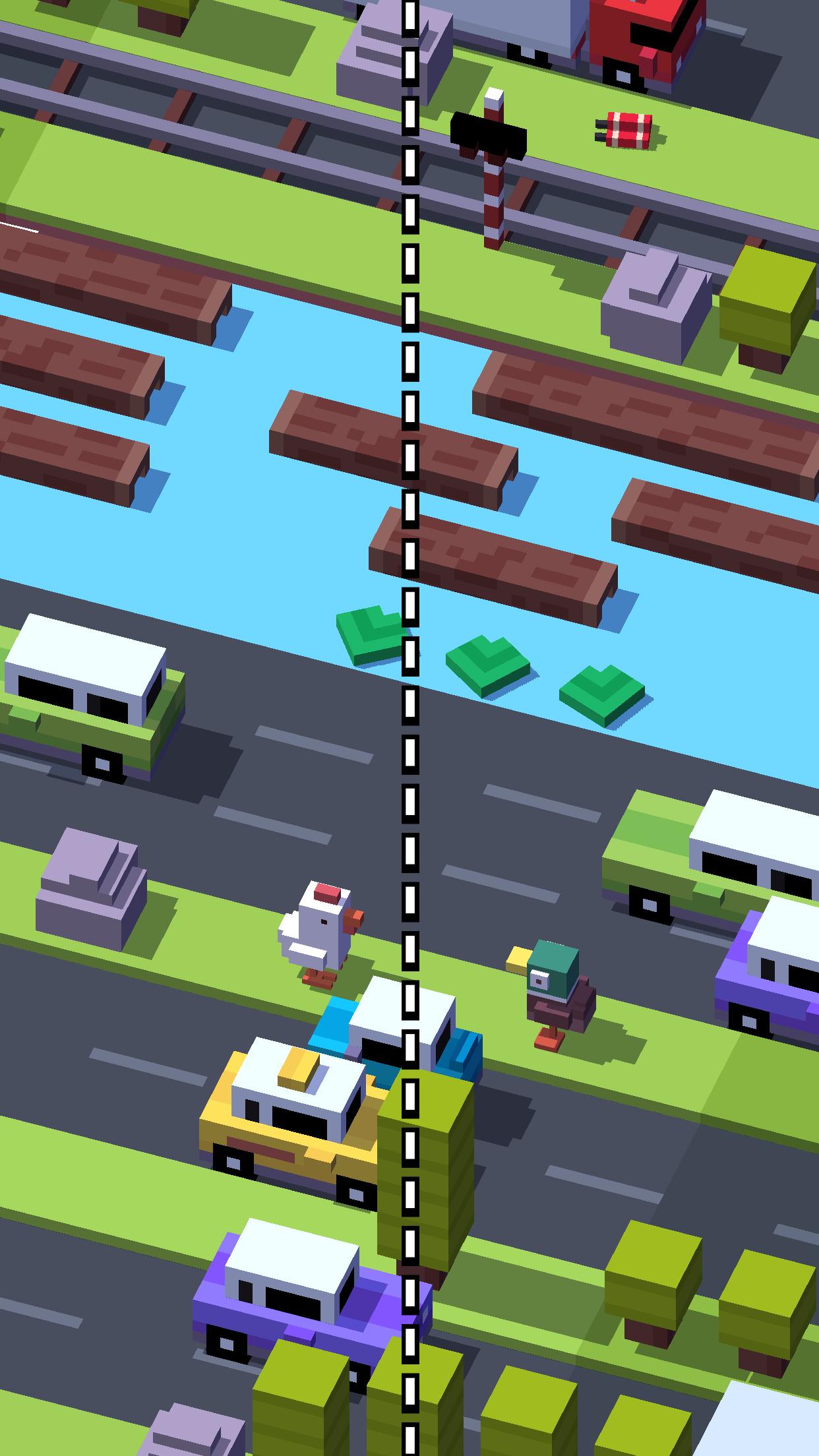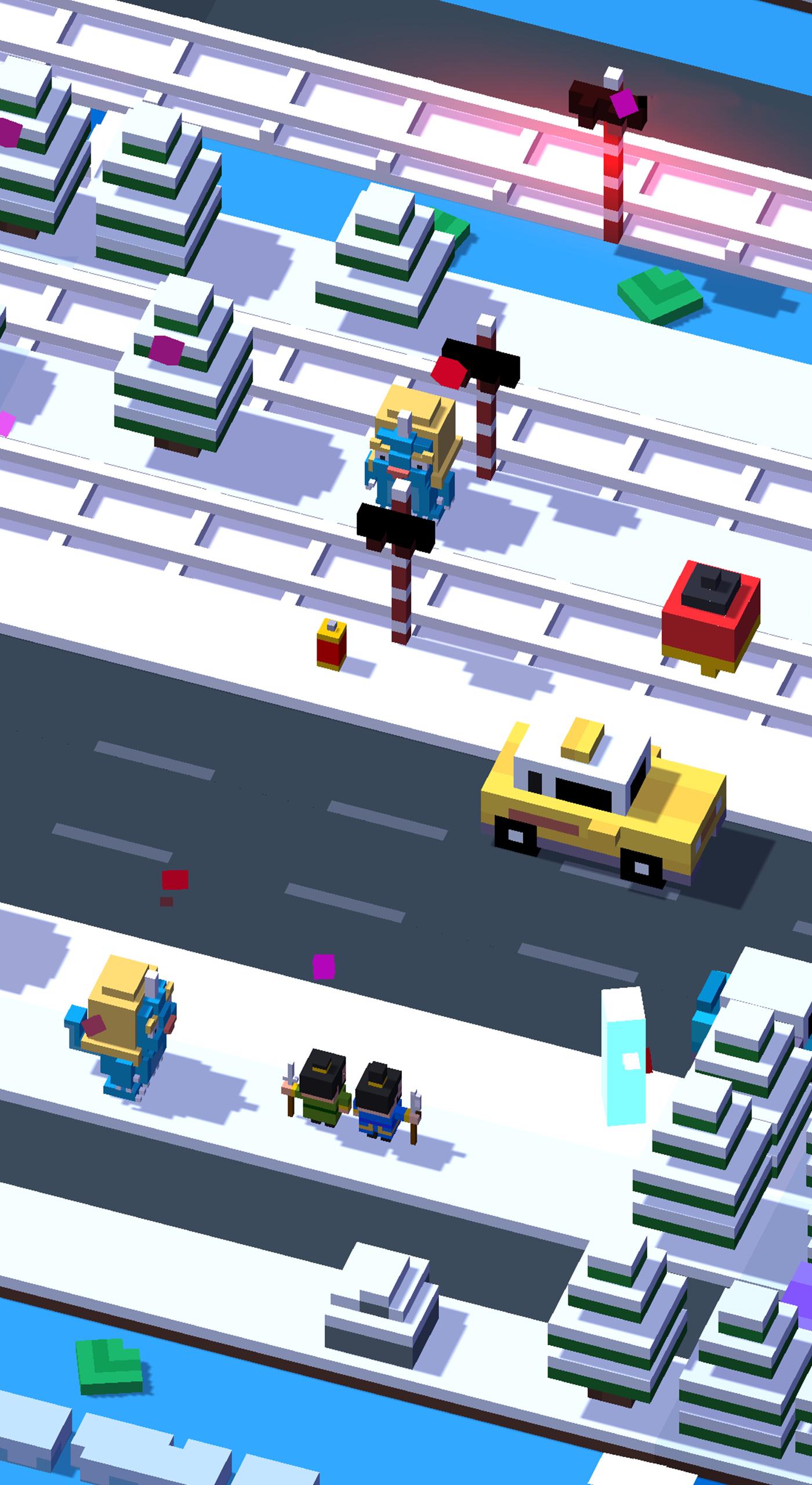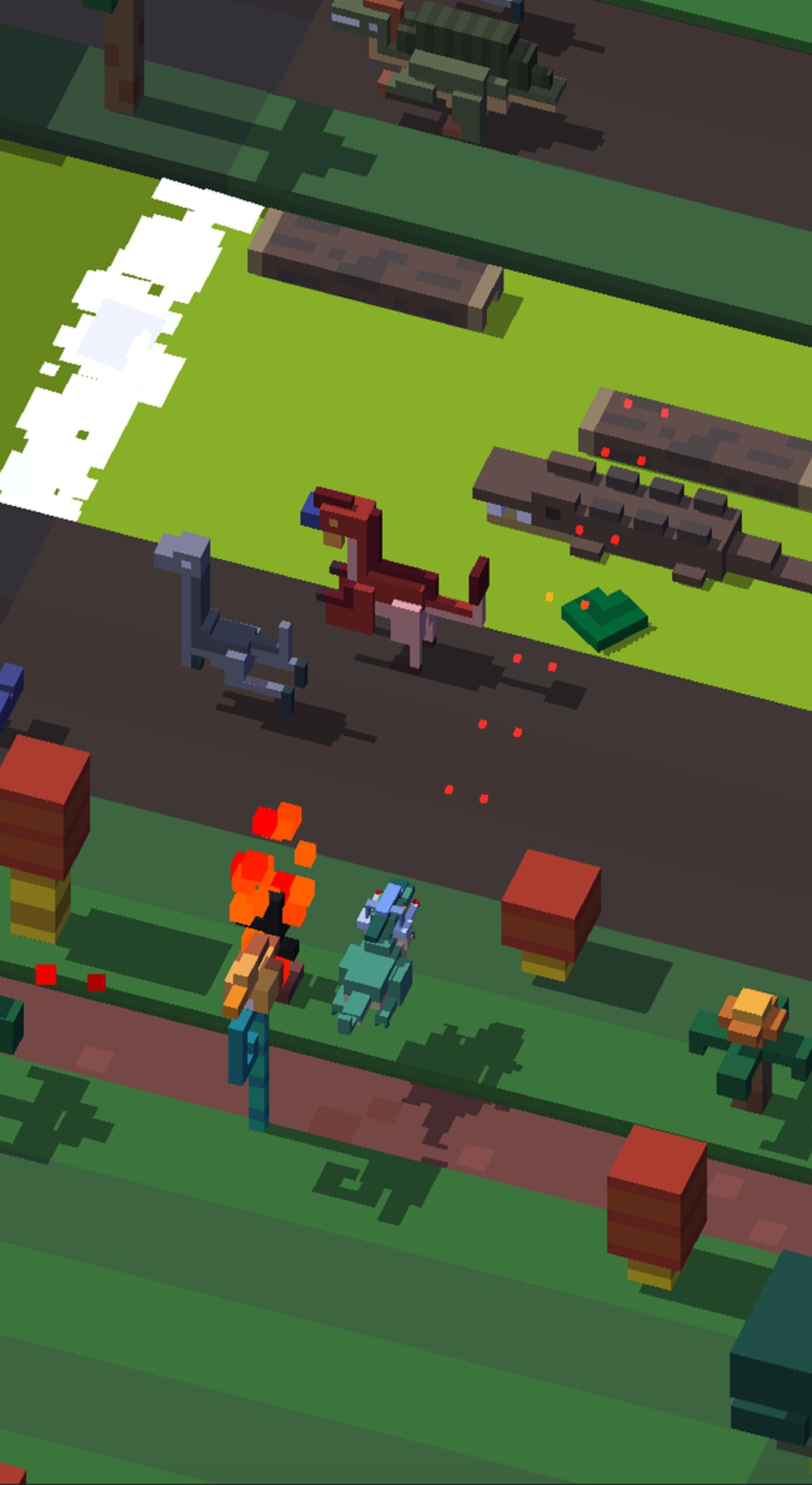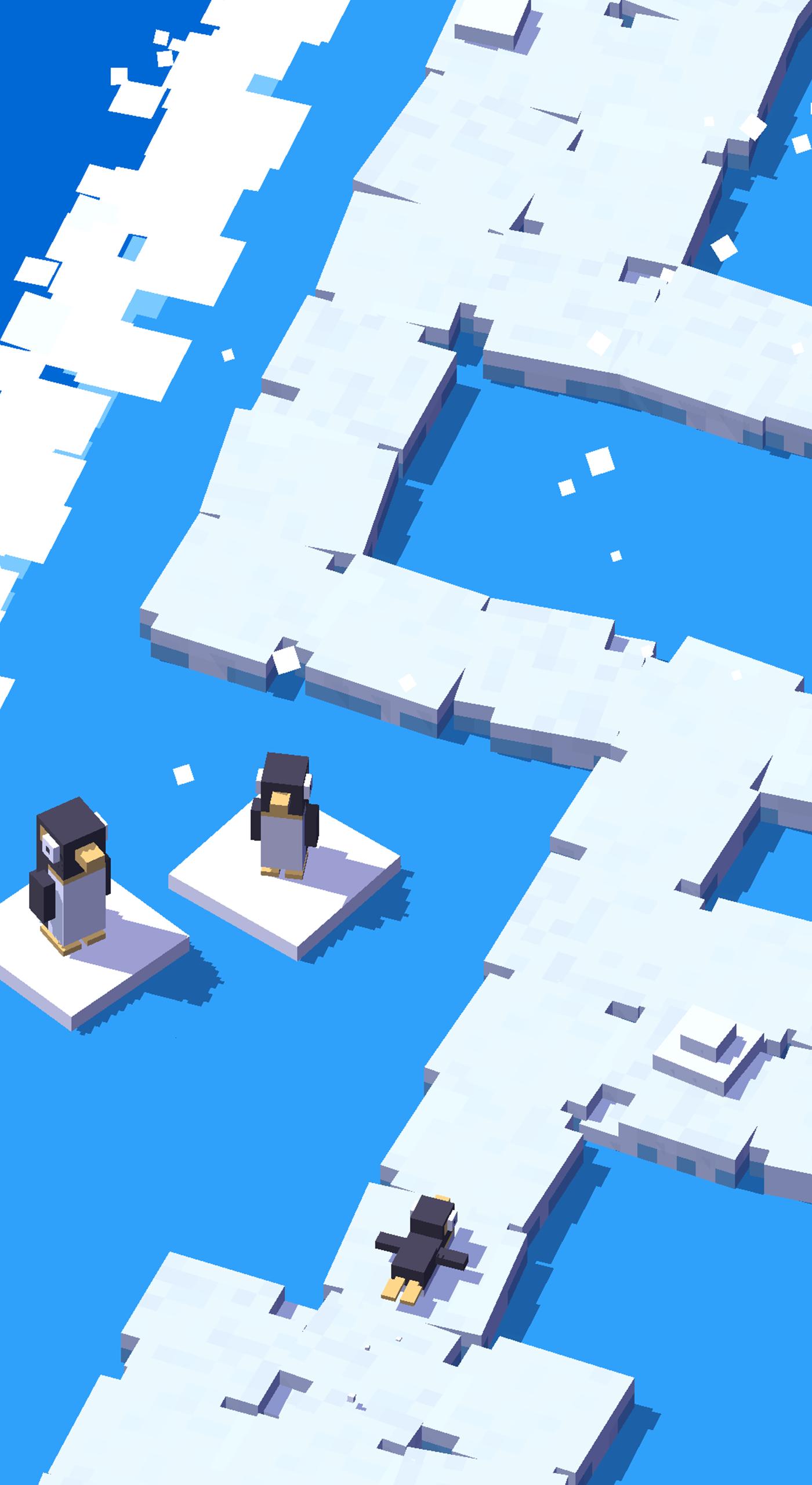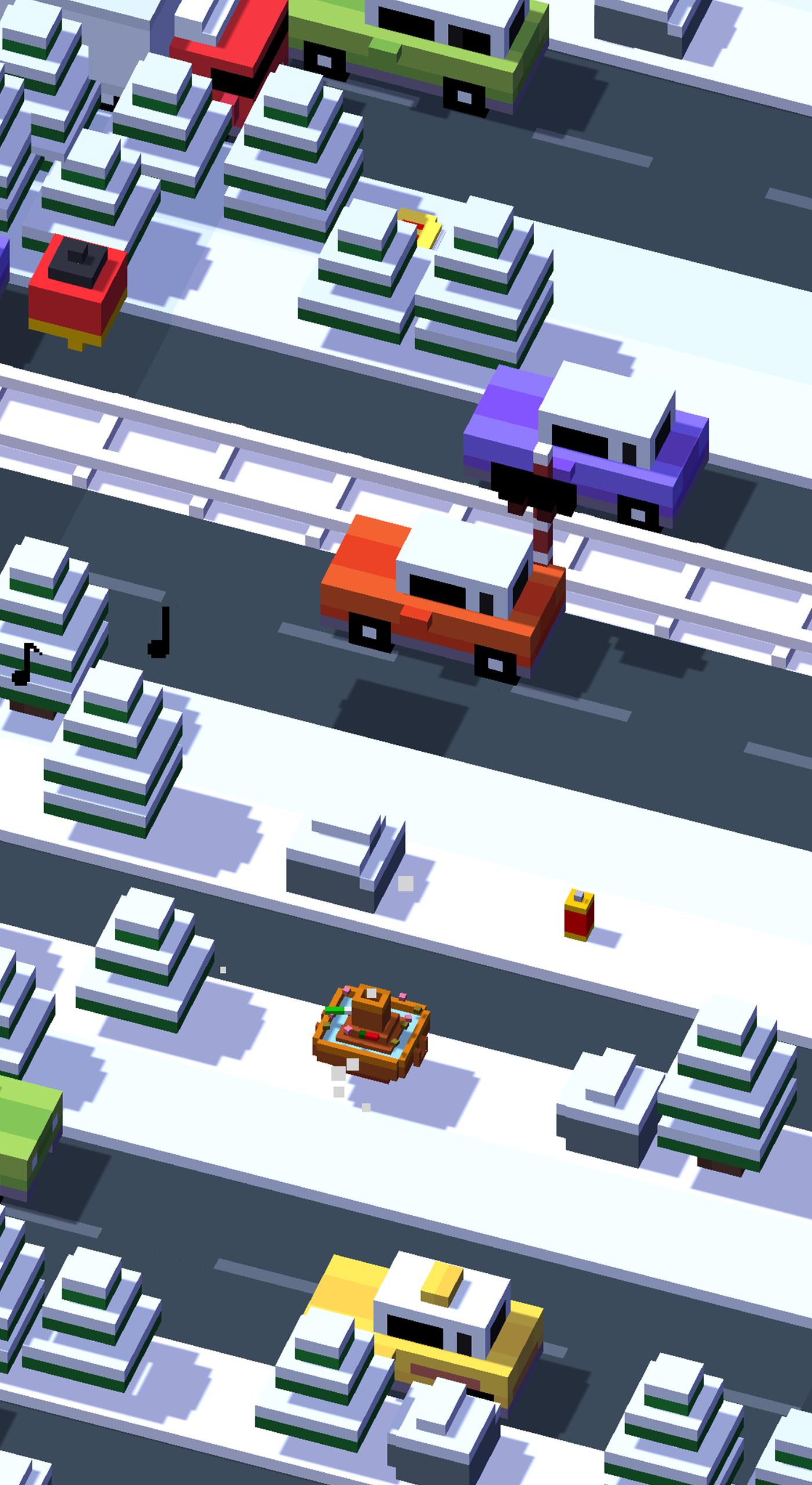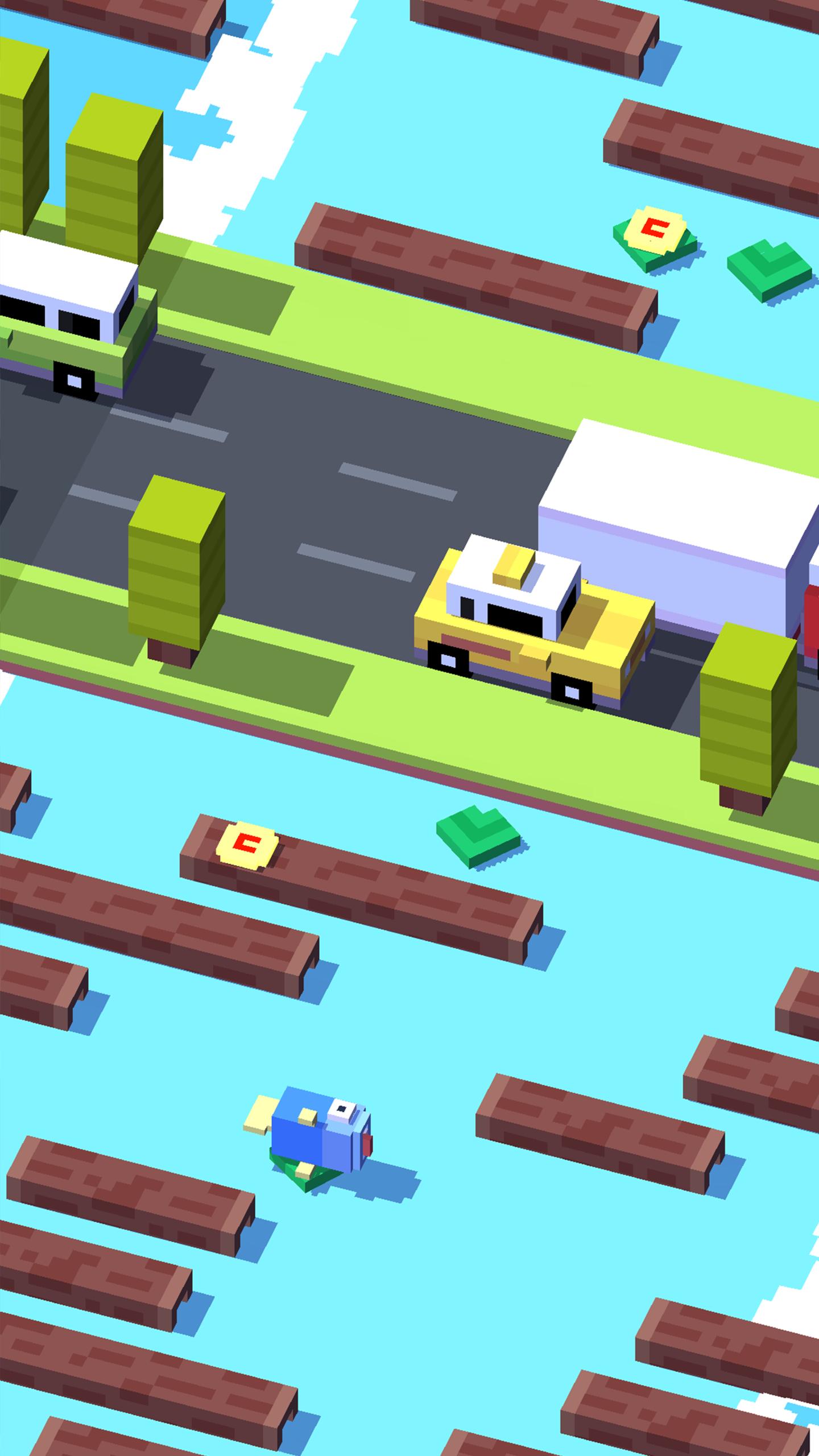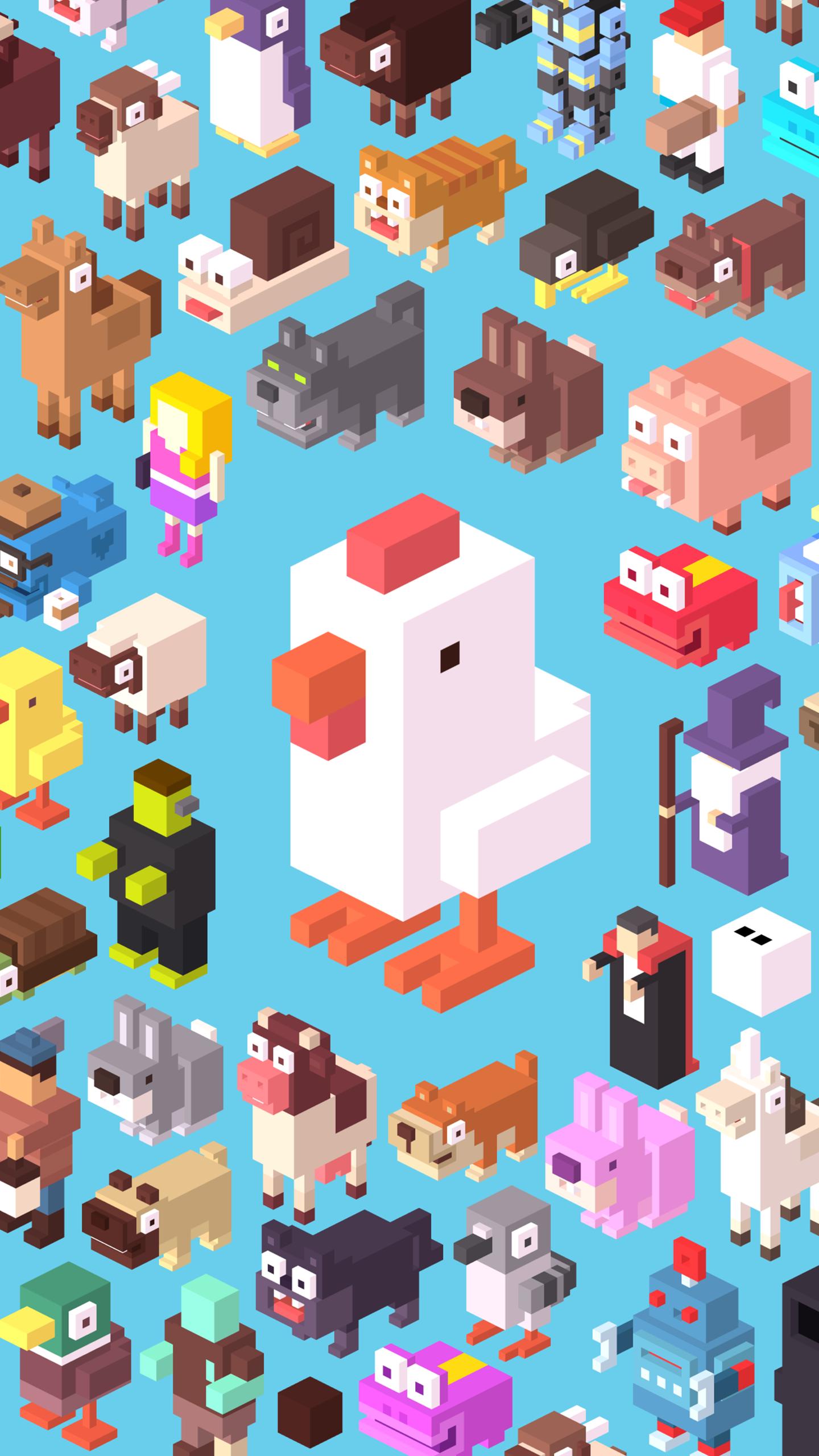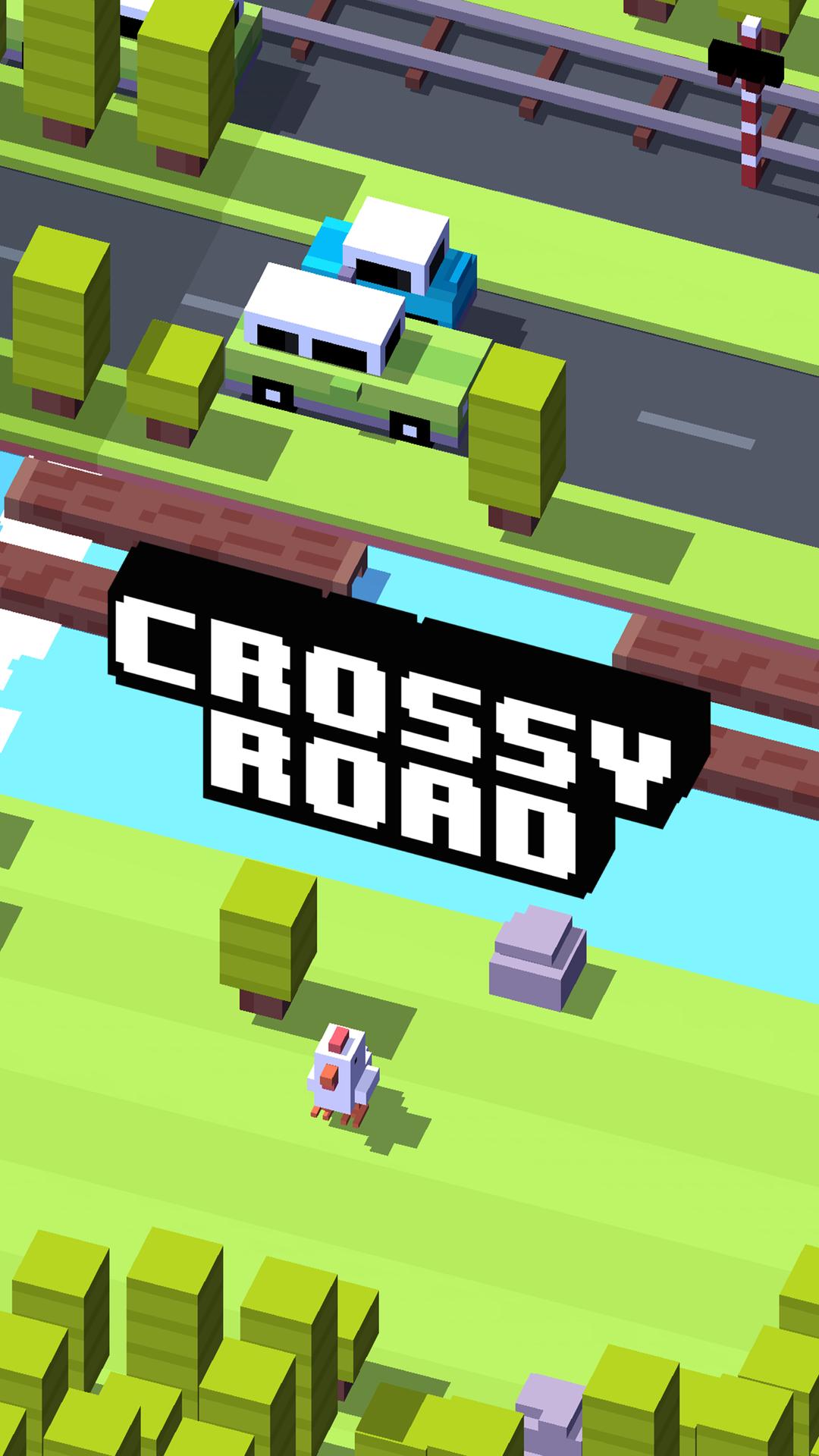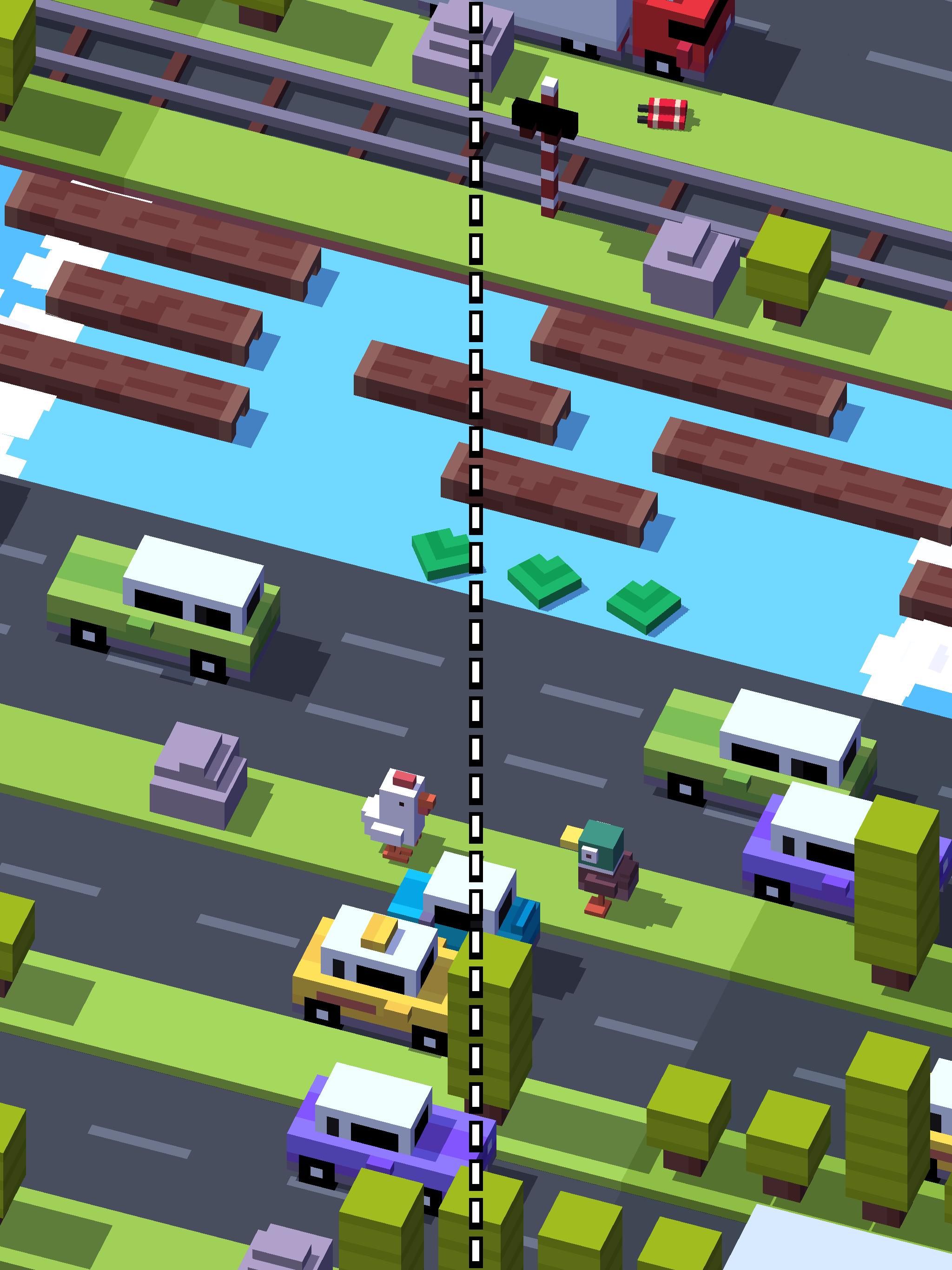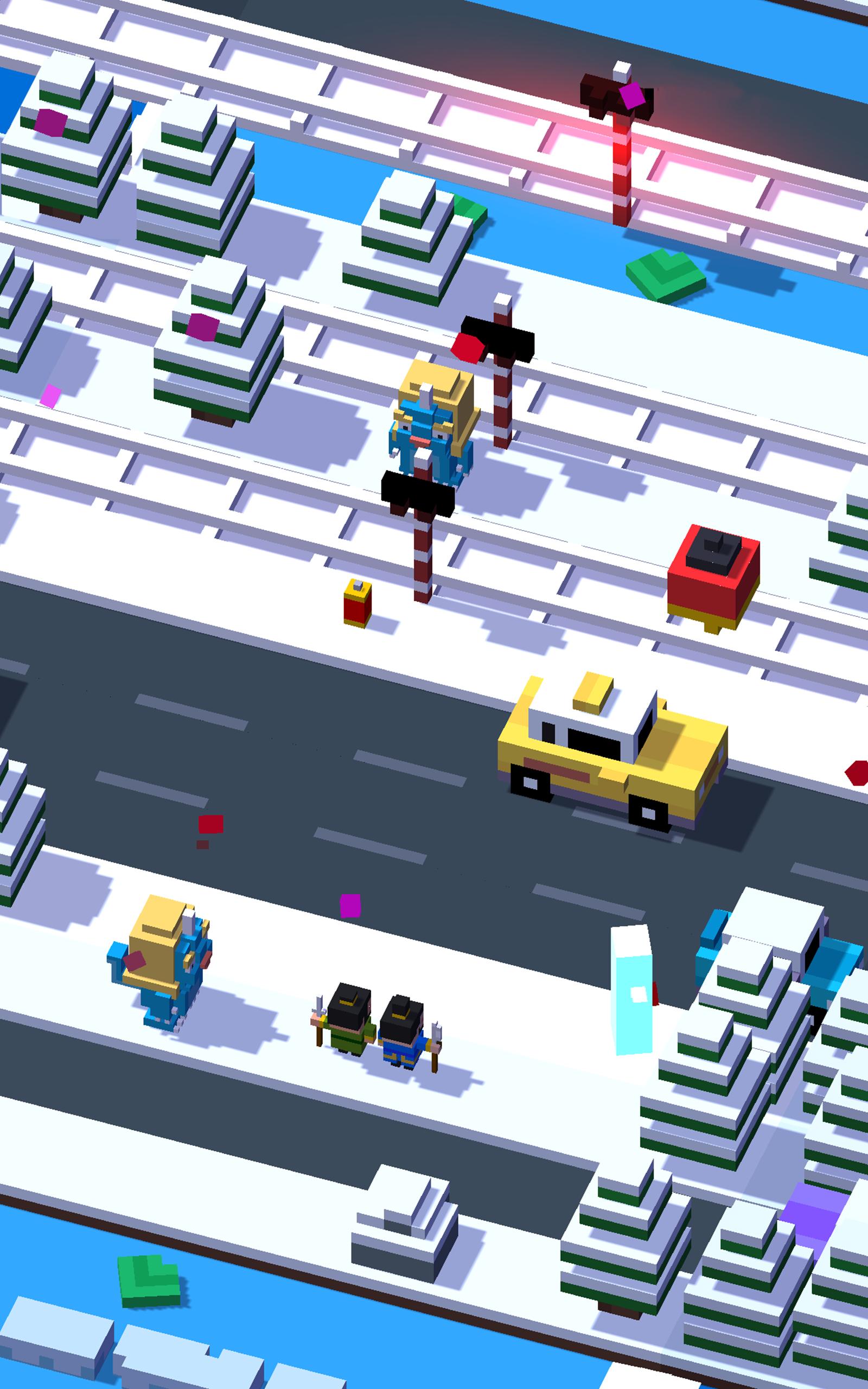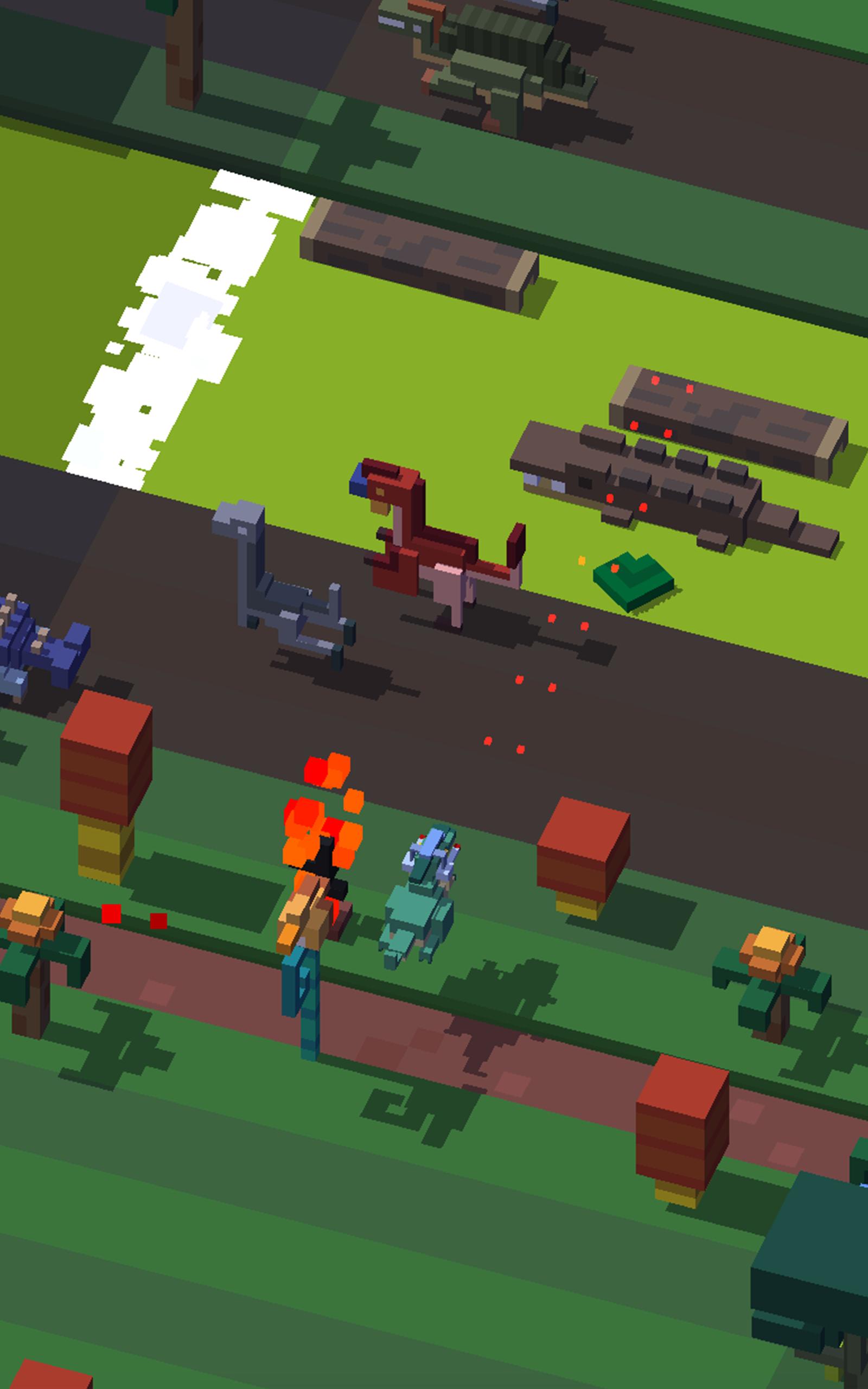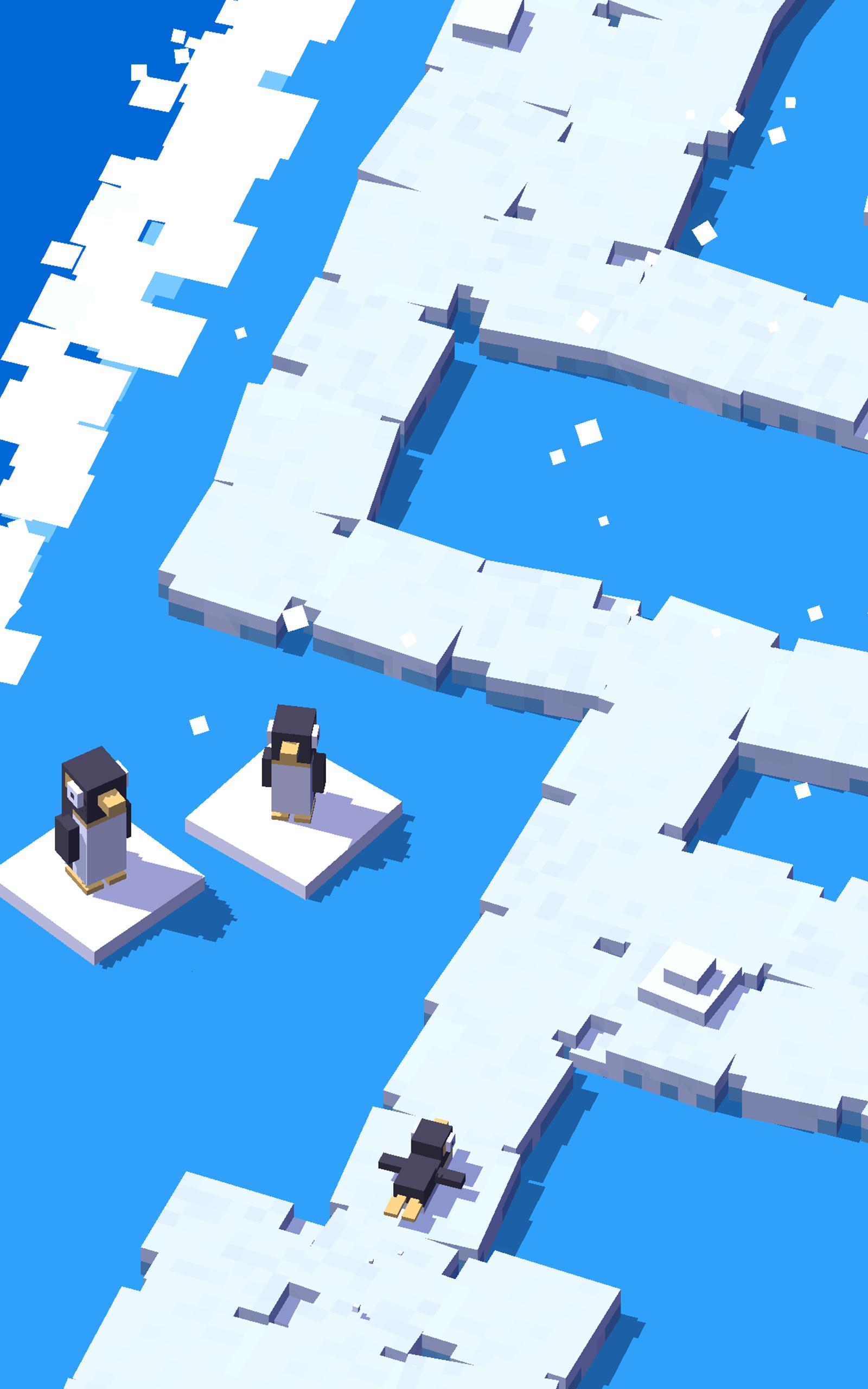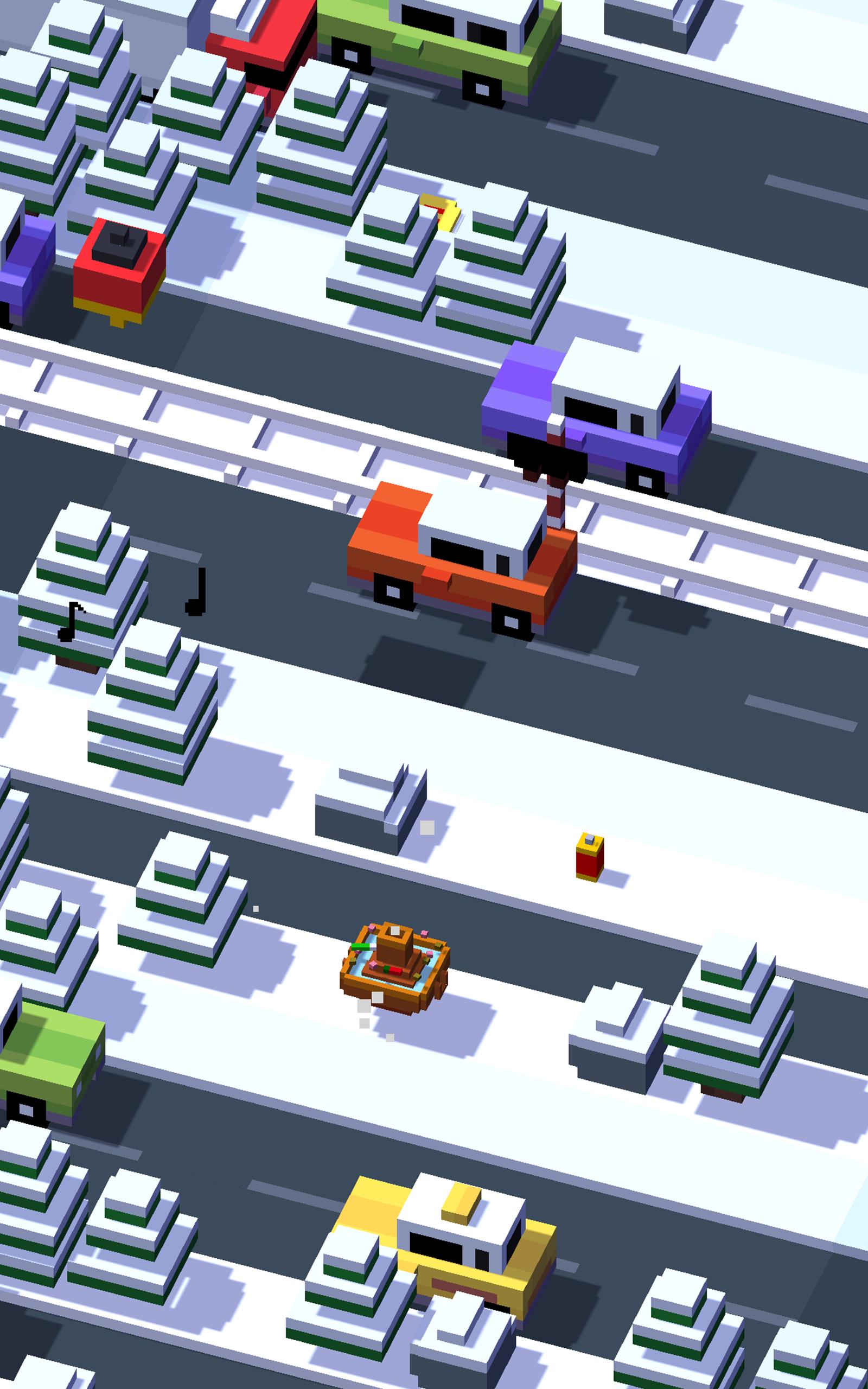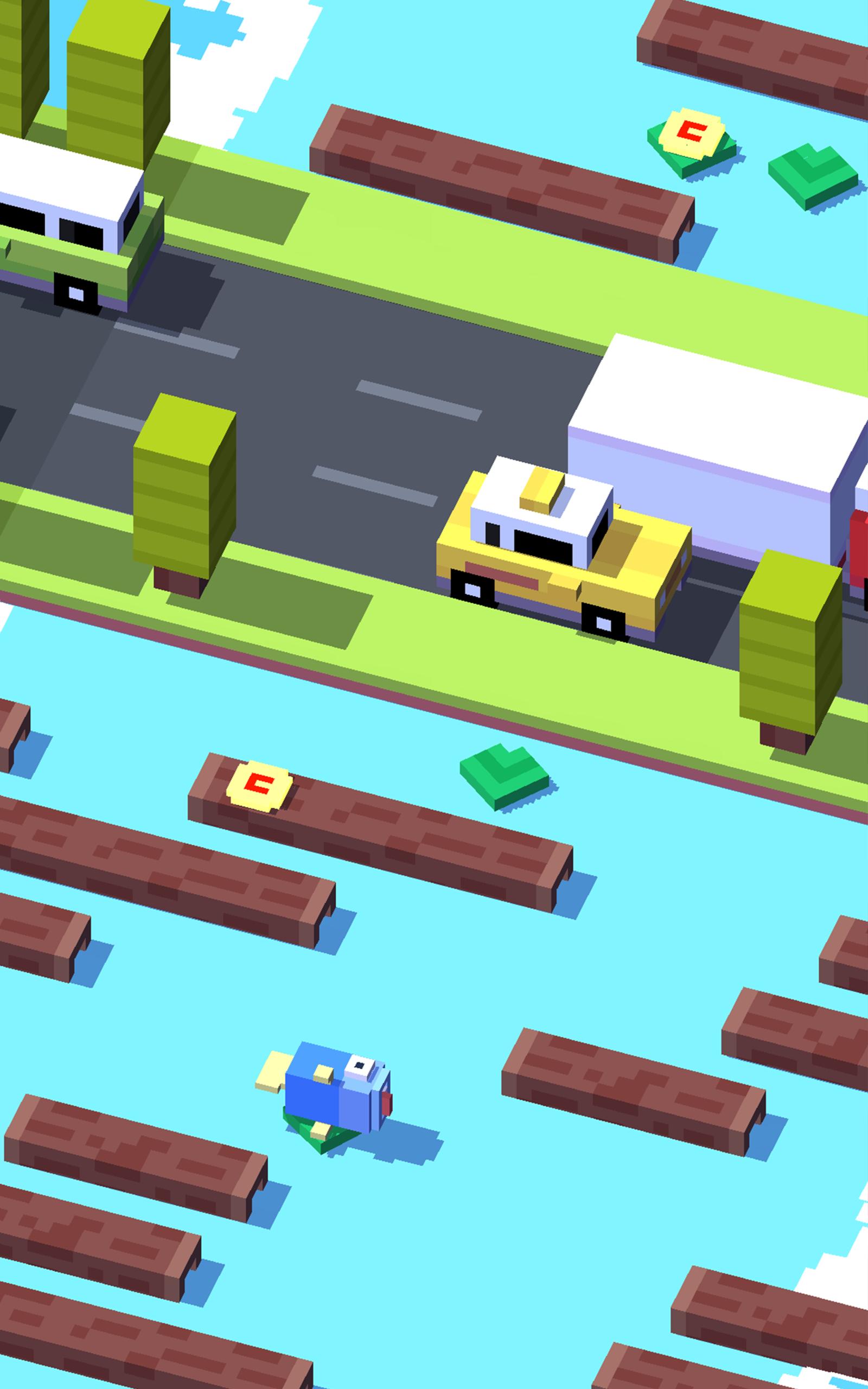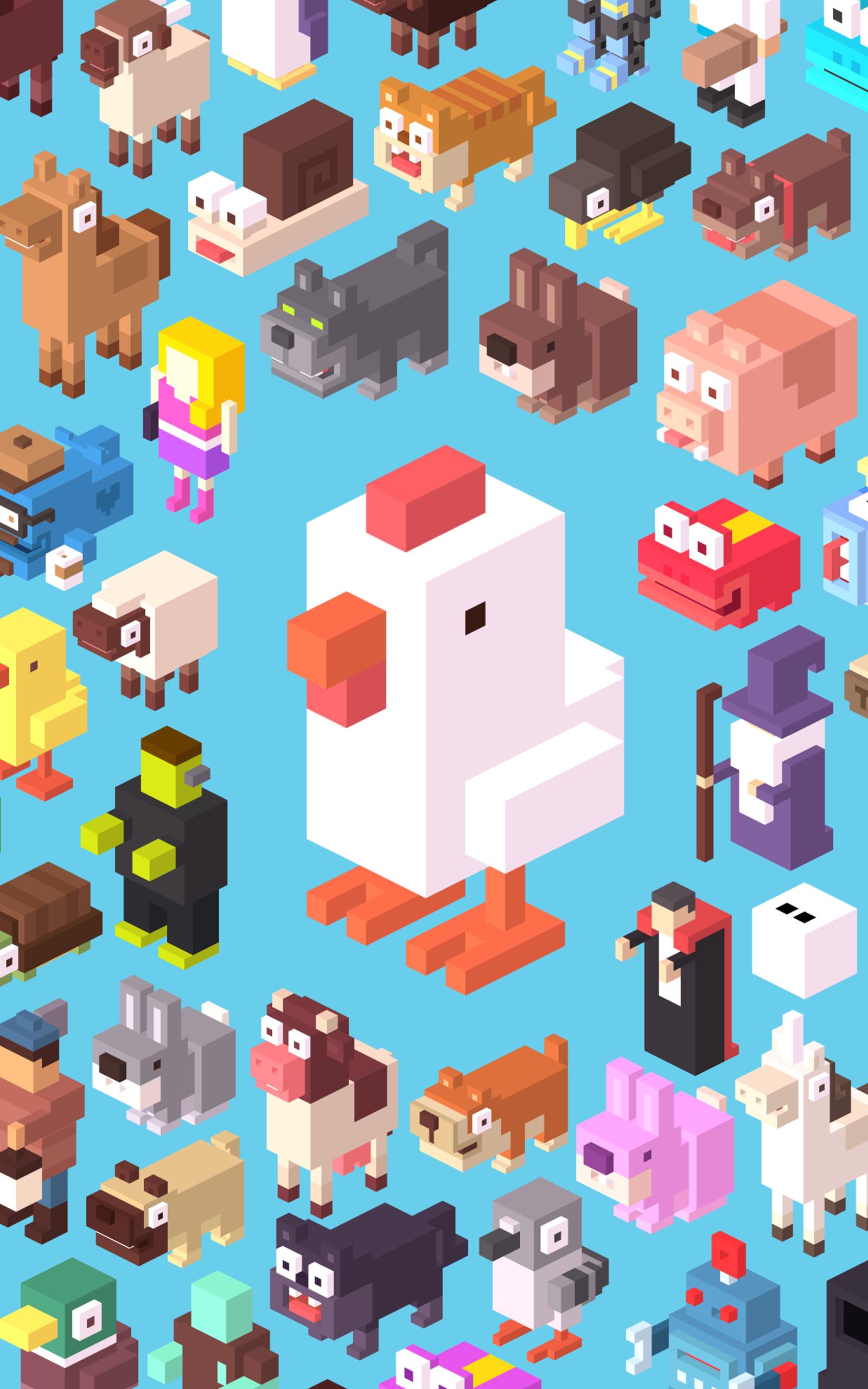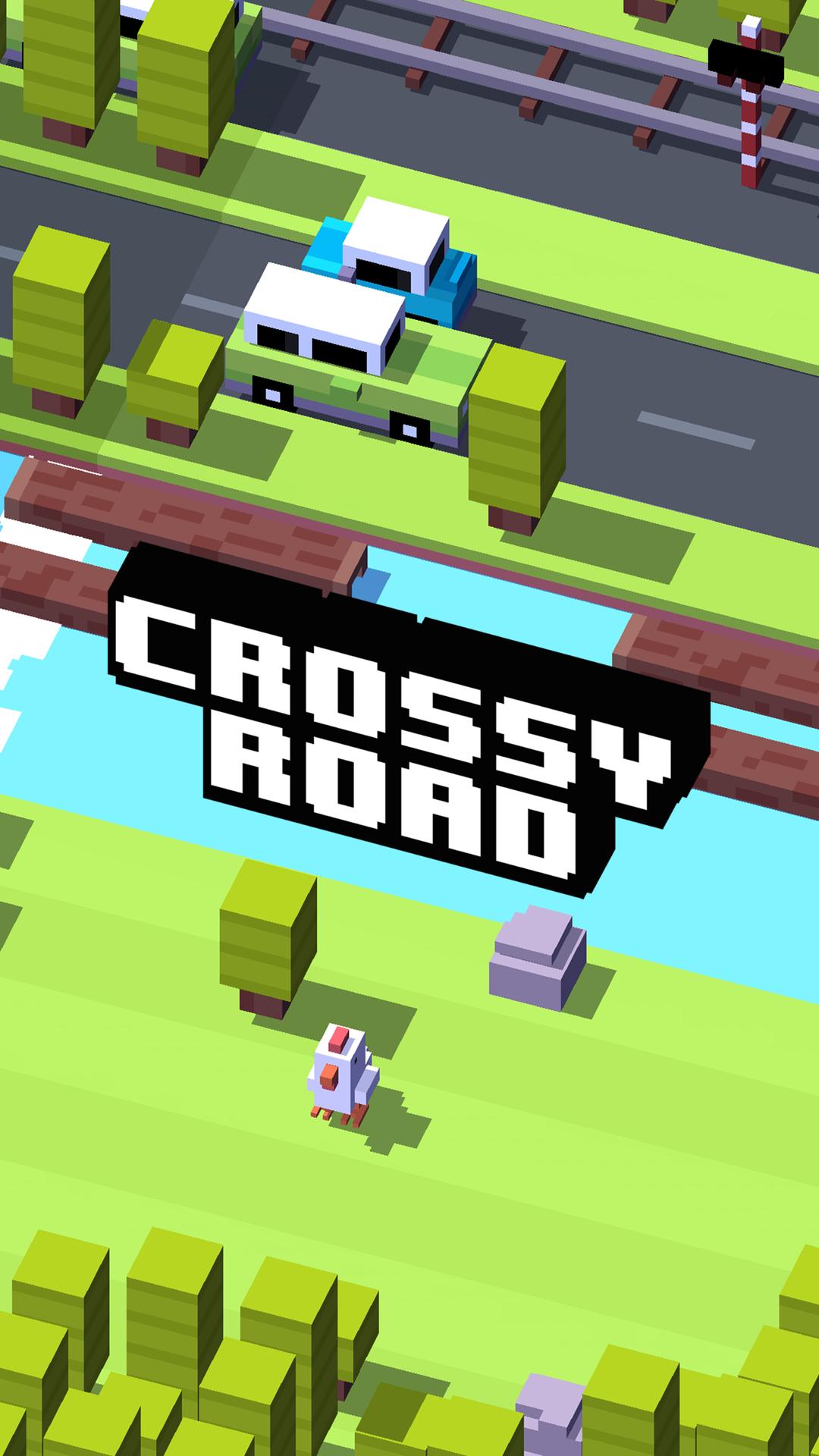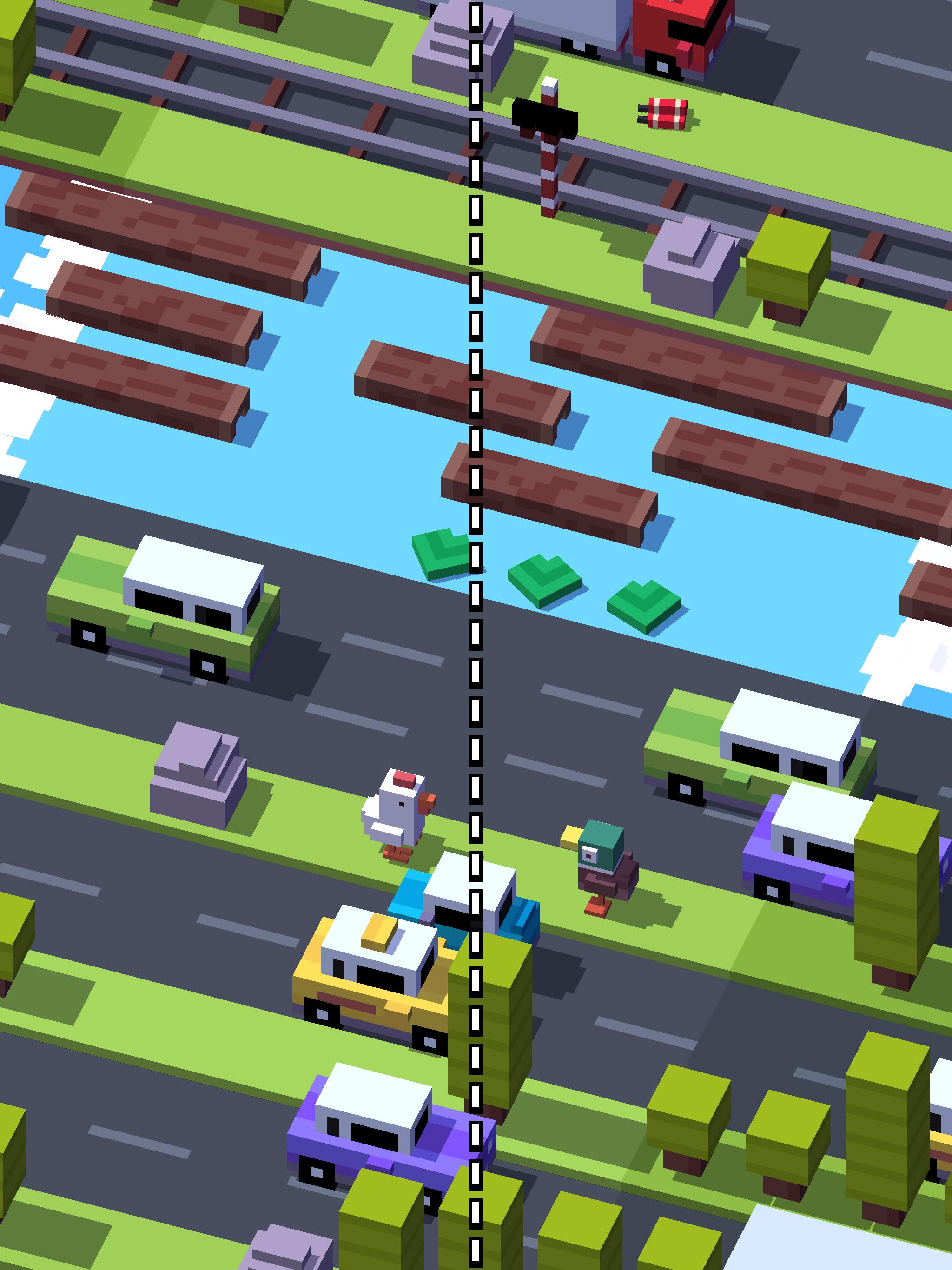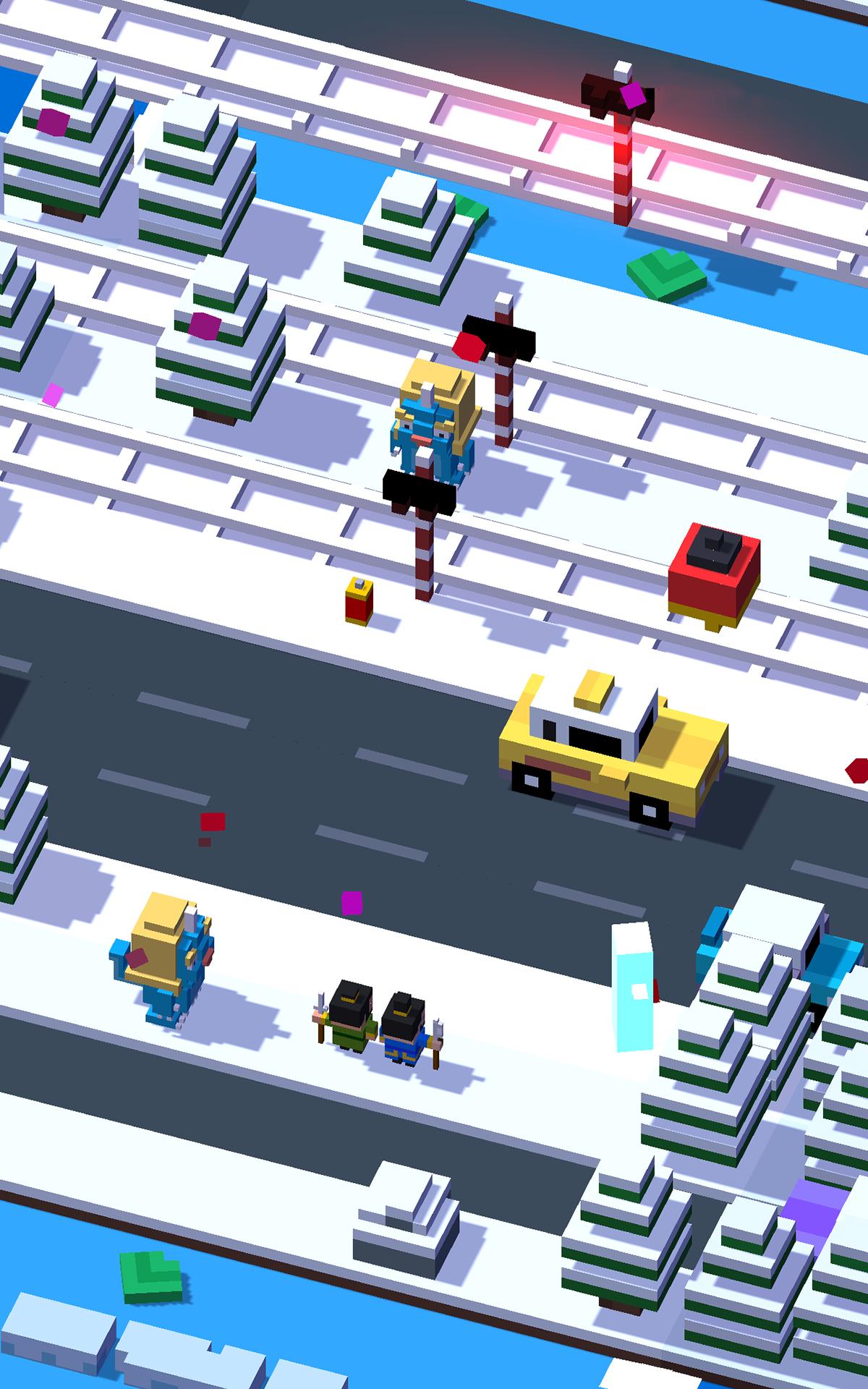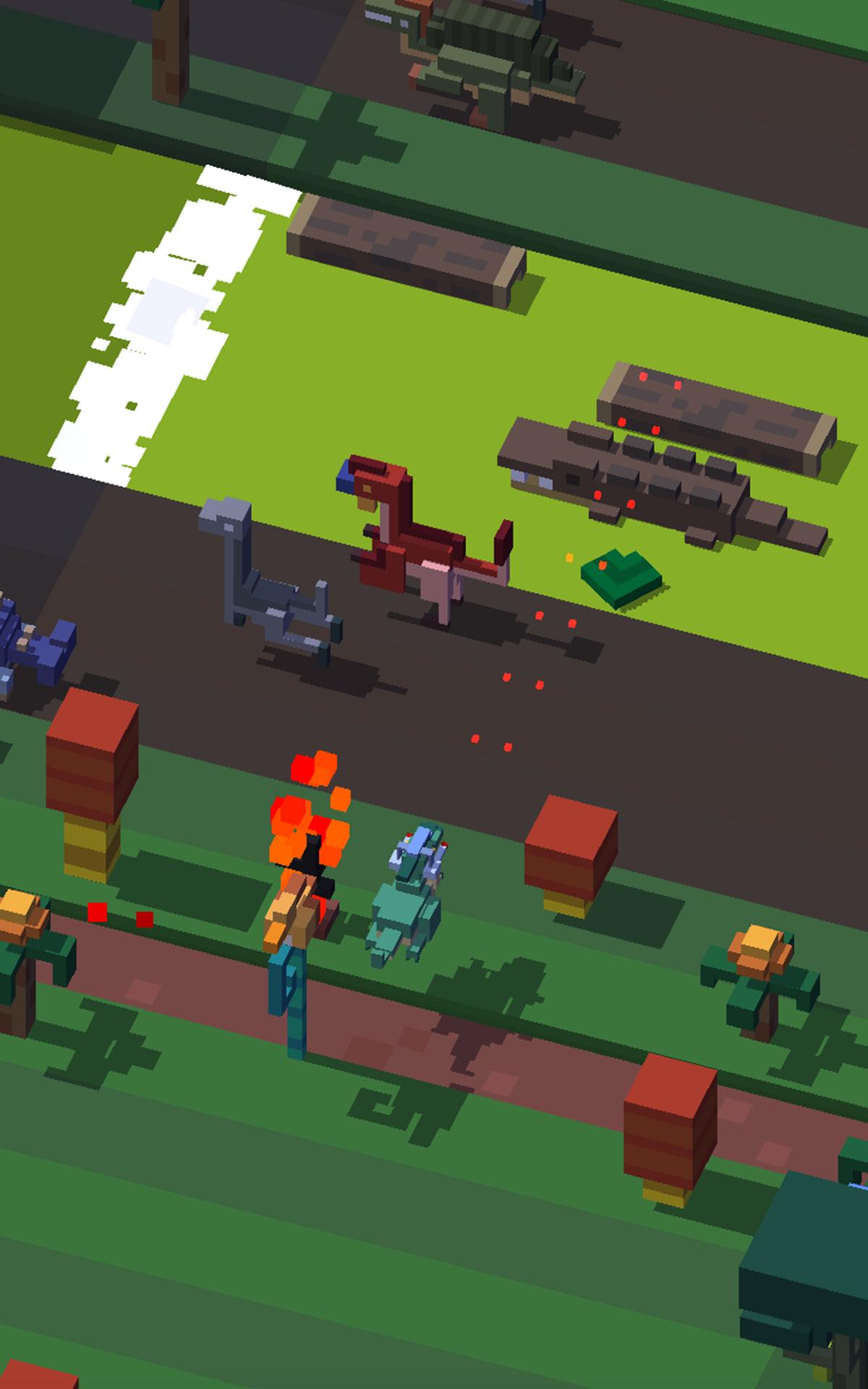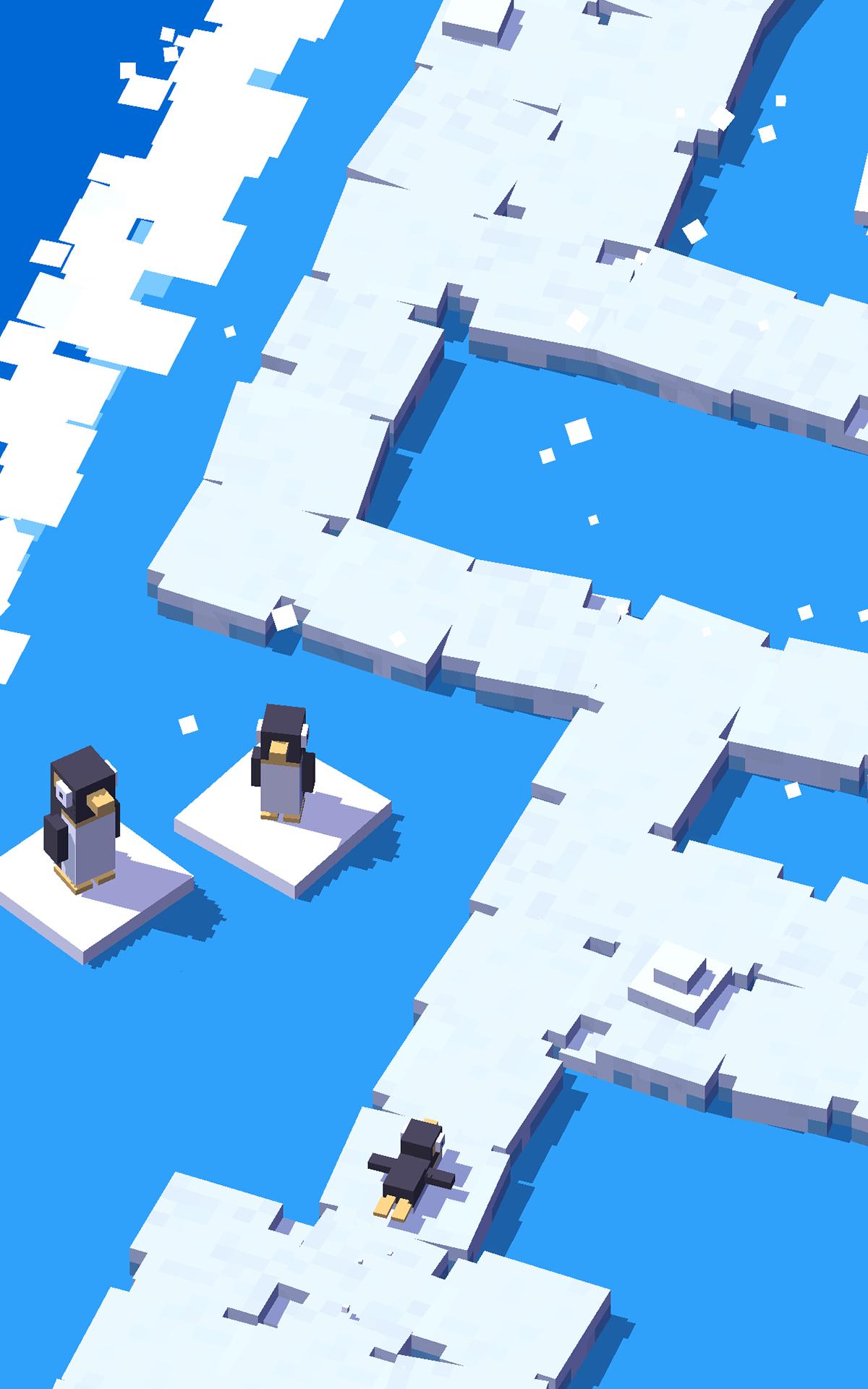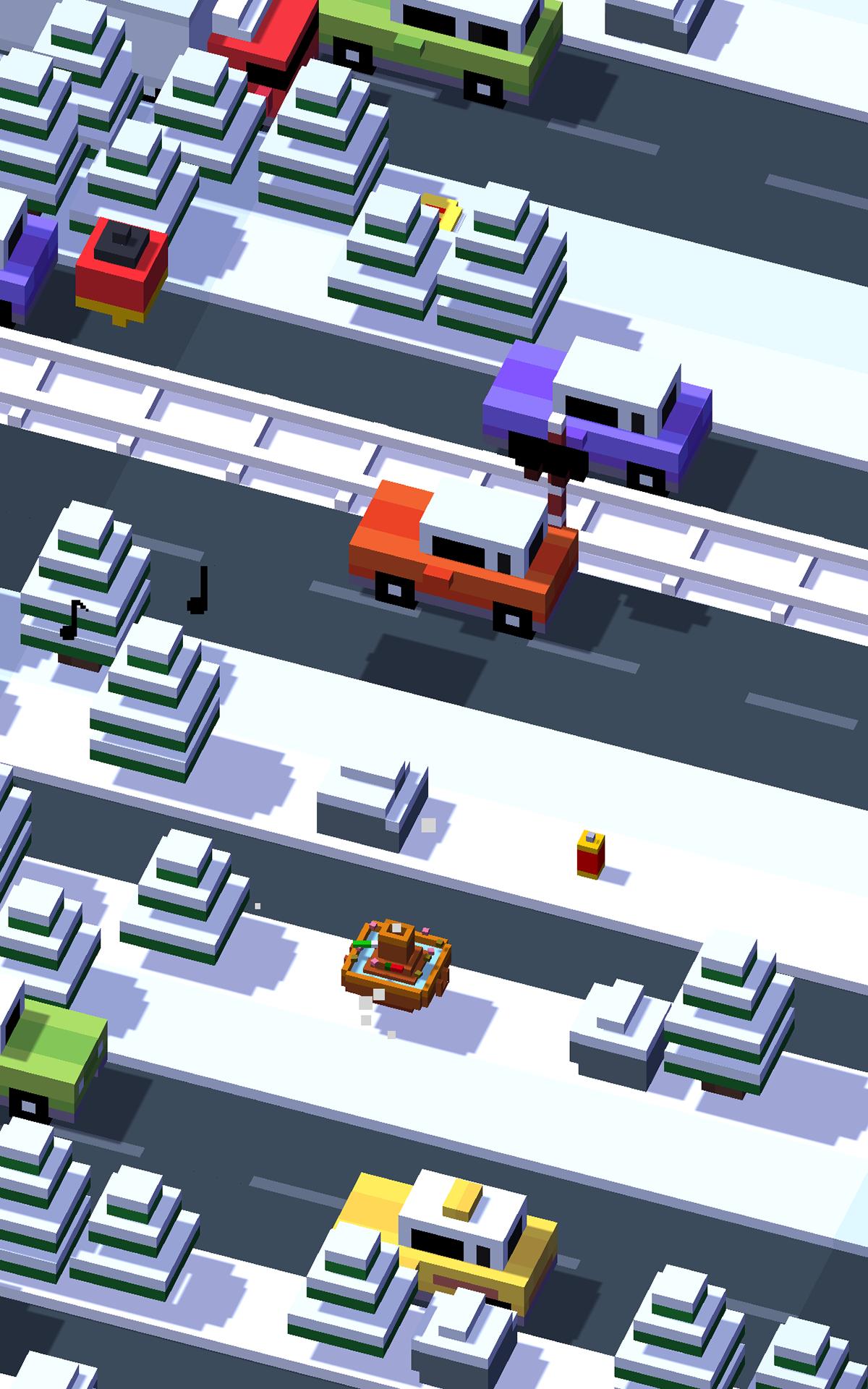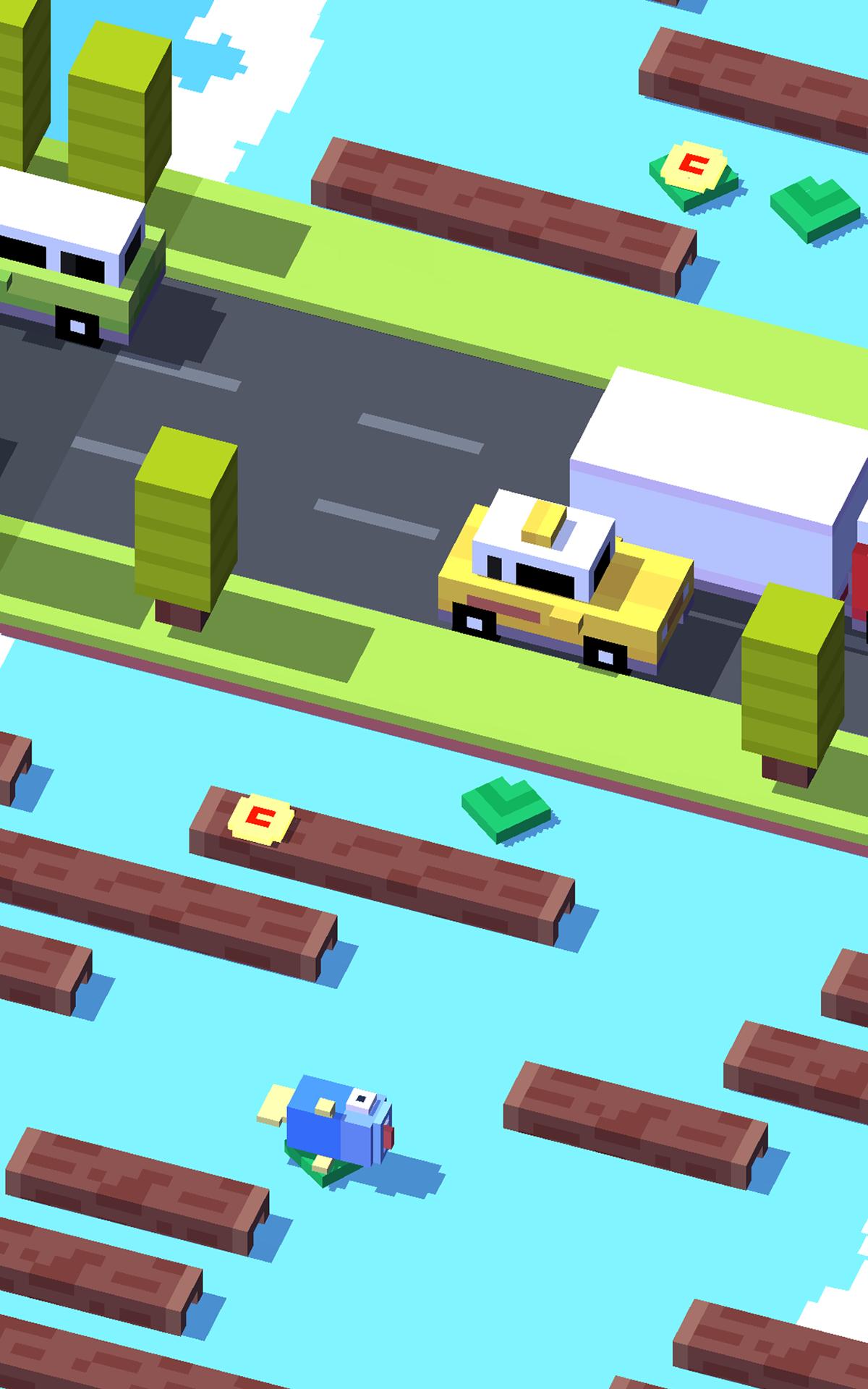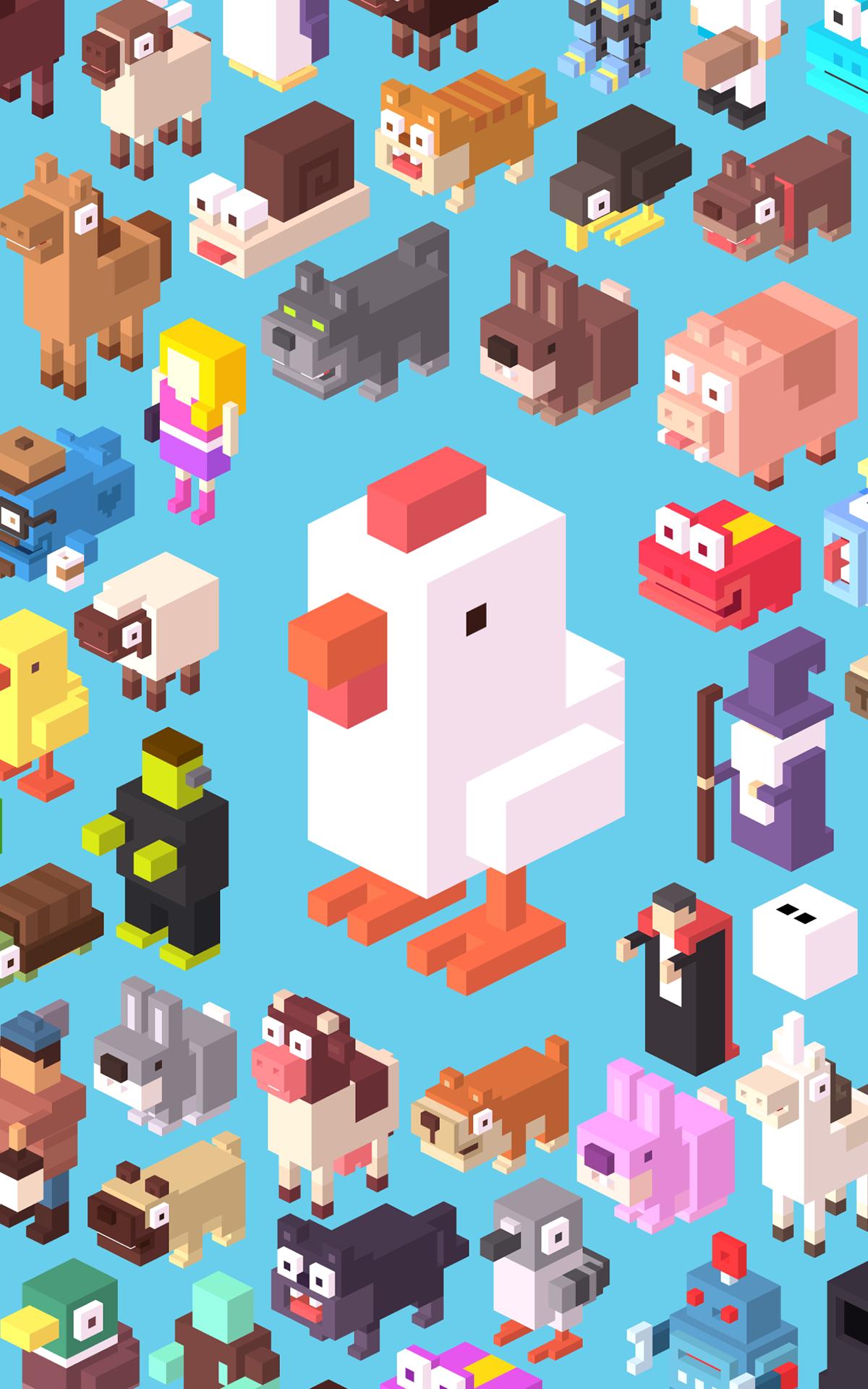 Description of Crossy Road
Crossy Road is a very fun game in which your goal is to cross as many roads as you can without getting killed in process. Even though that sounds easy this game is very hard and addictive! The best thing about this game is the fluid game play and extra sweet graphics. Just like in original frogger some times this game can be really annoying but in the same time you can't stop playing, special warning is that try not to throw your Smartphone or pc when you fail to beat record of your friend. Enjoy your game.

FEATURES:

- Play Crossy Road on your big screen with Android TV
- Collect over 100 retro-styled, pop art inspired characters
- Cross roads, train tracks, and rivers – endlessly hop forever
- Dodge traffic in a candy wonderland with the Android Robot
- Simple, pure, innovative gameplay
- Free to play
The game require access to the following Permissions ----------

- Read device state and identity - READ_PHONE_STATE permission required by 3rd party ad SDKs
- The game requires the LOCATION permission to target and deliver video-based advertising:
The game implements opt-in video ads that players can watch to earn free coins if they choose. Watching video ads is voluntary if players want to speed up the rate they earn coins to win new characters. We require the Location permission to provide location based video ads to provide more relevant ads to players.
FAQs of Crossy Road.
Q1. When I install Crossy Road, error 963 happens. What should I do?
If you experience an error (963, 907, 504) when trying to install or update the game, please check these links for solutions.
963: 
http://www.fixerrs.com/2015/07/google-play-store-error-963.html
907:
http://valuestuffz.blogspot.com/2015/06/how-to-fix-error-907-in-google-play.html
504:
https://www.pntbrother.com/google-play-store-error-504-while-downloading-apps/
Q2. How can I avoid losing my game progress?

**DON'T LOSE YOUR CHARACTERS!** 

- Go to game Settings and Sign-in with Google Play to save your characters, game progress, scores, and achievements! 
- After signing in, your progress will be saved to your Google Play account
- To restore your game progress, go to Settings and click Restore Game to restore all of your characters 
- You can only restore saved progress that was saved from version 1.0.6 onwards 
Q3. Tips and strategies of Crossy Road.

-Timing your forward progress is everything in this game. 
-Speed can be your friend.
-Don't get caught chasing coins.
Have any problems or suggestions? You can reach us at gpsupport@yodo1.com

Additional Information
Current Version
4.3.18
Publish Date
2020-04-23
Available on

Requirements
Android 4.1+