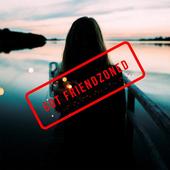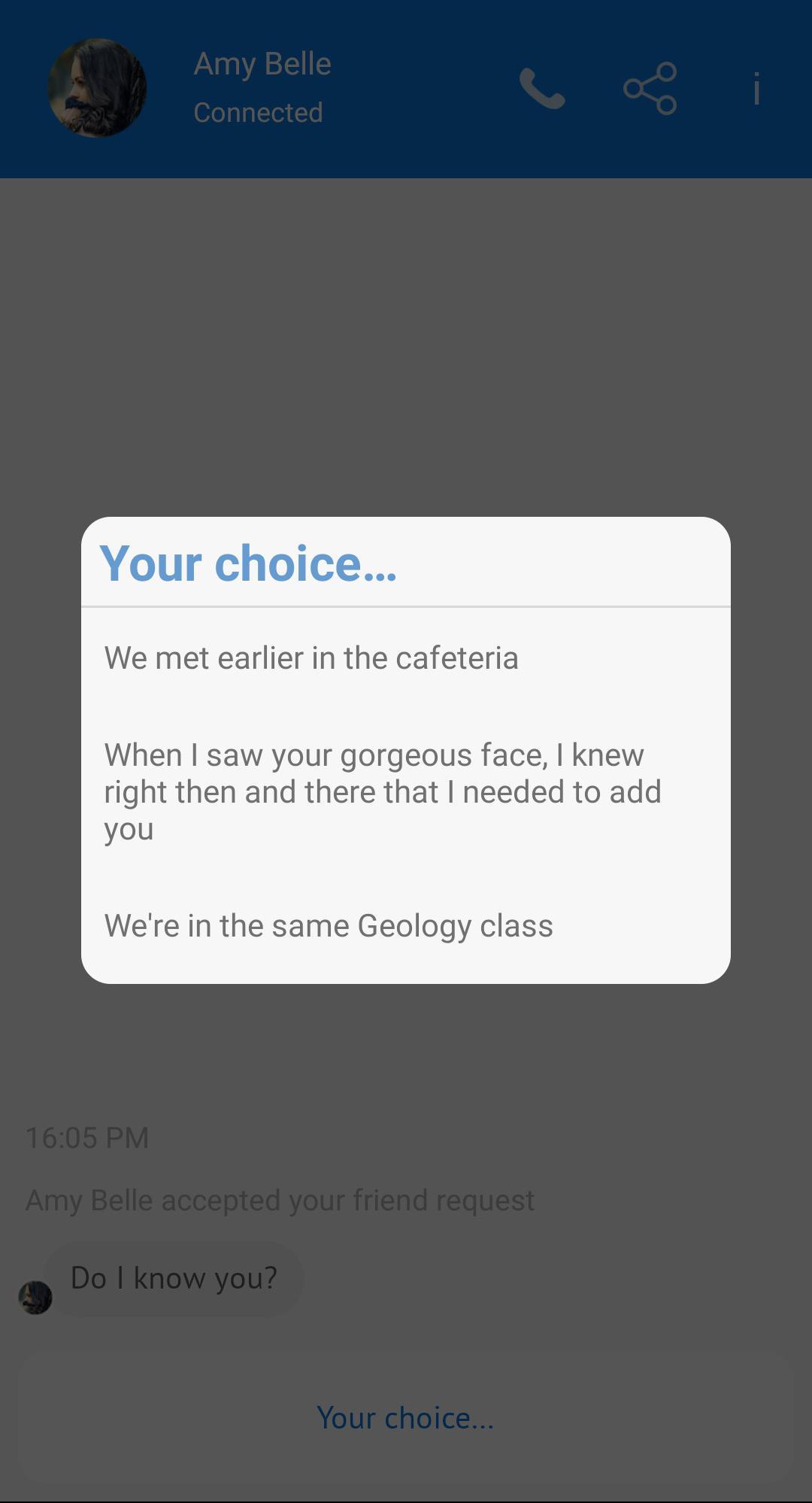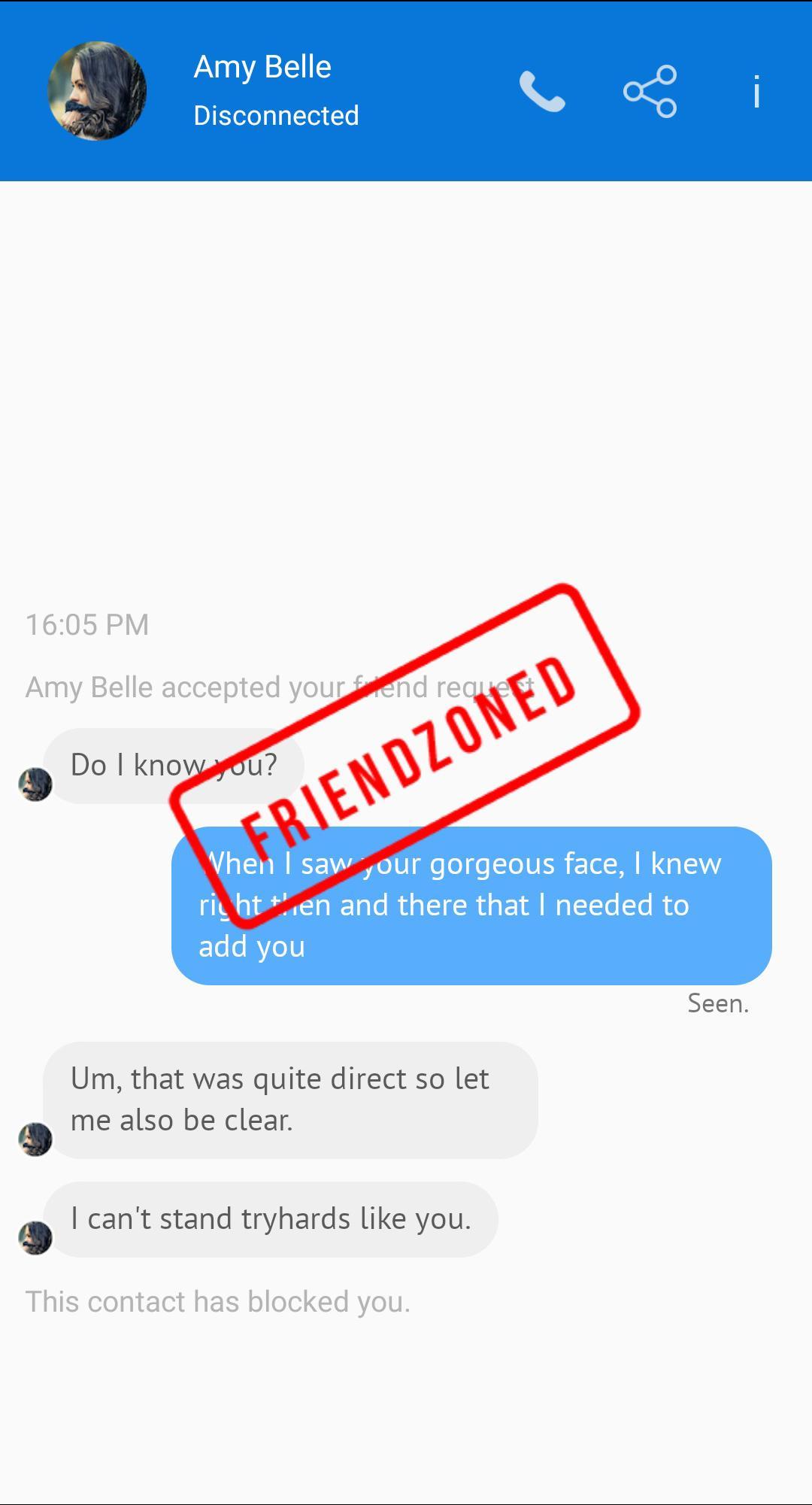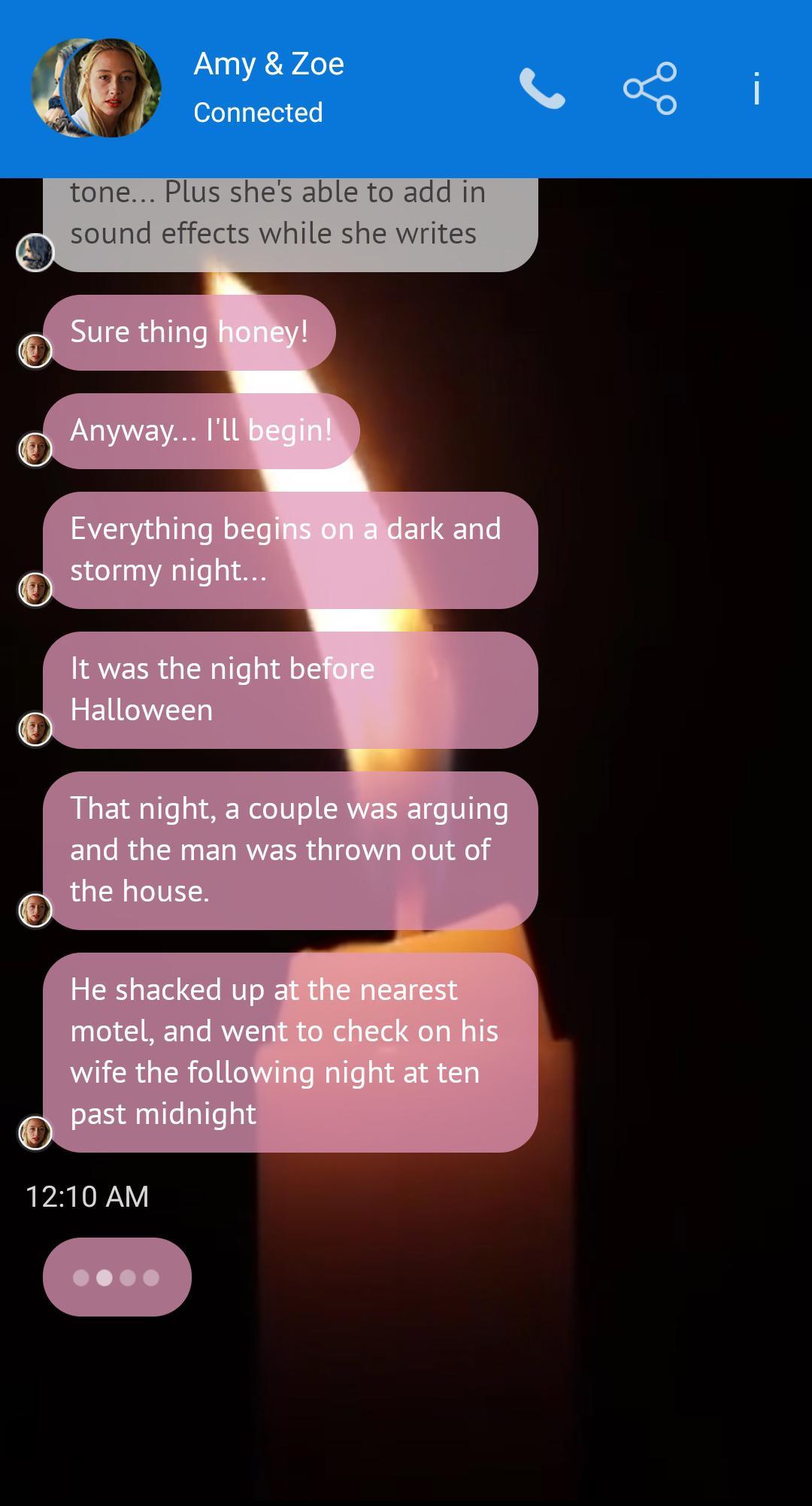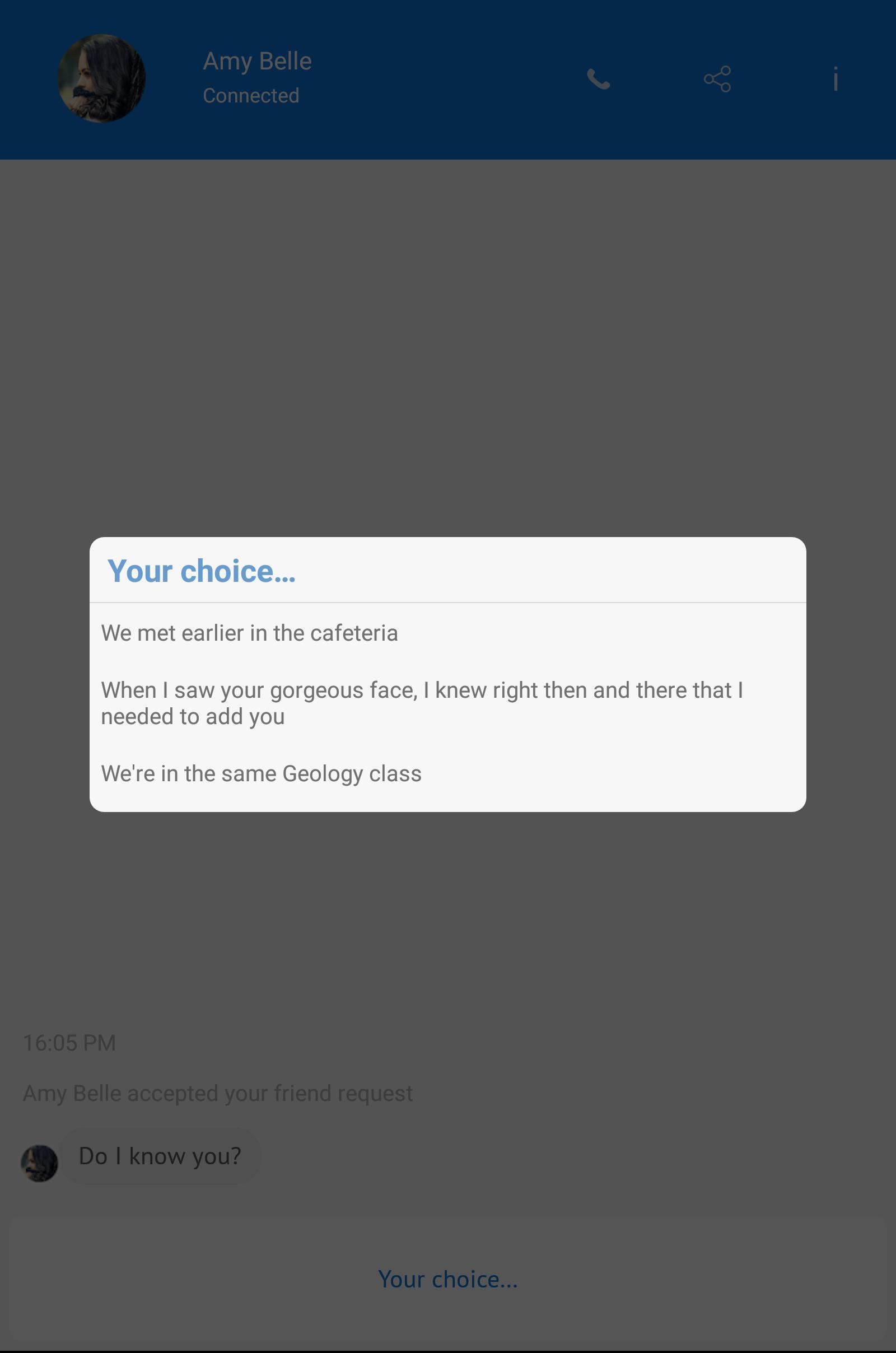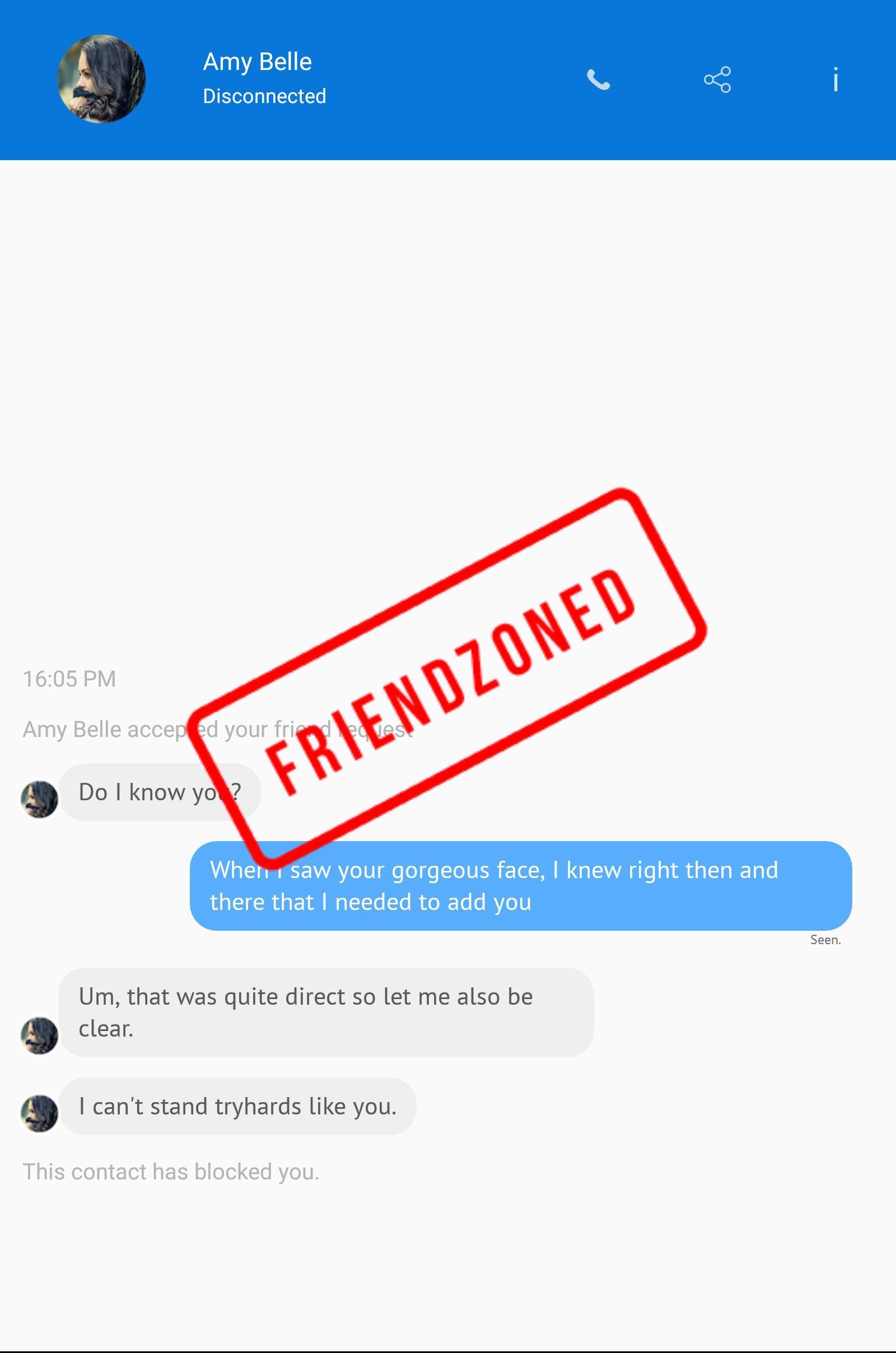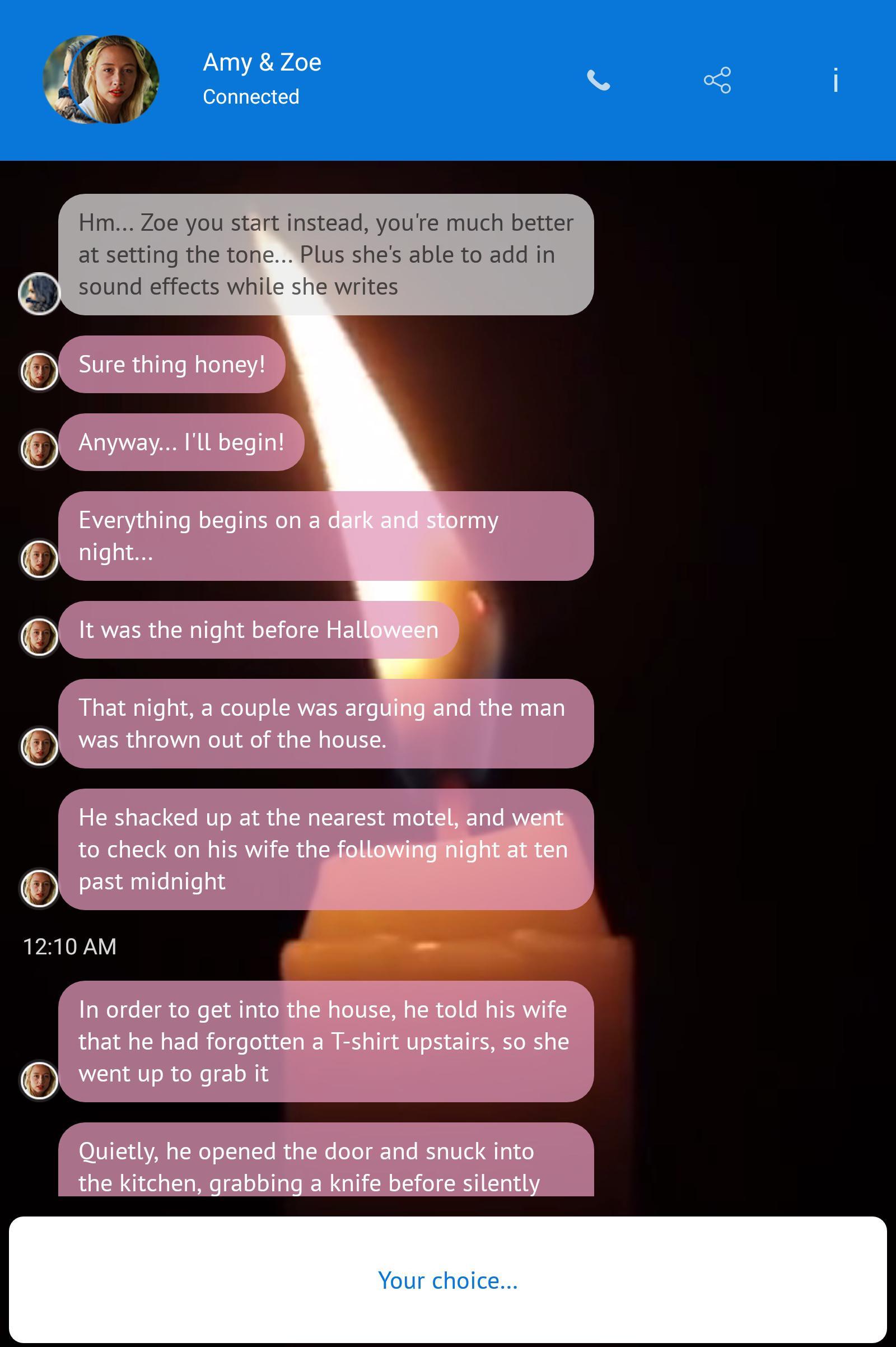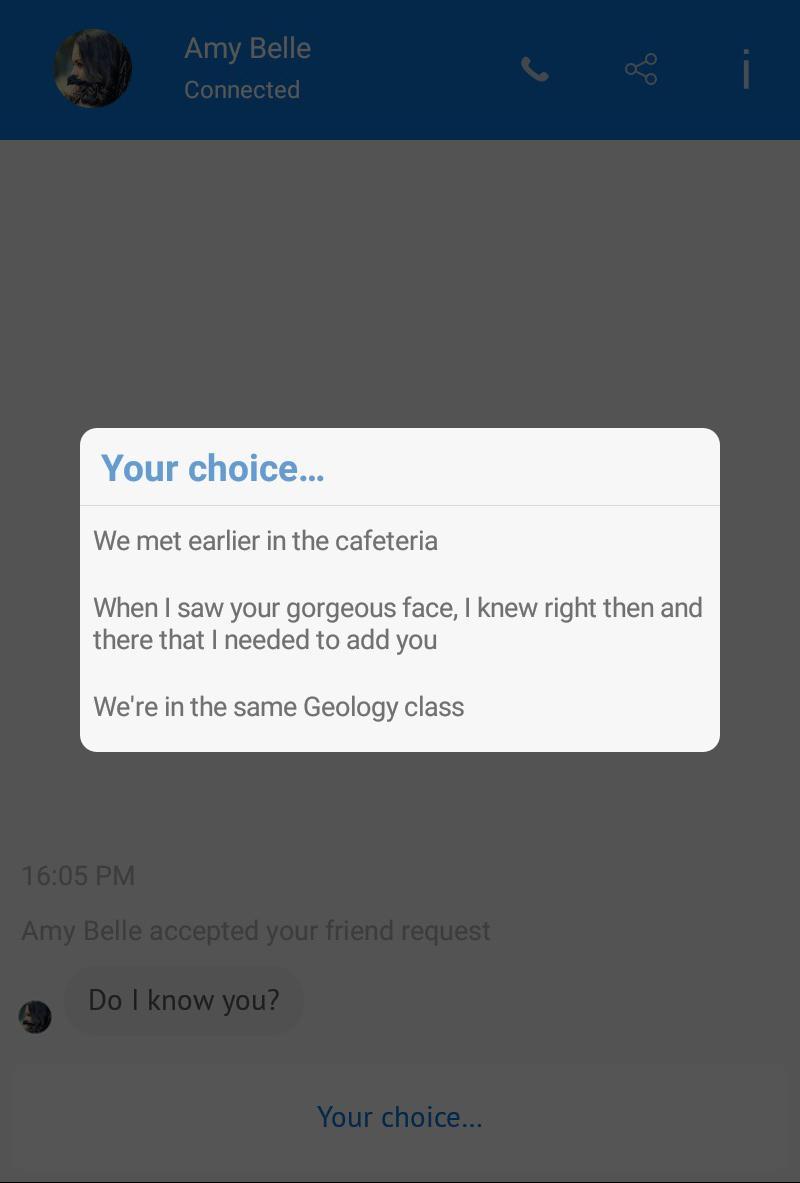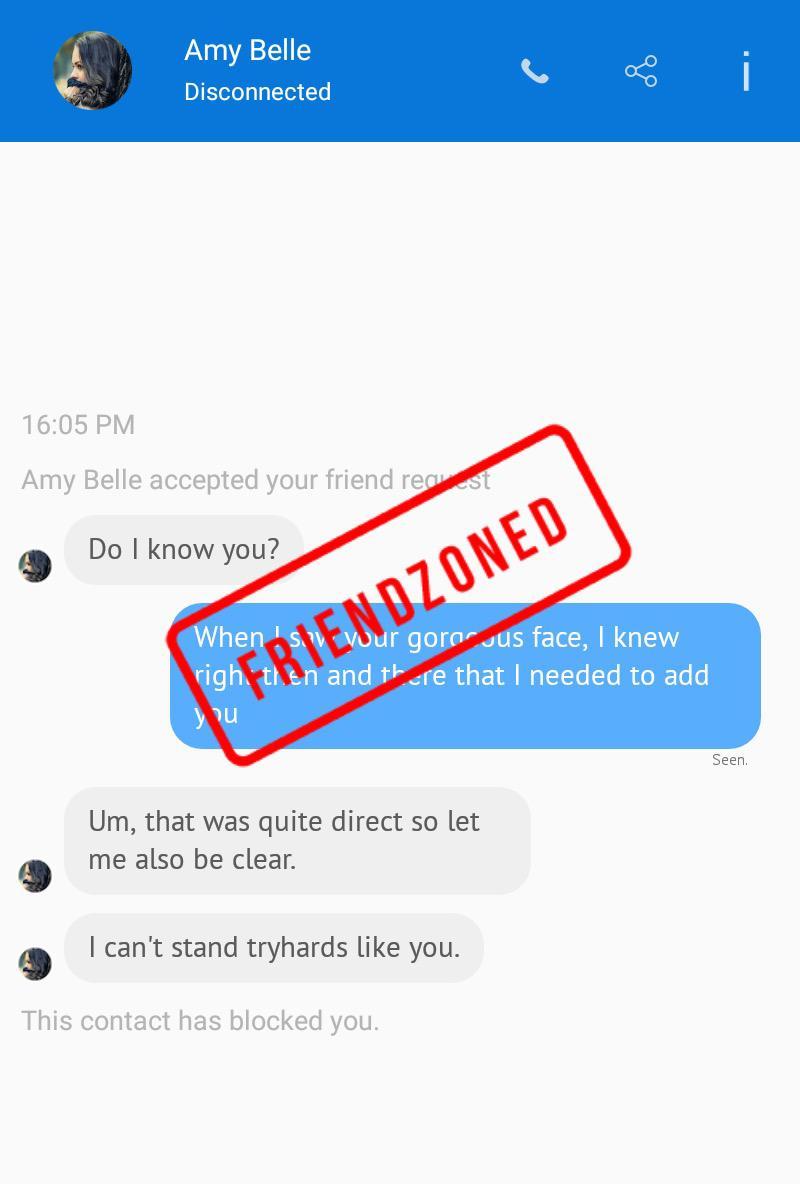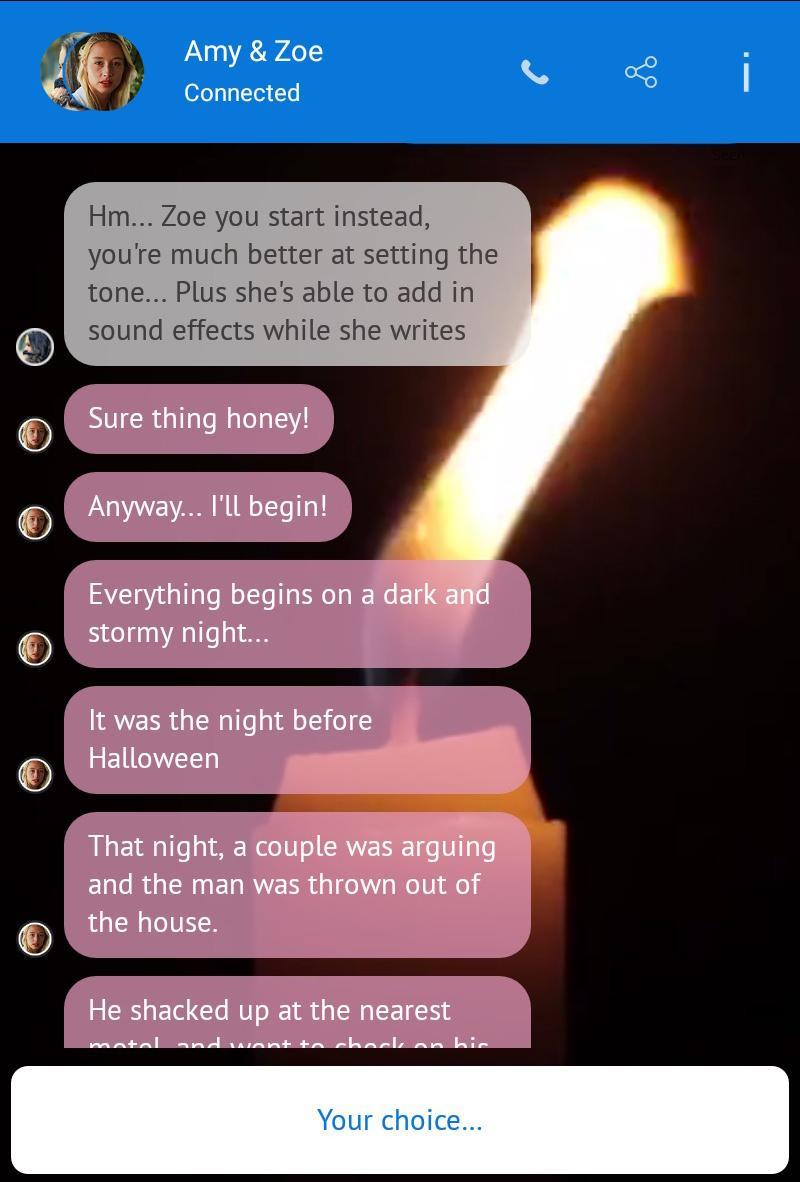 Description of Friendzoned Sms Game
Amy Belle is a girl that you met earlier in the day, and you've decided to send her a friend request to talk to her more online. After sending few SMS to each other, the interactive story just begins. As soon as you will try to avoid her friend zone, something very sad will happen...

You will not expect what is going to happen 😱
Friendzoned is a texting chat story and SMS game in which you get to communicate with Amy through text messages and you decide how to story goes. Is it going be a love story? Or is it going to be a pure friendship? Since it is one of the choices games, the chat story continues based on the answer you send and the storyline continuously changes based on your choices.
So, if you are into such stories become immersed in this adventure game, where the possibilities are endless and secrets abound.

Your own choices, your own storyline, and your own ending
Friendzoned comes with a clean and neat design and the chat-based interface is so user-friendly that you will get the whole idea after choosing between 2 or 3 possible answers and sending a receiving a couple of fake text messages.
Since the storyline continues based on your answers, the story will have different endings and a single choice in certain situations may have a big impact on the characters decisions. So, this free SMS game is all about your answers and you decide whether to turn the chat story into a love story or make it a thriller full of surprising events.

More than 500 000 players already enjoyed playing it! 🤯
Since the entire features of this fake SMS game and chat story are available for free, there is no harm giving it a try. Multiple endings based on your choices, different characters to communicate with through the story and realistic storylines are just a few reasons that make this SMS game your best choice when it comes to finding such love and dramatic story adventure games.

Friendzoned main features at a glance:
Chat-based text game with addictive storylines and over 1000 possible choices
Fake SMS game with multiple endings
Choose your own ending, a thriller story? A love story? Or a dramatic one?
Many characters to communicate with
Doesn't require an internet access (but if you want to have the latest content update)

The interactive and immersive chat story, is available for free on your Android phone or tablet. The chapters are also adapted so that players with hearing problems can follow the entire scenario without any problems. Continue the storyline based on your own choices and see how the story ends.

Stay tuned and, please, let me know about any bugs, questions, feature requests or any other suggestions. I will make sure this app always improve ❤️

Oh and, you are all free and encouraged to make videos on Youtube, Twitch, and any other platform of it! (Assets rights are all in the menu, accessible by pressing the "i" button) 🤳

PurpleTear : choices games developer.
Additional Information
Current Version
5.5.0
Publish Date
2019-07-08
Available on

Requirements
Android 4.1+
Similar to Friendzoned Sms Game