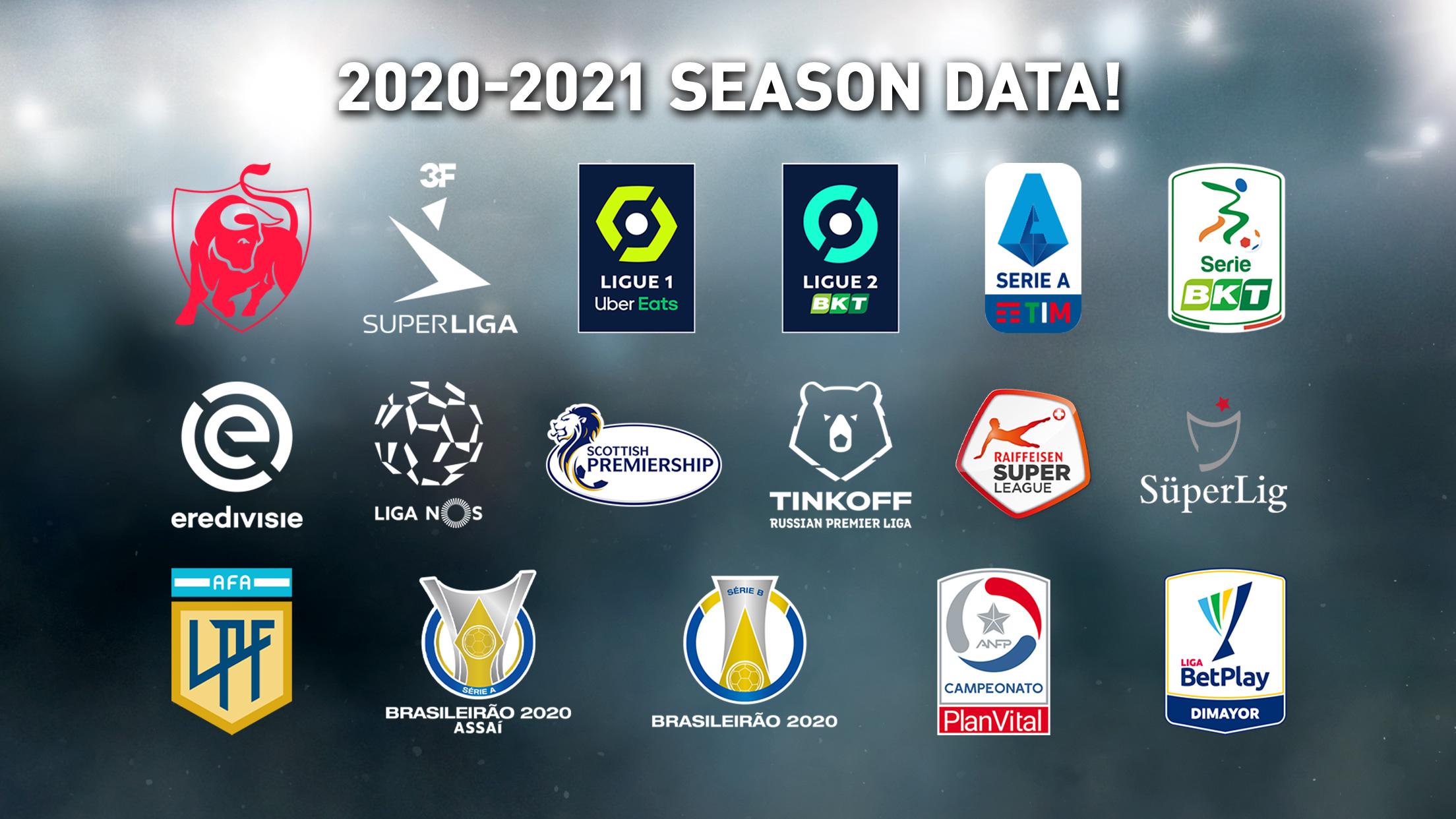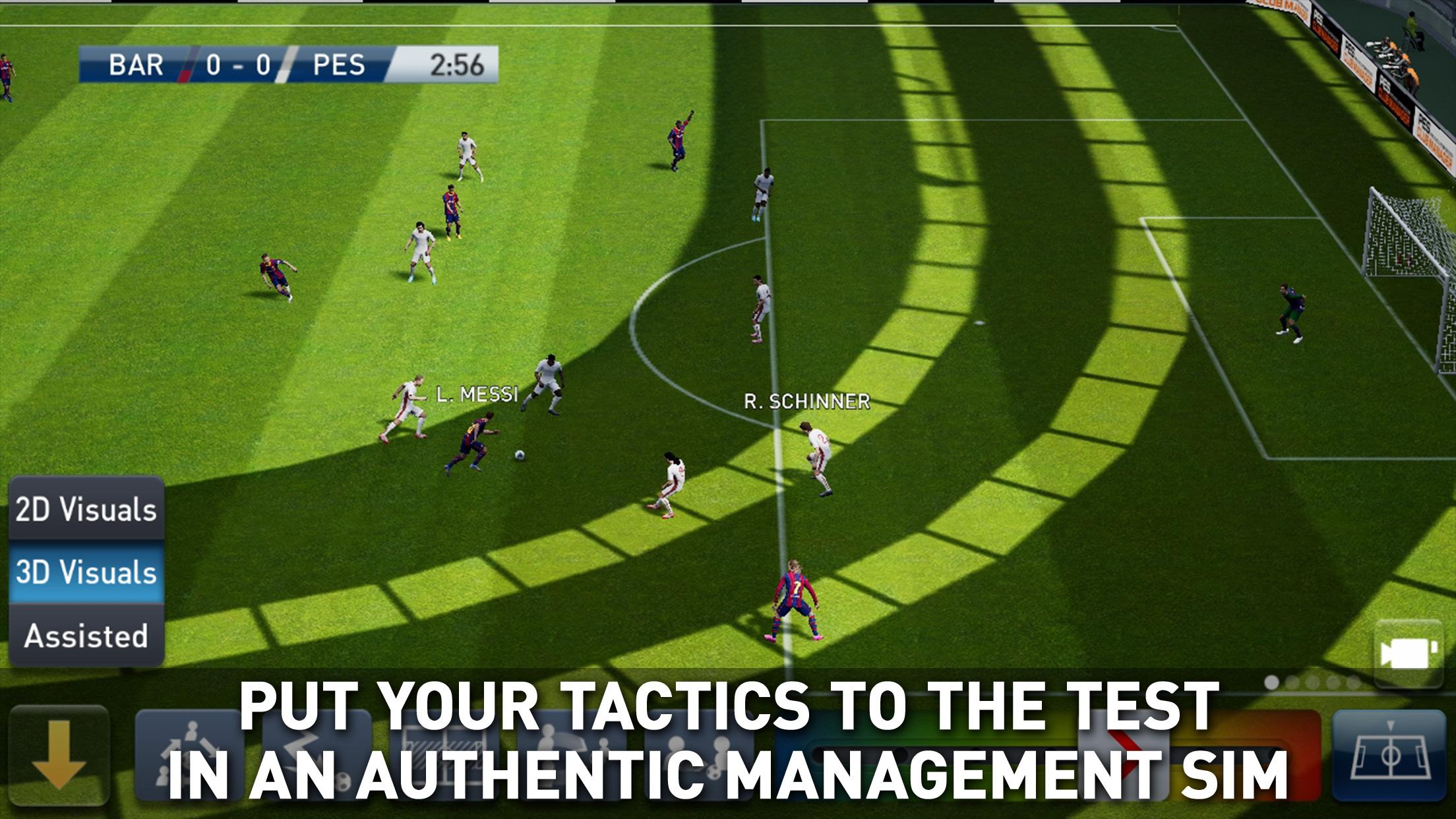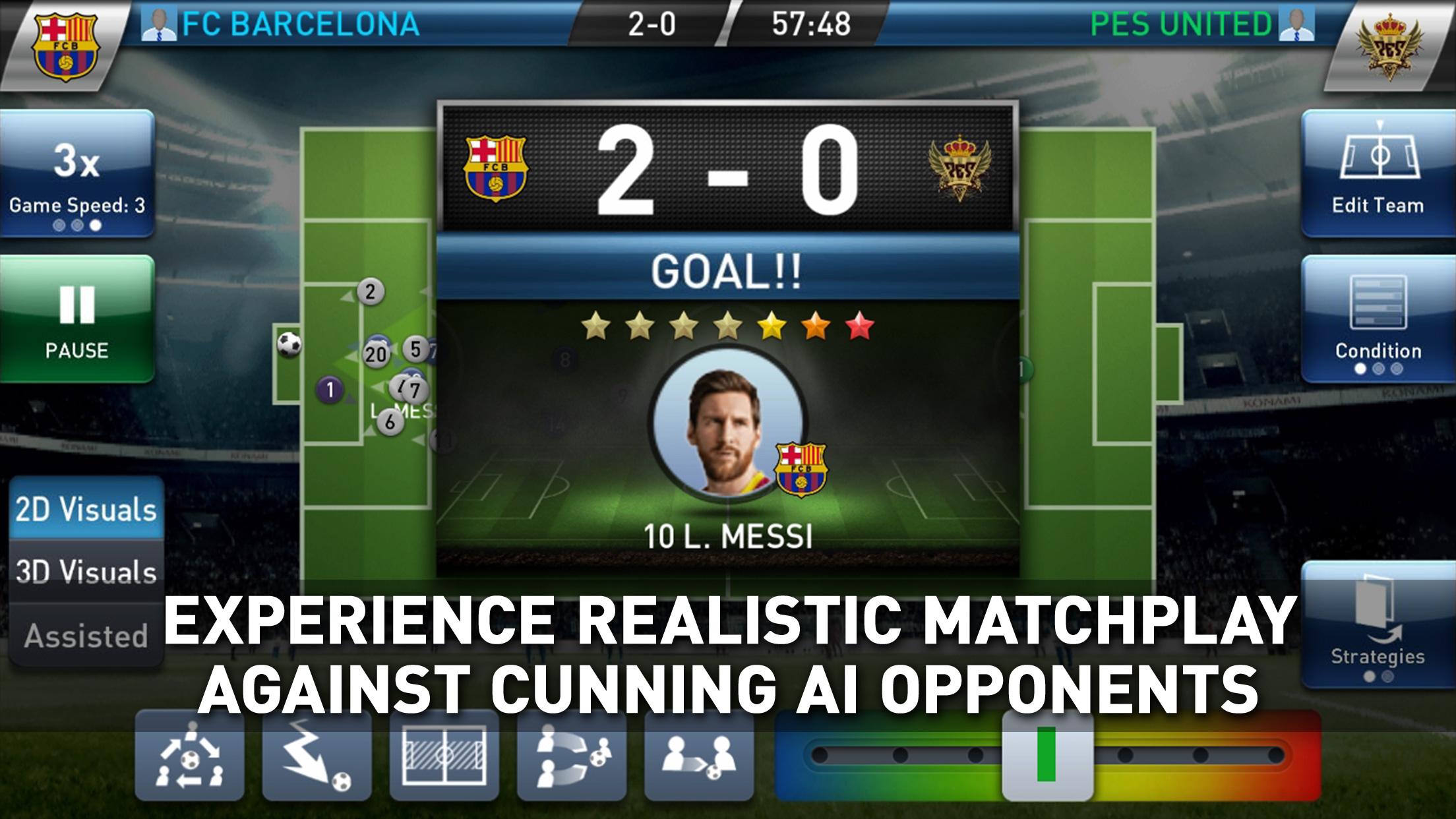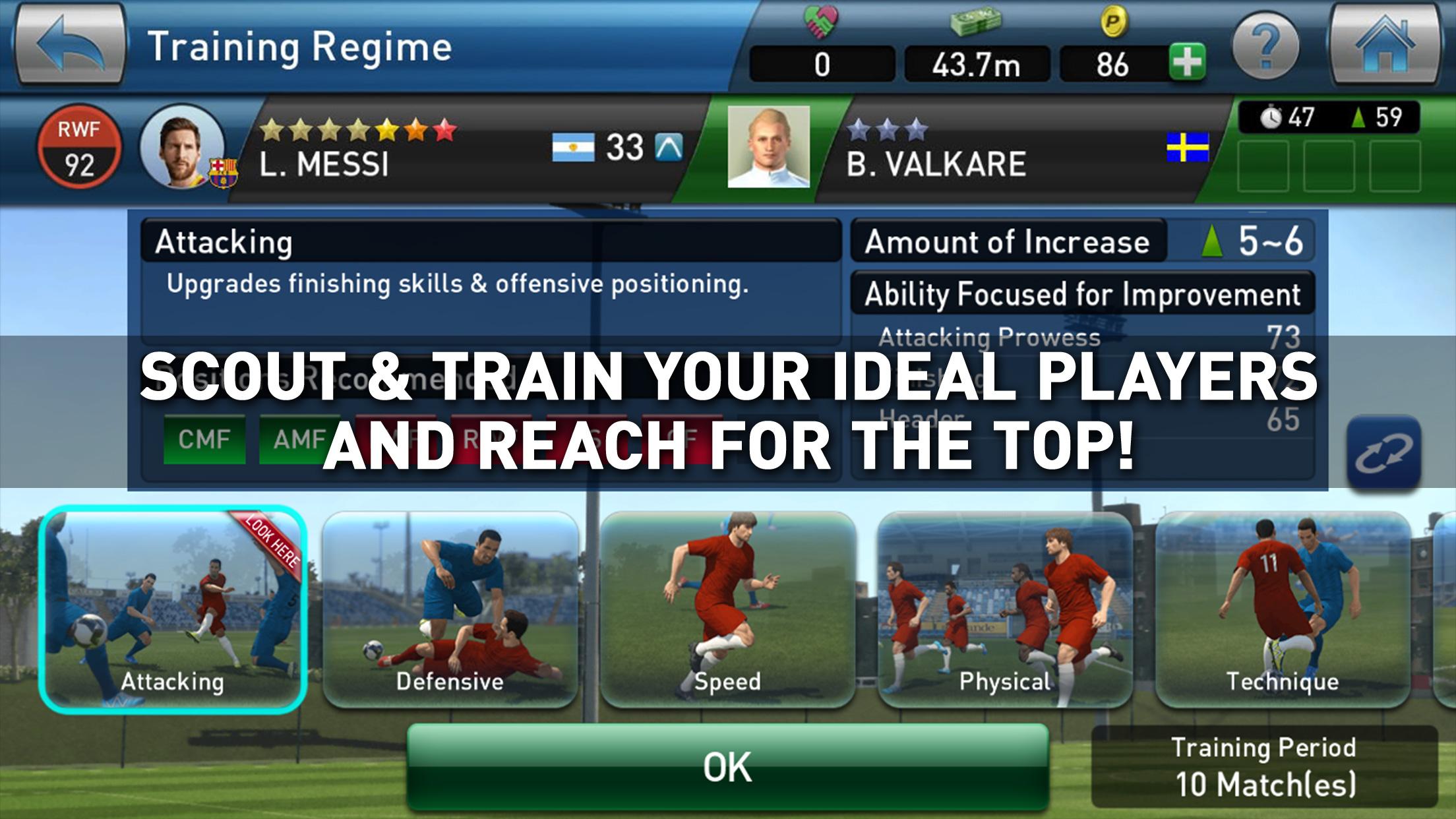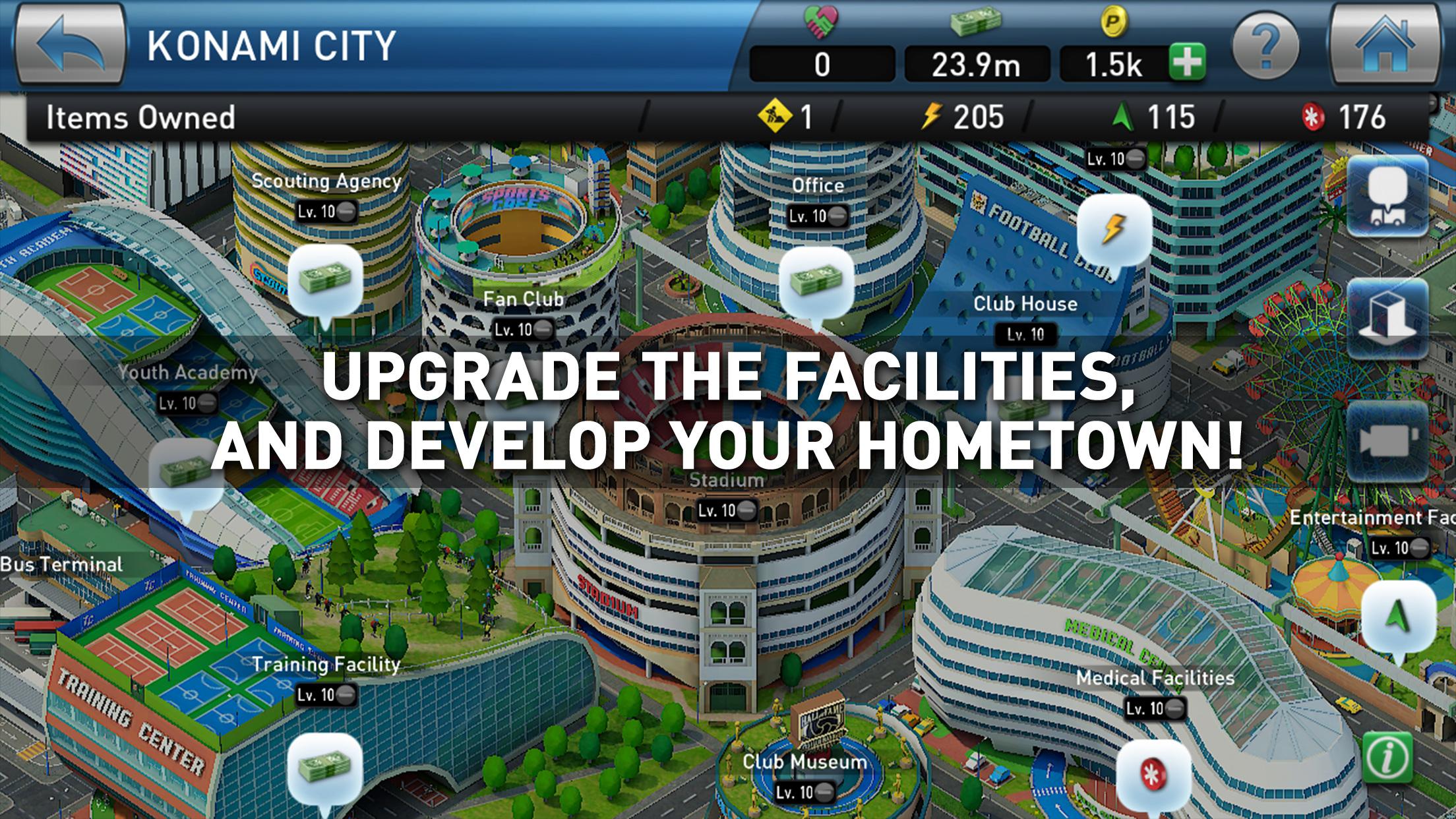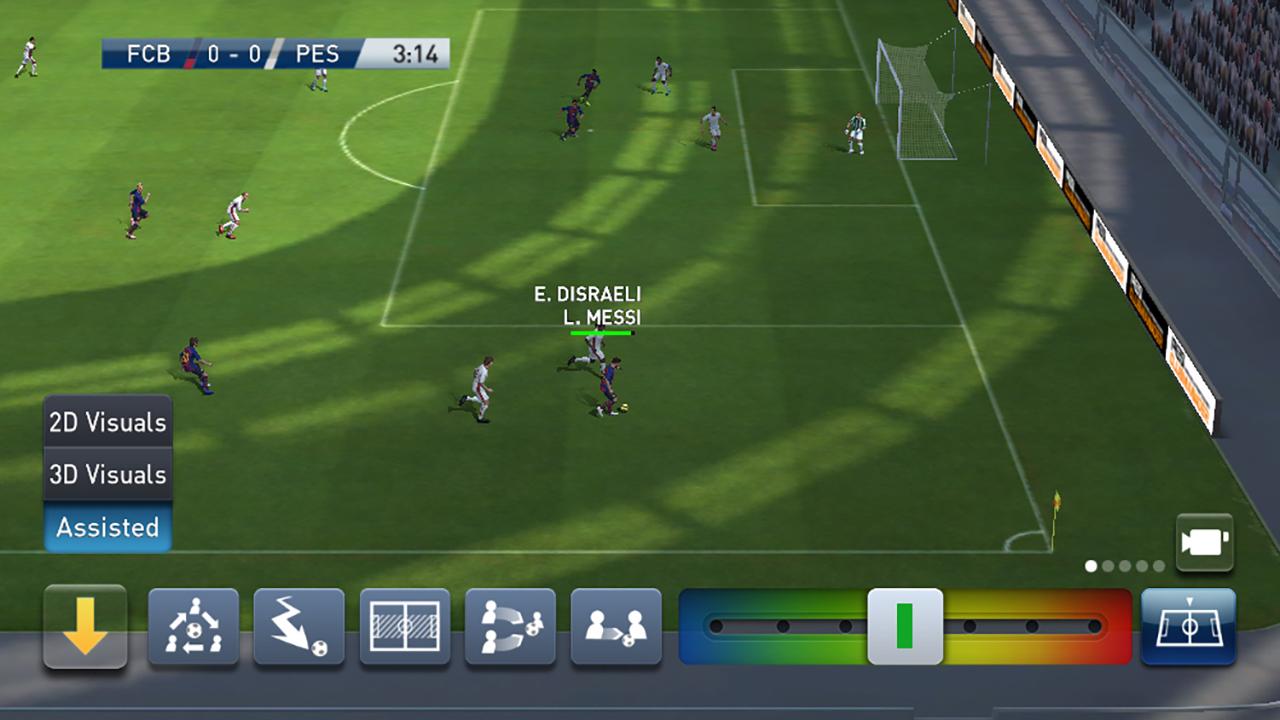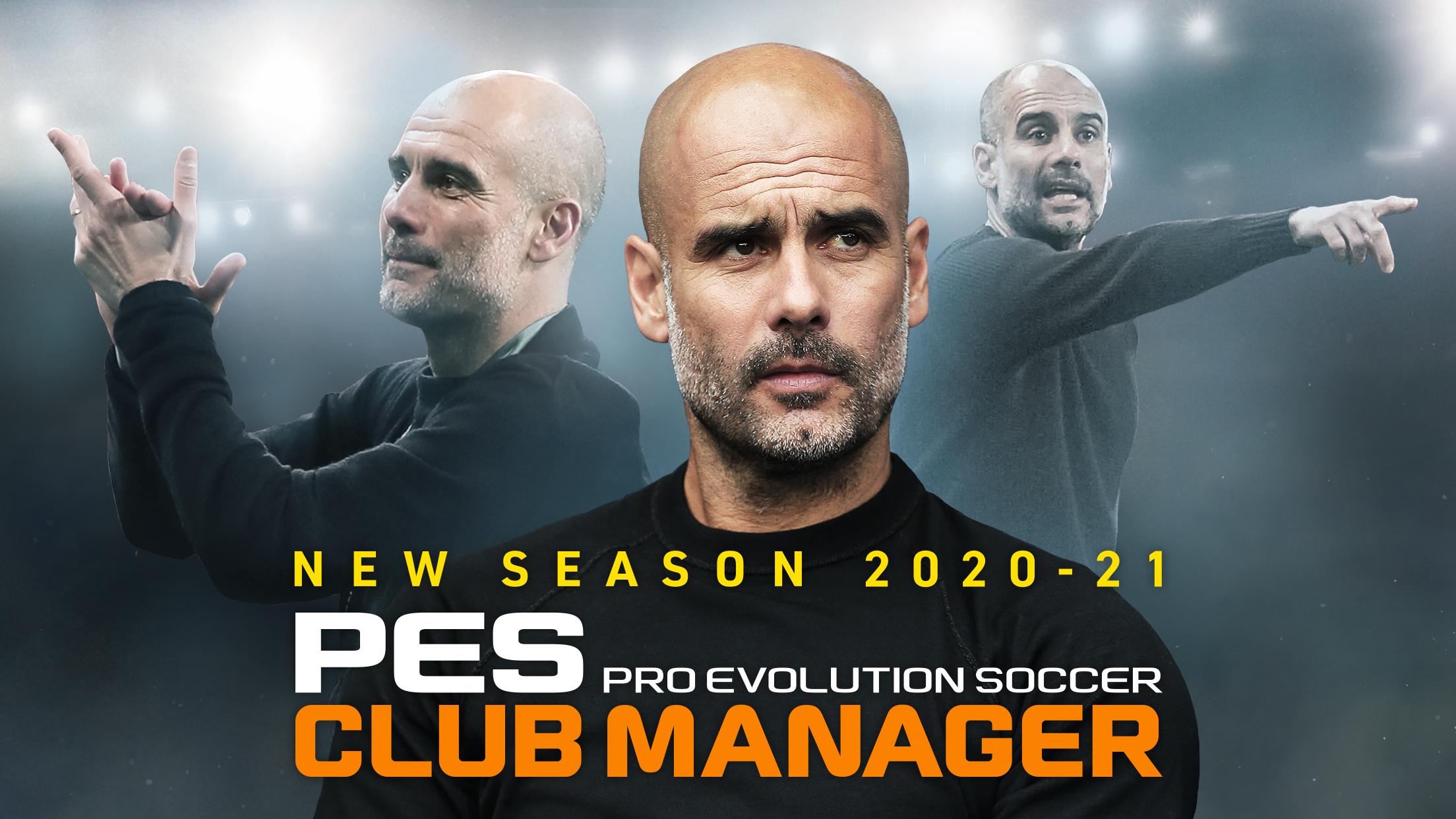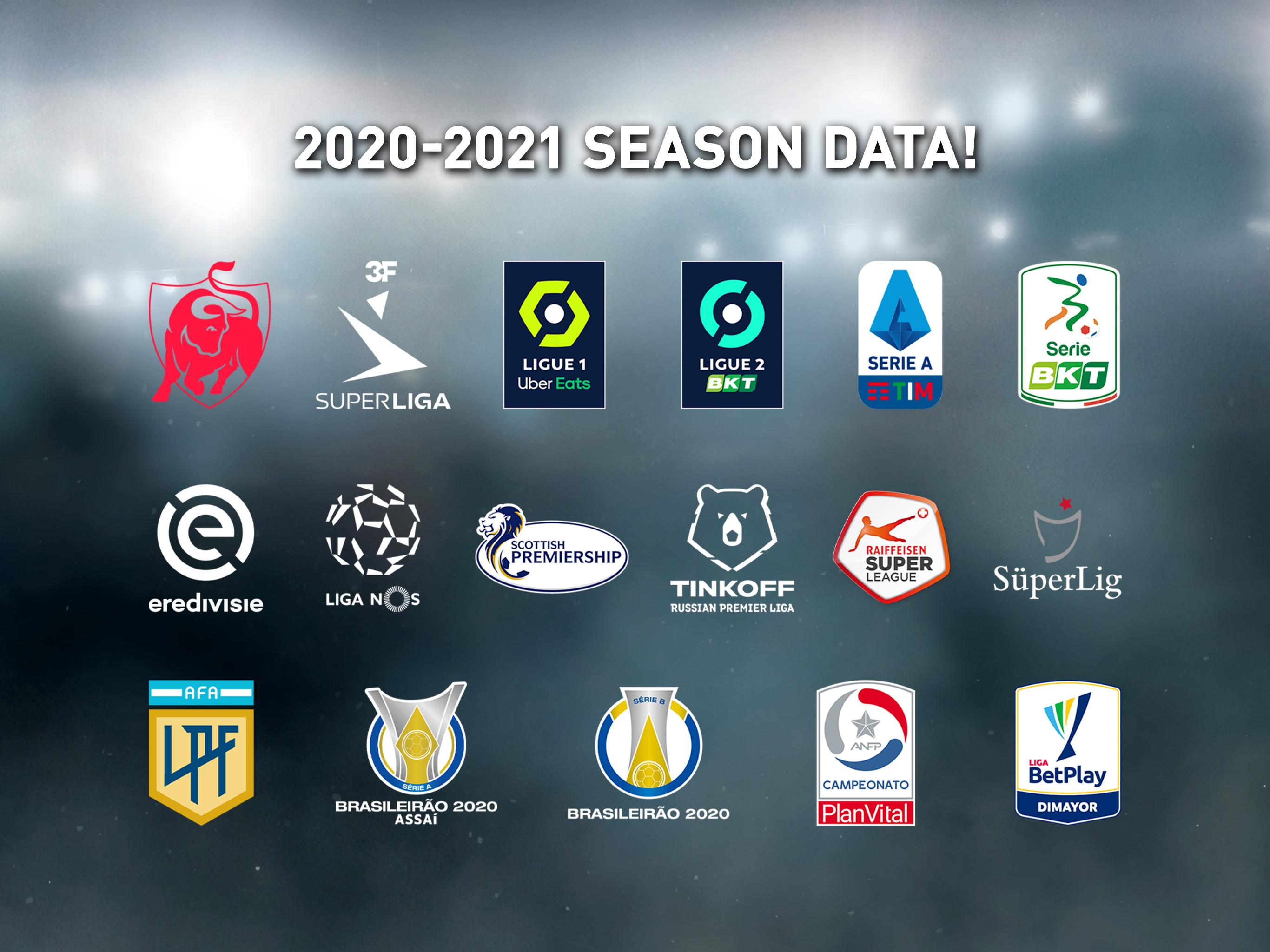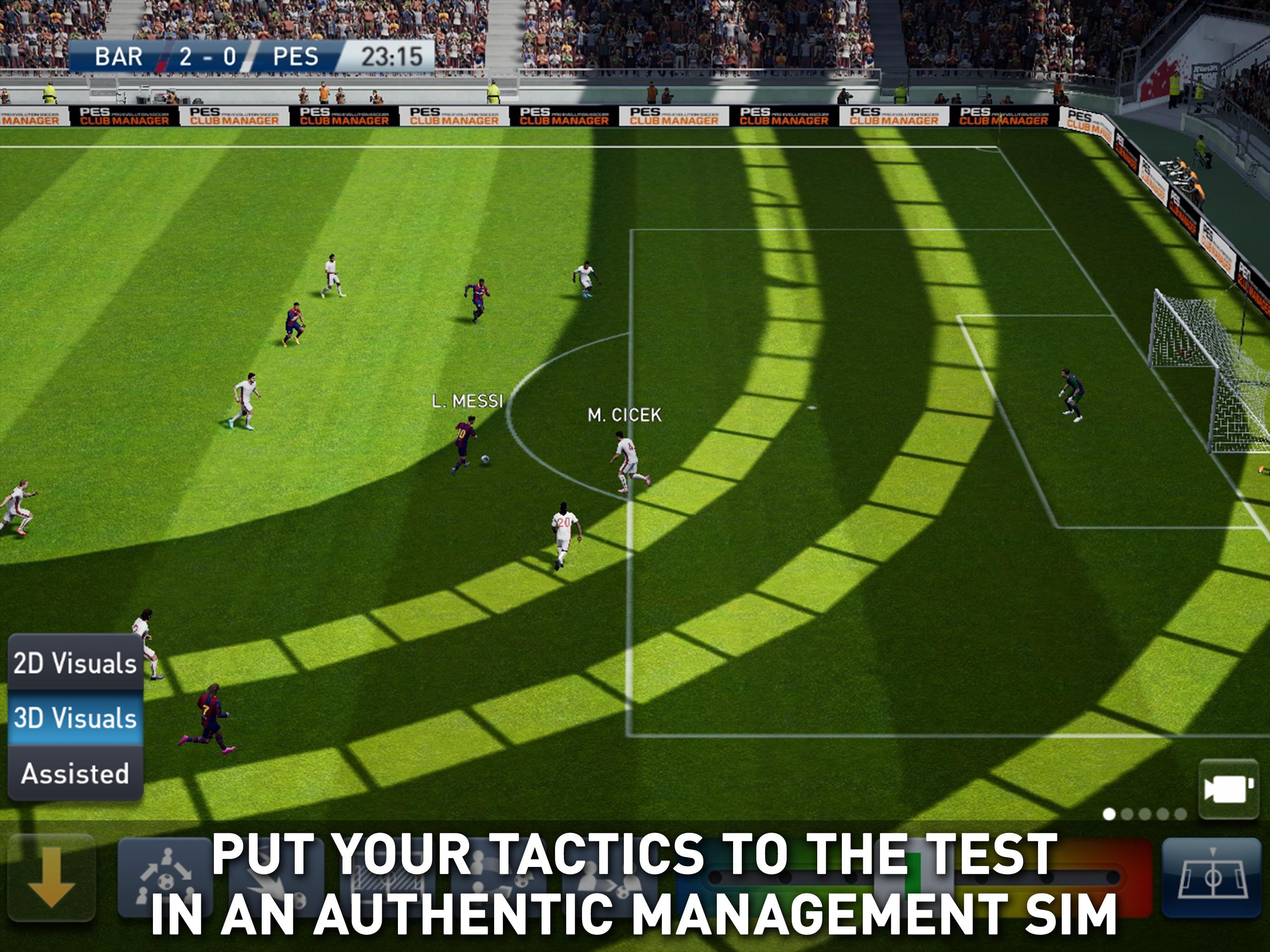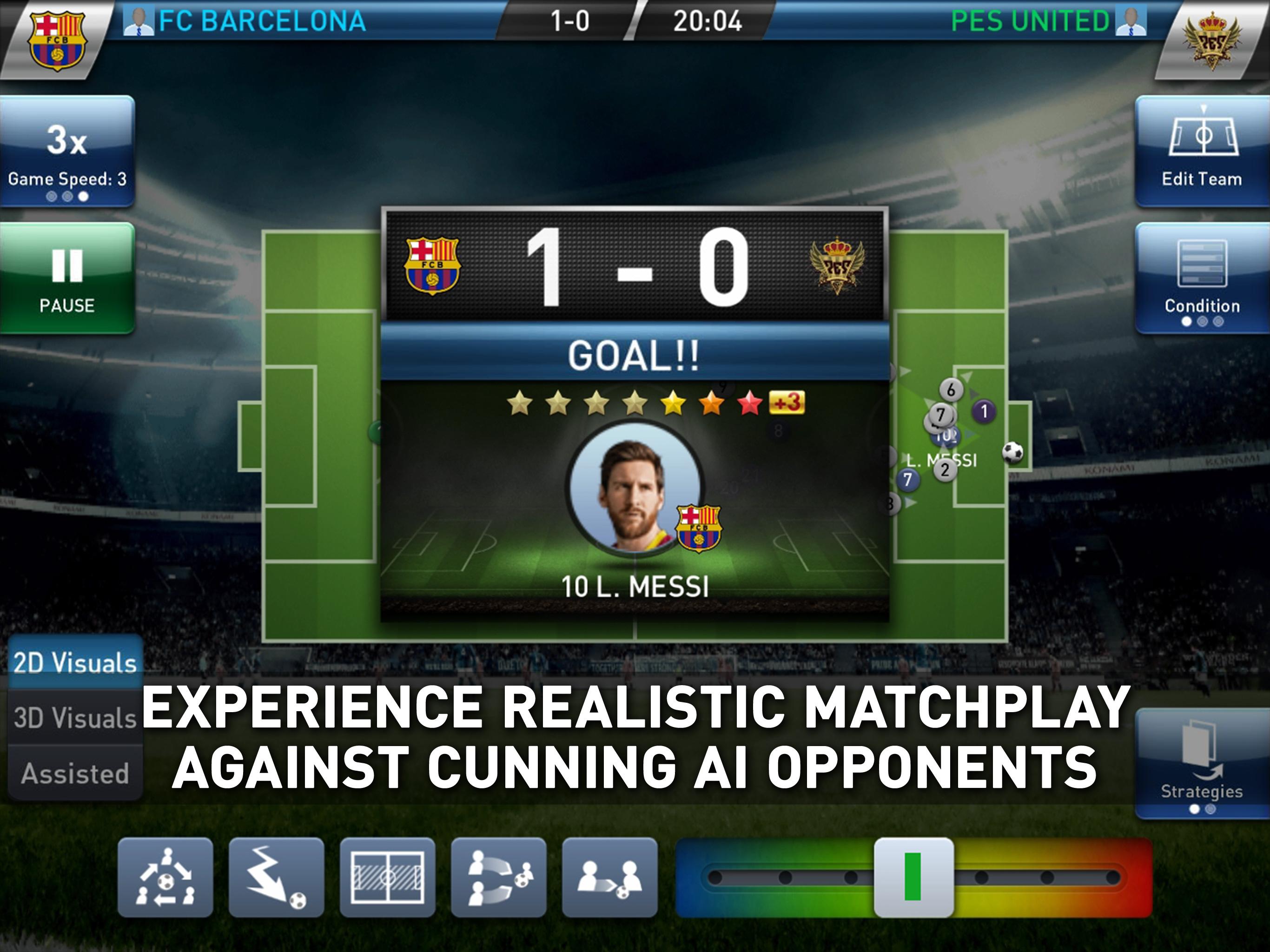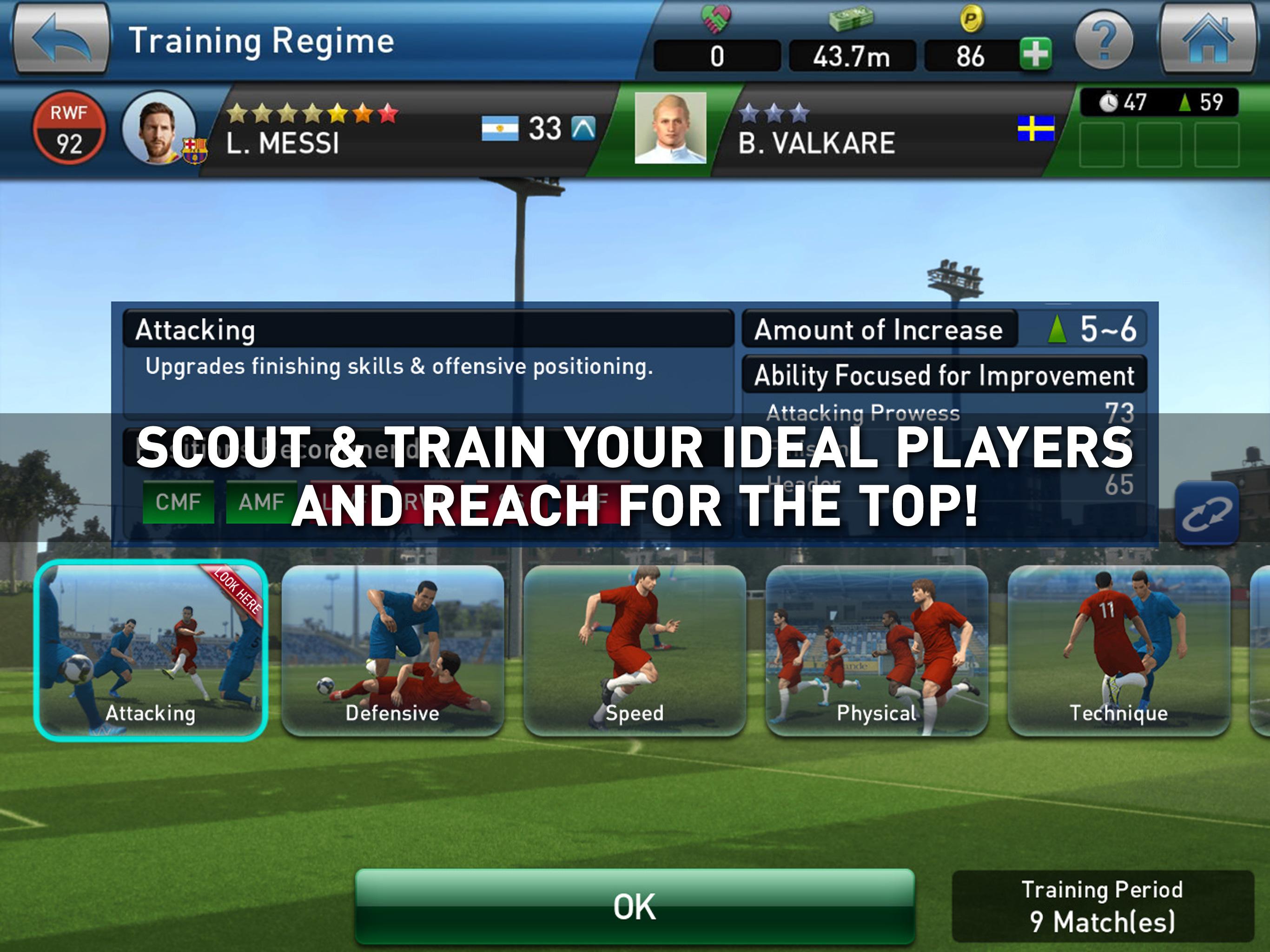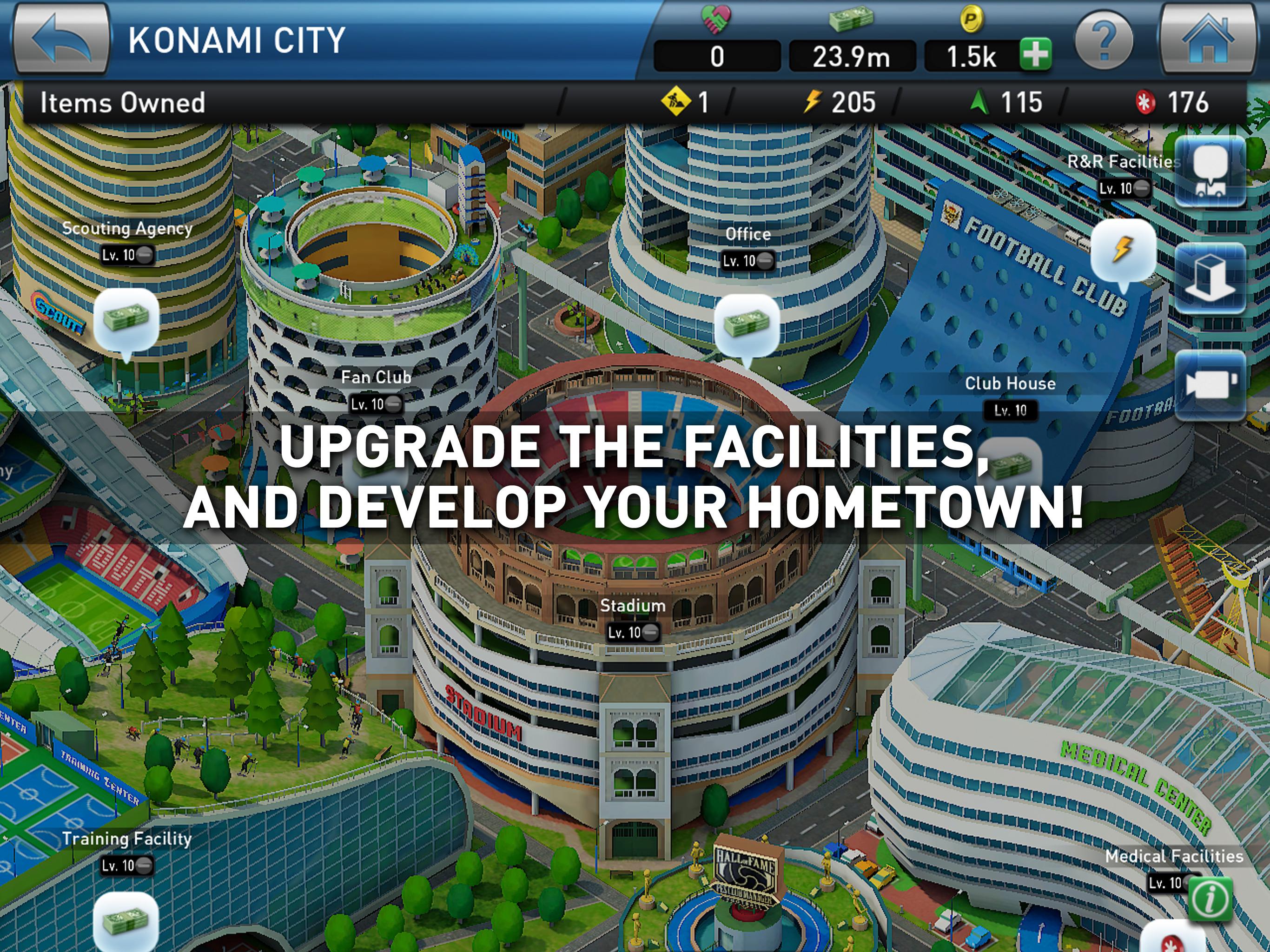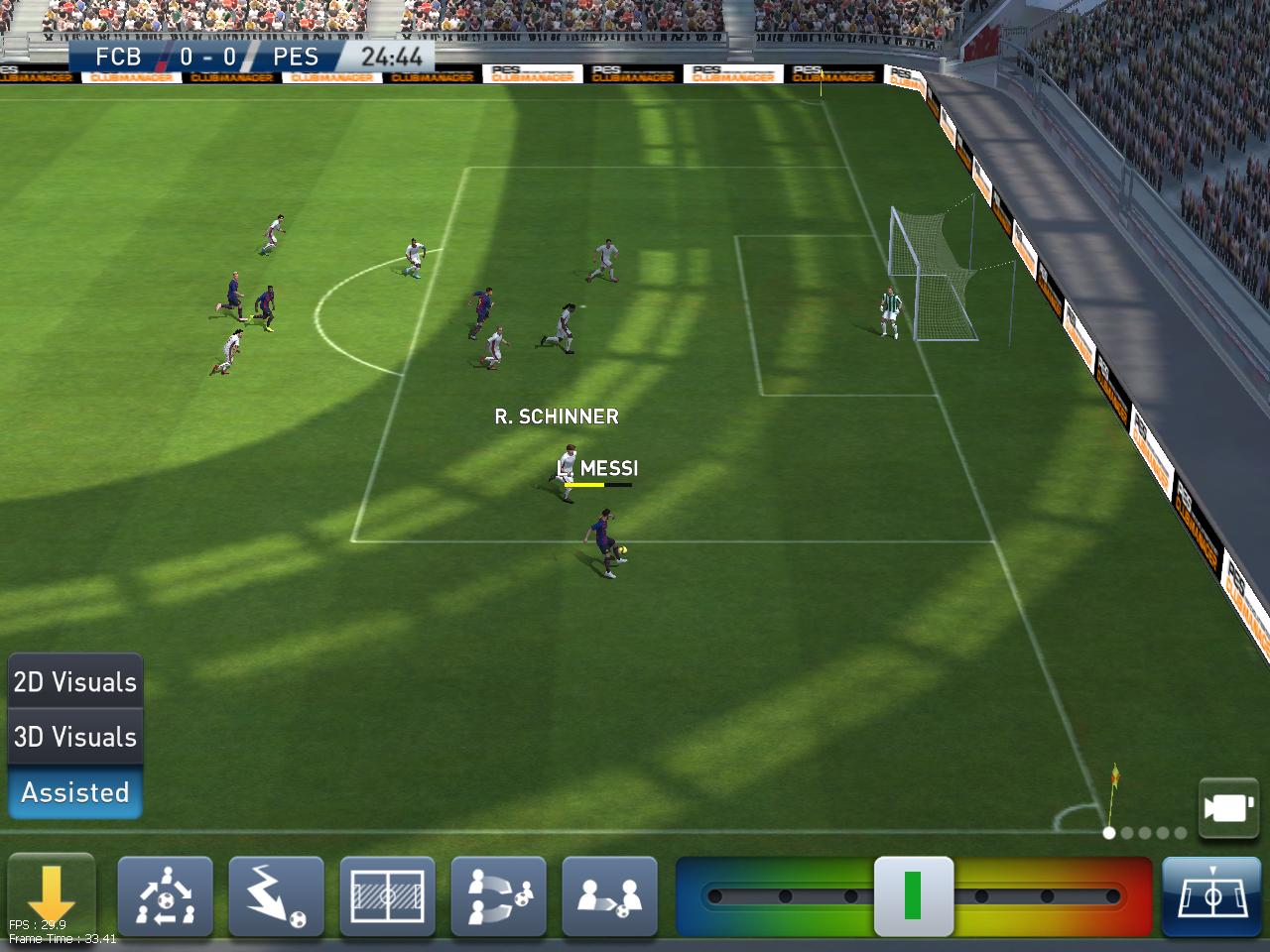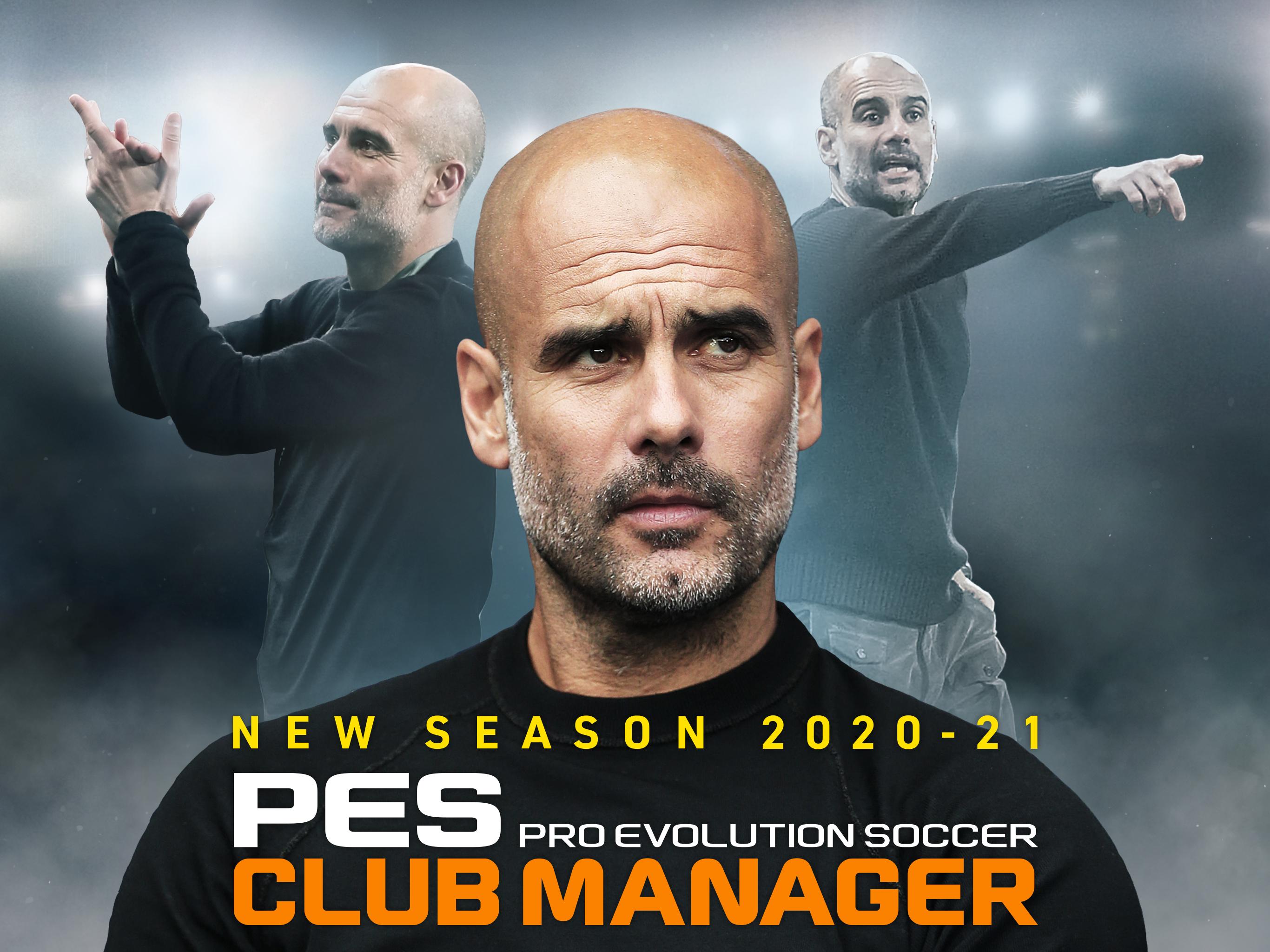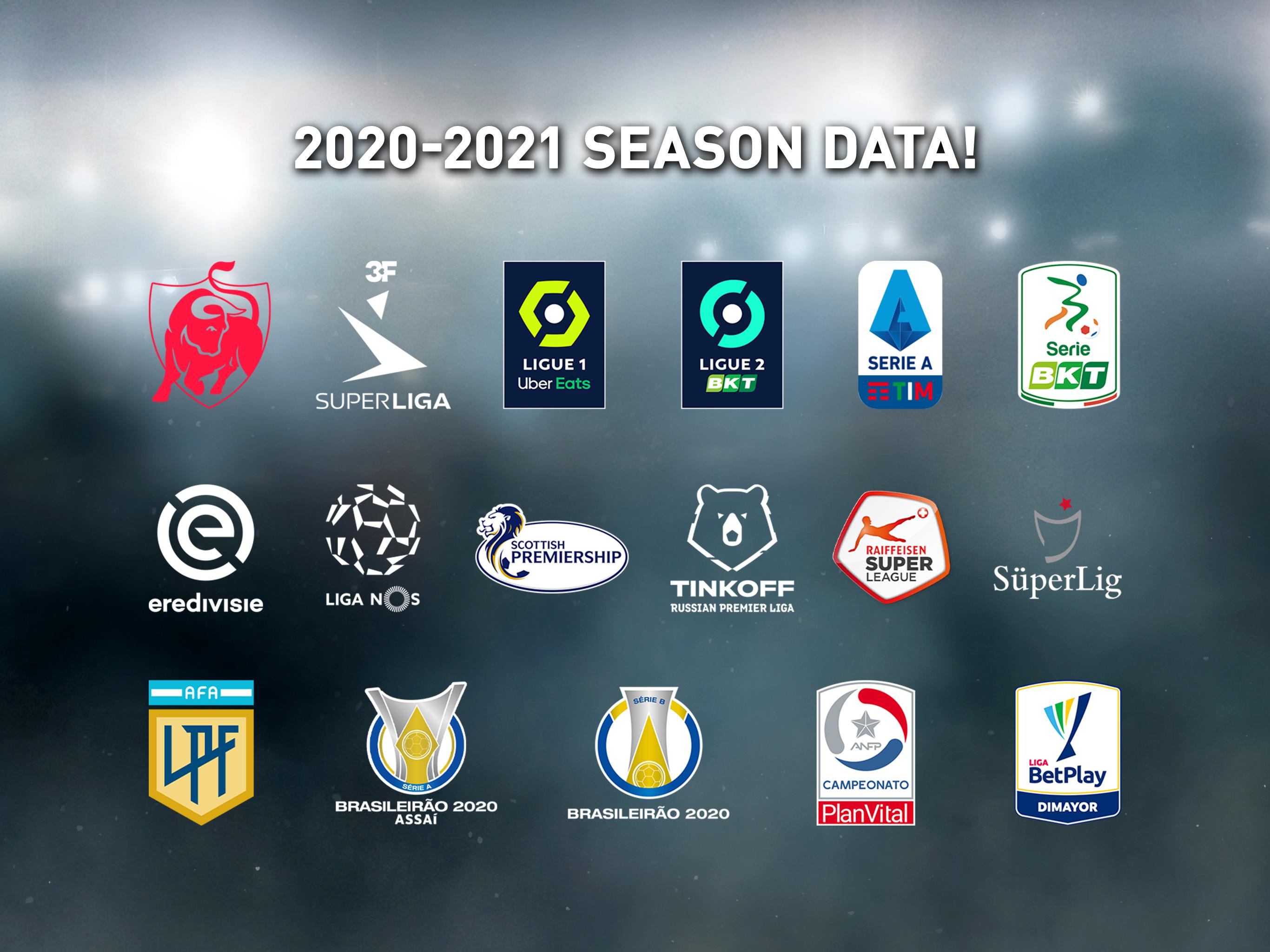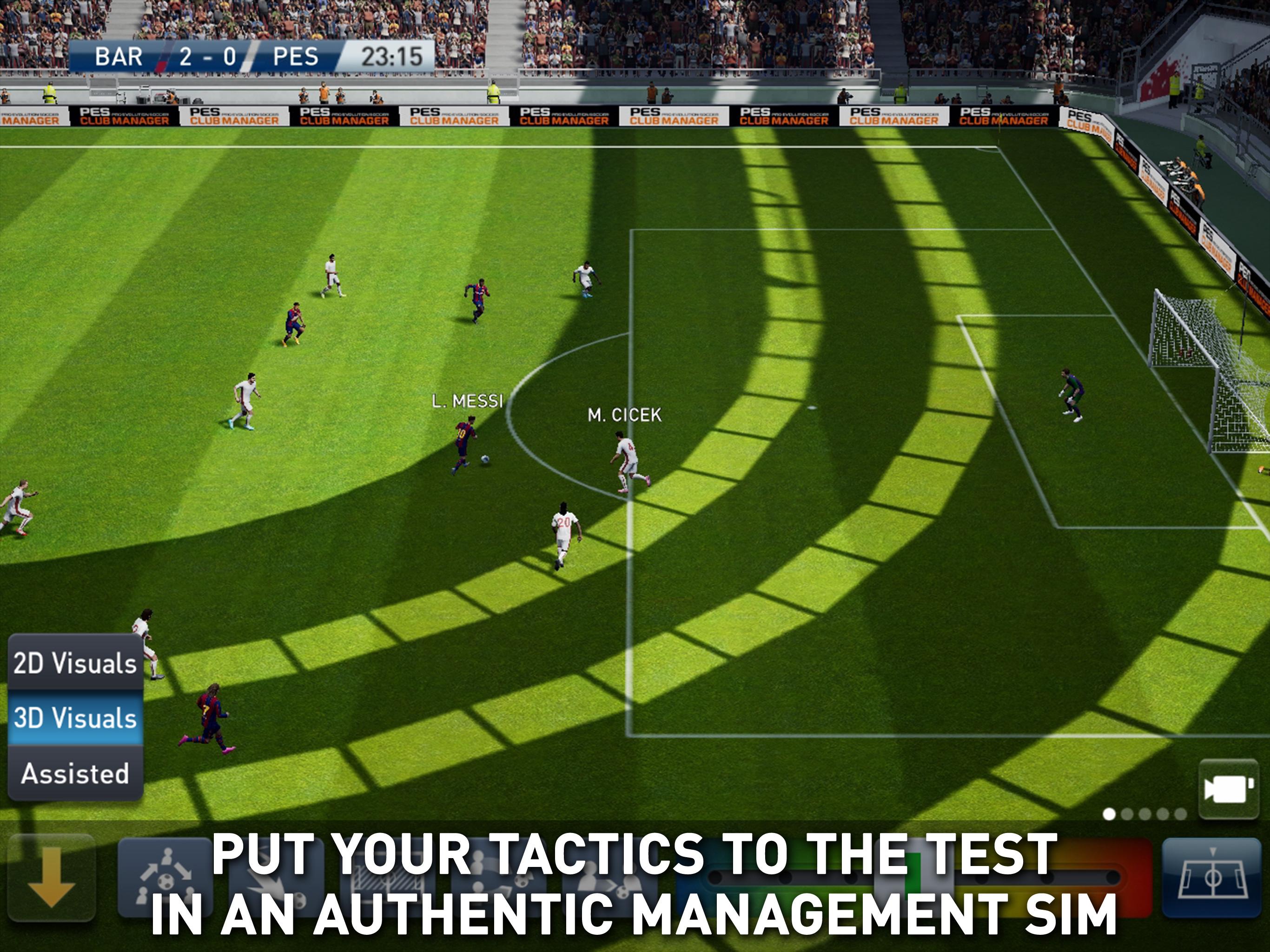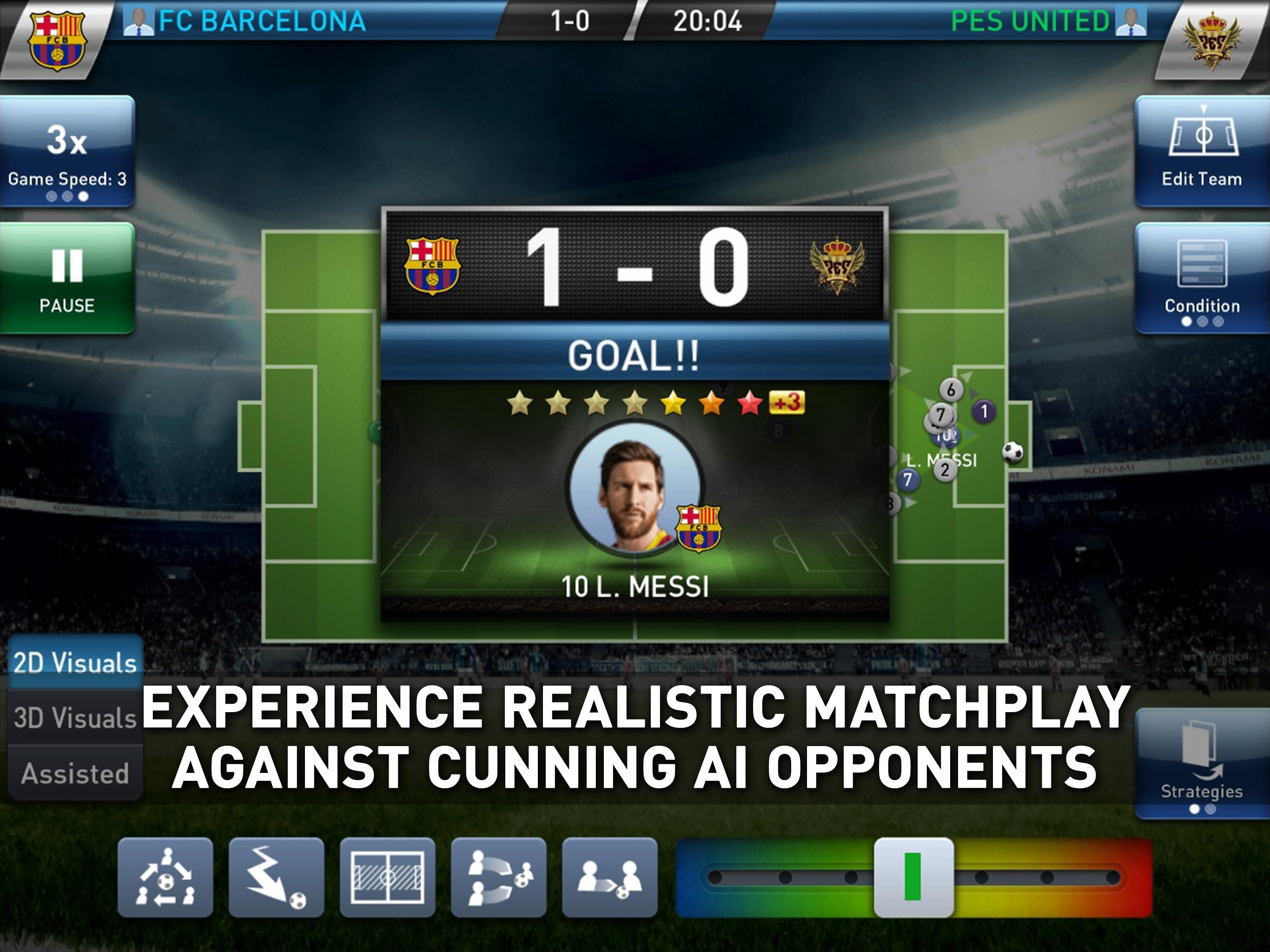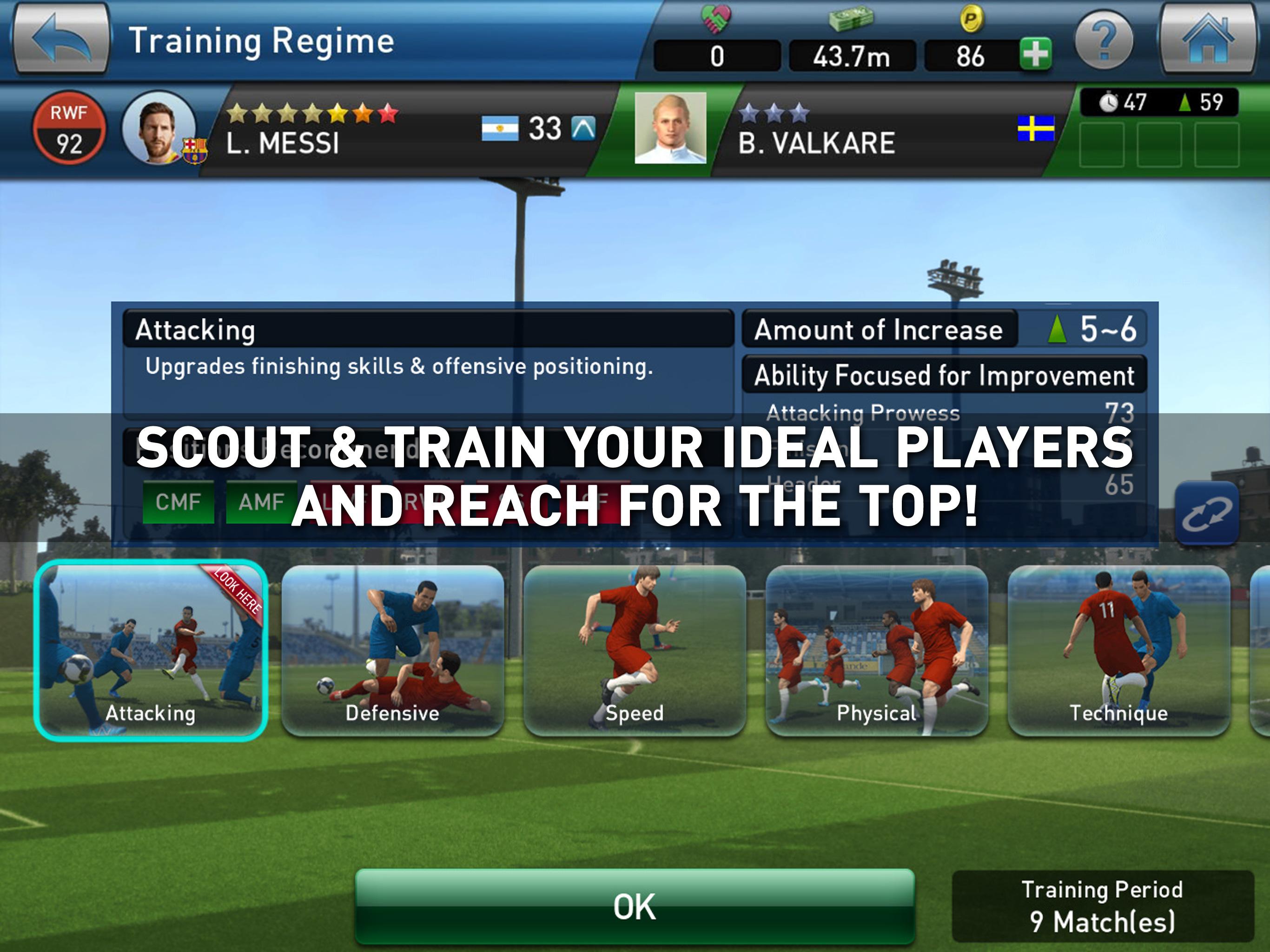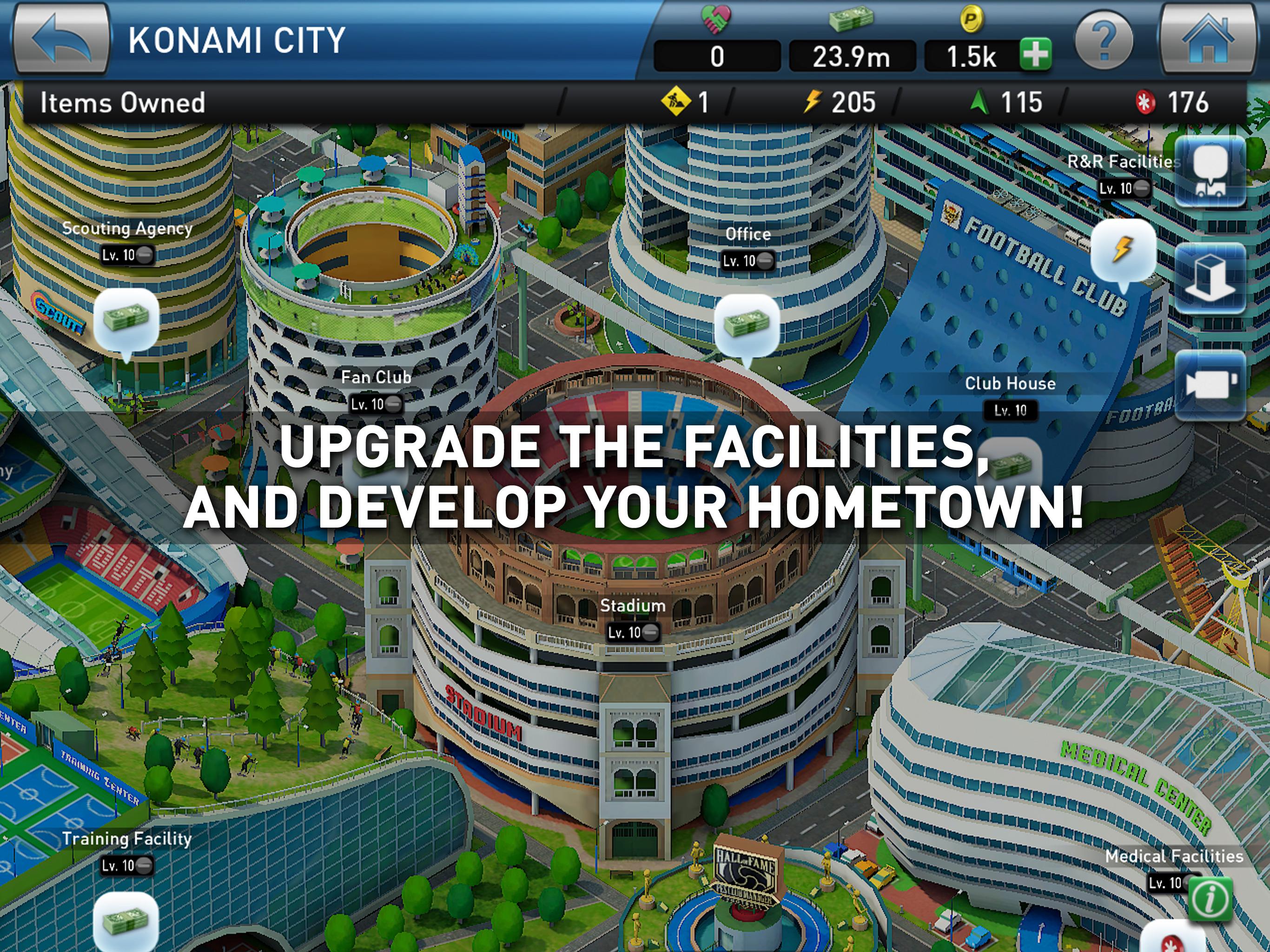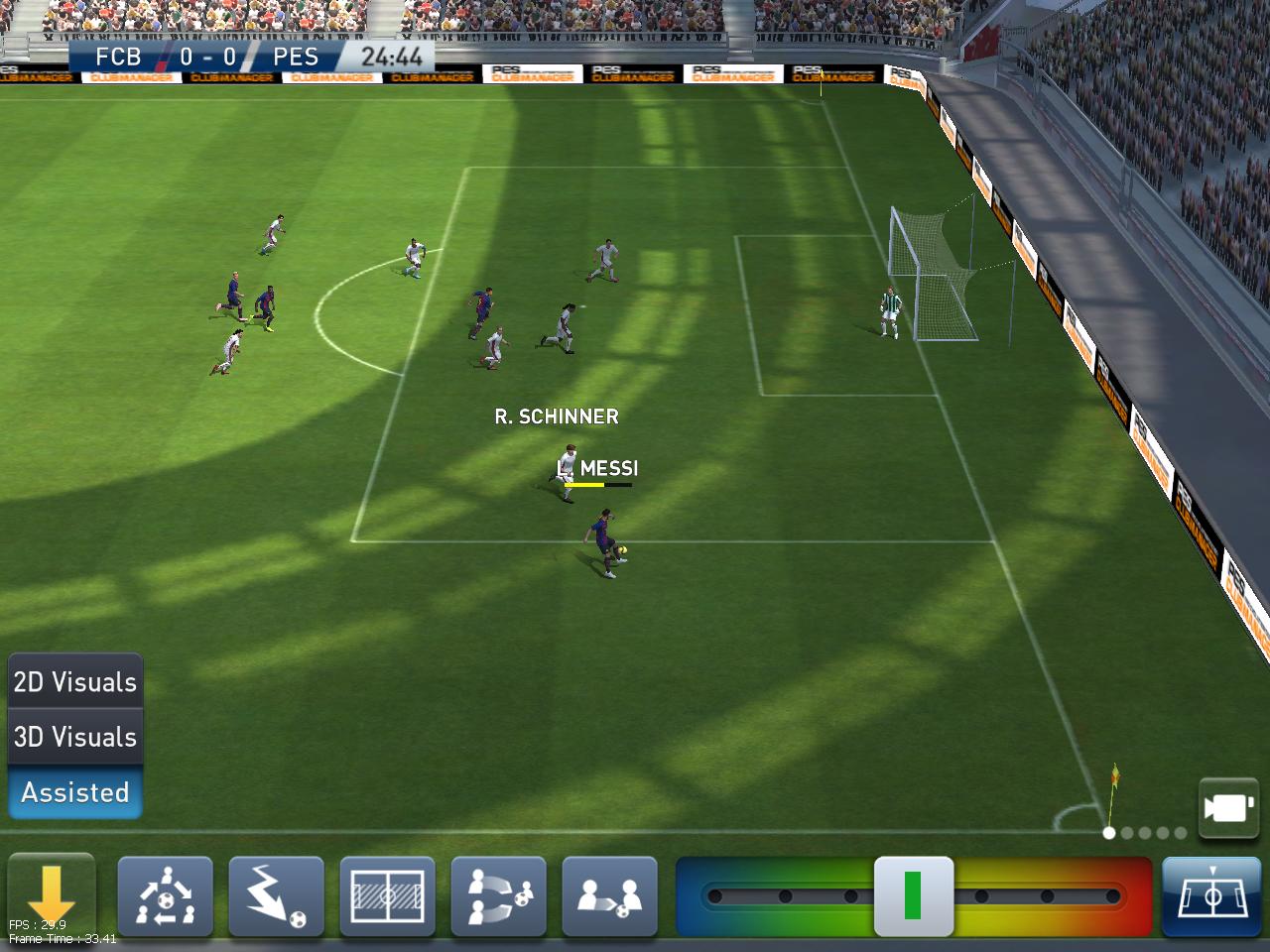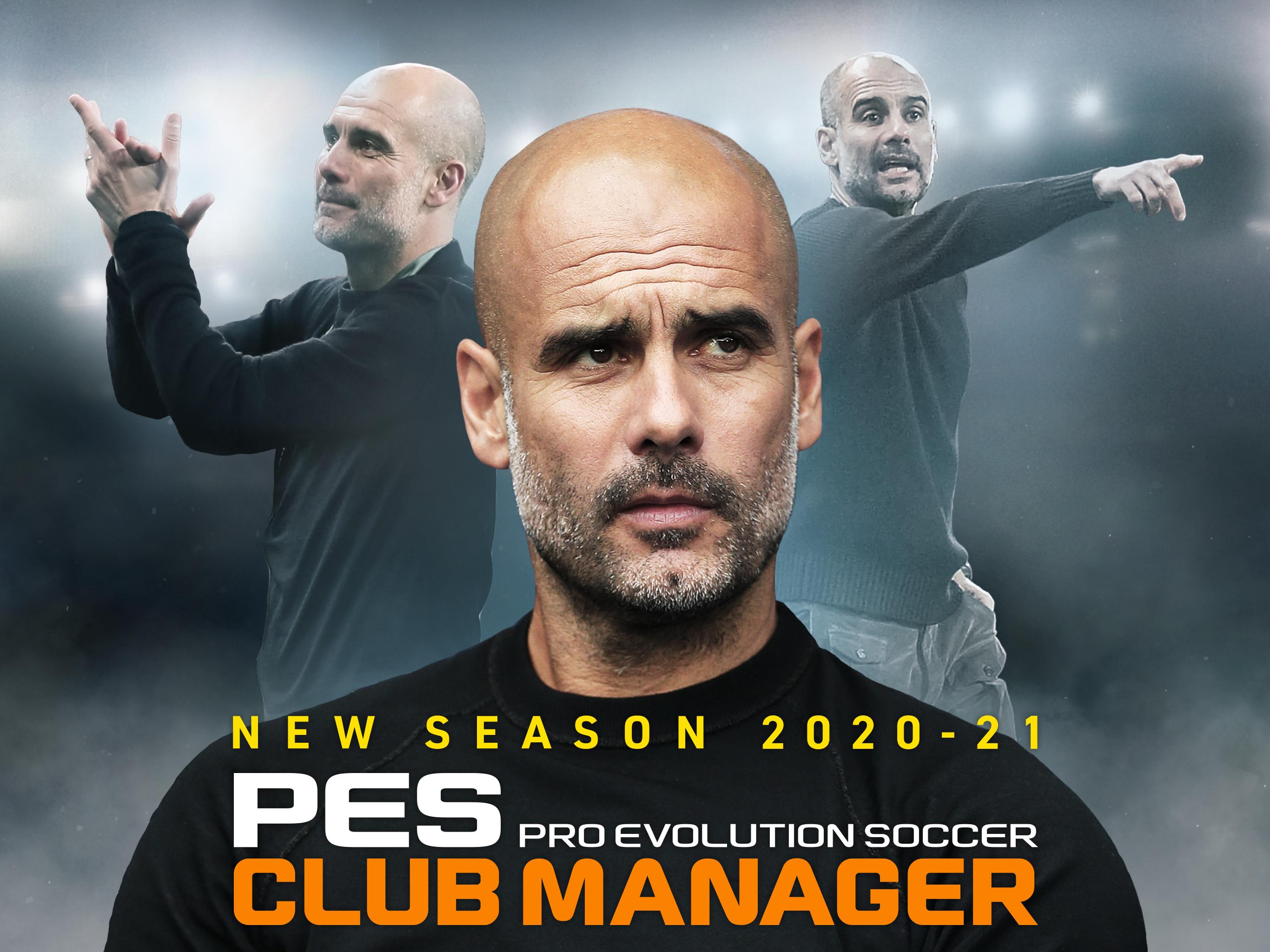 Description of PES CLUB MANAGER
PES Club Manager
is "PES" Soccer simulation game successor, which was played by more than 25 million users around the globe. So you have have all right to believe the renewal will be more popular among the players.
PES Club Manager
is a sport management game with the PES (Pro Evolution Soccer) license, where you can create your own soccer team that you'll have complete control of. When putting the team together, you'll be able to choose the emblem, the equipment design, the name and city, among many other things.
In
PES Club Manager
, you have all the power. As manager, you must handle all of the aspects of your team: from choosing the starters and training, to the shooting order, and the intensity of the practices. In addition, you can also take care of signings, the creation of infrastructures for the club, and the development of new young players.
You can try out your Soccer Theory in Player Training Mode. Train players however you want by assigning them to a quality trainer and the training venue of your choice. You can complete against rivals around the world with the team built under your team concept.
Managing the team from the office is great, but where
PES Club Manager
really stands out is during the matches. You can choose the perspective that you like whether it be in 2D or 3D. By default, the game is in 2D and in fast motion, but every time there's a dangerous play, the view changes to 3D, using the PES 2015 engine.
PES Club Manager
is an excellent soccer manager game, that not only has dozens of options and official licenses for dozens of teams and thousands of players, it also has fantastic graphics. The only downfall is that it takes up a lot of space and could slow down less powerful devices.
We recommend
PES Club Manager
iif you:
・For those who want to construct a great stadium that will be iconic to the club's fans, just like how  Borussia Dortmund did.
・Possess a soccer philosophy like FC BARCELONA.
・For those who are attracted to clubs like Borussia Dortmund, a team that contributes to their          hometown and is loved by their local fans.
・Believe tradition is important for a soccer club.
・For those who want to improve their soccer tactics by making flexible tactical changes during   matches like Borussia Dortmund's manager, Tuchel.
・Think a soccer club can become something more than a "club".
・Believe "winning in a style" is the ideal victory.
・Think soccer is all about tactics.
・Want to manage a dream team with your favorite players.
・Want to become an owner of a soccer club with a long history.
・Want to test out new soccer tactics.
・Are curious about young soccer stars.
・Are curious about mid-season transfers.
・Watch national matches.
・Root for young players in international tournaments.
・Think training young generations is important.
・Think philosophy is necessary for strong clubs.
・Soccer is your favorite sport.
* PES Club Manager is a free-to-play app. No purchases are required. All users can play the entire game free of charge, although purchasing PES Coins can speed up gameplay and help to strengthen your club faster. In-app purchases can be disabled by "limiting in-app billing" on the device used.
This is an online game only. Users must be connected to the internet (3G,4G,or Wi-Fi) to play. Internet connection charges may be incurred separately depending on the user's network environment.
We think you may be like the games:
Football Master
,
Fantasy Football Manager (FPL)
, and
FIFA Mobile Soccer
, ect.
Additional Information
Current Version
4.0.1
Publish Date
2020-11-12
Available on

Requirements
Android 4.1+
Similar to PES CLUB MANAGER