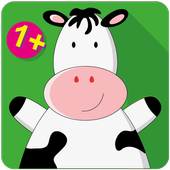 Moo & animals - kids game for toddlers from 1 year
|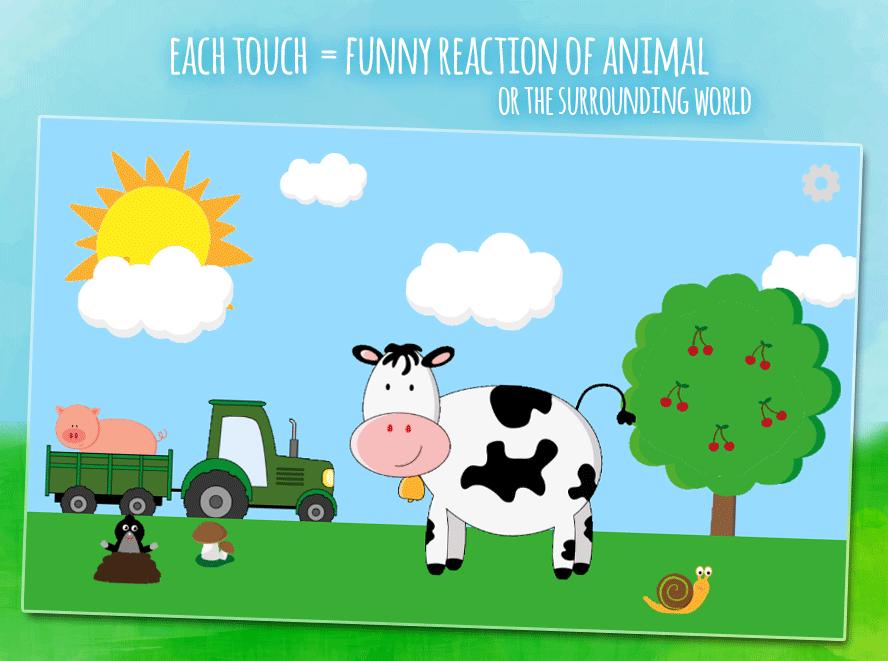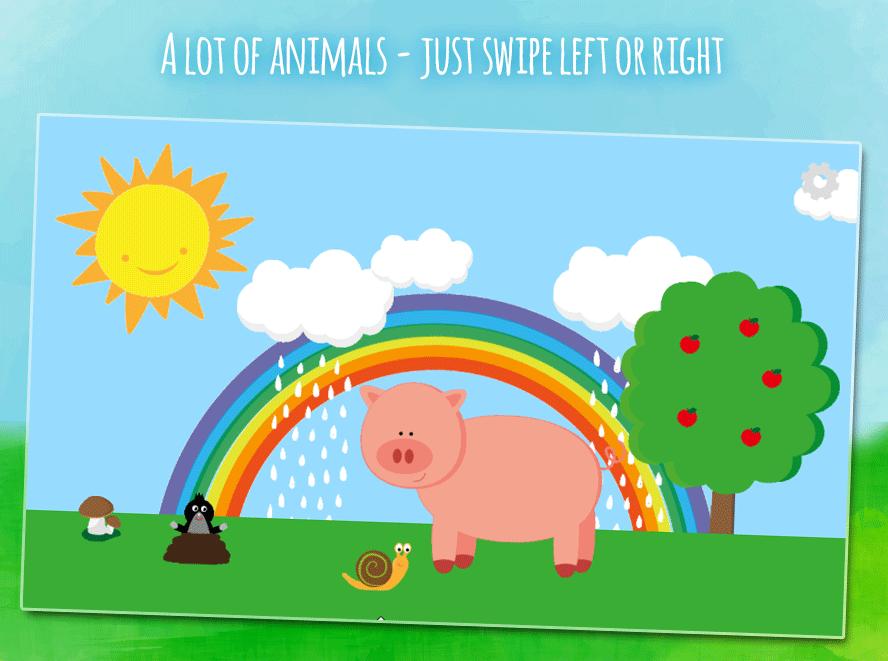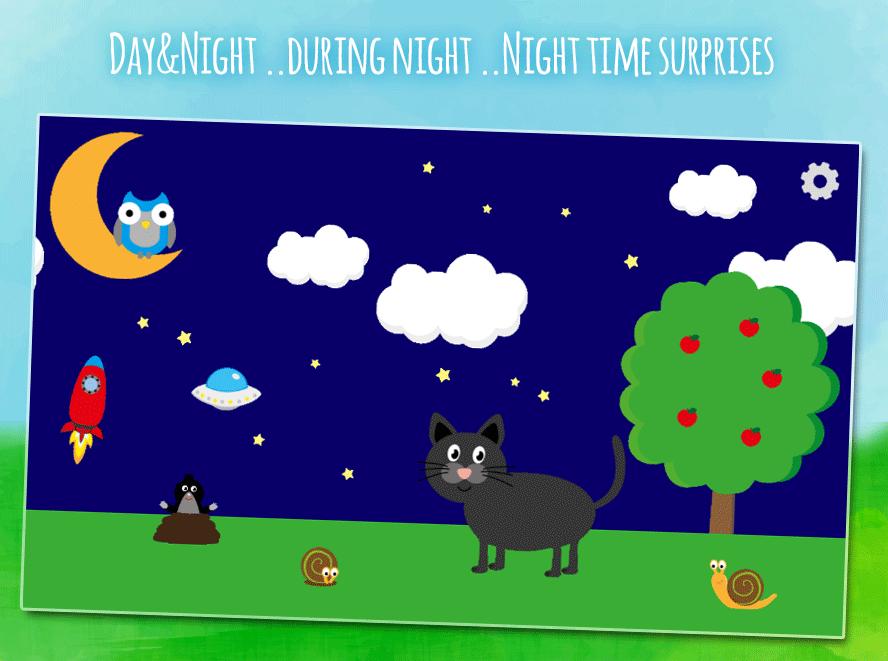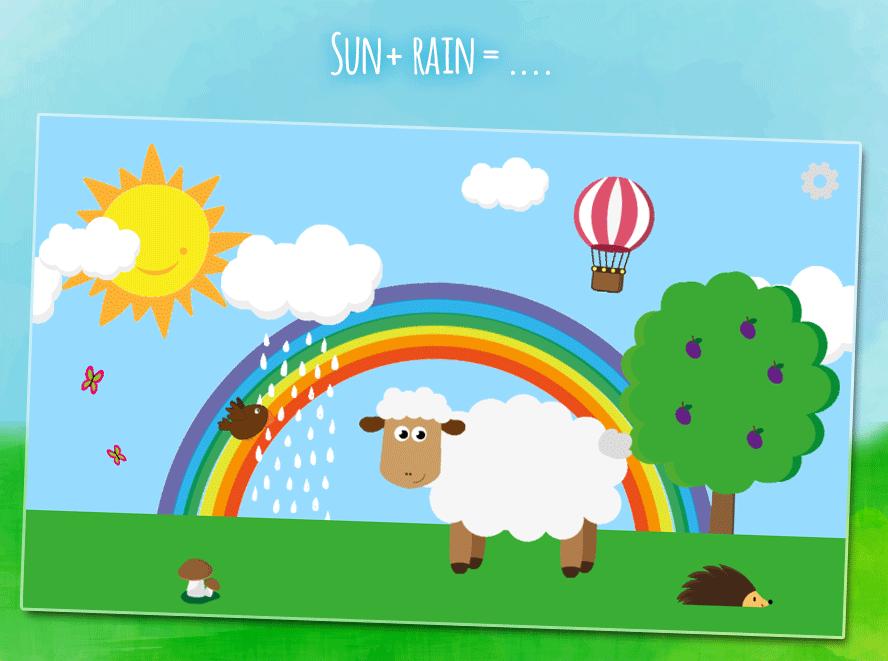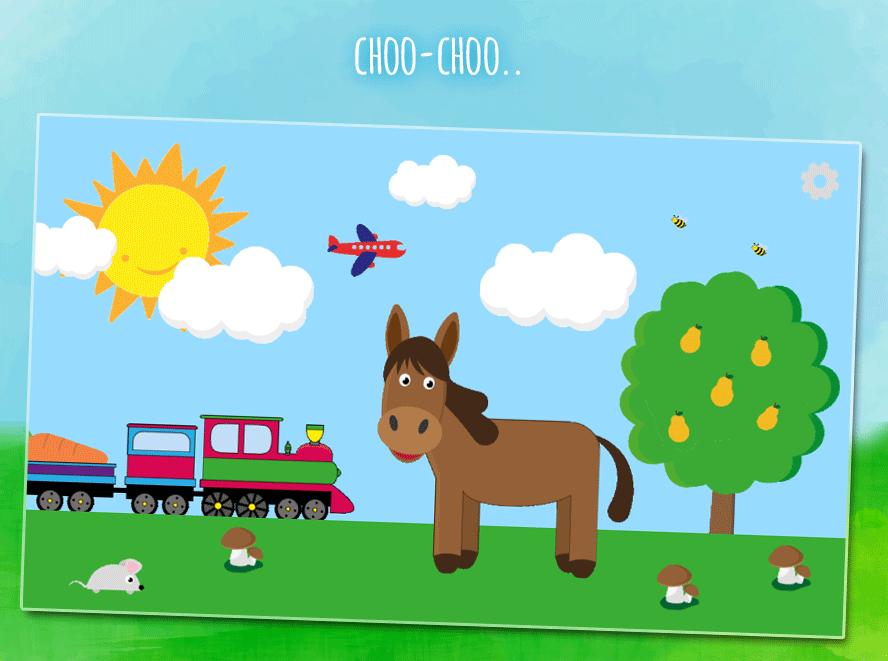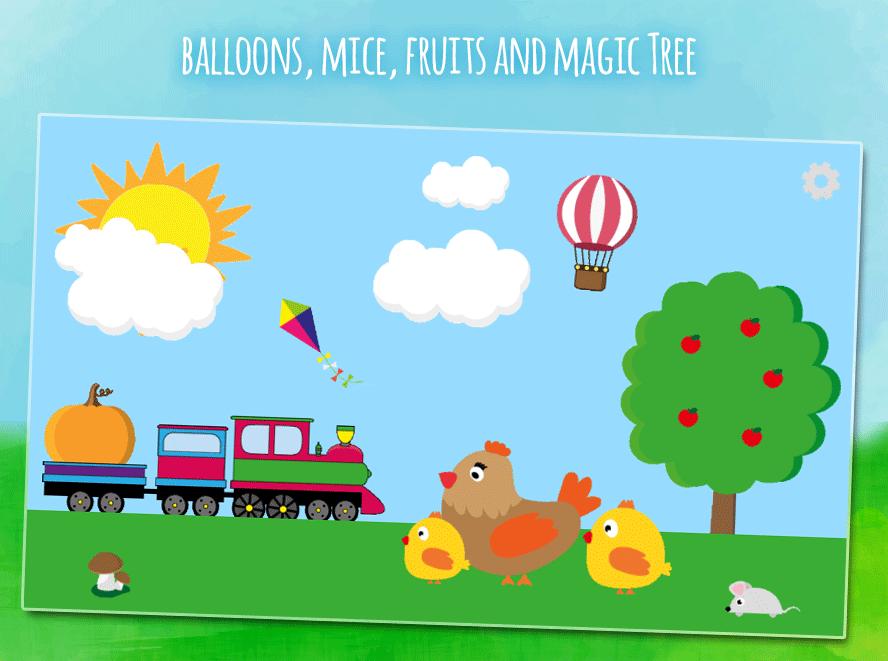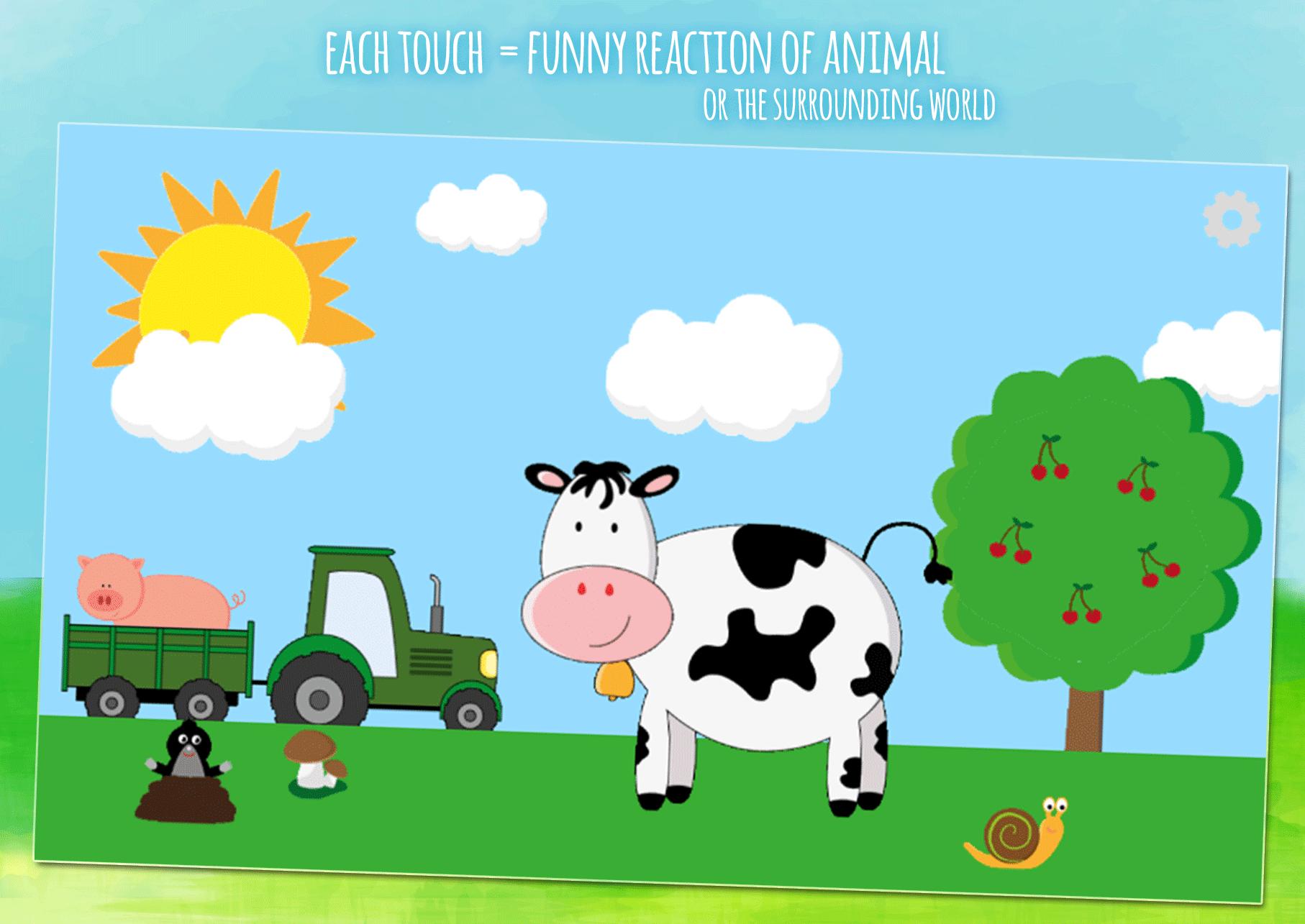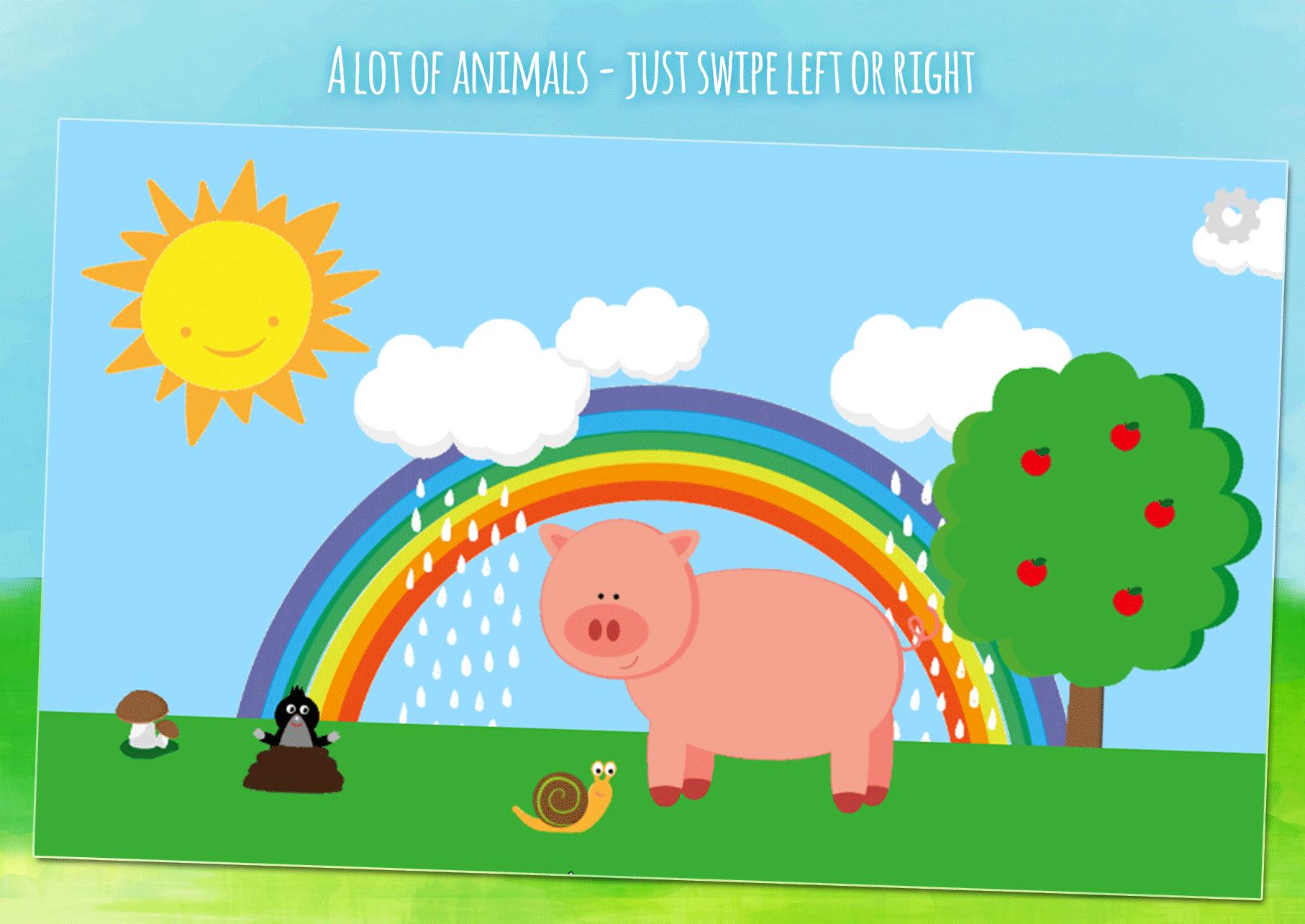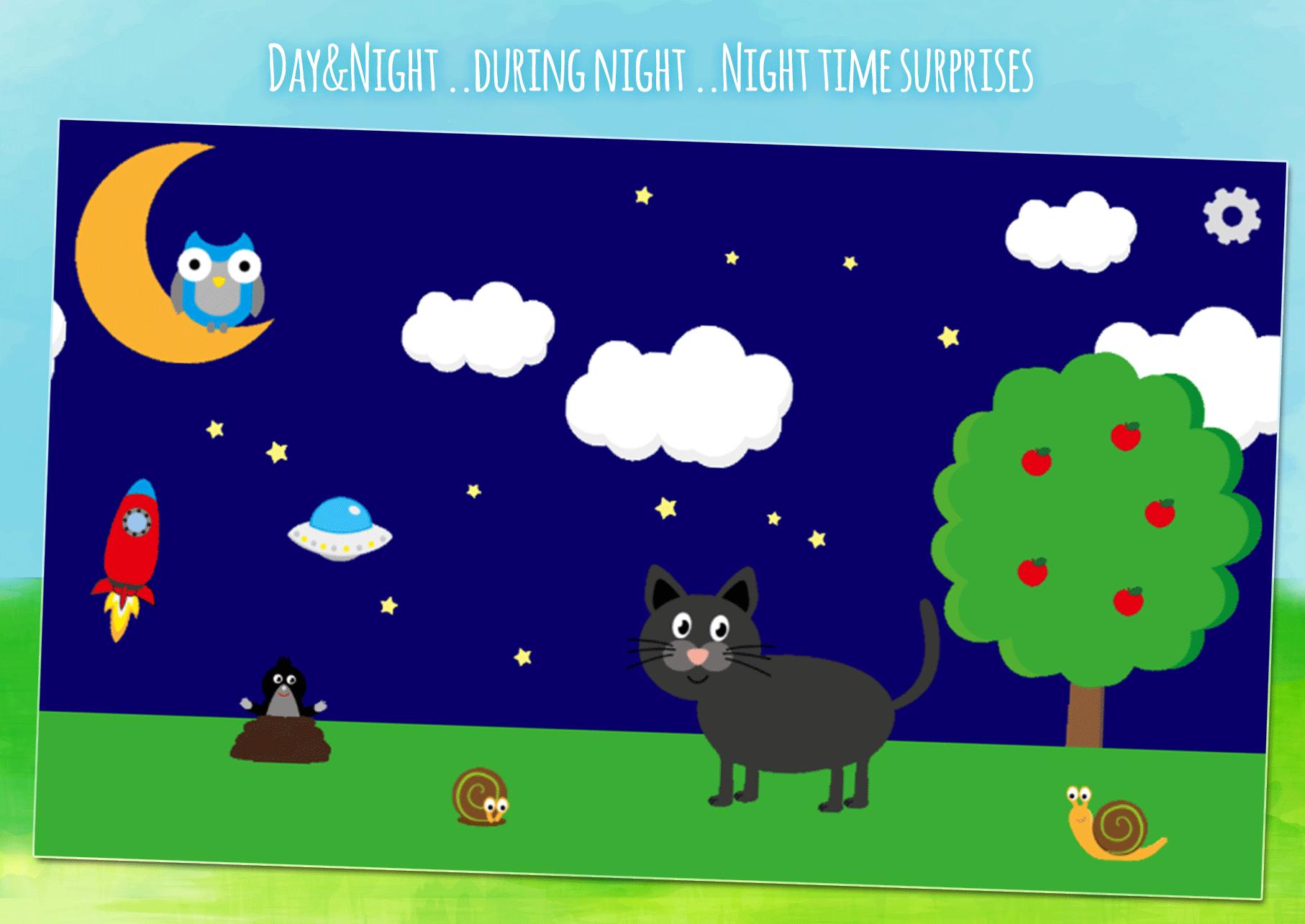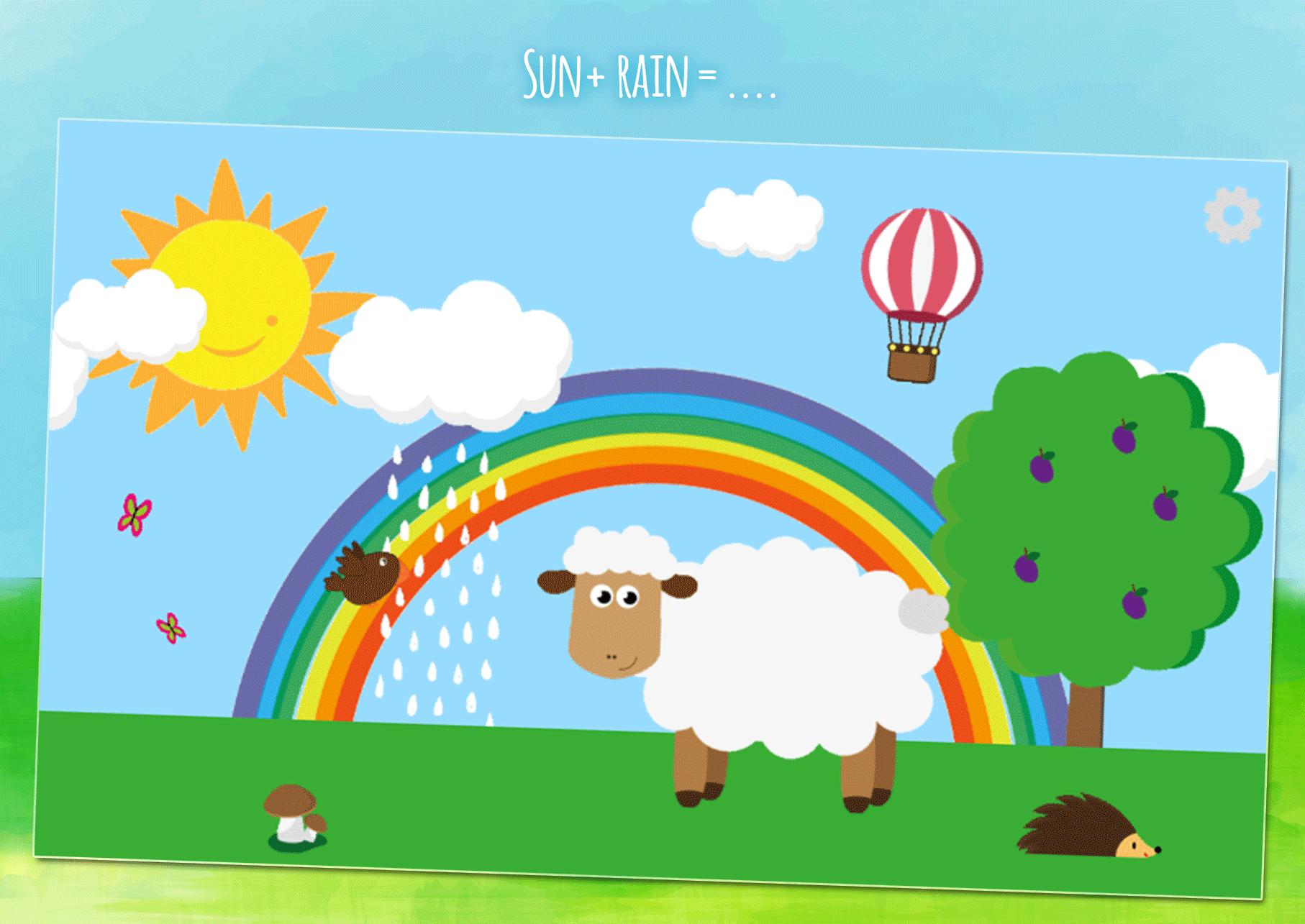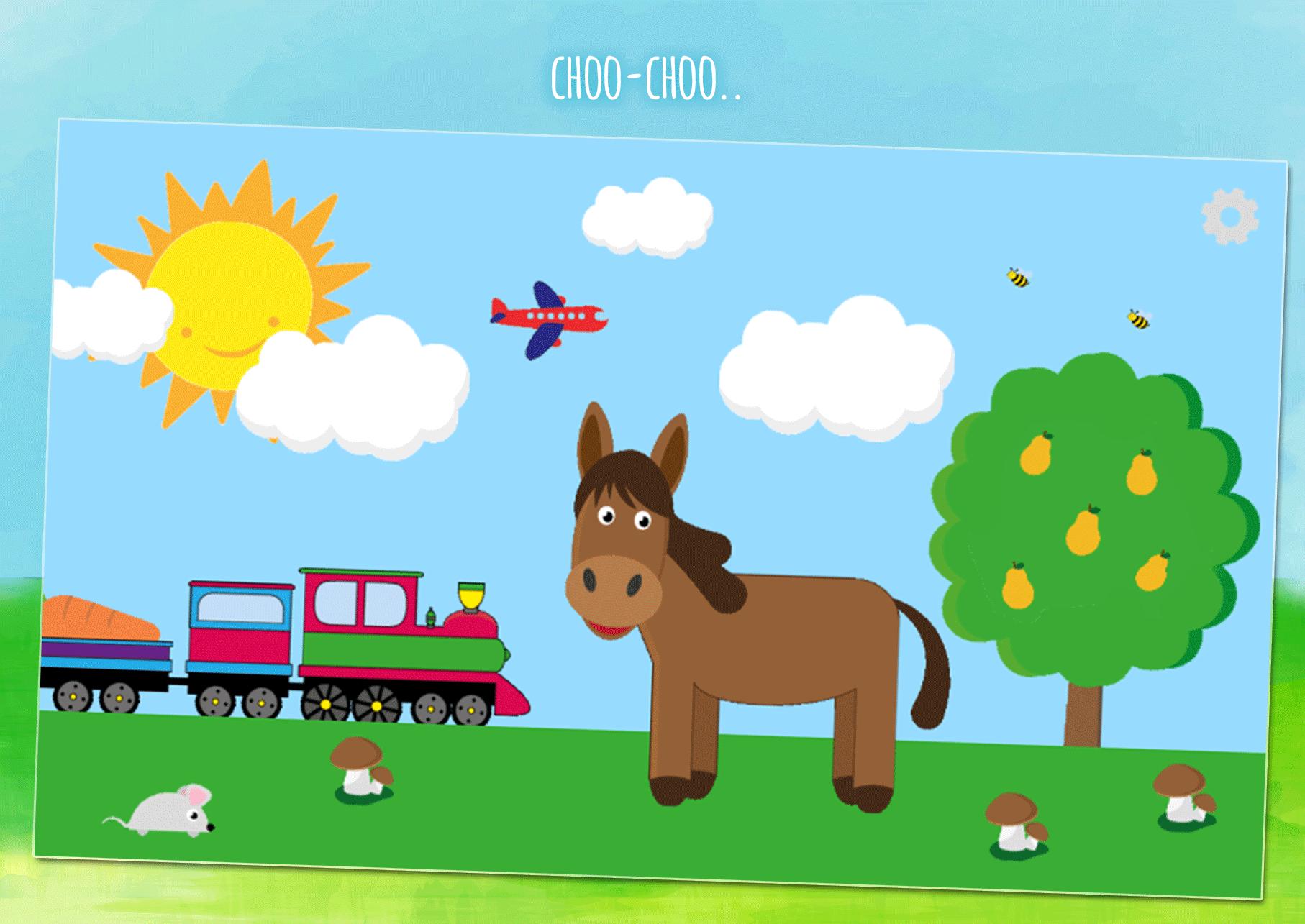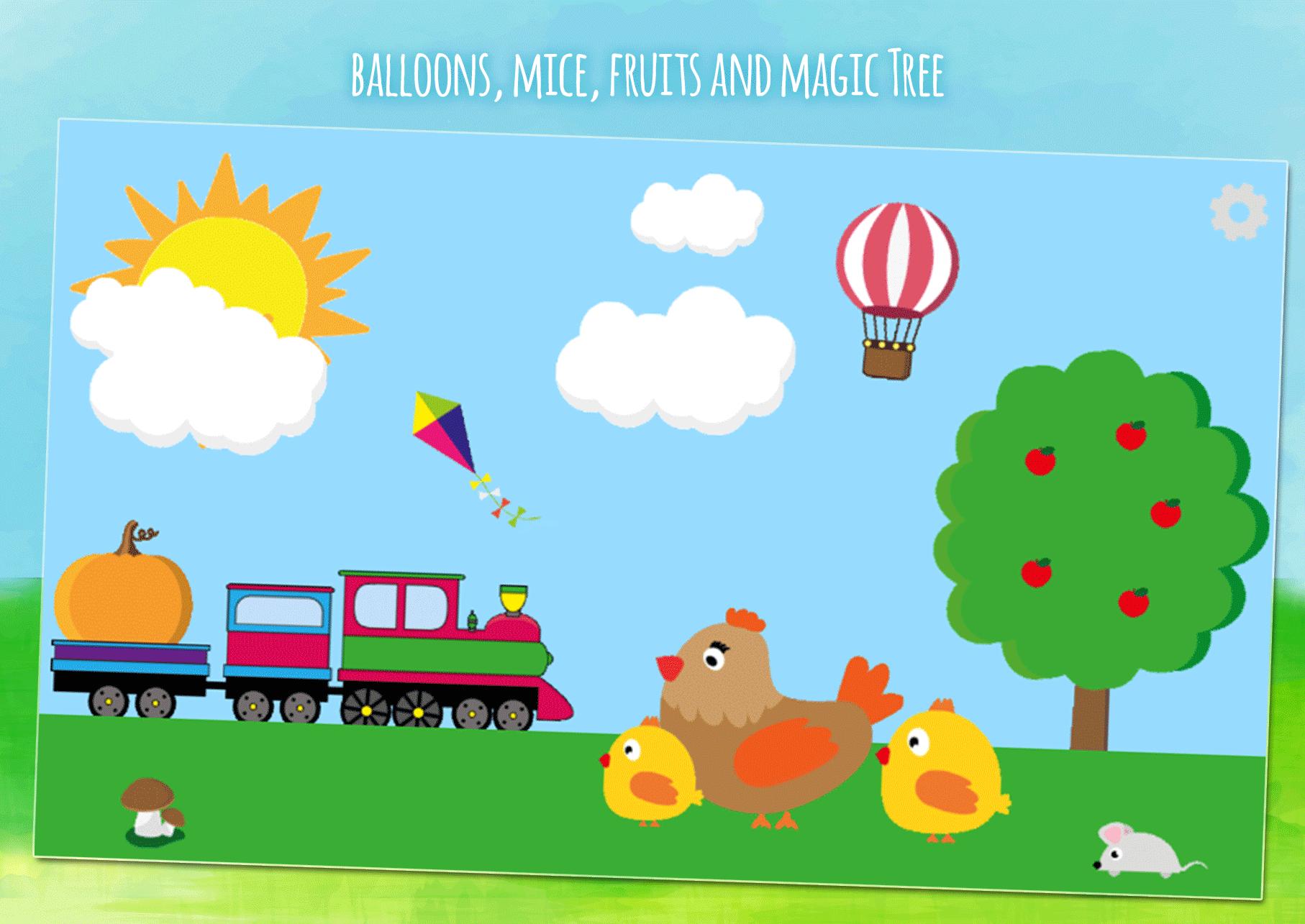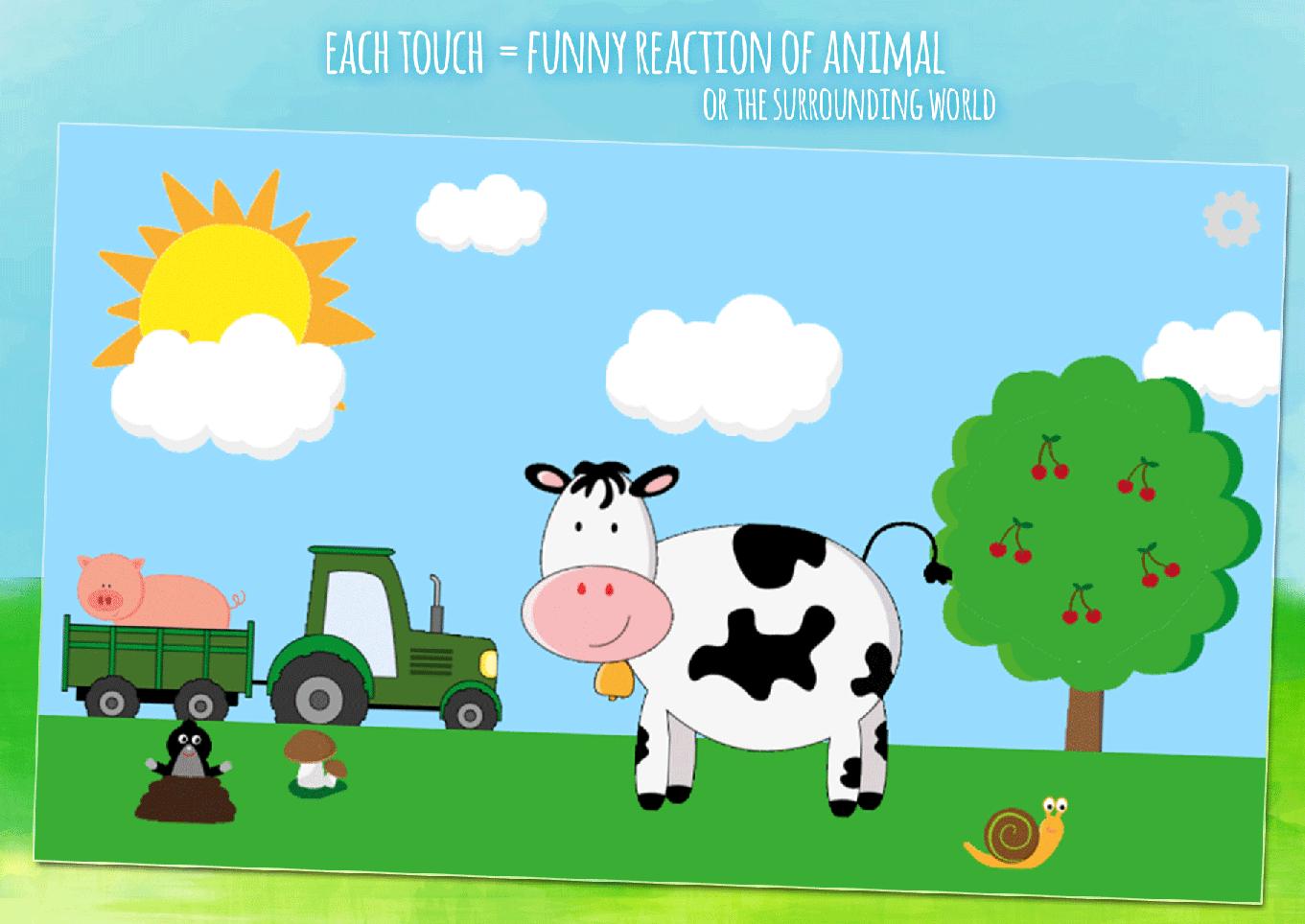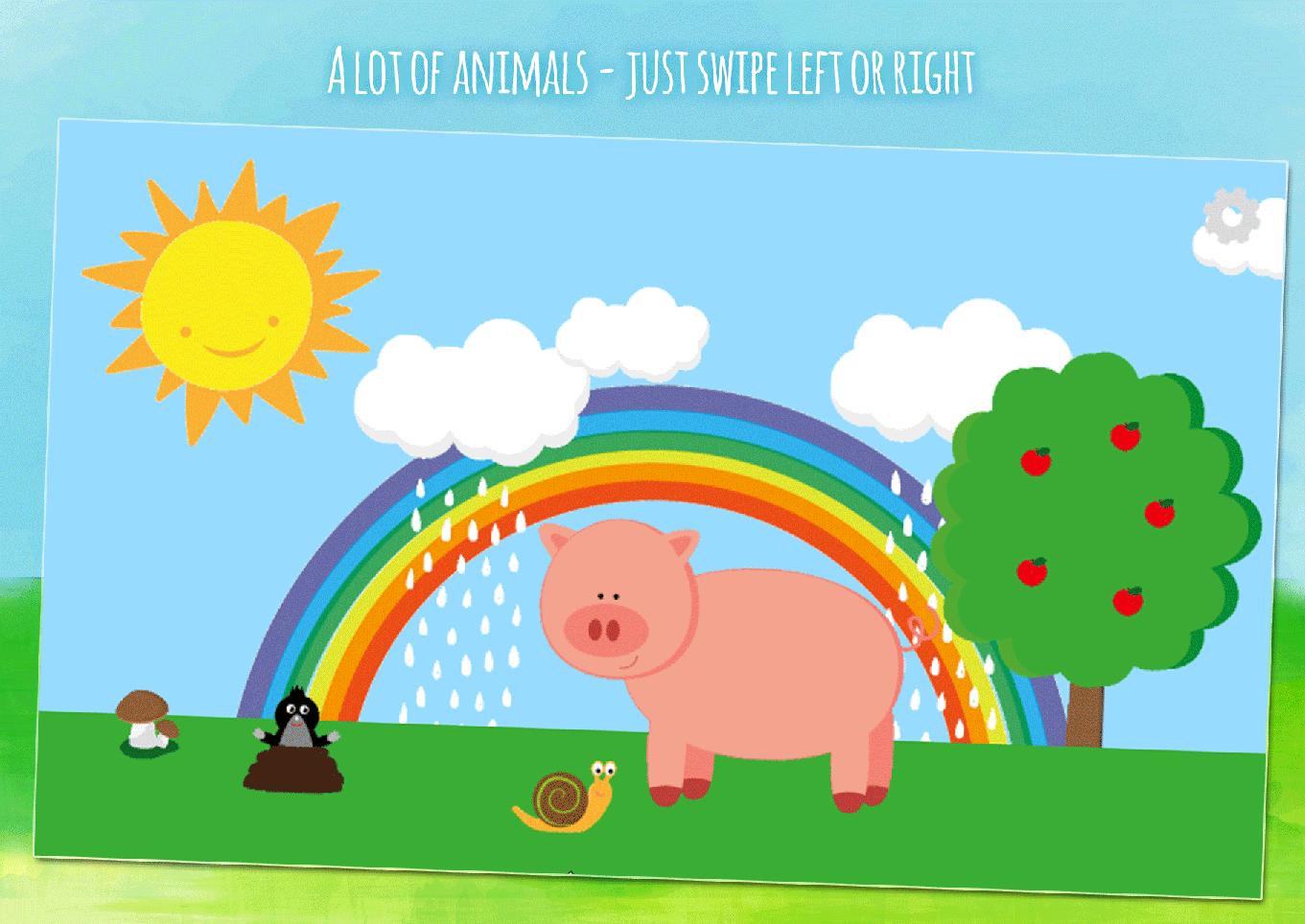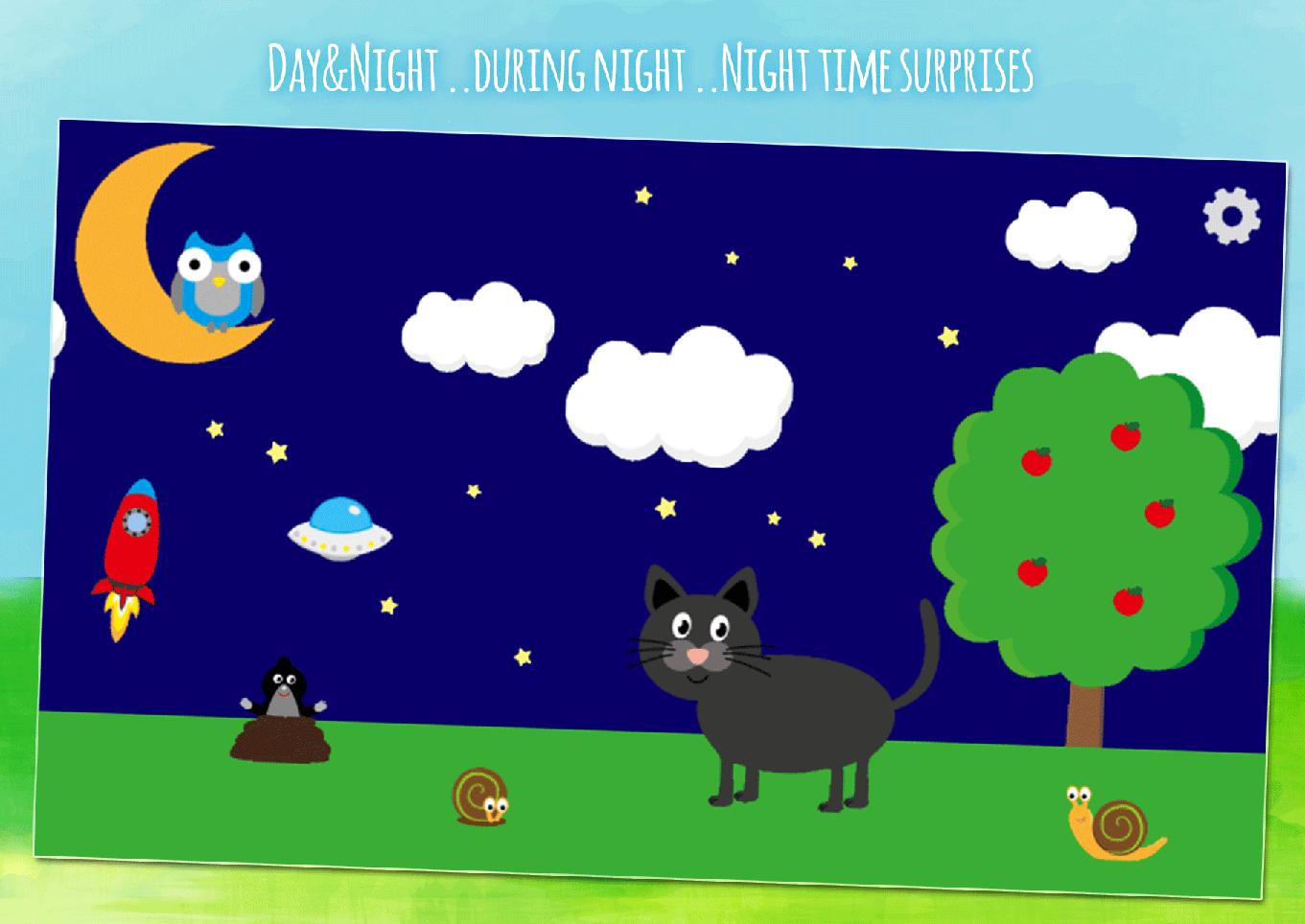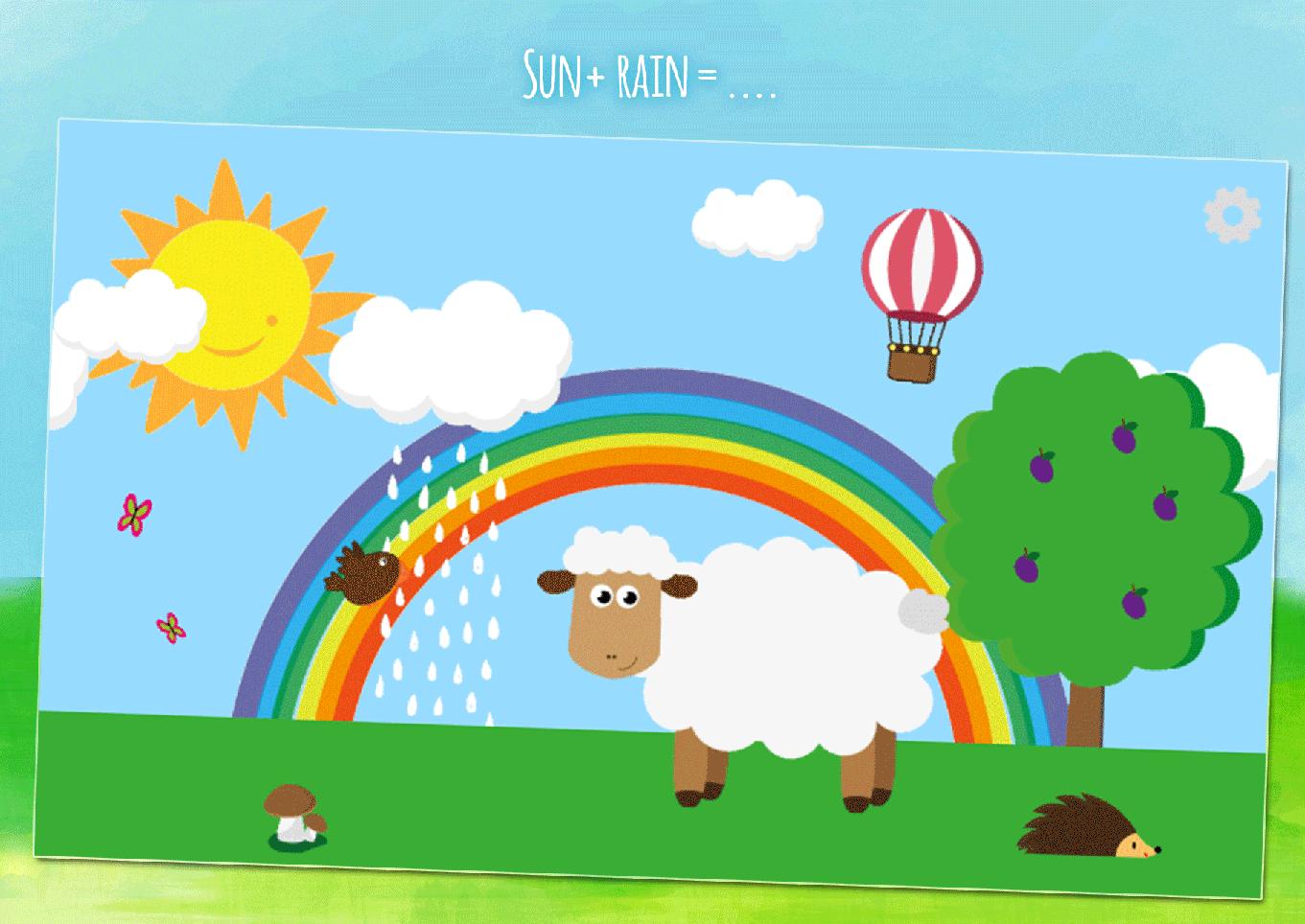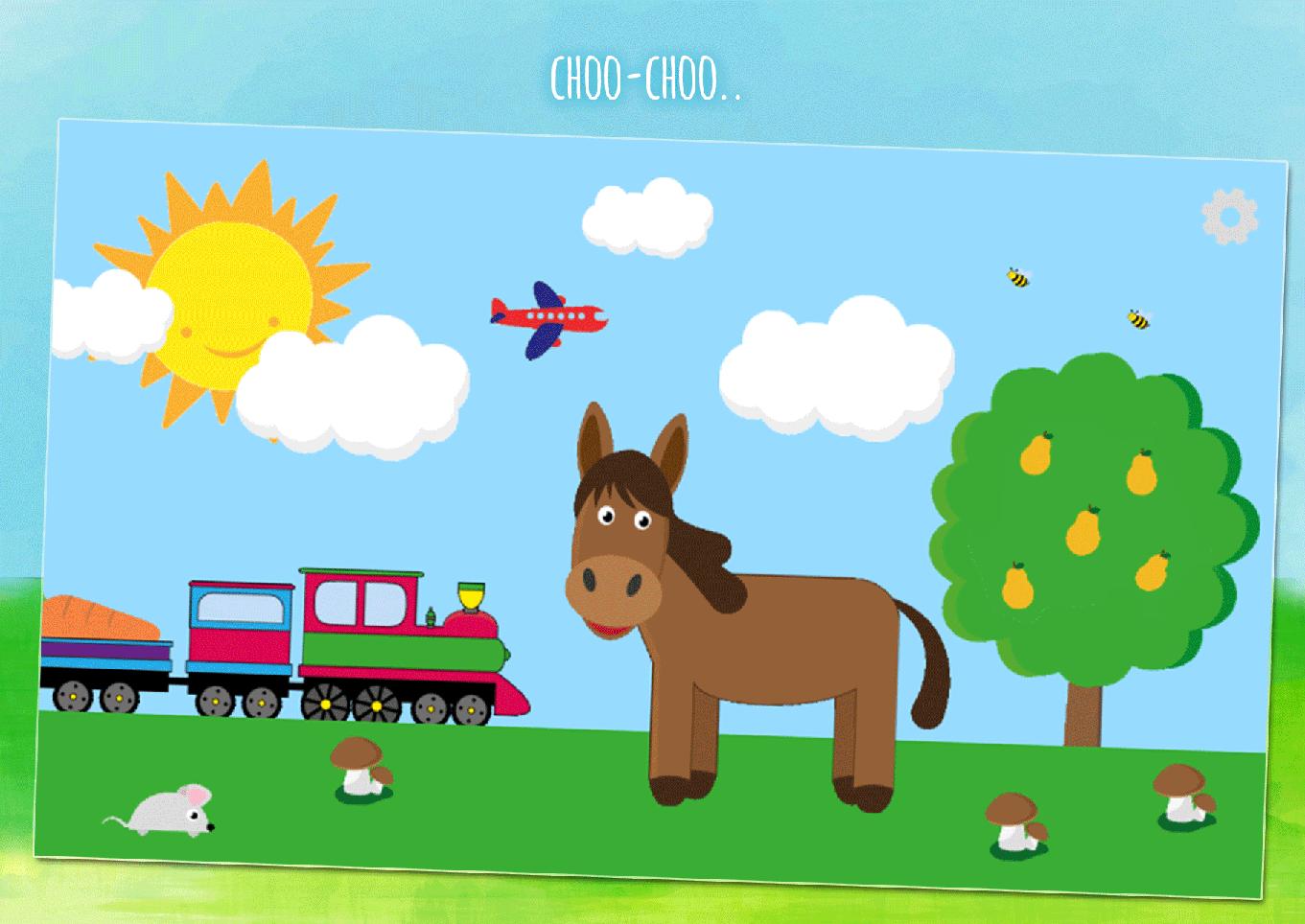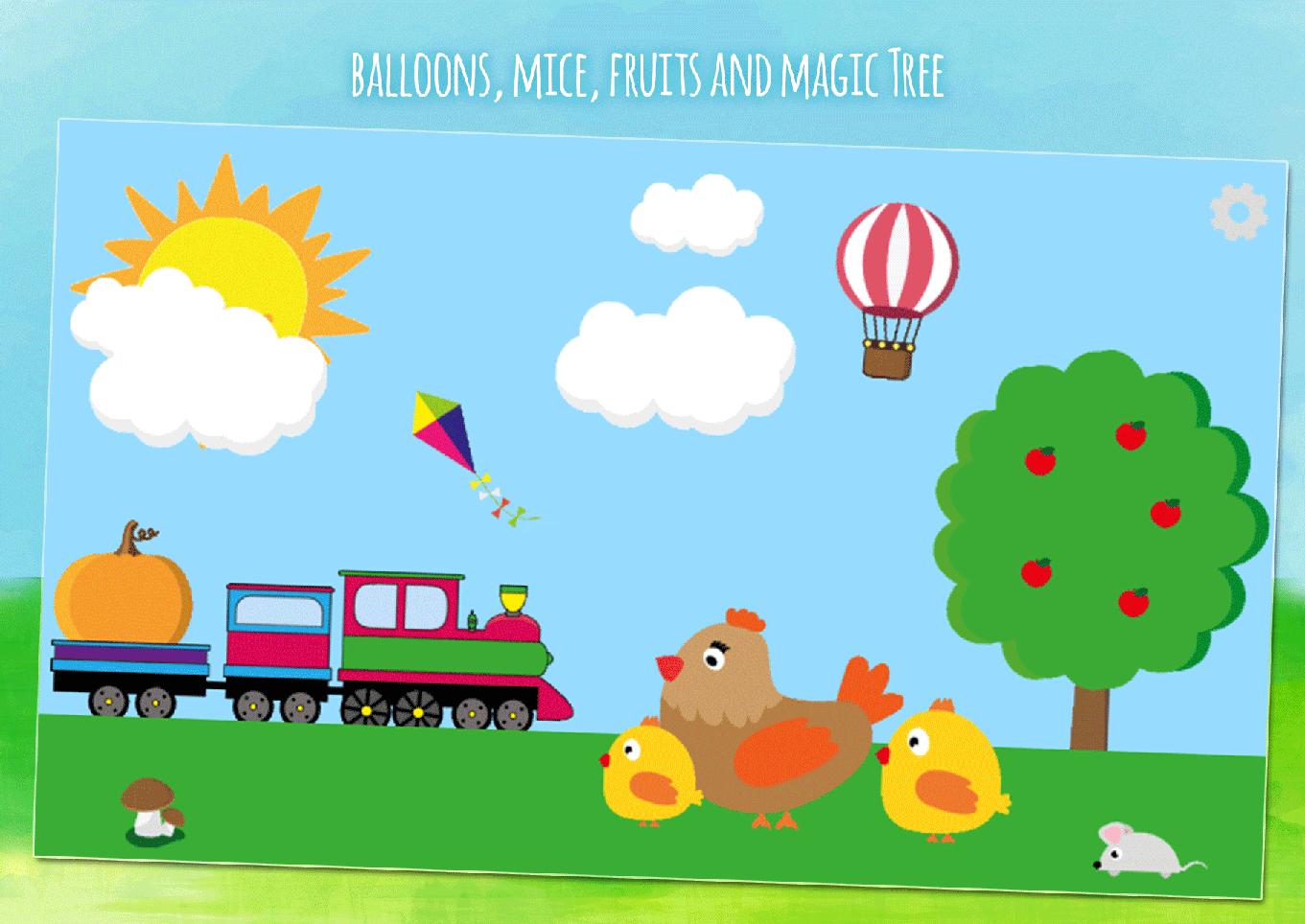 Description of Moo & animals - kids game for toddlers from 1 year
This is not a typical game in which you go through levels and quests. It is fun, where each touch or finger swipe will cause a funny reaction of farm animals or the surrounding world. Simple and intuitive.

The game is excellent for toddlers and kids from 1 year old. Contains lots of colorful pictures and funny tunes.

★ There is a cow, pig, lamb, hen, goat, cat, dog and many other animals. Each makes their own, characteristic sound. When you swipe left or right they swap places.

★ The Sun is shining in the sky. When you swipe down, the Moon appears. Tap the cloud and it starts raining. Tap anywhere else.. rainbow, stars or bubbles appear in the sky. Each action has own sound.

★ The tractor rides in the background. Colorful choo-choo train carries fruits and vegetables. Planes fly across the sky.

★ There are balloons, kites, mice, hedgehog, mole and many other surprises.

★ The game has a quiet, rhythmic music playing in the background. Music and sounds can be turned off.

The game is educational. Kids will discover how looks like life on the farm, learn characteristic sounds of animals, names of fruits and vegetables, the laws of nature.
Enjoyable game, especially helpful in long journeys or flights with your baby.

• We do not collect personal information.
• The game contains ads that help us develop the game and make new ones:)
• You can disable ads by buying a premium version of the game.
• In addition, premium version contains a game lock that prevents from quitting the game accidentally.

With the game lock toddlers and kids from 1 year can play it without supervision without the risk of leaving the game.
Your toddler will love this app!
Additional Information
Current Version
1.7.7
Publish Date
2020-08-03
Available on

Requirements
Android 4.1+
Similar to Moo & animals - kids game for toddlers from 1 year