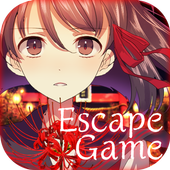 Escape Game Yotsume God
|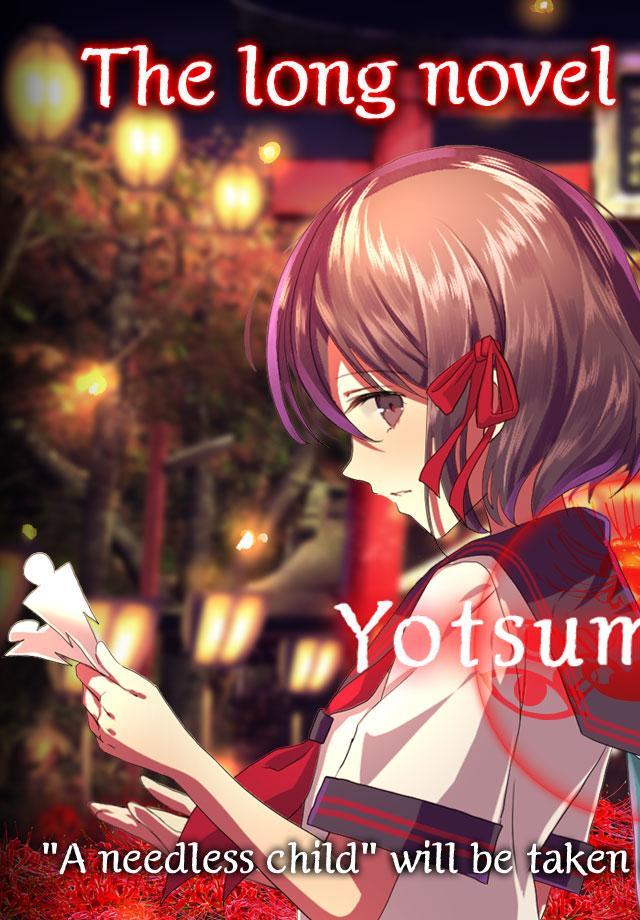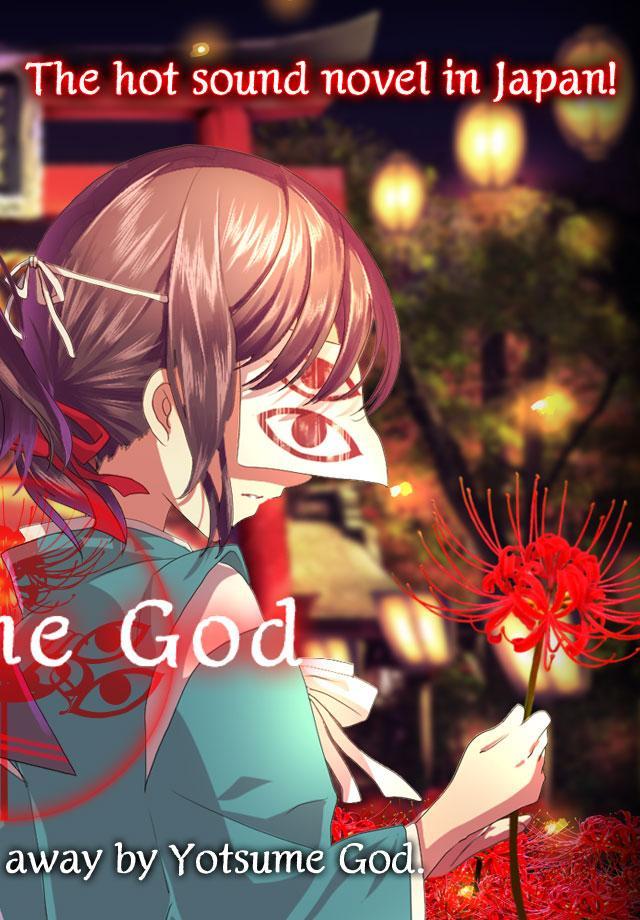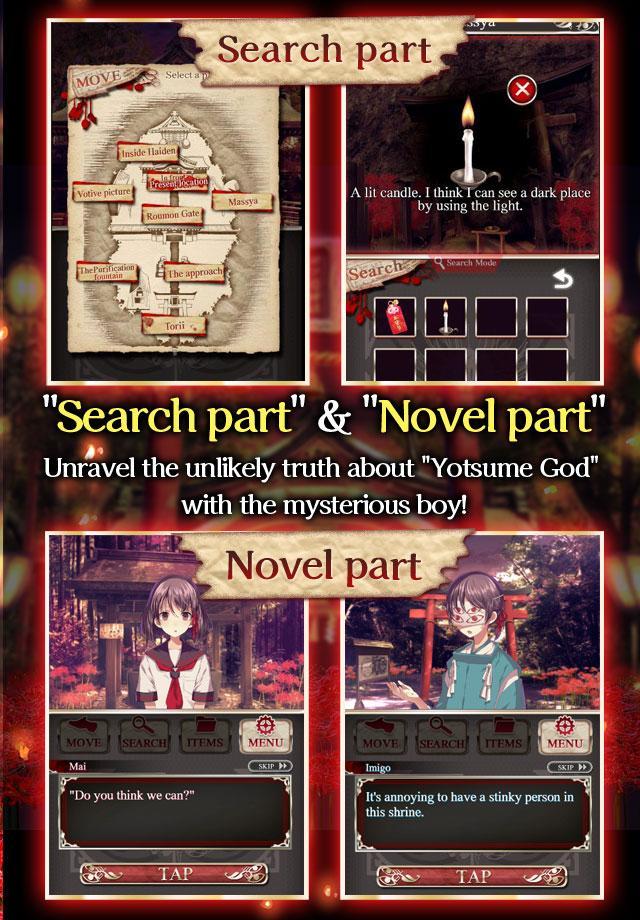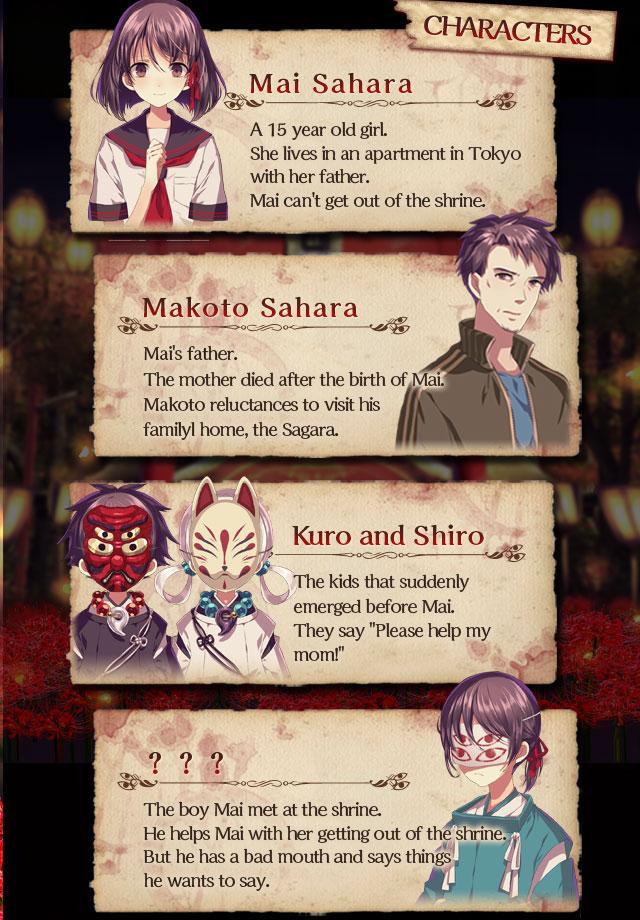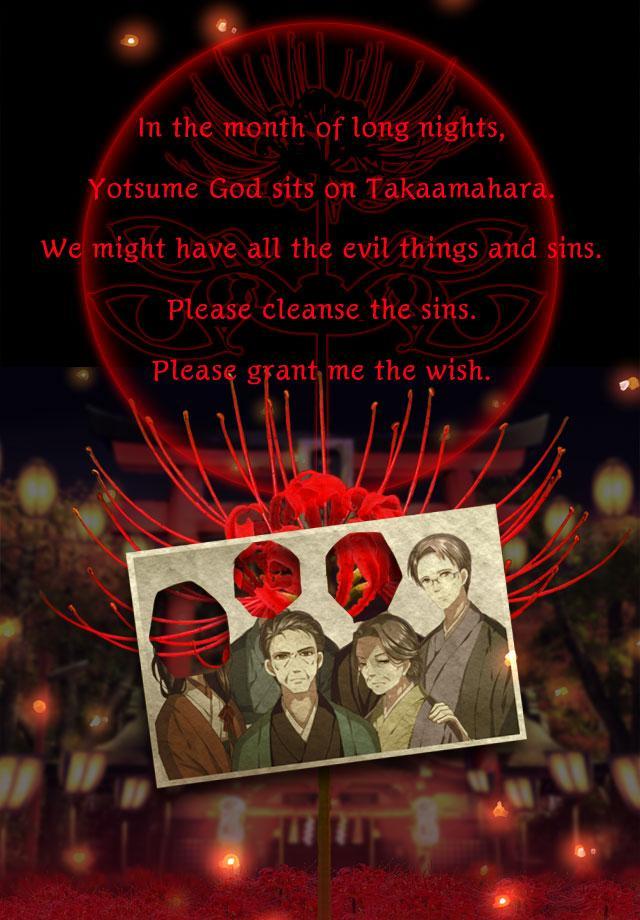 Description of Escape Game Yotsume God
[Problem-solving and Escape Sound novel]
--[Yotsume God]--

▼What's [Problem-solving and Escape Sound novel]?
It's an adventure game which is focused on a story.
Players talk to the characters in the story and search for key-items.
Some items and the talks of the characters can be the key.
Relying on your brain and thoughts, let's solve the problems and reveal the truth.


▼The feature and the brief summery of "Yotsume God"
.It's a Japanese style mystery adventure game.
* This is a fictional work. Any resemblance to actual organizations or persons, living or dead, is purely coincidental.

* We cannot restore the deleted data. Please manage your data/app yourself.

▼Regarding derivative works and videos.
Making Mad videos or derivative illustrations used for guides and reviews may be released to the public.
*The Special stories content (movie and text) is paid-for, so please refrain from making it publicly available.
*Please be sure to make it clear which app you've used when submitting.
*This does not mean that we forfeit the copyright of this game.
*Using and editing the text, illustrations and music from the app are prohibited.
Additional Information
Current Version
1.0.8
Publish Date
2020-07-21
Available on

Requirements
Android 4.1+
Similar to Escape Game Yotsume God