Be My Eyes See the world together
|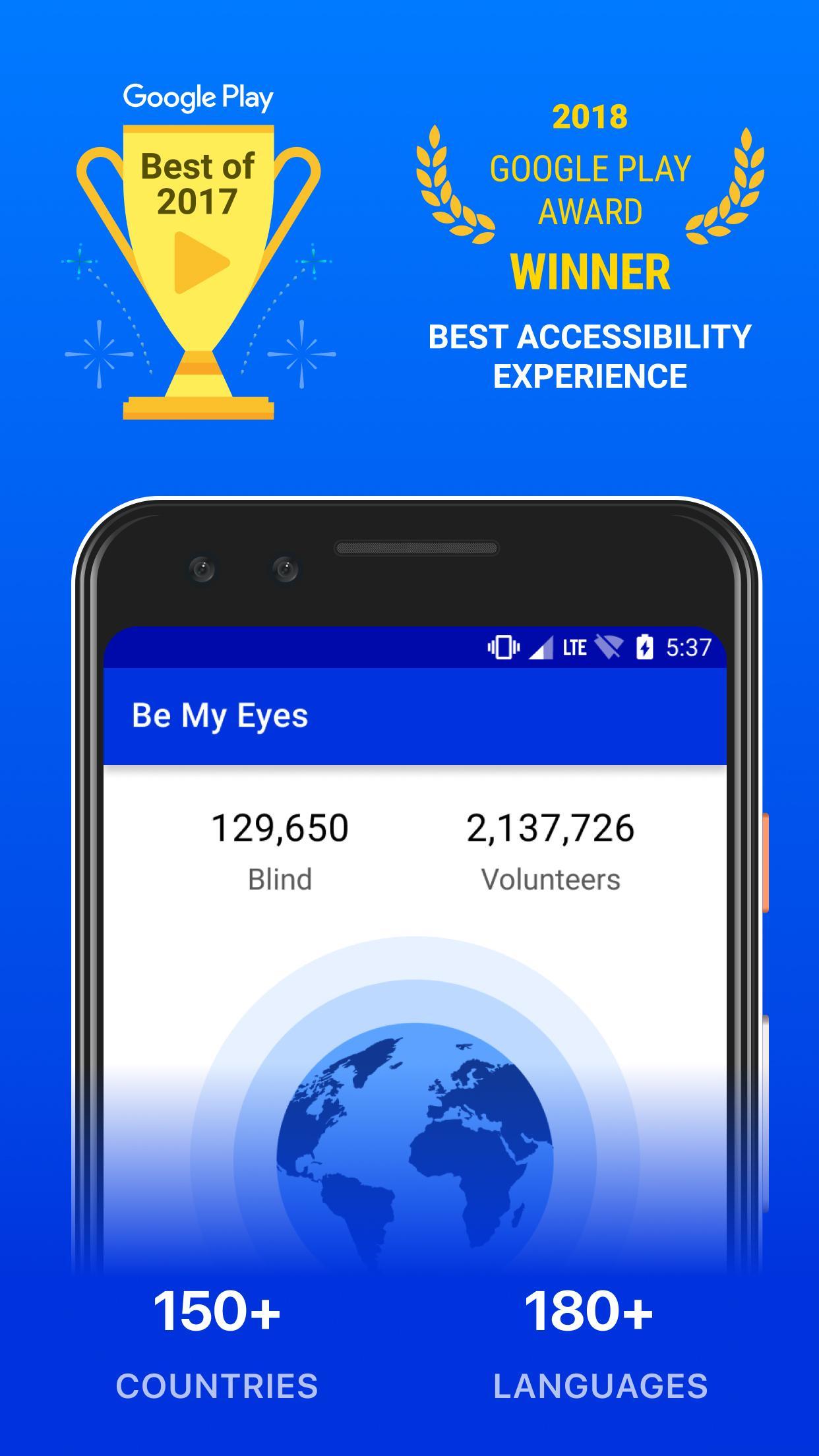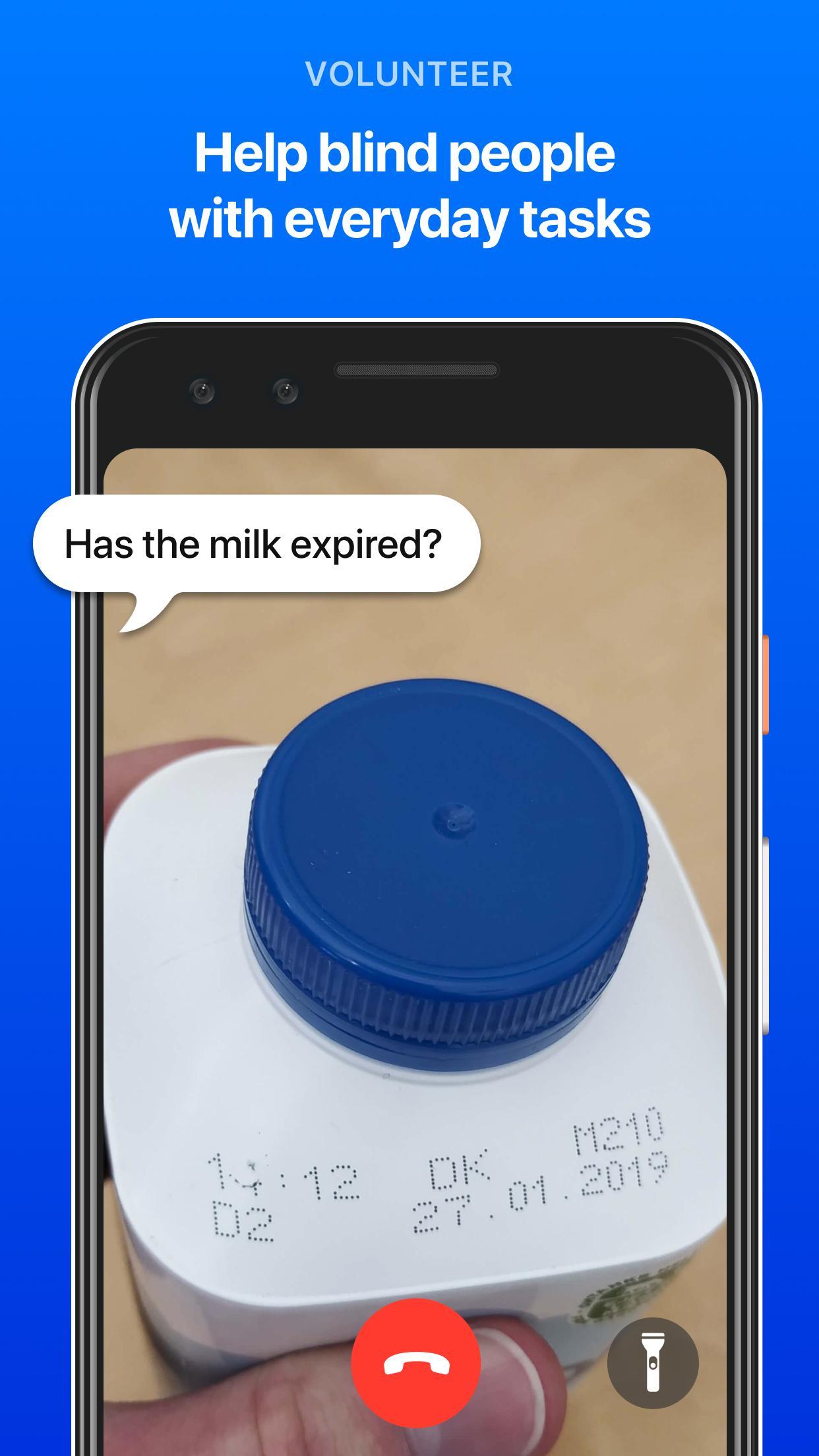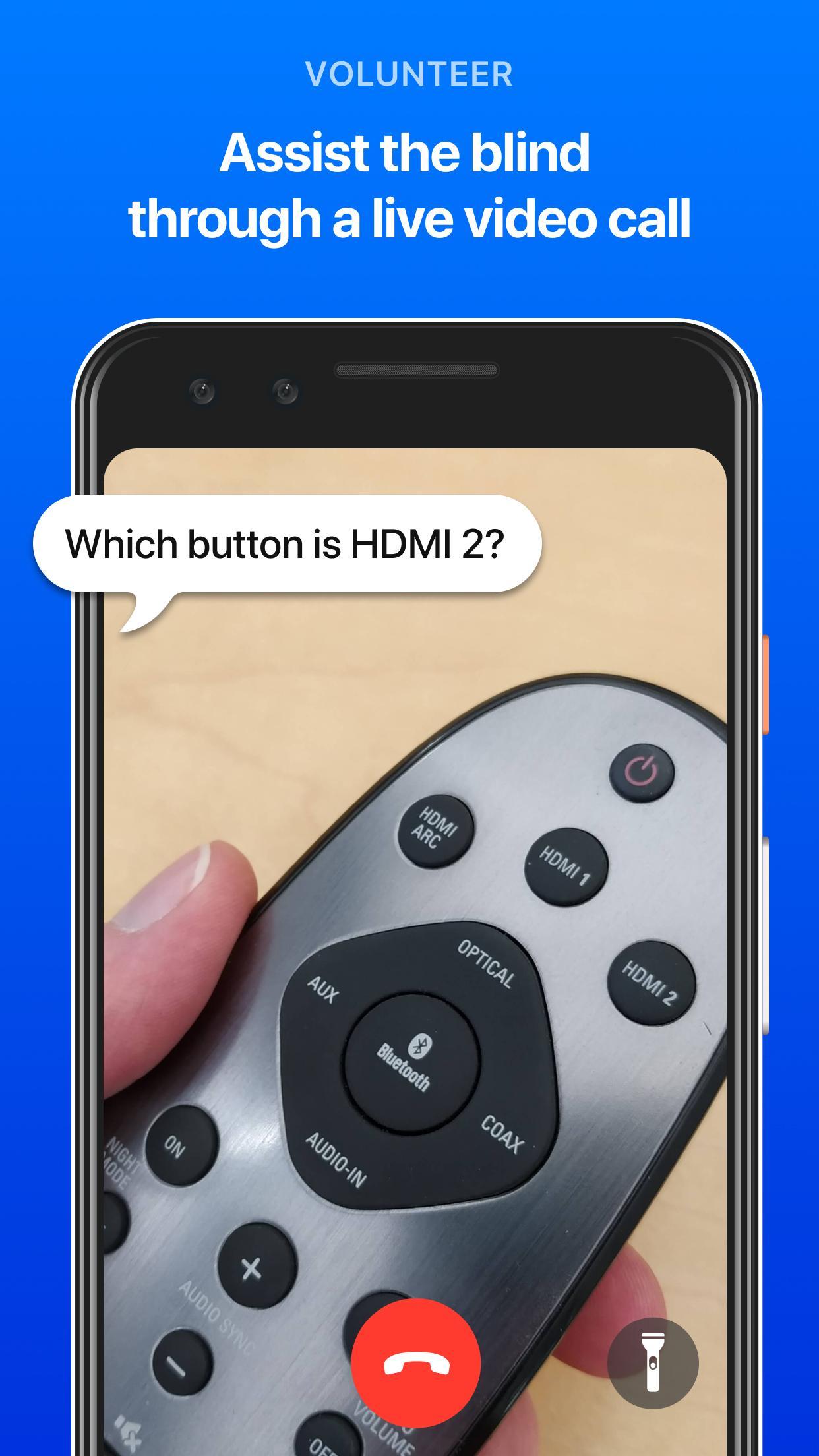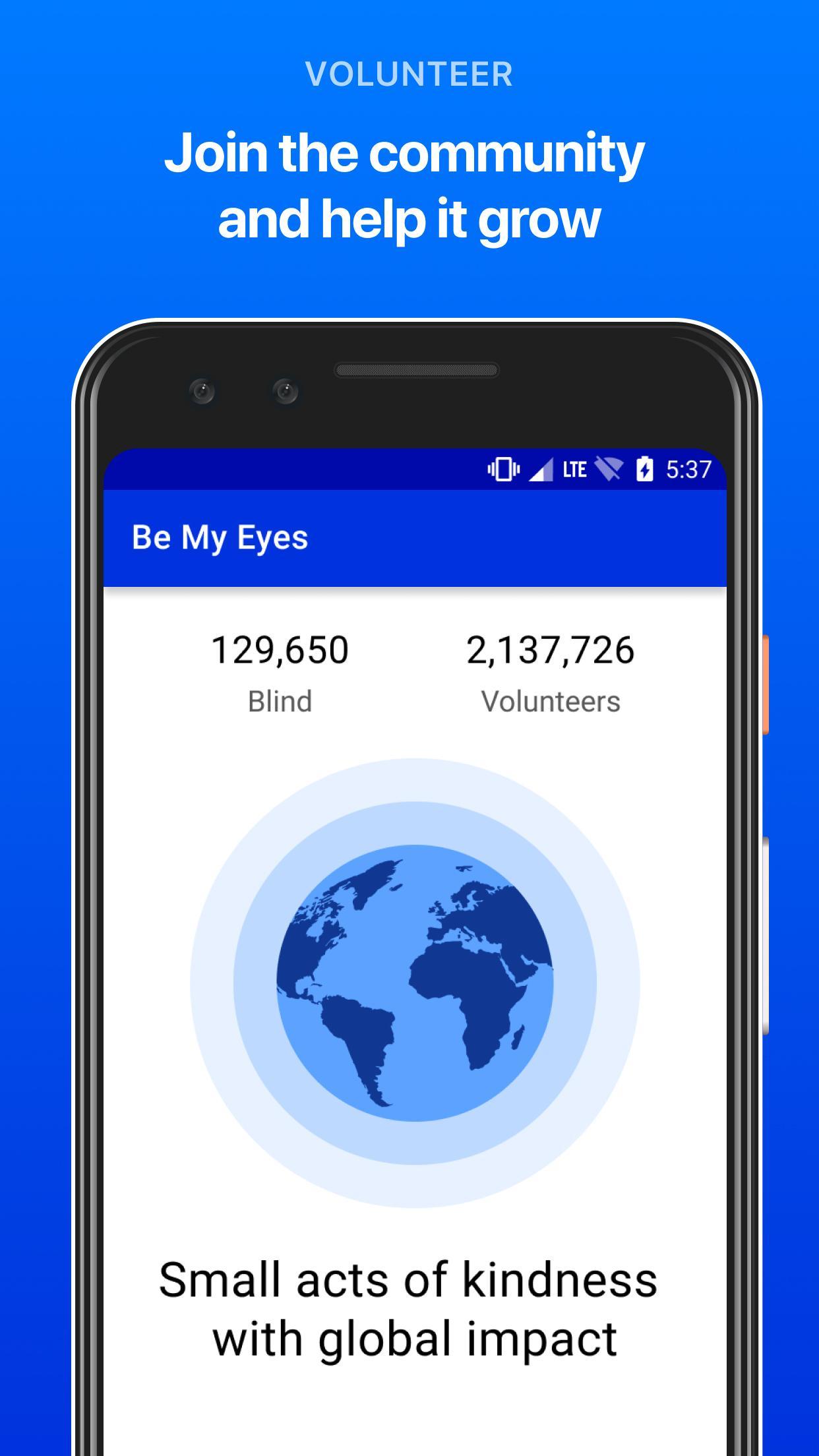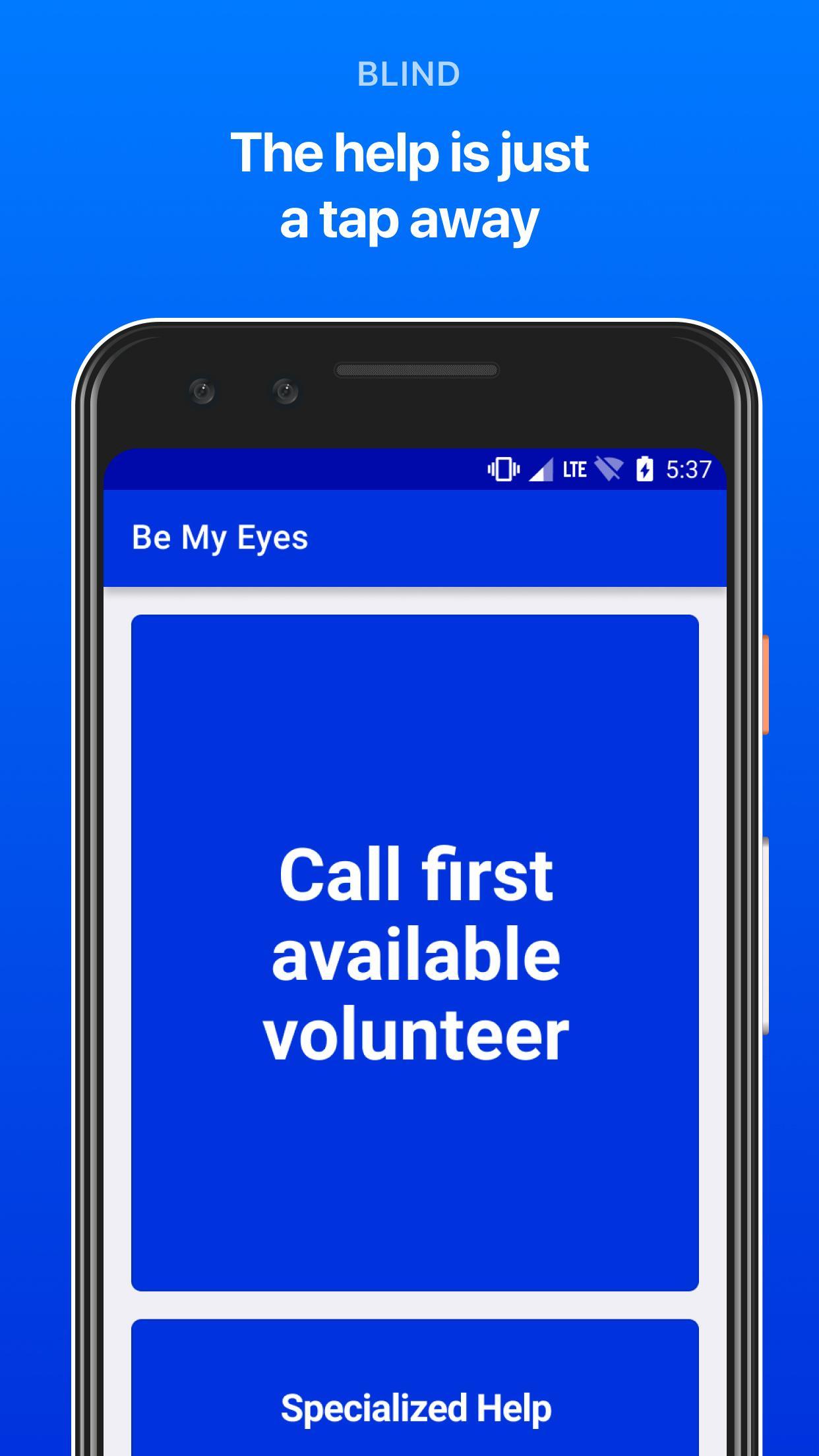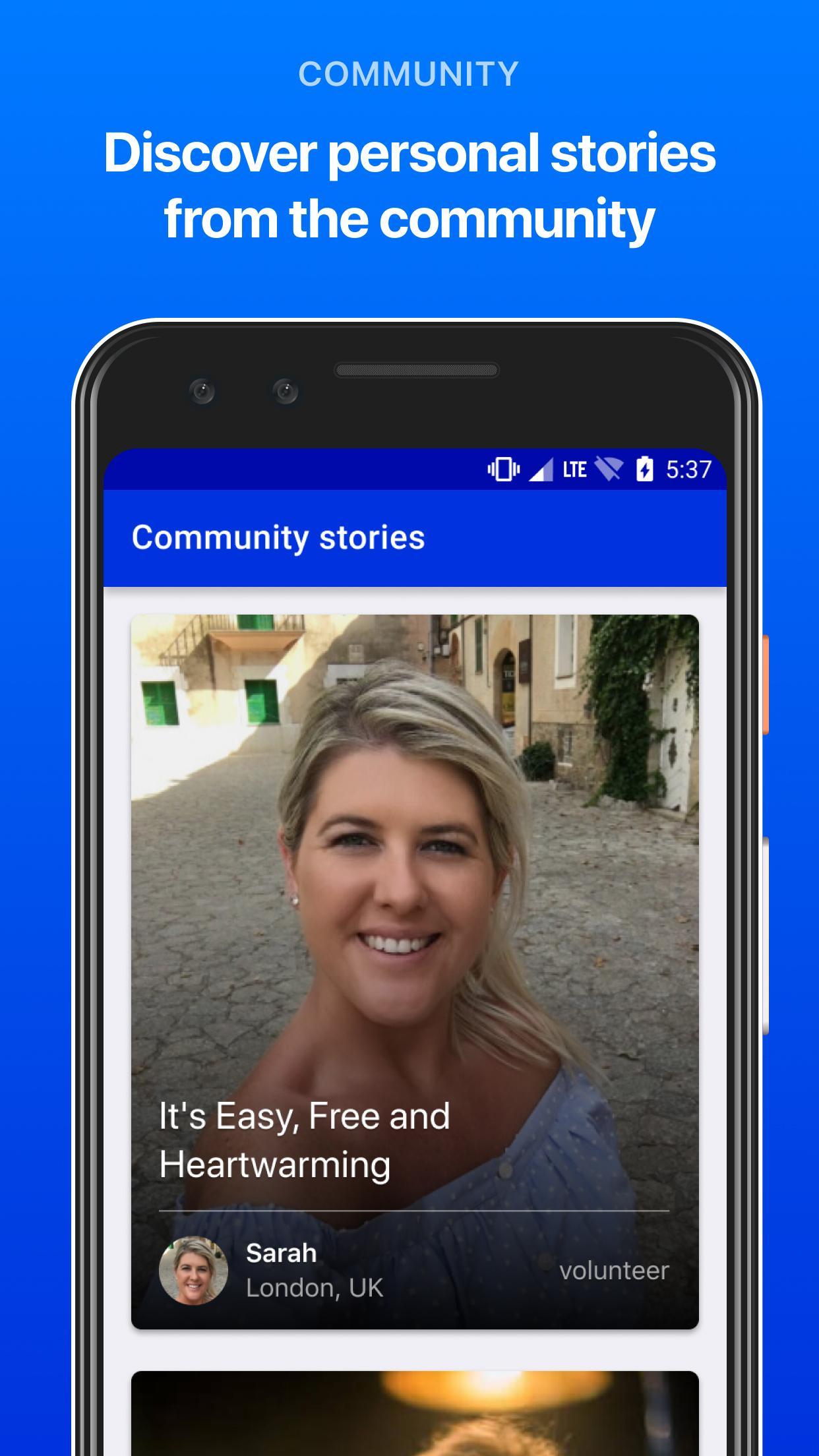 Description of Be My Eyes See the world together
Whether you need a pair of sharp eyes or have some sight to lend, Be My Eyes is a simple, free tool to help people see the world better, together.

Be My Eyes connects people who are blind or have low vision with a global community of volunteers and company representatives who are ready at a moment's notice to lend their eyesight for everyday tasks.

FREE. GLOBAL. 24/7.
Be My Eyes is a support community millions strong, available globally day or night, and has volunteers answering calls in more than 185 languages. Join the community today!

Sign up as a user to get free visual support with tasks like reading labels, matching clothes, troubleshooting technology, setting up home appliances, or any other simple task a volunteer can complete over live video. If a task is too complicated or requires expertise, call one of our company partners for on-demand video customer support via Specialized Help.

If you have eyesight you want to share, sign up as a volunteer and answer calls from our blind and visually impaired users! Tasks are usually completed in just a couple minutes, and if you're busy there's no need to answer – someone else will get it.

HOW IT WORKS:
1. Anyone 17 or older may sign up as a visually impaired user or volunteer.
2. Calls are connected based on daytime timezone and language. Average wait time is about 15 seconds.
3. When a call is answered, a live one-way video (two-way audio) is initiated, allowing volunteers or company reps to see what's in front of the user's camera and provide verbal support.
Note: Specialized Help availability varies by region and company opening hours.

MOST POPULAR USES FOR BE MY EYES:
• Reading home appliances
• Reading product labels
• Matching outfits and identifying clothes
• Help in the kitchen
• Reading digital displays or computer screens
• Navigating TV or game menus
• Operating vending machines or kiosks
• Sorting music collections or other libraries
• Picking jewelry or crafts

SPECIALIZED HELP:
Visually impaired users can call for on-demand video customer support from professionals at any of our well-known partner companies, without leaving the Be My Eyes App. Providers vary by region and language, but include households names in the following categories:
• Web and Computer Technology
• Consumer Packaged Goods
• Health and Beauty Products
• Banking and Finance
• Blindness Organizations

WHAT'S NEW:
• We've just reached 3 million volunteers! Thank you for making Be My Eyes the biggest community support microvolunteering platform ever.

TESTIMONIALS:
We asked our users how their lives changed after joining Be My Eyes. Hear what they had to say.

"Be My Eyes has made me feel so much more comfortable and secure knowing that if I should need sighted help, I'll be able to get it." - Diane, user from USA

"It was just amazing that someone from the other side of the world could be in my kitchen and help me with something." - Julia, user from USA

"The little bit of help they might give us over the course of a few minutes, it's a big thing for someone that's blind or visually impaired. And to have access to that personal contact… I couldn't imagine life without it." - Chris Fisher, user from UK

"This is the most incredible asset that I have come across since losing my vision. It is efficient, timely, and the helpers are so very warm and thoughtful." - Chaim, user from New York

"I am a new iPhone user and was just able to download this app and use it for the first time. It is so comforting to know that I can have assistance when I am stuck, and to know that I am really never alone. This is fantastic! Thanks so much!" - Clarizza, user from Germany

SELECTED AWARDS:
🏆 2020 Dubai Expo Global Innovator.
🏆 2018 Winner of Google Play Awards - Best Accessibility Experience.
🏆 2018 Winner of the Dr. Jacob Bolotin Awards at the NFB National Convention.
🏆 2018 Winner of AbilityNet Accessibility Award at the Tech4Good Awards.
Additional Information
Current Version
1.3.13
Publish Date
2019-12-06
Available on

Requirements
Android 4.1+
Similar to Be My Eyes See the world together