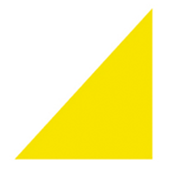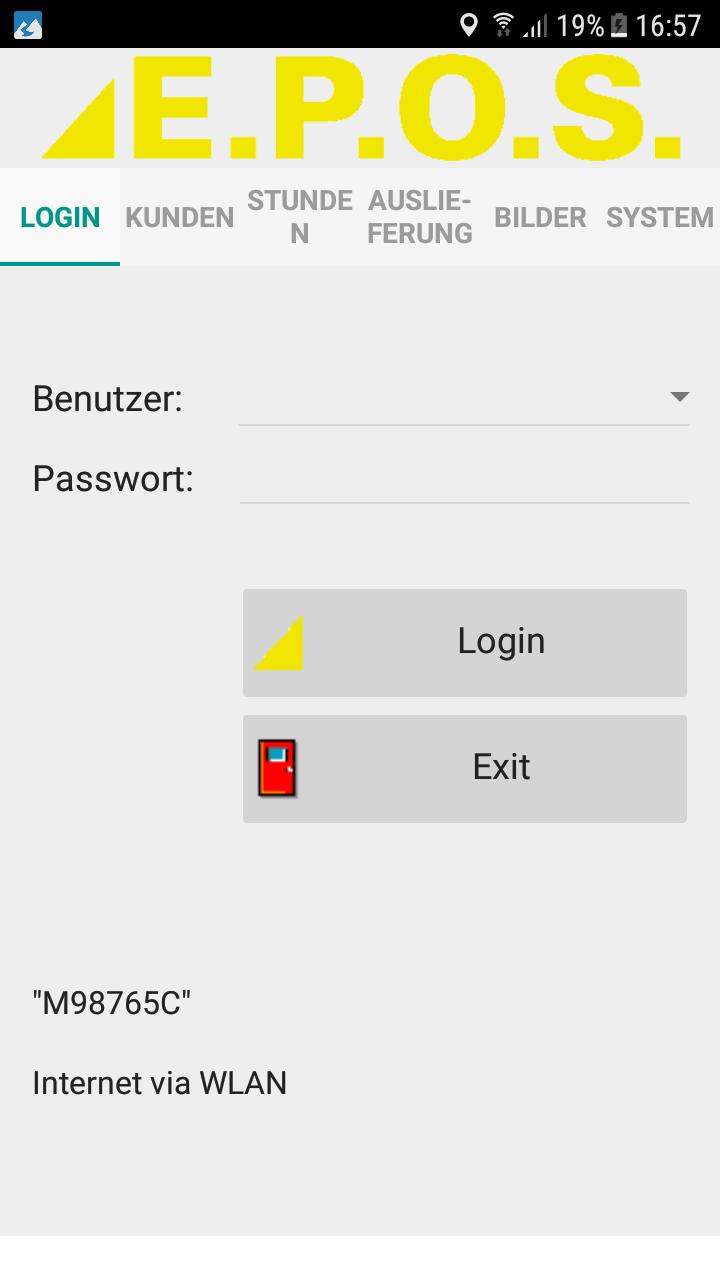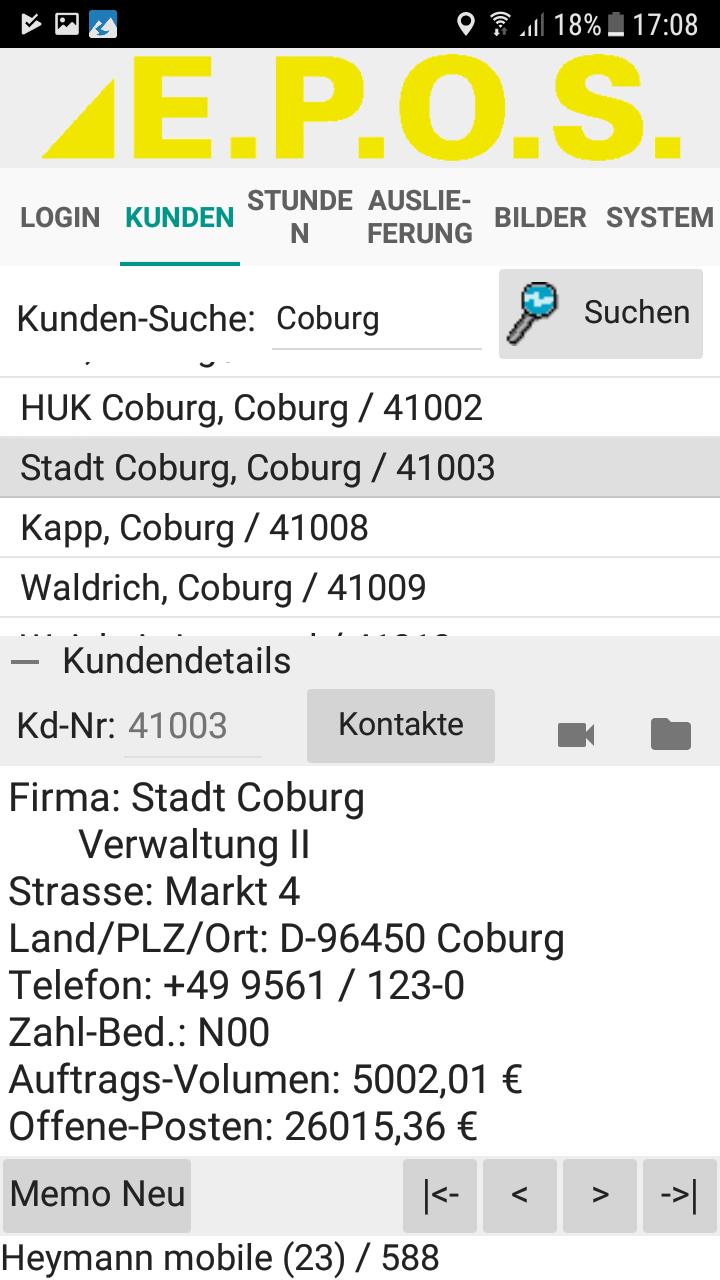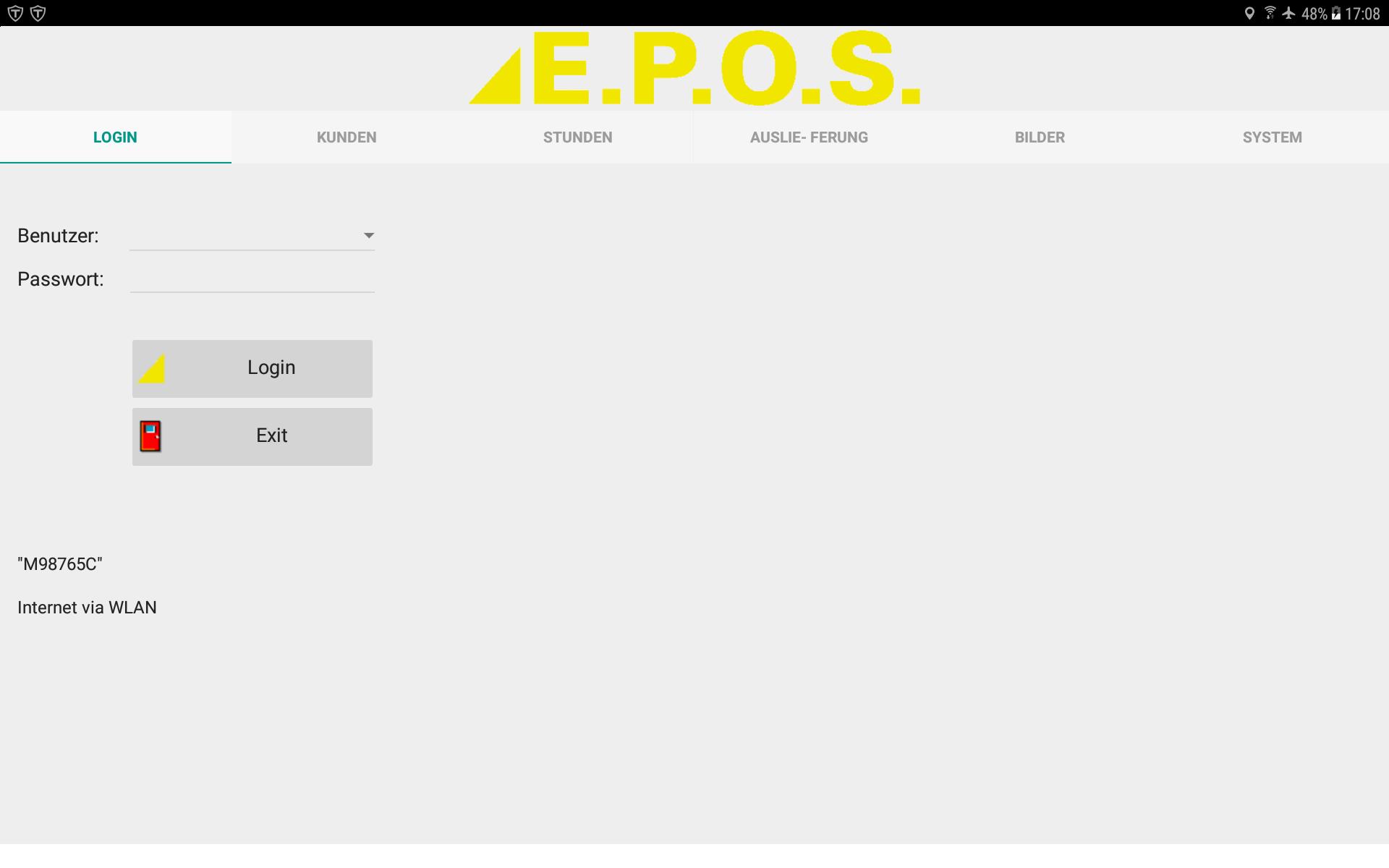 Description of E.P.O.S. mobile App
With the E.P.O.S. Mobile apps you can use all popular
mobile devices (Android, iOS, Windows) to execute useful
feature from outside the office. The E.P.O.S. mobile apps
have been developed for the following departments:
management, sales, drivers, riggers and delivery.
Sales representatives can list customers details and
information and enter their visit reports in E.P.O.S.
Riggers or other staff can enter their working hours.
During an import process in E.P.O.S. the working hours
can still be corrected or be reworked. The delivery of rental
equipment is taken over by the customer by signature
directly on the smartphone or tablet. Pictures and documents
can be linked with a quote, inspection, customer or jobs
and be sent automatically into E.P.O.S. integrated
Document Management System (iDMS).
Additional Information
Current Version
1.0.28
Publish Date
2021-02-26
Available on

Requirements
Android 4.1+
Similar to E.P.O.S. mobile App