Reversi Online - Duel friends online
|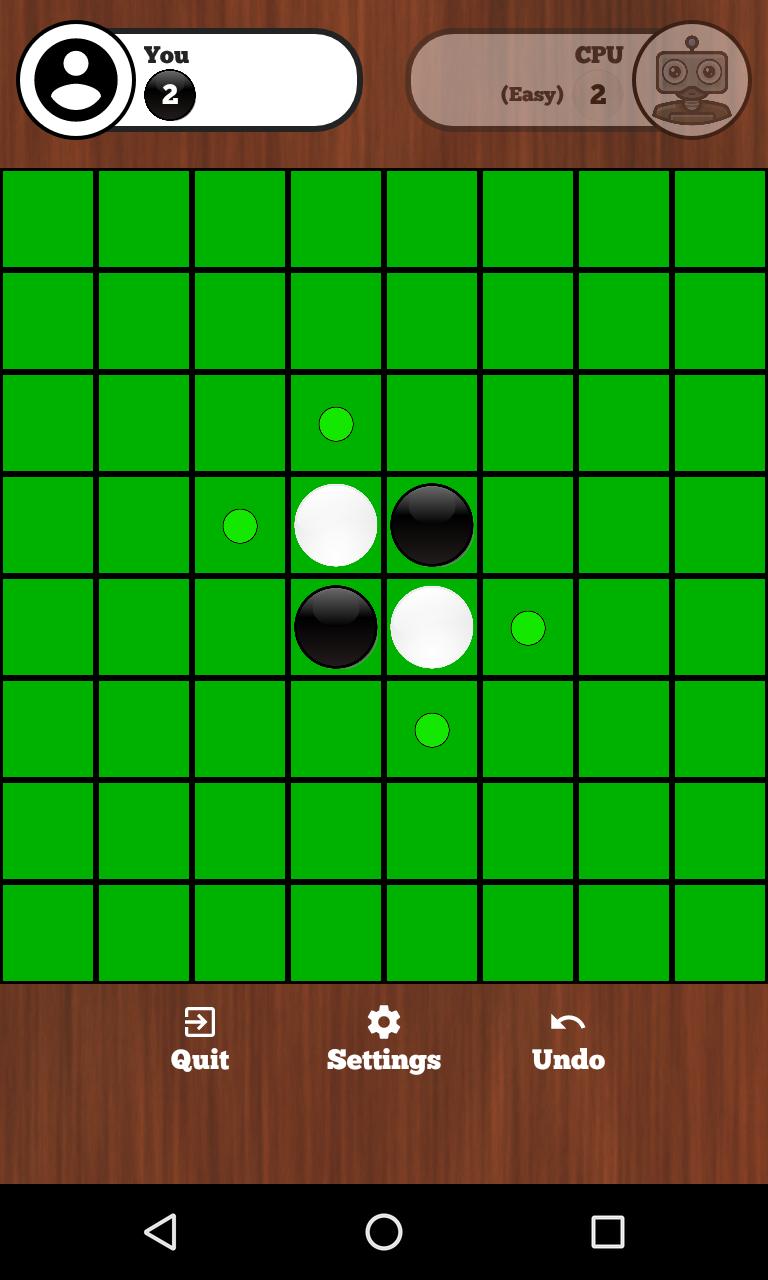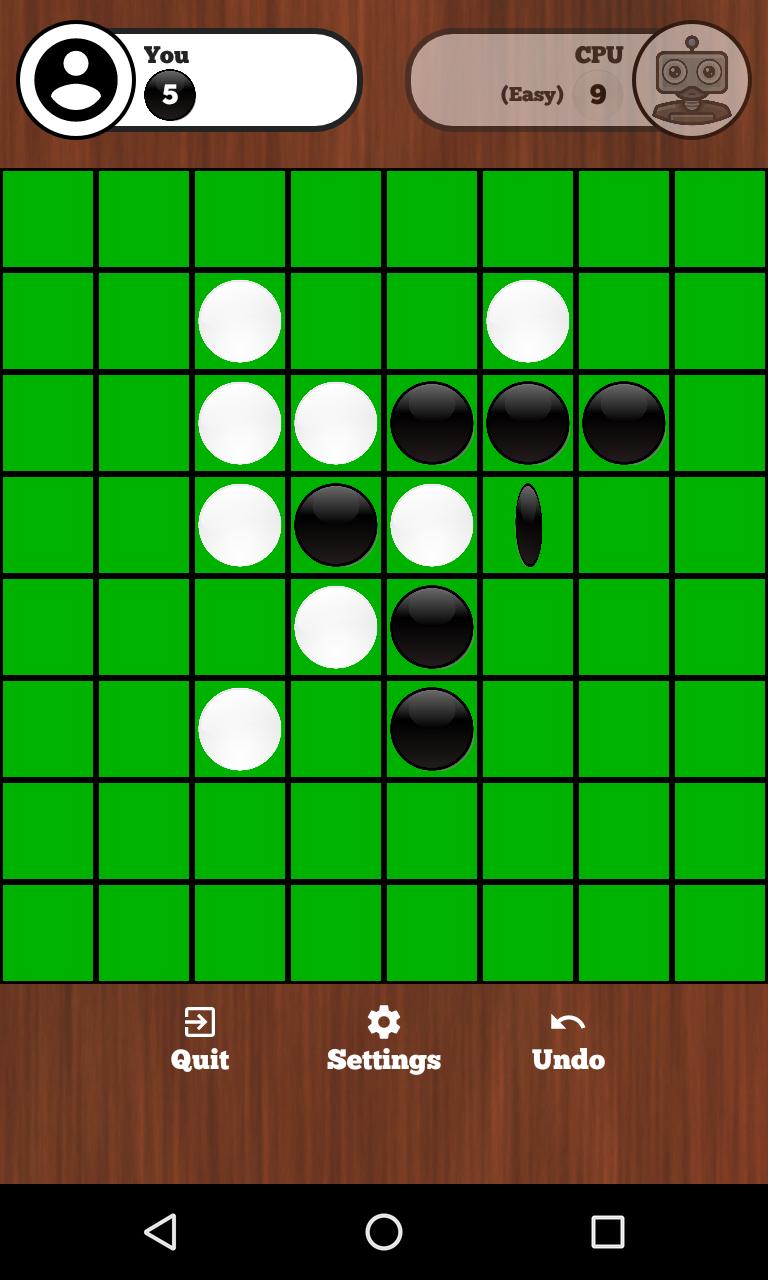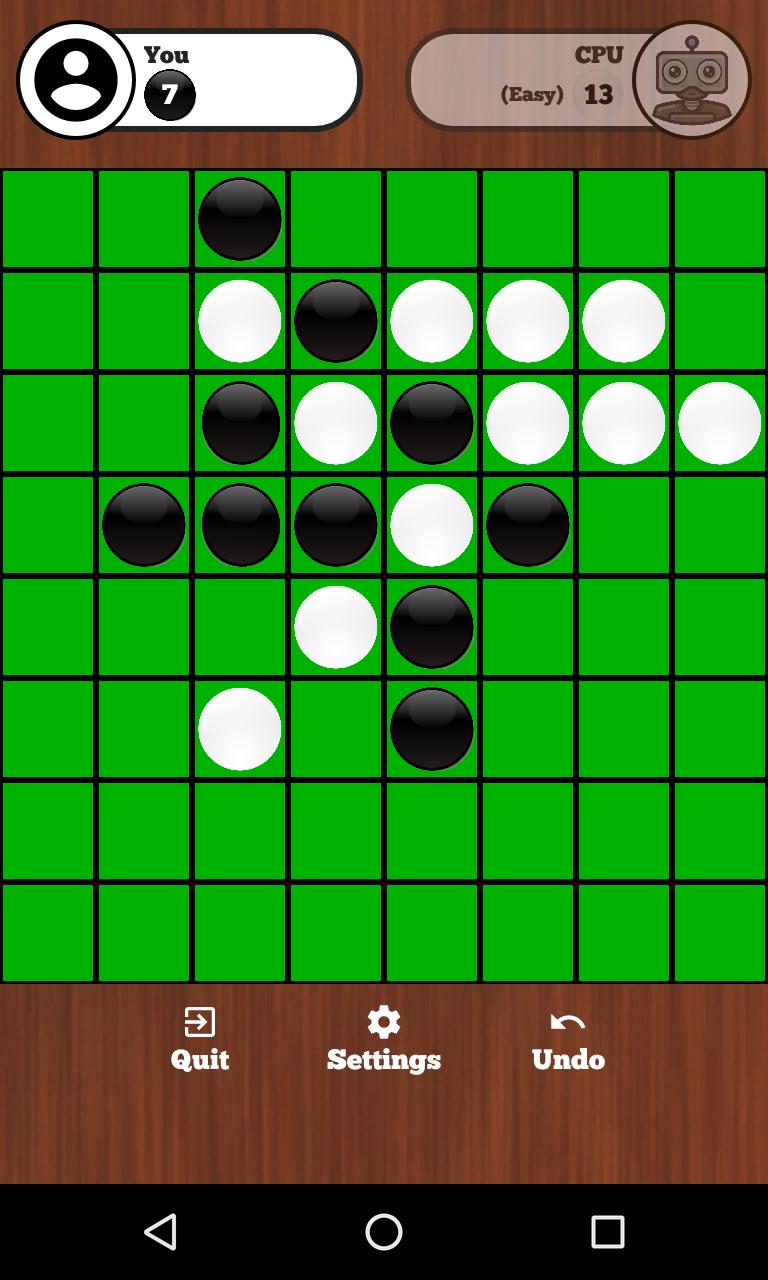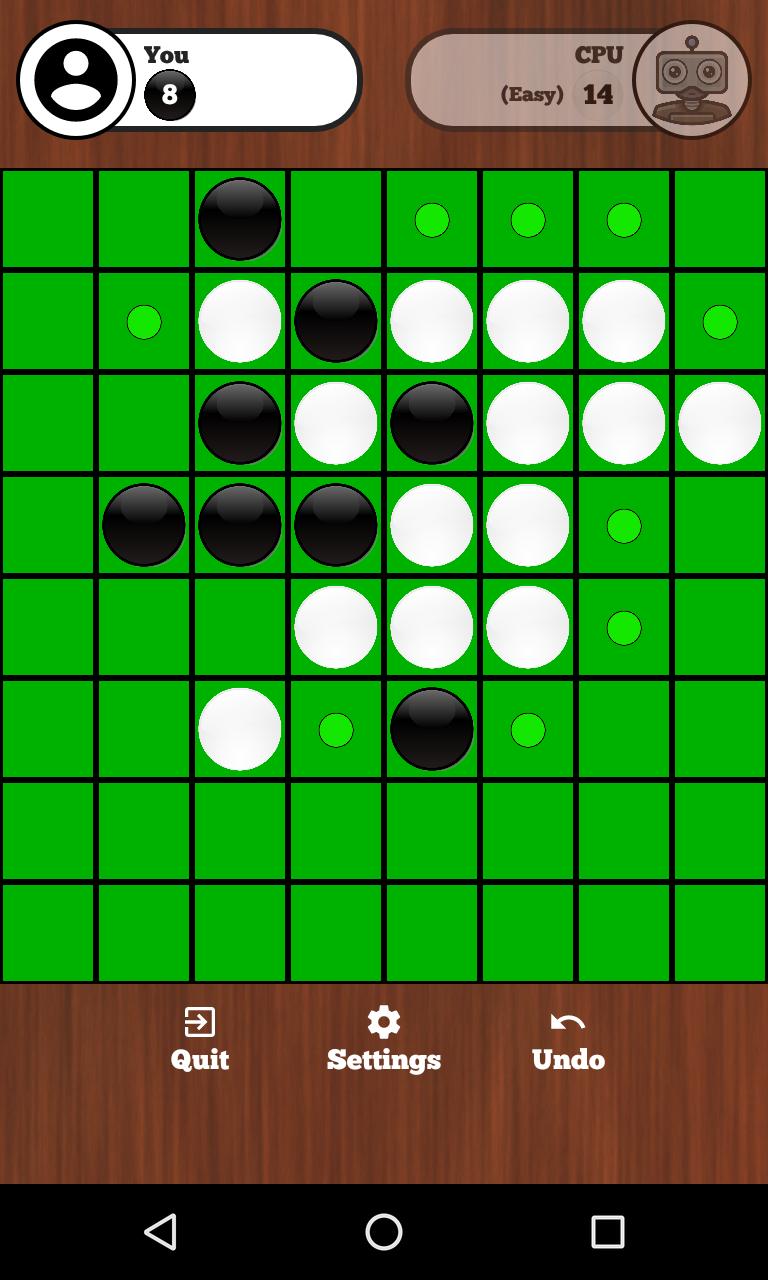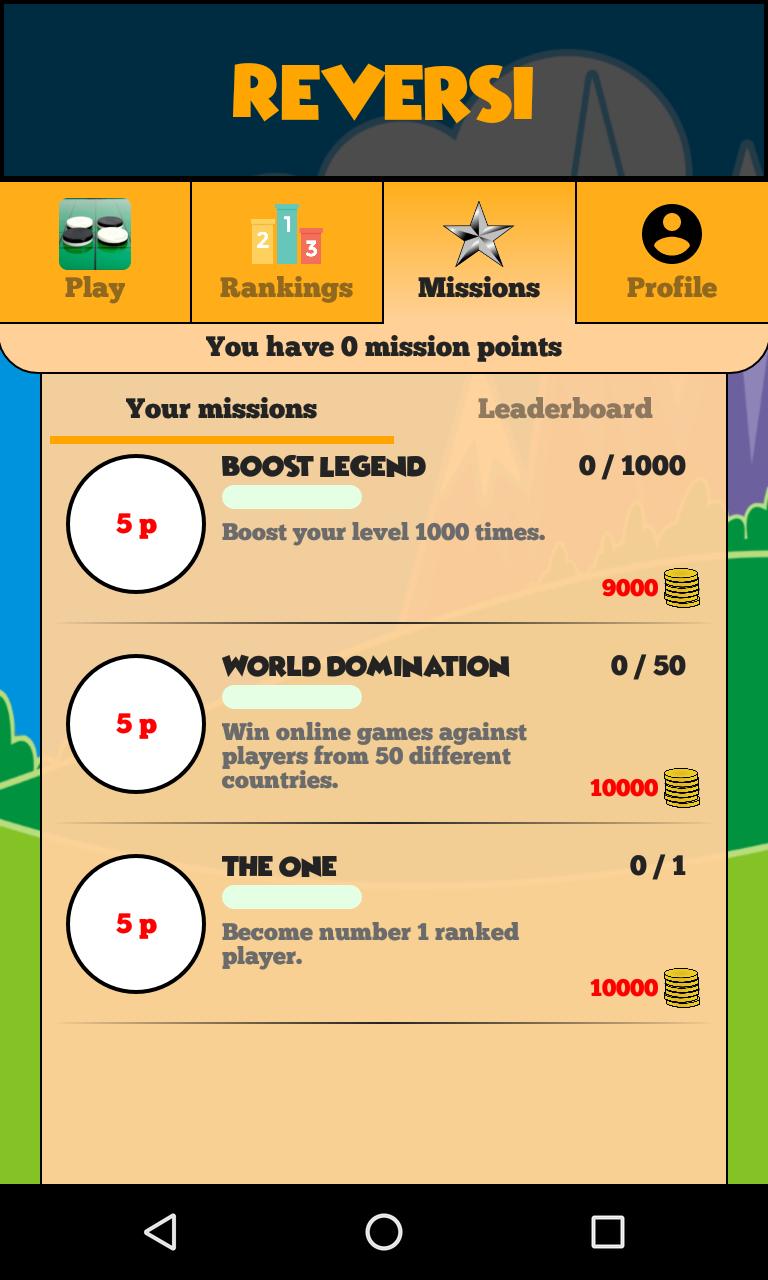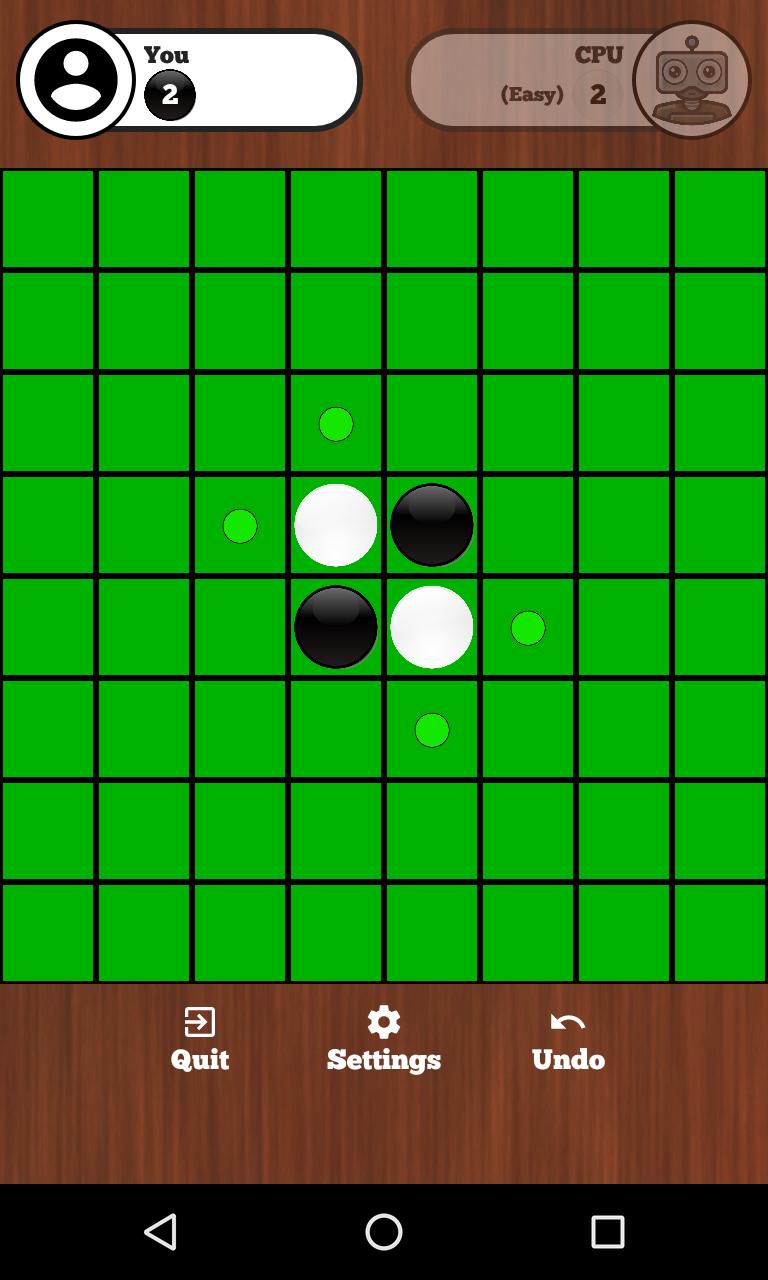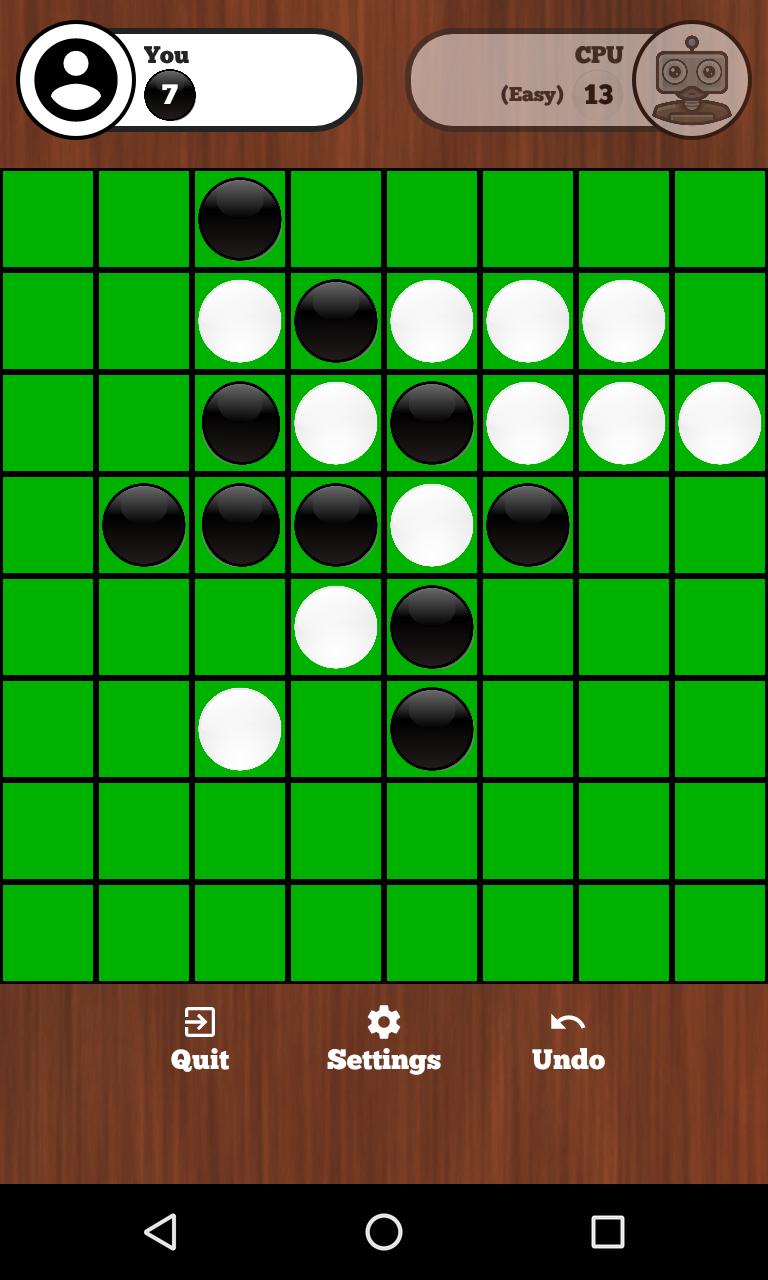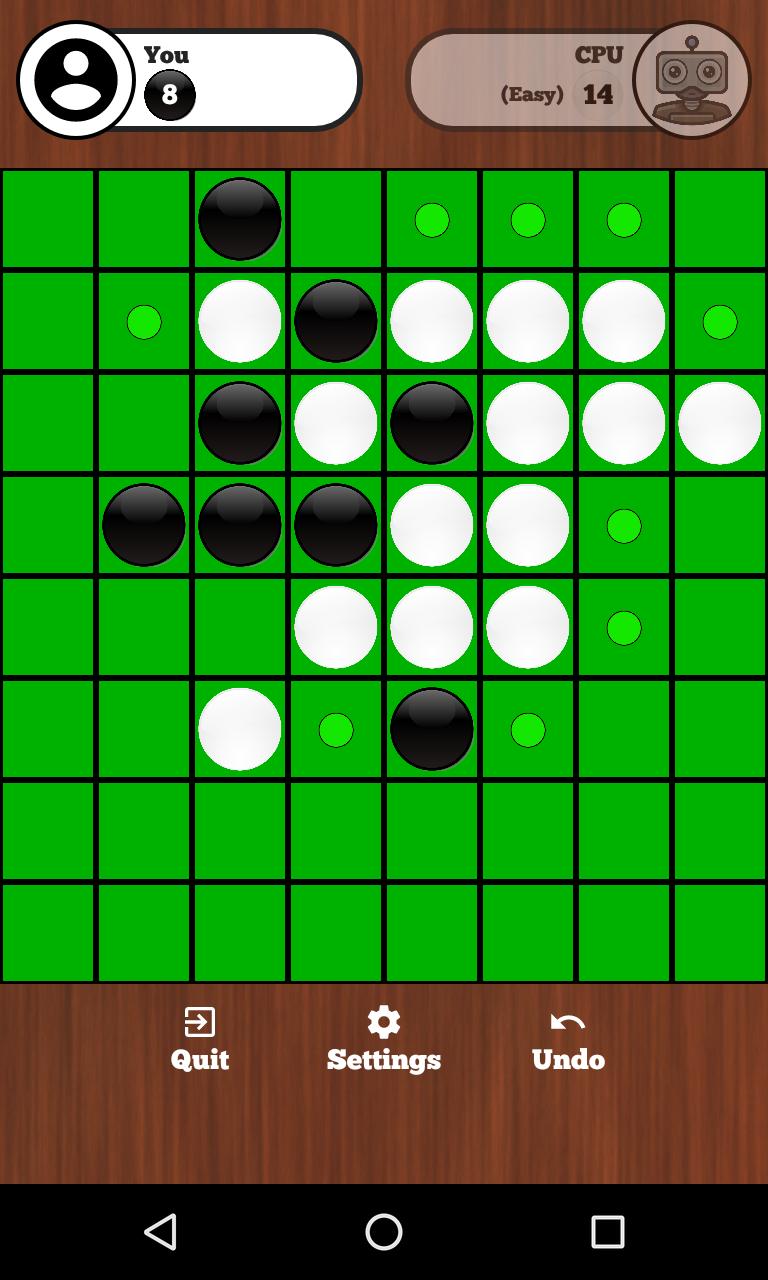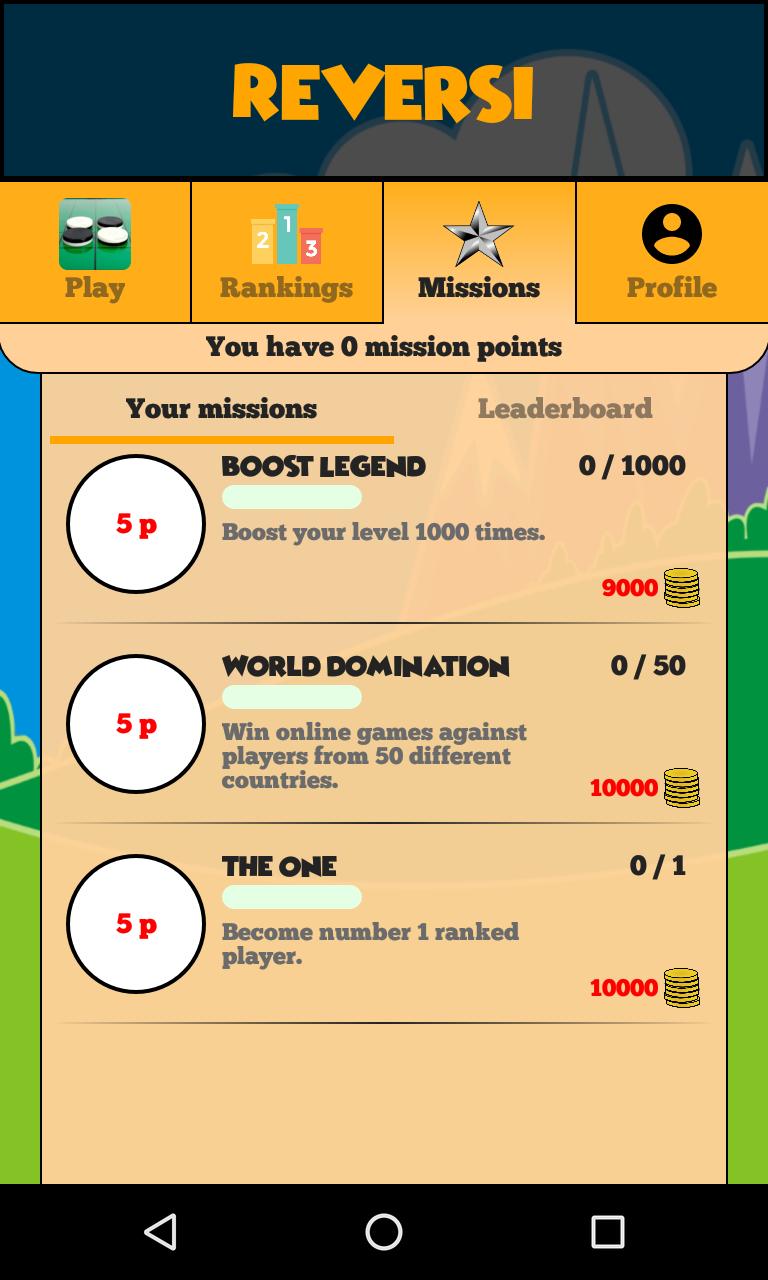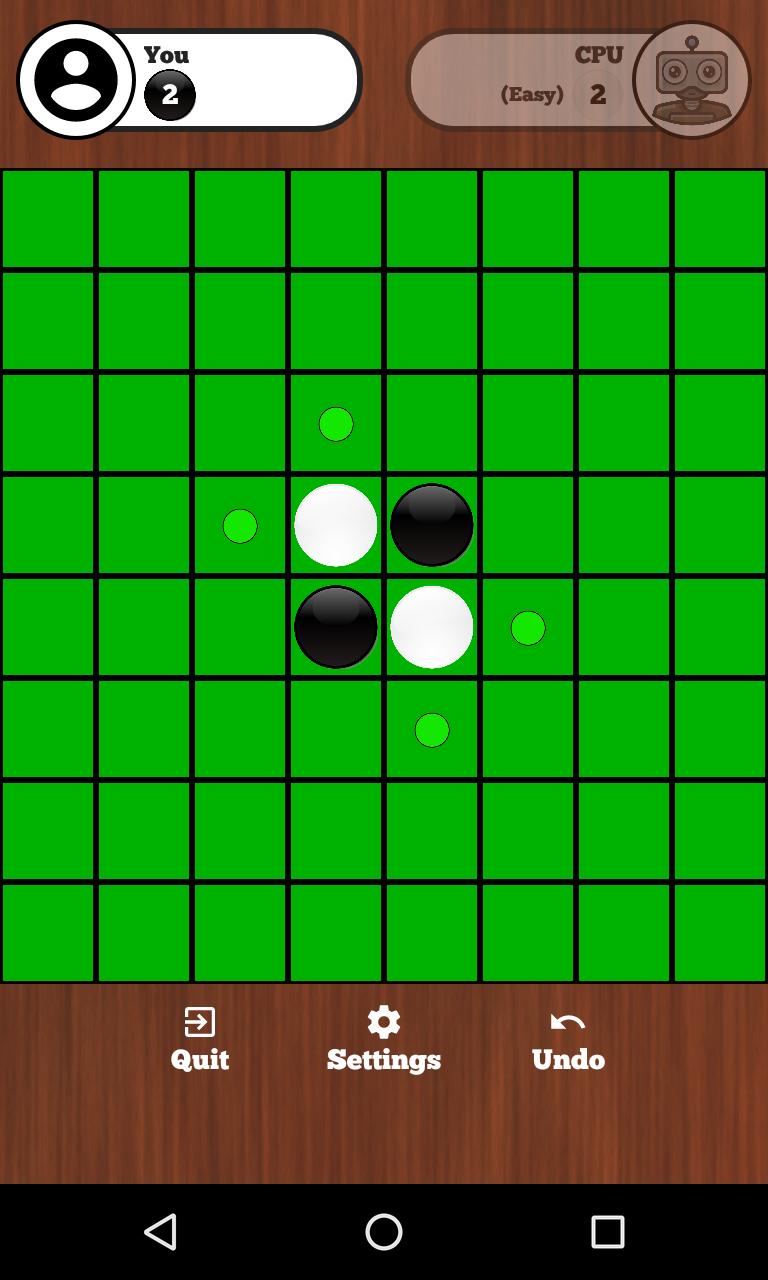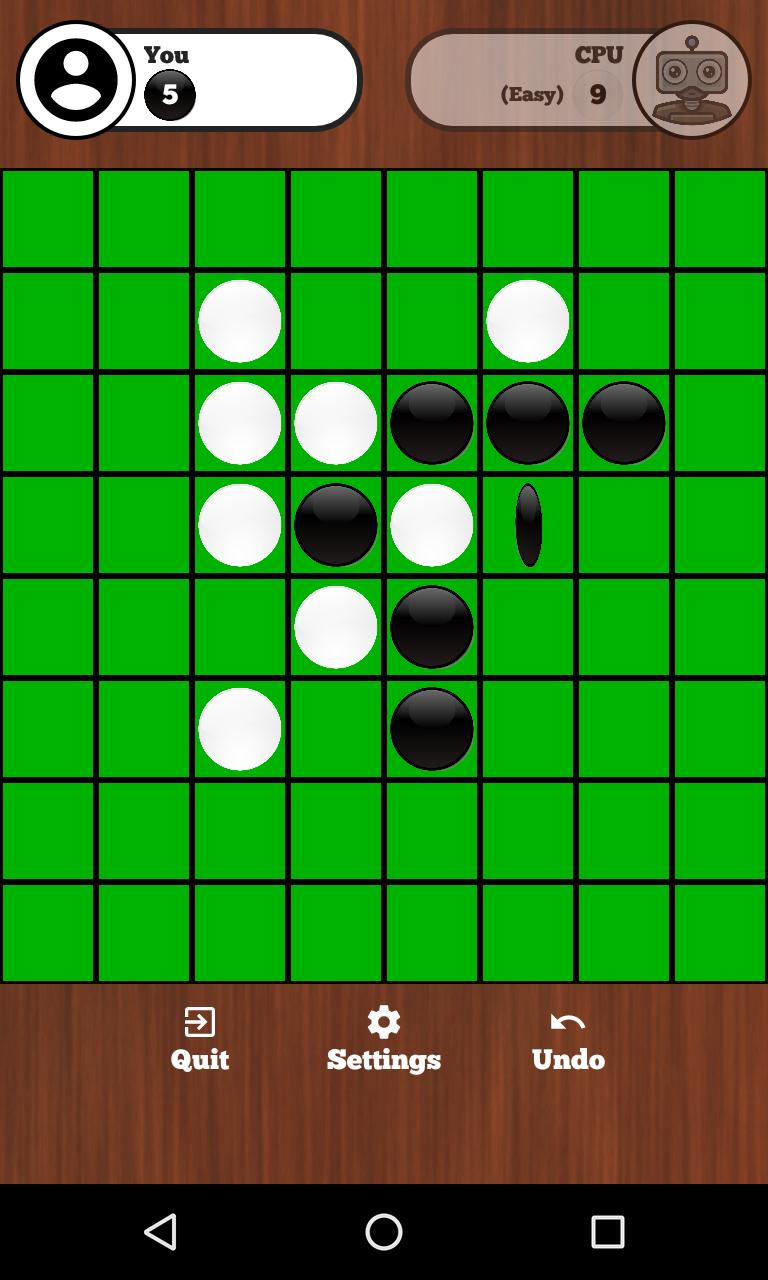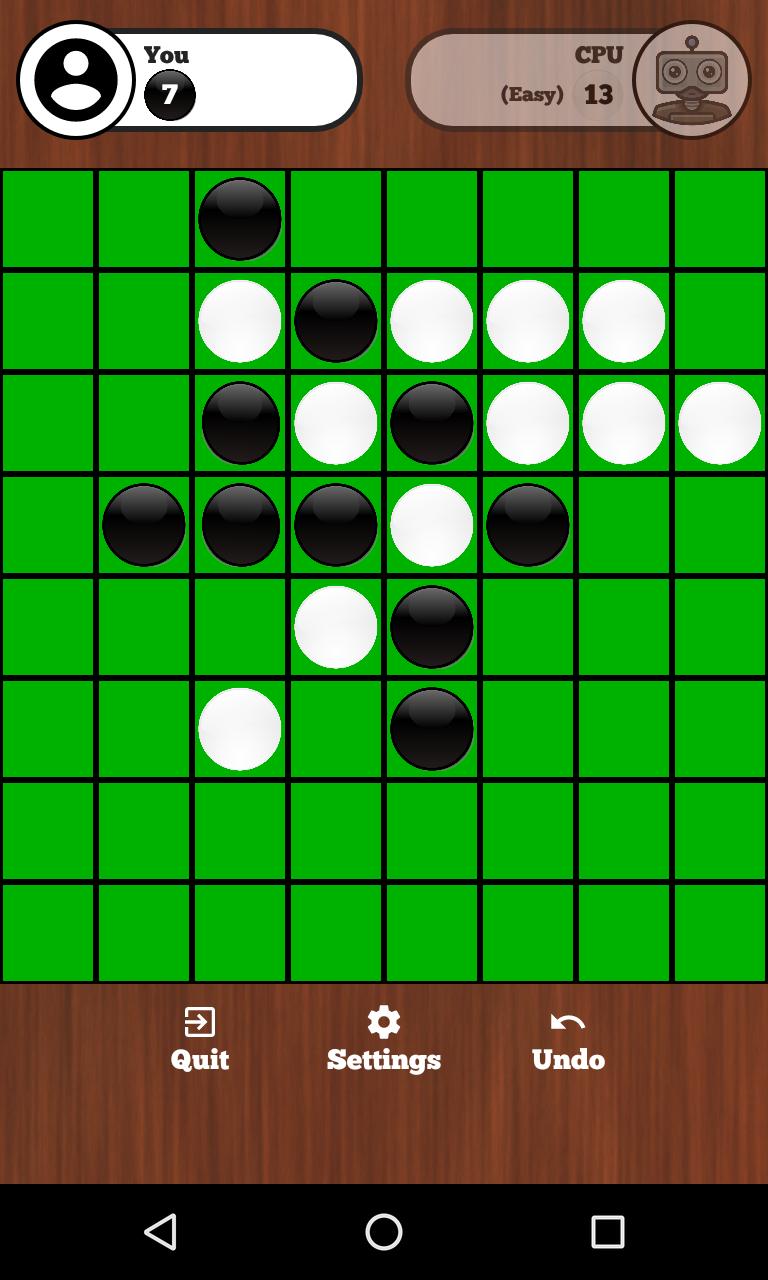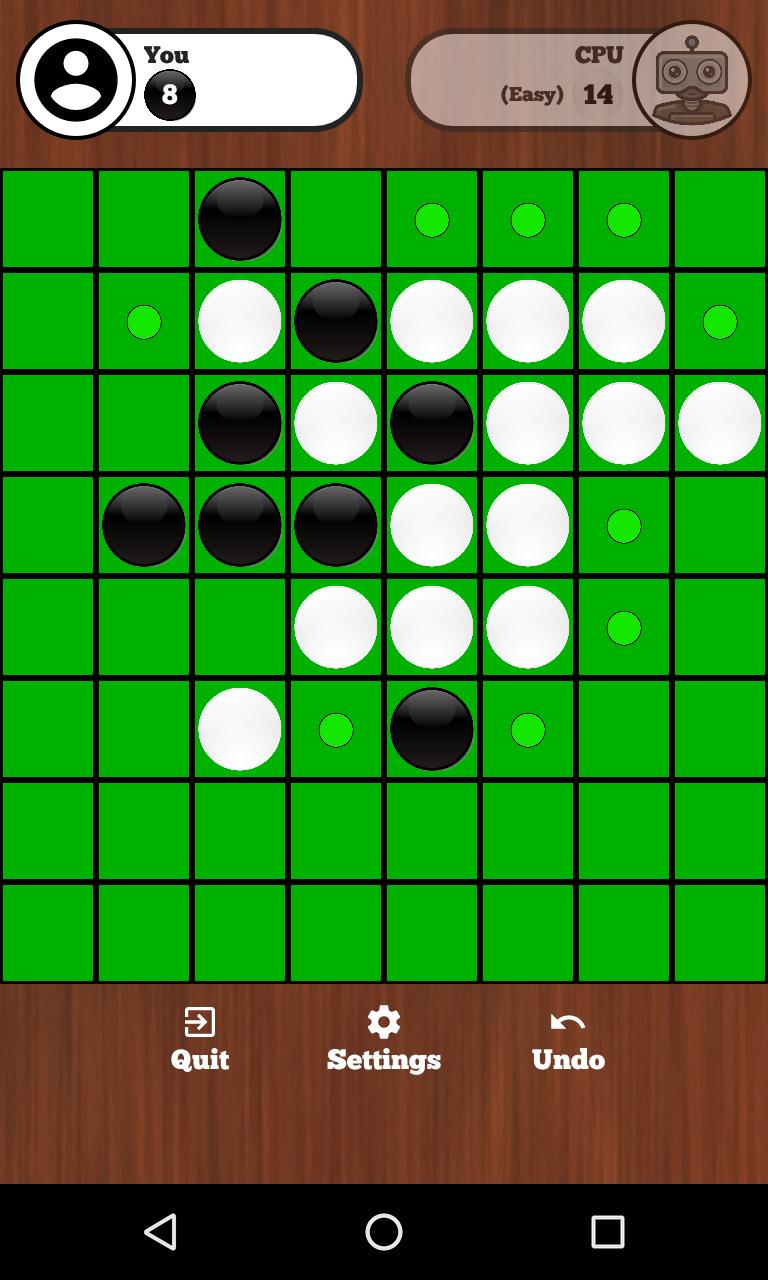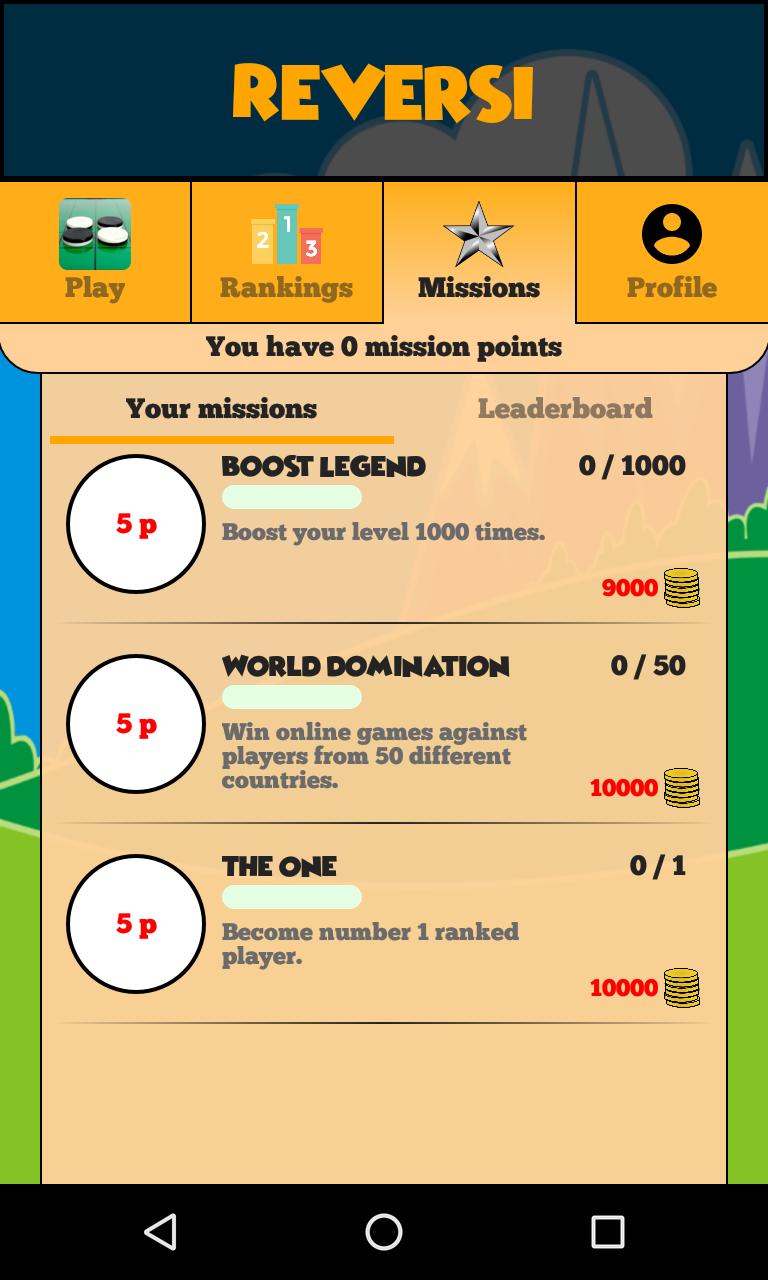 Description of Reversi Online - Duel friends online
Reversi: A minute to learn, a lifetime to master!

Now you can play against people online from all over the world! This is a fast and modern version of the classic board game with user friendly & simple graphics. The perfect game if you have some time over, and it's free!

Play online:
- Find match vs random opponent (matchmaking, real-time)
- Play with friends! (real-time)
- Chat with your friends/opponents
- Ranking system.

Play local:
- Play local multiplayer against a friend on the same screen.

Missions:
- As you play, you can complete missions
- Missions grants you rewards, based on how difficult they are
- Separate ranking system for missions.

Level & Coins:
- Every win grants you coins
- The higher level you are, the more coins you can earn!
- Trade coins for awesome avatars!

Avatars:
- Collect all the avatars!
- Can be bought with coins that you earn from playing

How to play:
The goal is to have as many pieces of your color as possible when the board is full. To capture the opponents piece, you must trap them between your own. You can trap 1 or more pieces between yours, as long as they are in a line. This can be done both diagonally, horizontally and vertically. Reversi is an all time classic and it's perfect if you want to duel against your friends.

I hope you like the game! Feel free to leave your feedback if you like it or if you feel like something is missing!
Additional Information
Current Version
129
Publish Date
2020-08-11
Available on

Requirements
Android 4.1+
Similar to Reversi Online - Duel friends online