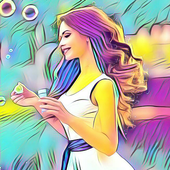 Art Filter Photo Editor: Art & Painting Effects
|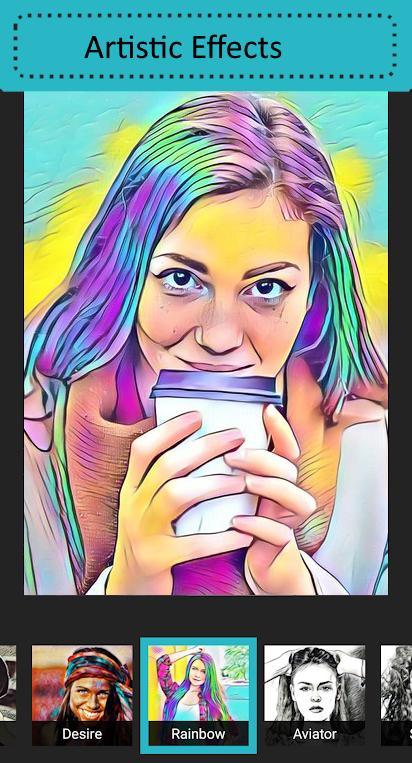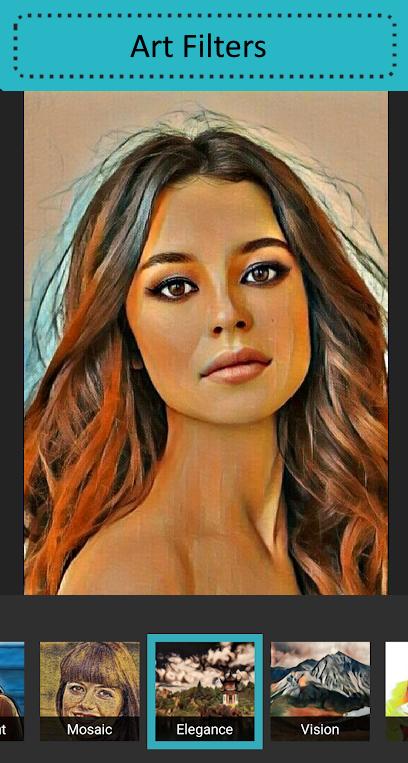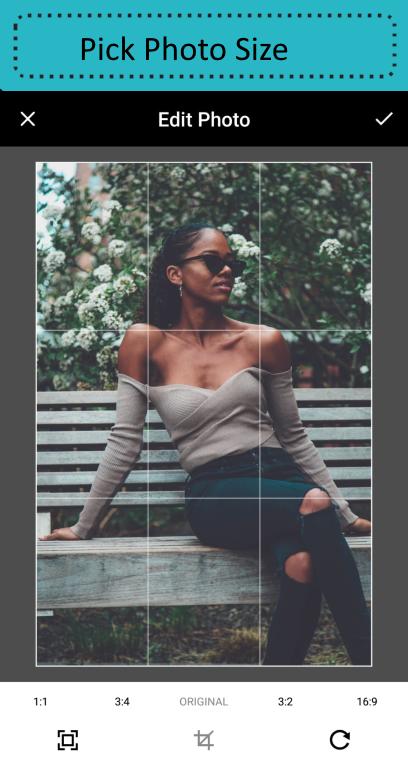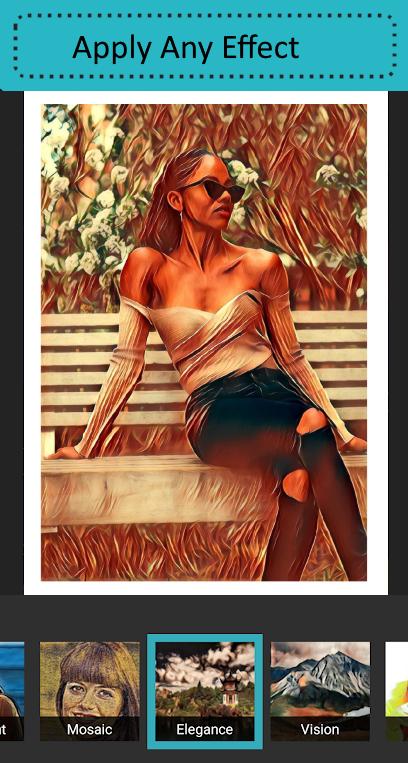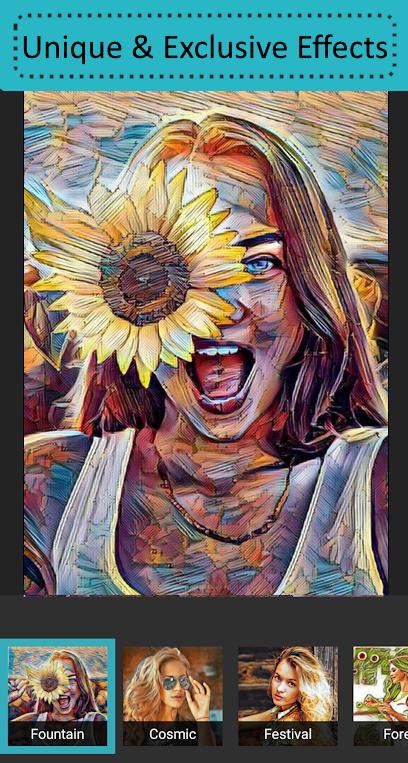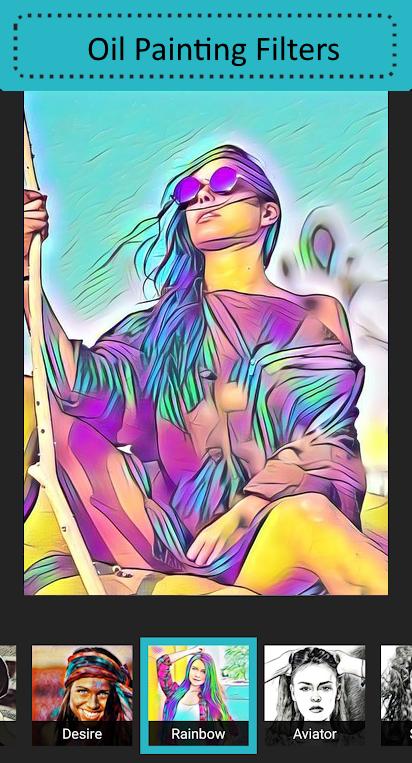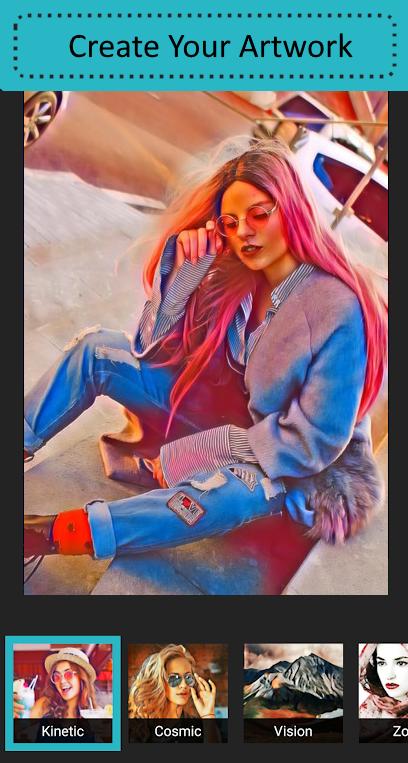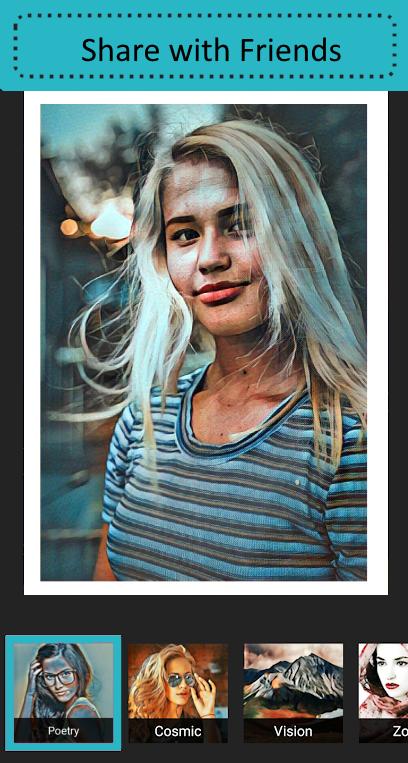 Description of Art Filter Photo Editor: Art & Painting Effects
Art Filter Photo Editor & Artistic Painting Effects is the best photo editor for art filters, artists, cartoon effects, pictures and photos, sketch styles and artwork on canvas; proudly presented to you artists, painters, cartoonists, photographers, art enthusiasts by Lyrebird Studio. 🤳


Photo editing, adding artistic effects like popart, oil painting and cartoon to your photos, applying art filters, making collages, giving sketch effect and creating sketchbook, putting prism effect, caricature and cartoon drawing and canvas photos are just the tip of what Art Filter can professionally and perfectly perform for you for 100% FREE to become your own Picasso or da Vinci by just simply editing pictures and creating pictures arts artworks with your phone.📷

Turn your mobile phone into an art gallery! 📱

🎨Art filters inspired by famous artists!
🎨Fascinating, unique and artsy cartoon effects
🎨Share your art with your friends
🎨Amazing photo art filters, powerful cartoon effects
🎨Simple art touch gestures to rotate, resize, crop and move cartoon paintings
🎨A full-featured photo editor app with cartoon effects
🎨Friendly cartoon app interface, simple filter designs, easy cartoon effects to use
🎨Cartoon photo editor lets you share art photos with your friends on social media
🎨Photo painting, photo editing, cartoon animation filters & cartoon photo effects
🎨Sketch art & Smooth pencil sketch art & Hard pencils sketch art by art filters cartoon
🎨Best prism effects to your photos with artistic selfie camera.
🎨Selfie camera for live photo editing and amazing filters.
🎨Create masterpiece art works and become van Gogh with unique art filters, art effects, artsy touches.
🎨Change your ordinary photos into artistic paintings and stunning art pieces.
🎨Add awesome sketching filters, oil painting and cartoon effects with filters to pictures.
🎨Get high quality photo filters, effects with art editor - photo editor app.
🎨Take photos and let them transform into epic pictures!
🎨Generate prism like art effects with stunning visual filters of artistic photo editor.
🎨More than 50 inspiring filters for experimental art.
🎨Experience the art exhibition of filters, sketches, canvases, printings, cartoons, oil paintings, artsy pictures, effects, photos.
🎨It's time to discover awesome artistic paintings and canvas photos.
🎨Choose a photo from the gallery and apply one of dozens of art filters.
🎨Art Filter helps you draw cool art with its art filters and art effects within few seconds.
🎨Manage your photos and pictures in the gallery and reorganize your artworks.
🎨Enjoy the most simple and practical effects, filters.
🎨Adjust the filters effects colors of artworks with ease.
🎨Try more than 50 free picture filters for your photo paintings.
🎨Art Filter Photo Editor & Artistic Painting Effects is the best photo editor pro to get cartoon photo like pictures.
🎨For the best photo filters apply artistic filters.
🎨Show your creativity with artistic effects.
🎨Discover free art filters and art effects for your profile photo.
🎨Improve your artistic skills with alive like art paintings.
🎨Revolutionary photo filters color intensity with stylish art effects.
🎨Da Vinci like artwork photo effects boost your artistic skills and cause a sensation. .
🎨Make miracles with prism effects.
🎨Become a Junior da Vinci by transforming selfies and photos into art paintings and artwork.

🎨Why not converting pictures to cartoon photos, art pictures on canvas?
🎨Create art works with effects and various filters.
🎨Apply any paint image and produce your artwork.
🎨 Share your artwork with the community on Instagram, Facebook, Twitter and Pinterest.
Additional Information
Current Version
2.1.3
Publish Date
2019-11-08
Available on

Requirements
Android 4.1+
Similar to Art Filter Photo Editor: Art & Painting Effects