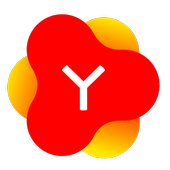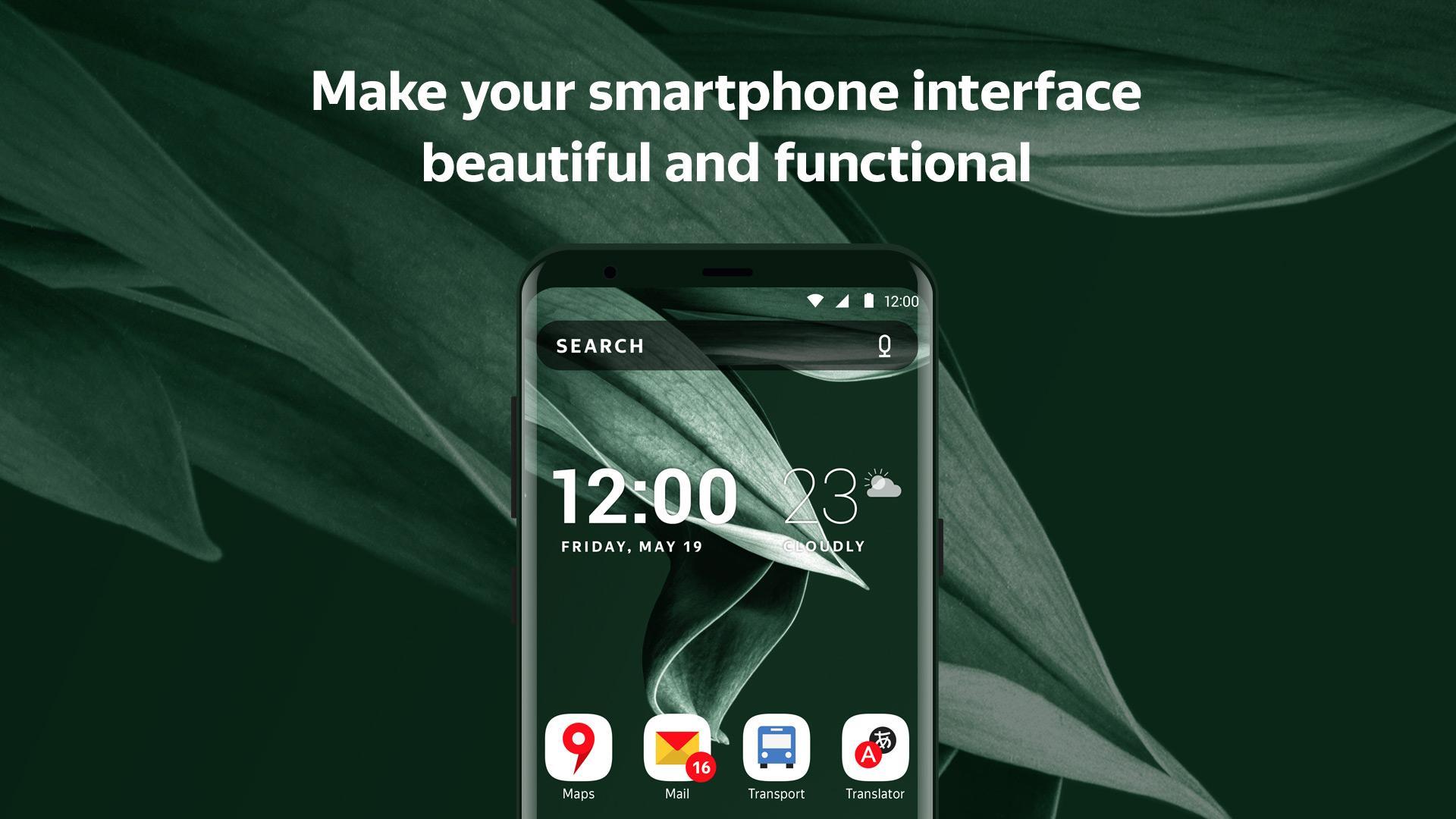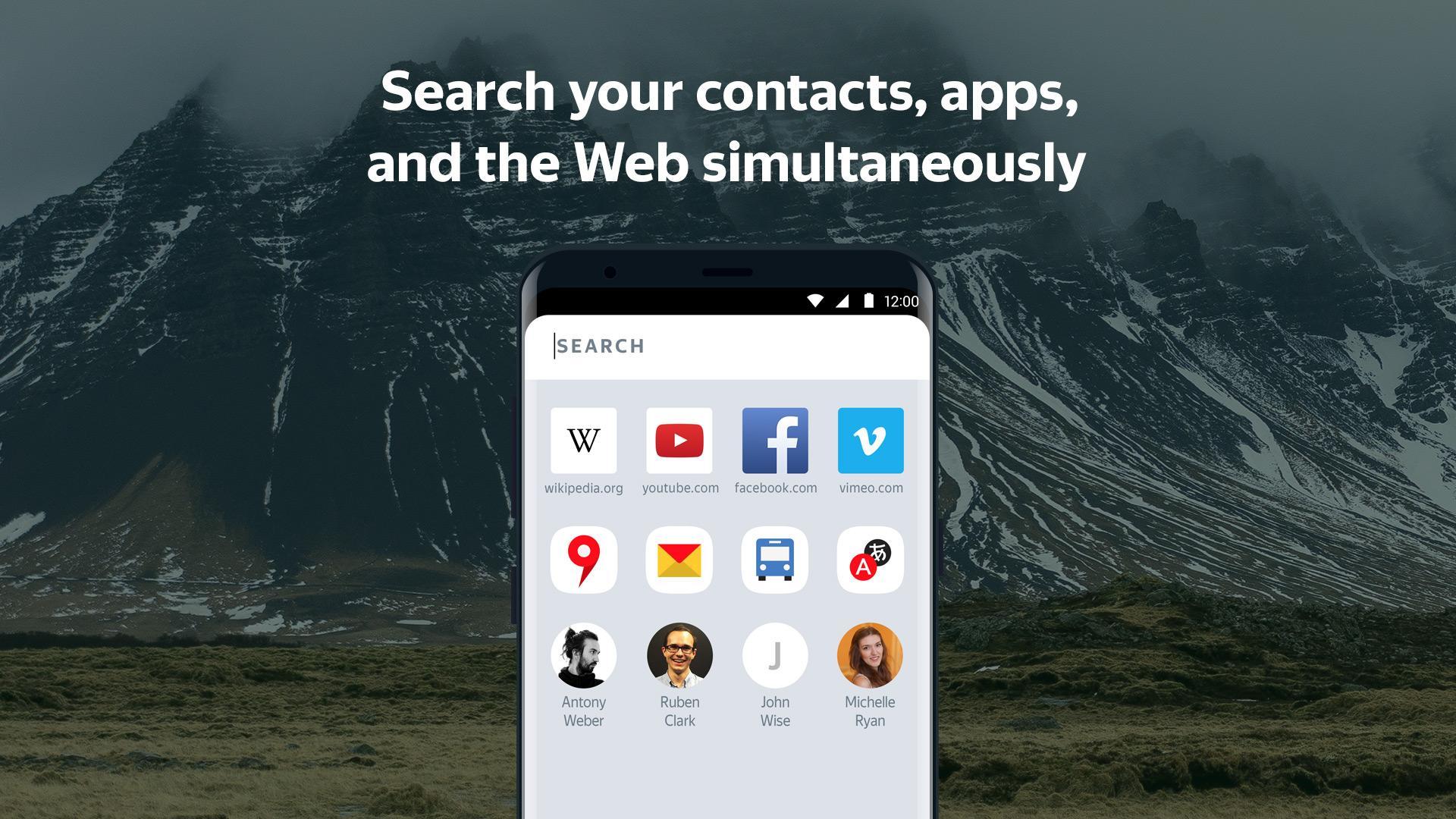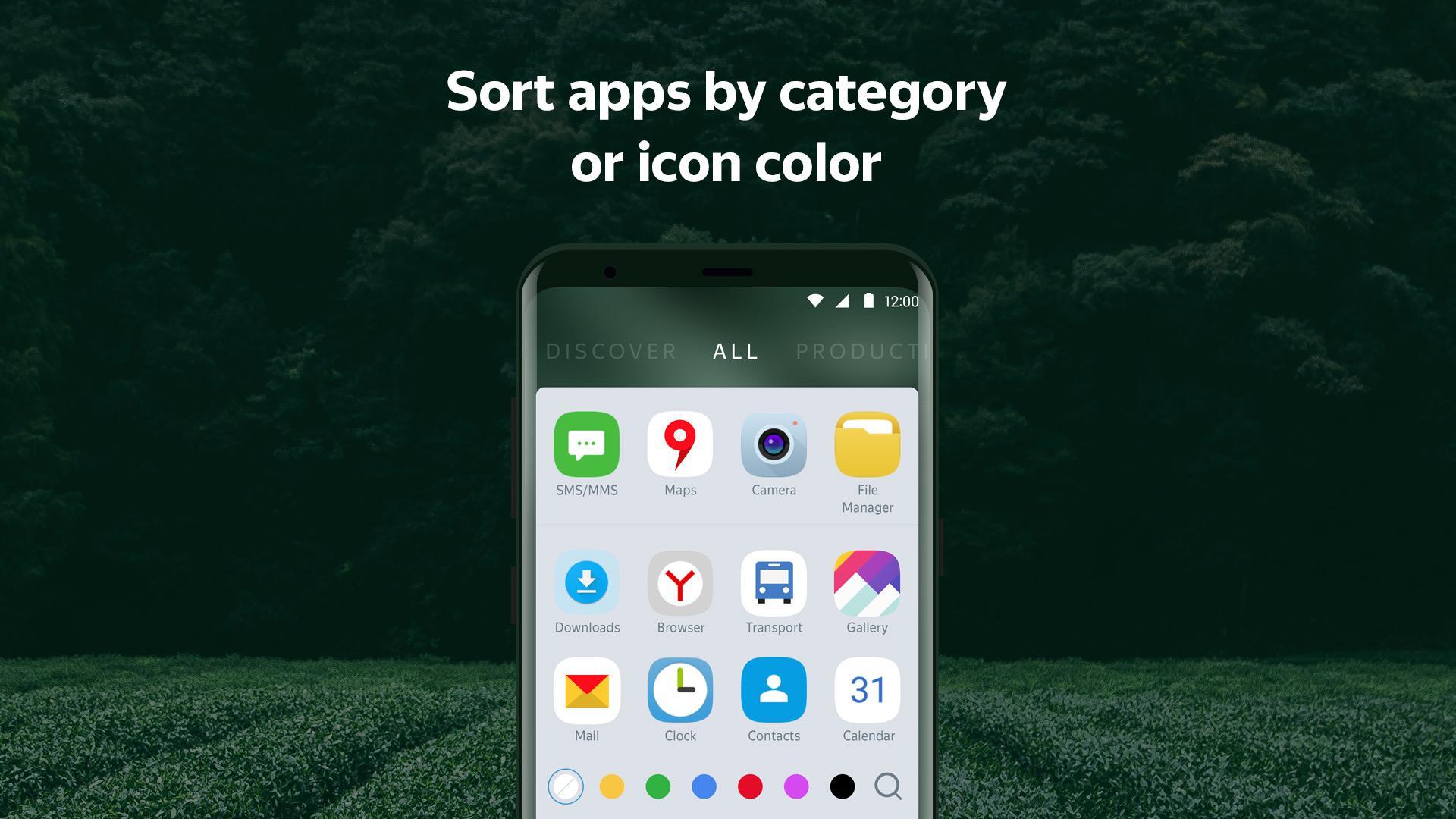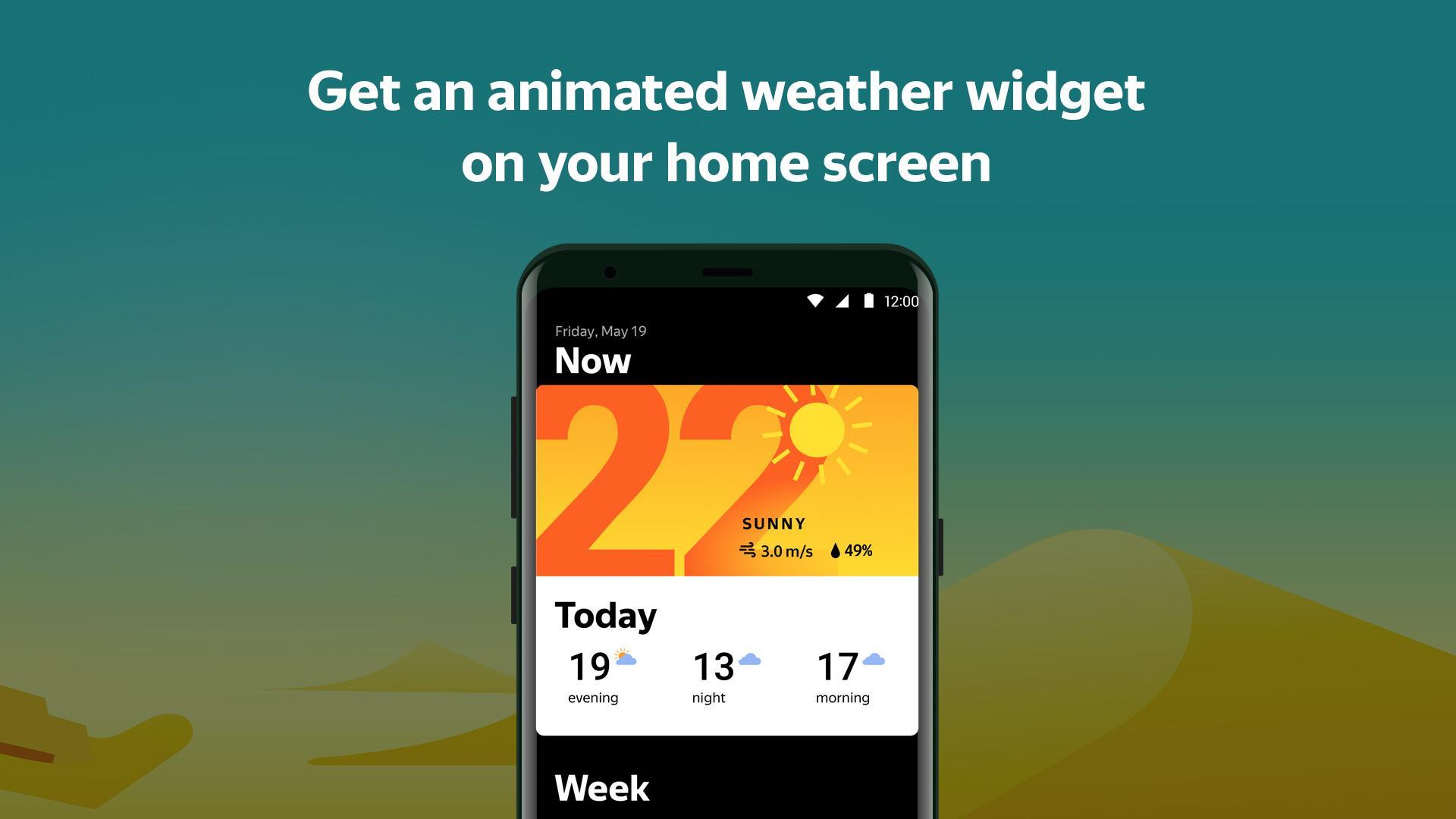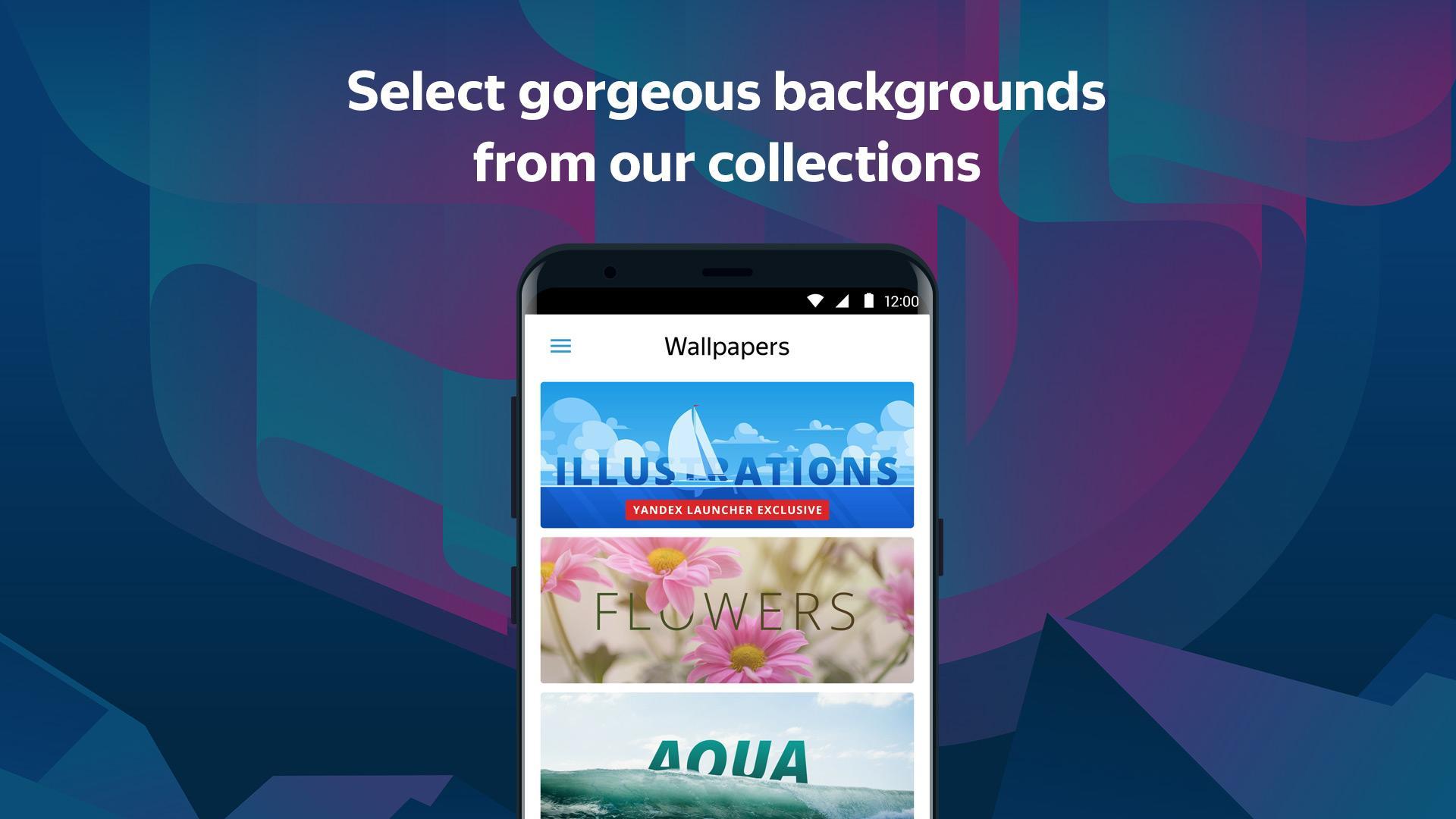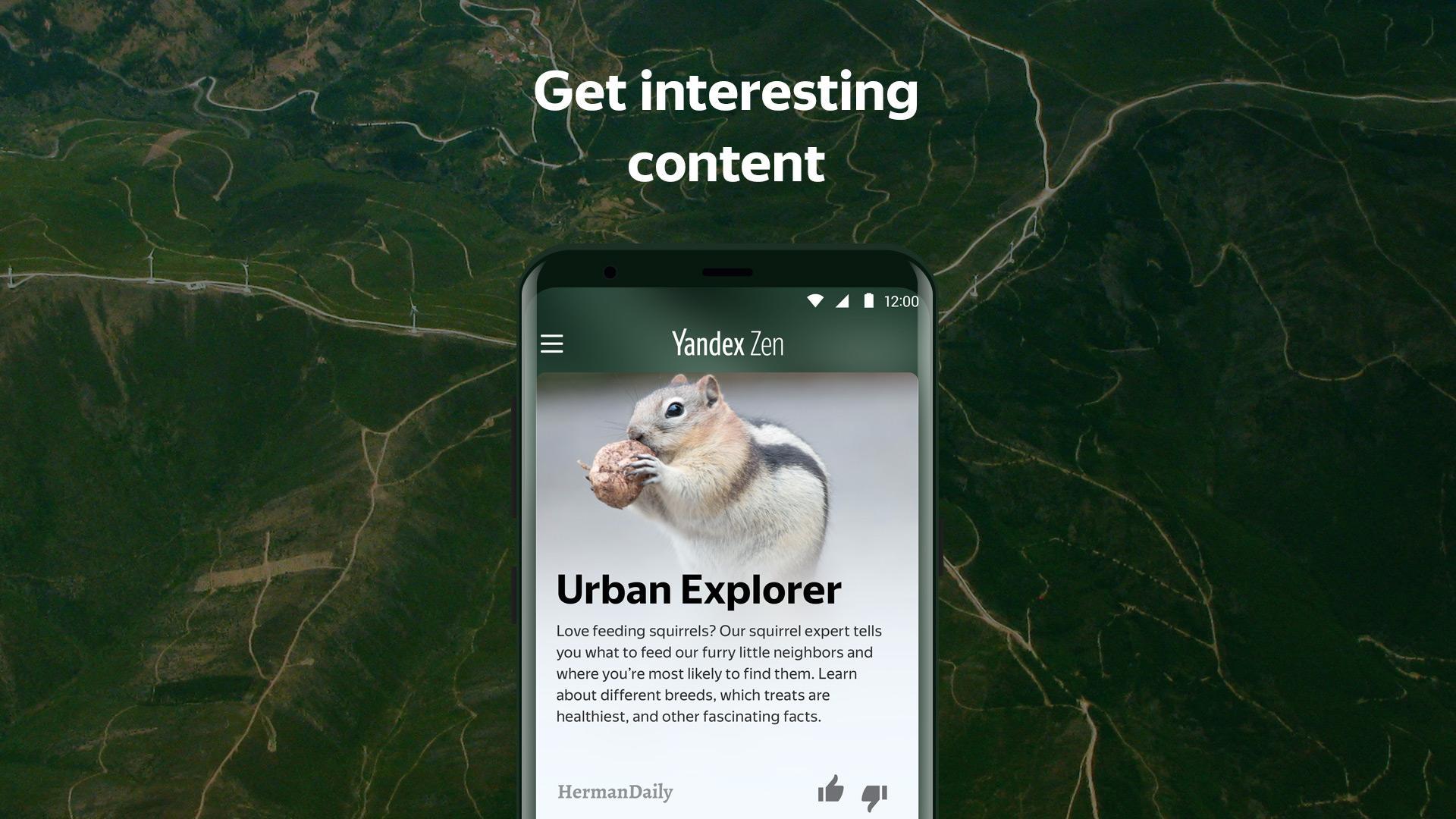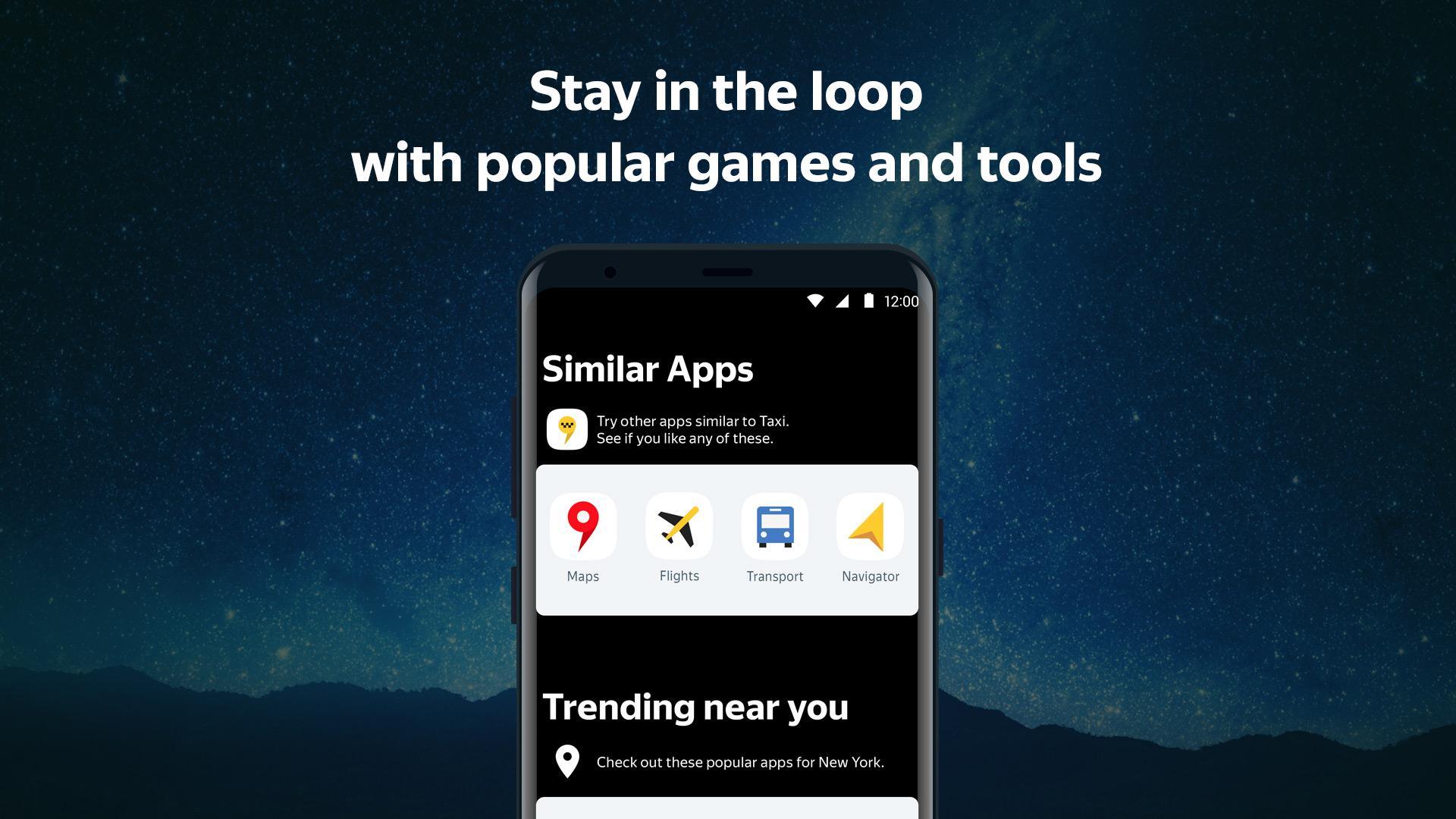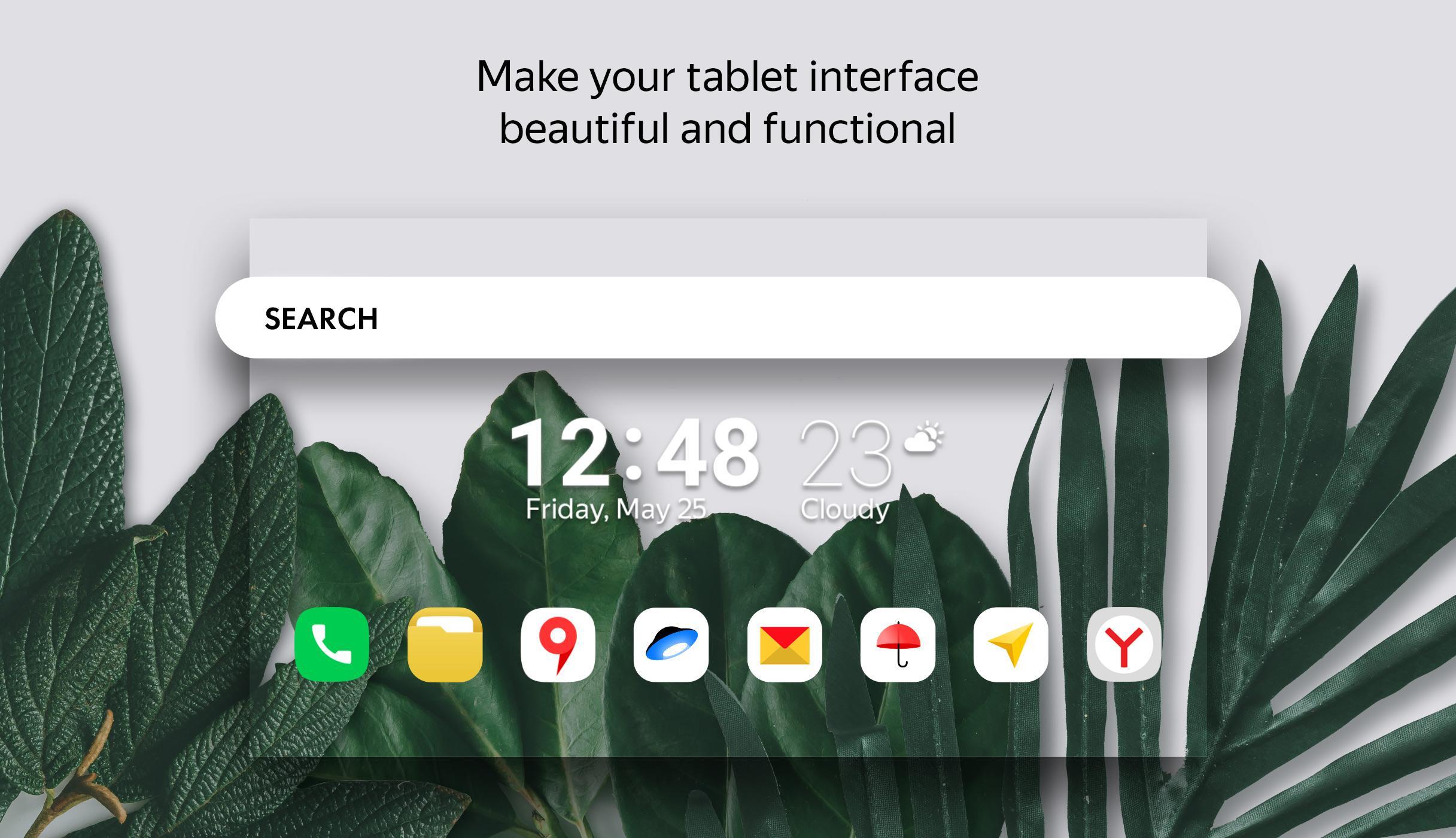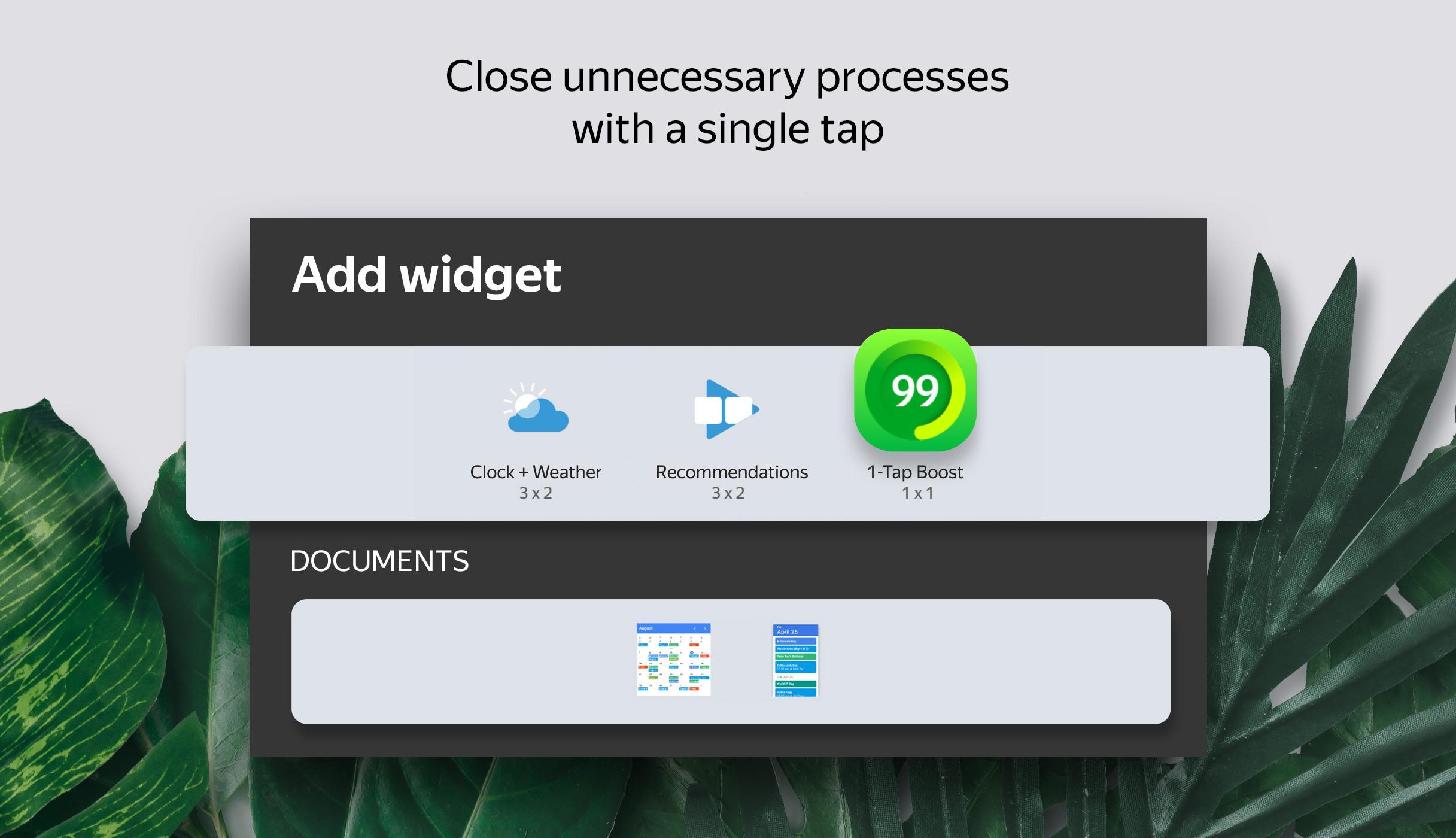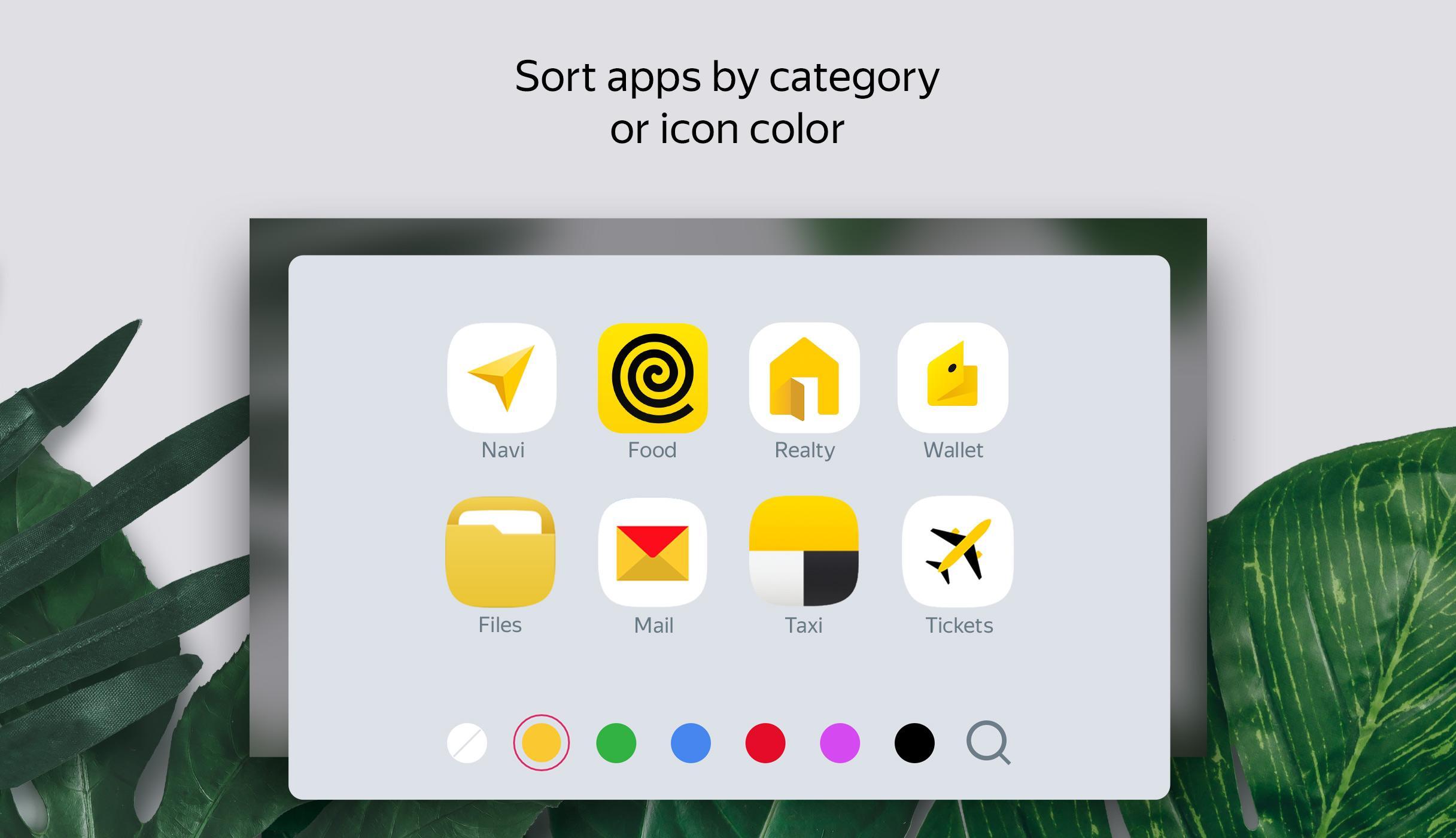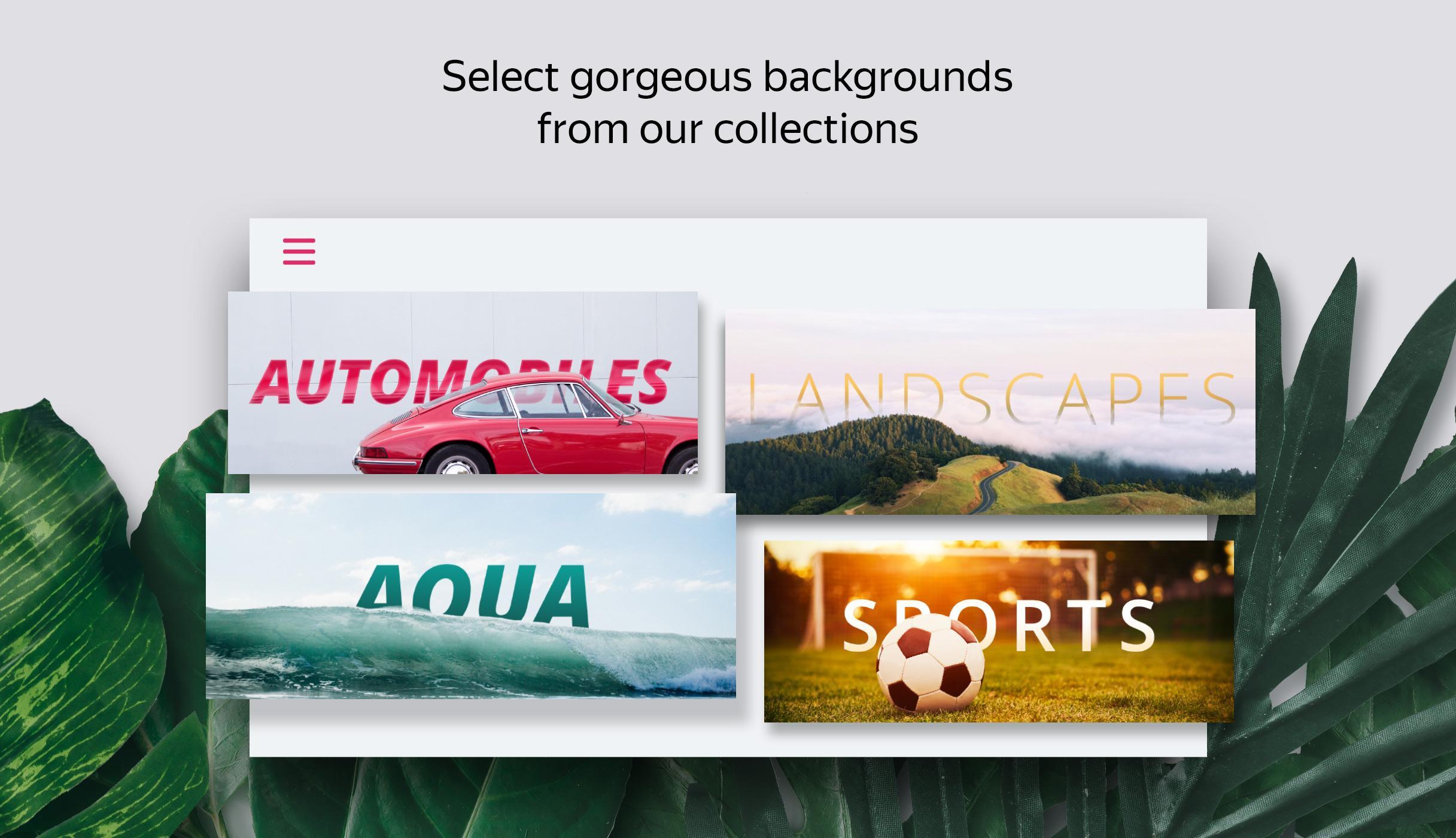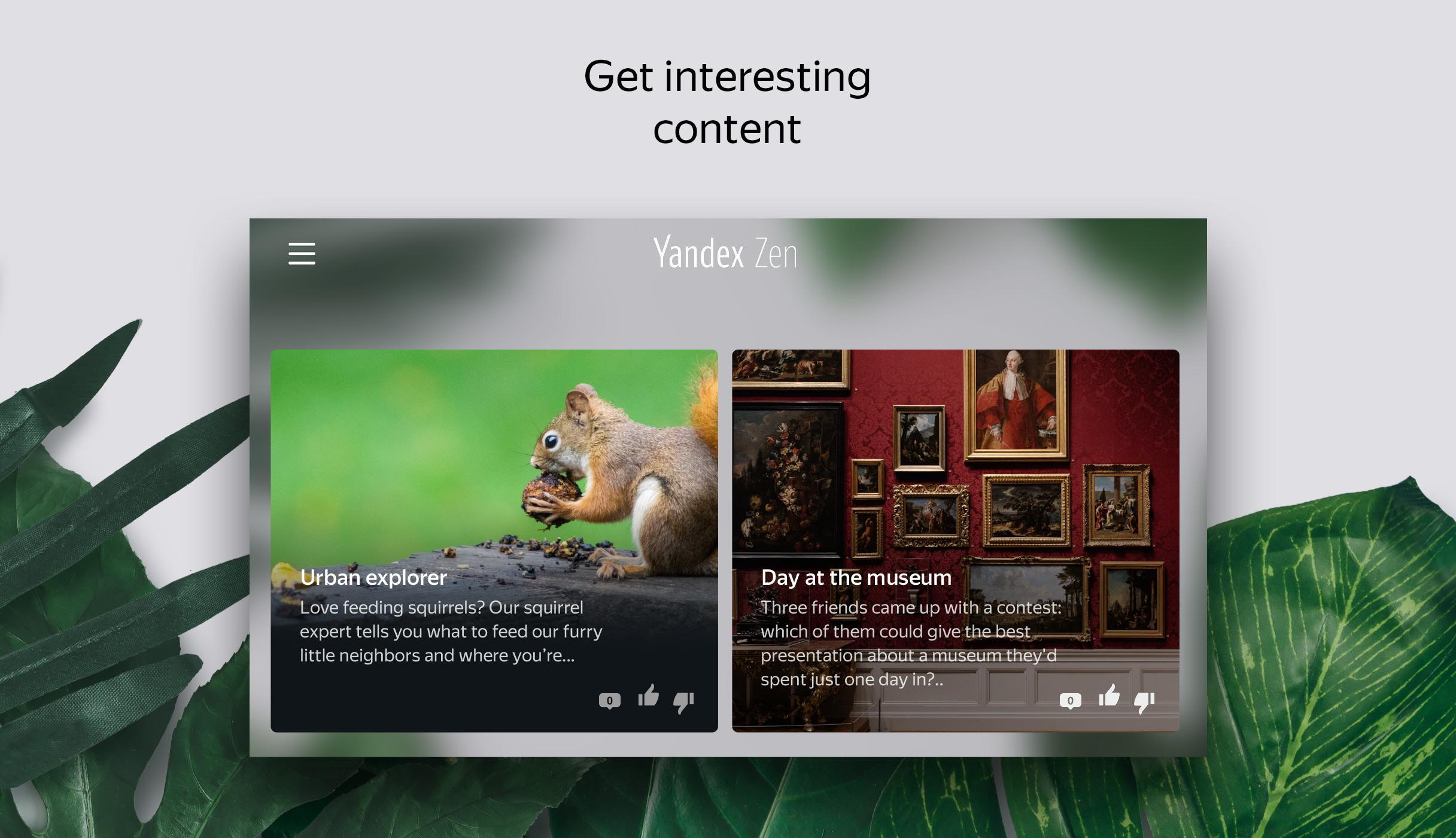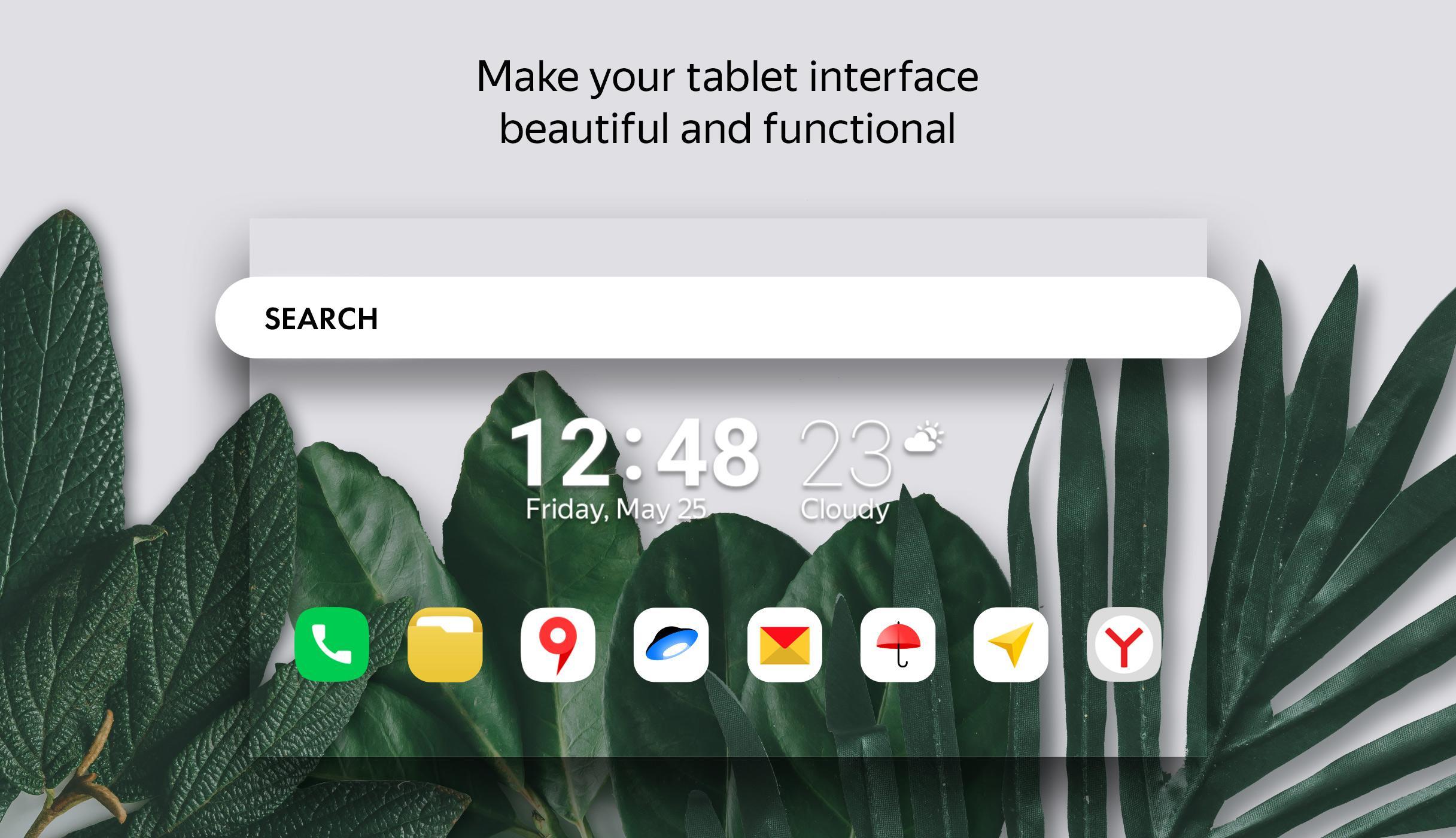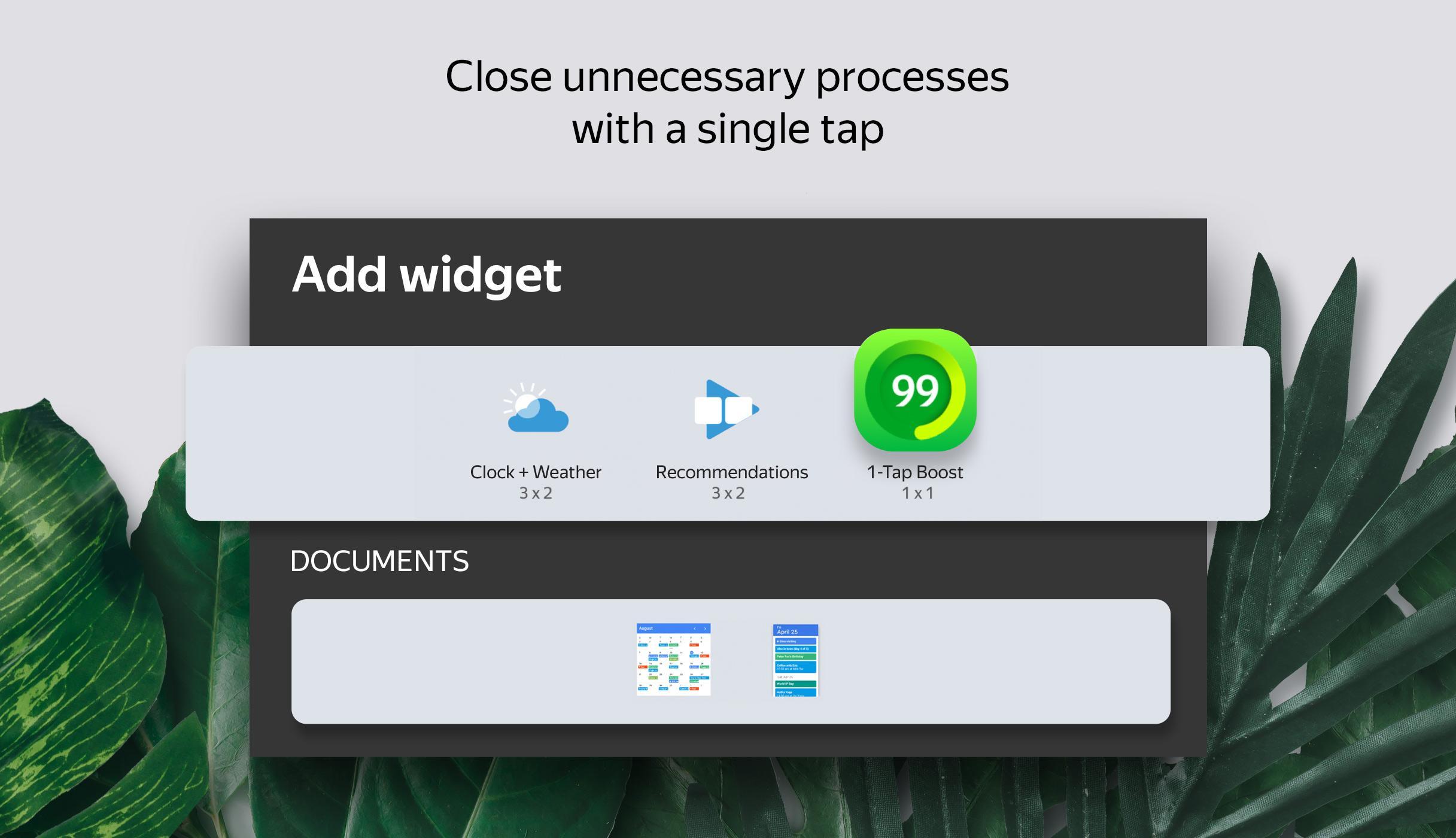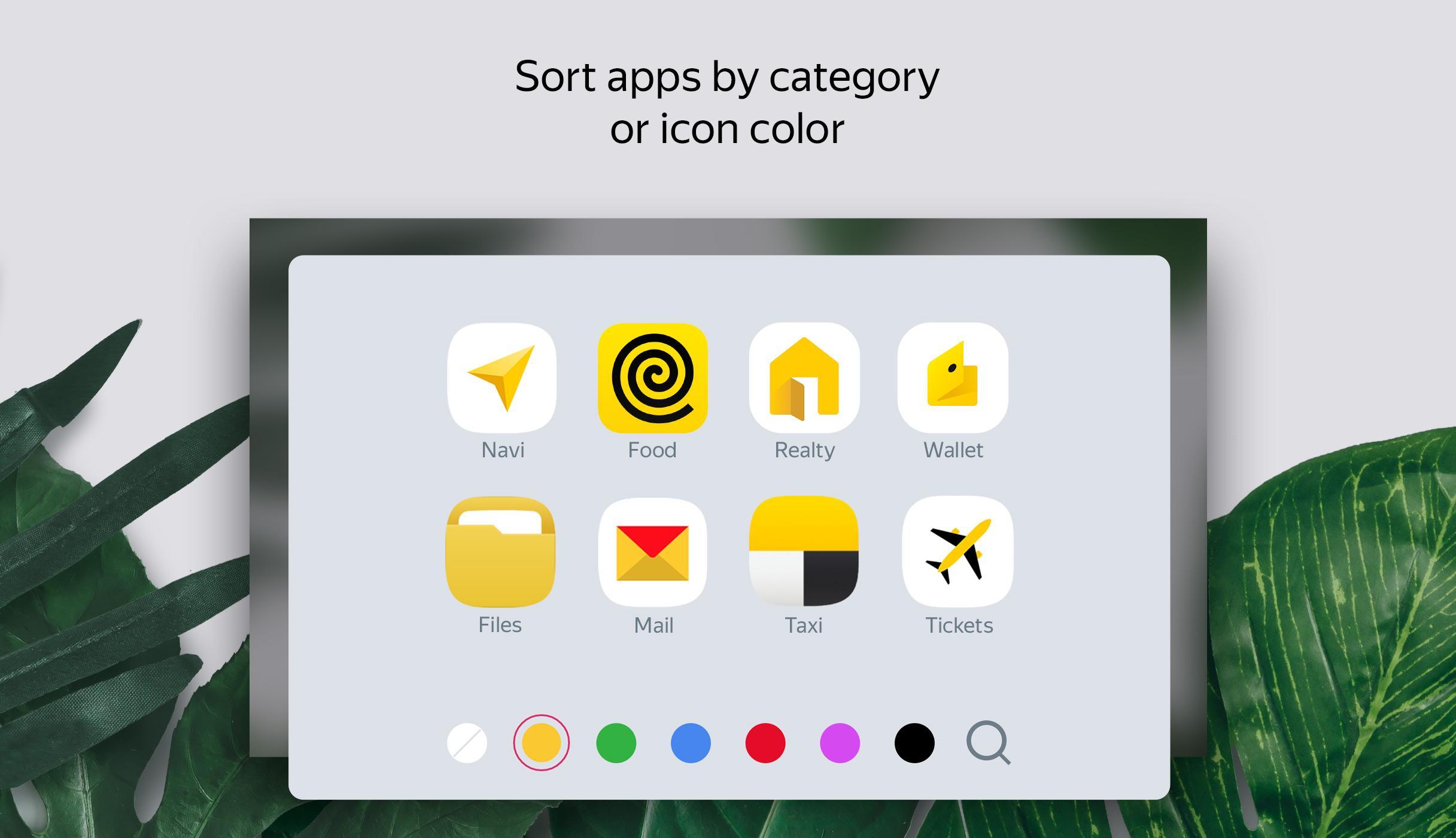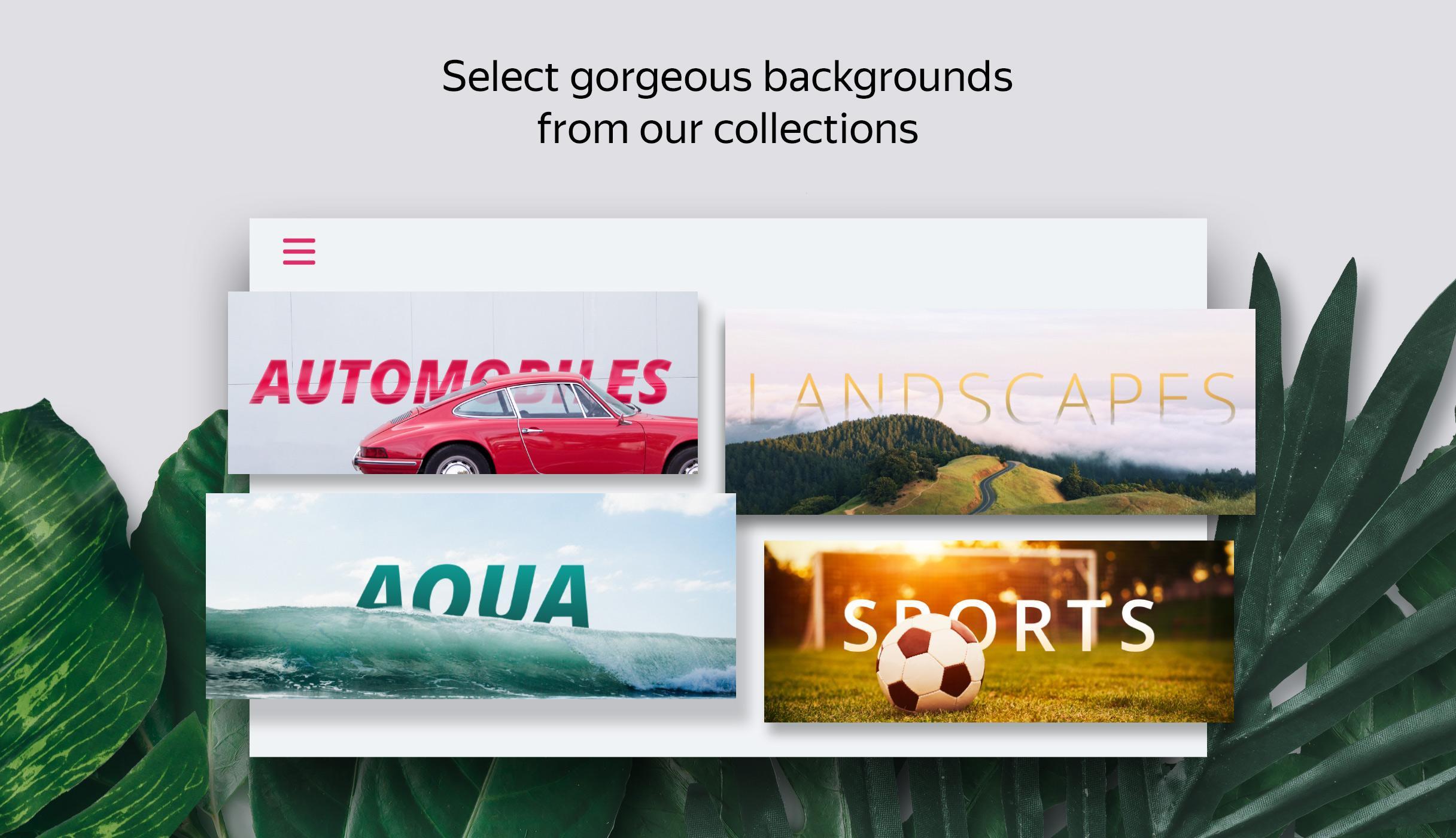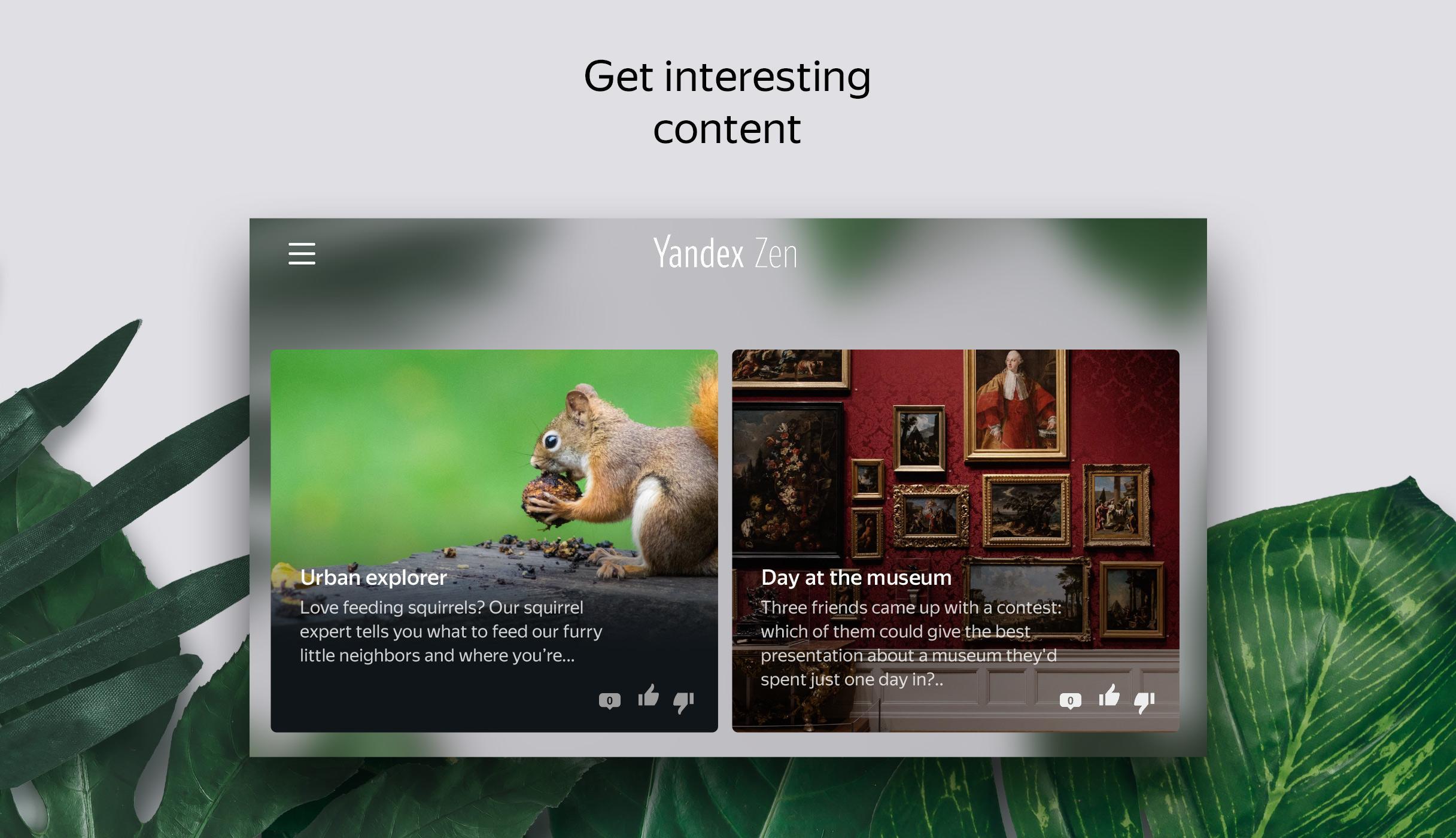 Description of Launcher
Yandex Launcher is a smart app that lets you both customize your Android device to suit your style and needs, and optimize your smartphone or tablet.

Popular features
• Wallpaper collection and themes – choose one that suits your mood
• Fast search – look up contacts and apps on your device and online
• 1-Tap Boost – automatically close unnecessary processes on your Android device
• Clock & Weather widget – see the weather forecast for today and the week ahead
• Recommended apps – get recommendations for apps from Yandex Launcher
• Personal recommendations – view interesting content personally selected for you by Yandex Zen

PERSONALIZE YOUR INTERFACE

Wallpapers: Enjoy built-in collections of wallpapers, such as landscapes, cities, animals, space, sports and more – these collections are regularly updated. Live Wallpapers are also supported.
Themes: In addition to classic light and dark themes, you can set the colors of menus and other interface elements in Yandex Launcher.
Apps menu: Navigate your apps with ease – Yandex Launcher arranges your apps by category or color.
Stylized icons: Use one of many built-in stylized icon packs for Yandex Launcher, or download third-party icon packs.
"All apps" button: Choose the size, color and shape of the button that opens the app menu – for example make a star with a zebra skin, or a round circle with a dog's face.
Home screen manager: Change the order of screens, select which one to see first, remove the ones you don't need, add new ones and switch on infinite scroll – all in one menu option.
Screen grid: Change the number of icons displayed on screen and their size.

CONVENIENCE FOR YOUR PHONE

Quick search: Swipe down on the main screen to open quick search to find your contacts, applications and information on the internet.
Speed: Yandex Launcher works quickly on all devices regardless of their generation. It won't slow down your system, and animations run smoothly even if you're using an older device.
1-Tap Boost: Track non-essential processes that are taking up your device's memory and close them in just one tap with this widget.
Clock + Weather: See not just the current time but the forecast with this weather widget.
Smart folders: Give every folder its own screen with widgets and a background.
Icon color search: Find an app by its color even if you forget its name, or what category it belongs to.
Notifications: See when something new has happened with your apps so you never miss an important message or update. Notifications on icons can be disabled in the settings.

DISCOVER SOMETHING NEW

Yandex Zen: Swipe right from the main screen to see an unlimited feed of articles, videos and other content selected according to your interests. The more you use Yandex Zen, the better your personal selections will become.
Recommended apps: See new apps recommended to you based on the apps you already use – just add the Recommendations widget to any screen or folder with Yandex Launcher for Android.

TAKE PART IN YANDEX LAUNCHER DEVELOPMENT

All Yandex Launcher updates go through beta testers first. To try out the latest version of the app, sign up for the beta here: https://play.google.com/apps/testing/com.yandex.launcher.
Share your feedback by emailing launcher@support.yandex.com or leave comments on the official Facebook page:
https://www.facebook.com/yandexlauncher/.
The Yandex Launcher team greatly appreciates all your comments and will carefully consider the most popular ideas sent in.
Additional Information
Current Version
2.3.5
Publish Date
2019-12-18
Available on

Requirements
Android 4.1+