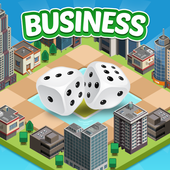 Vyapari : Business Dice Game
|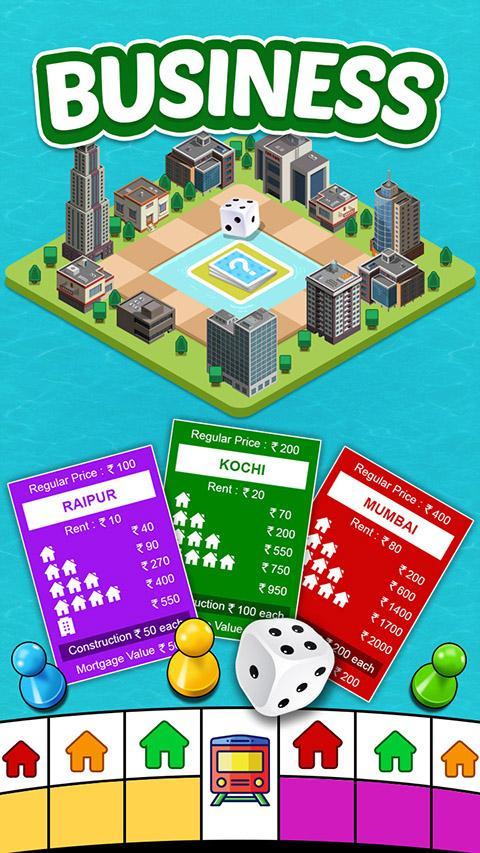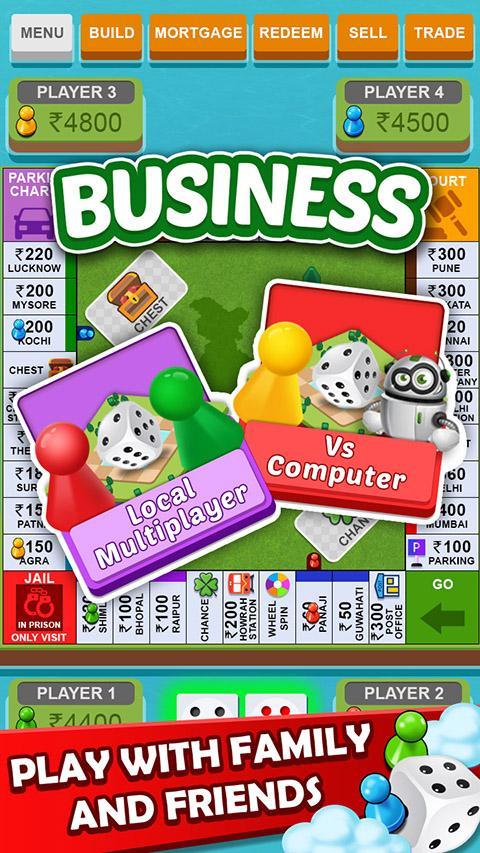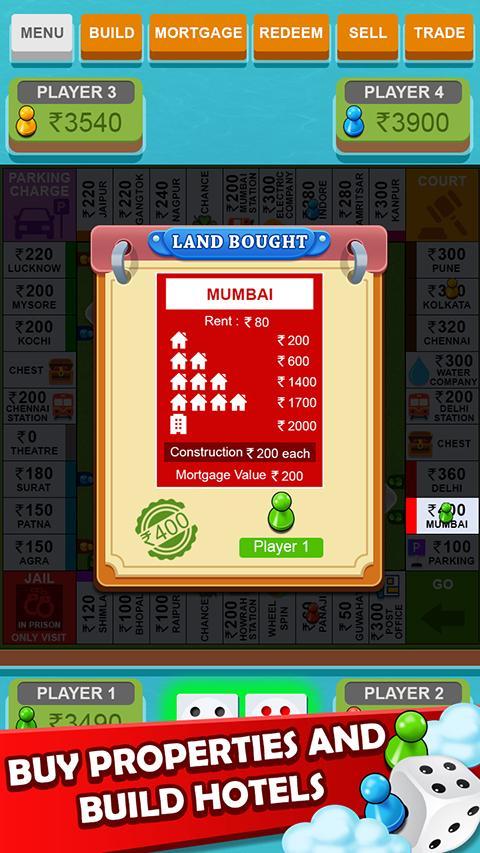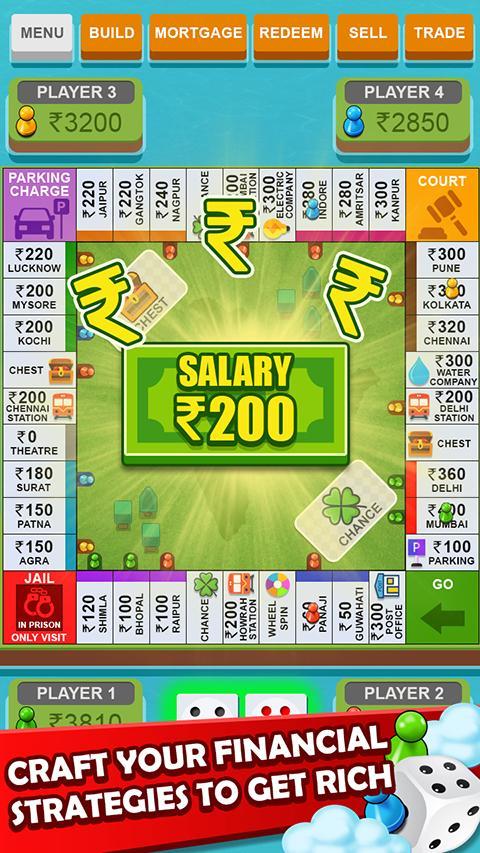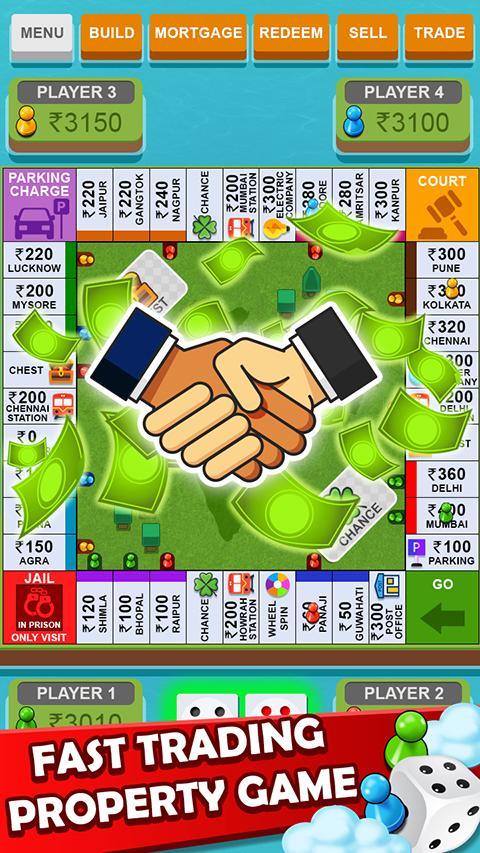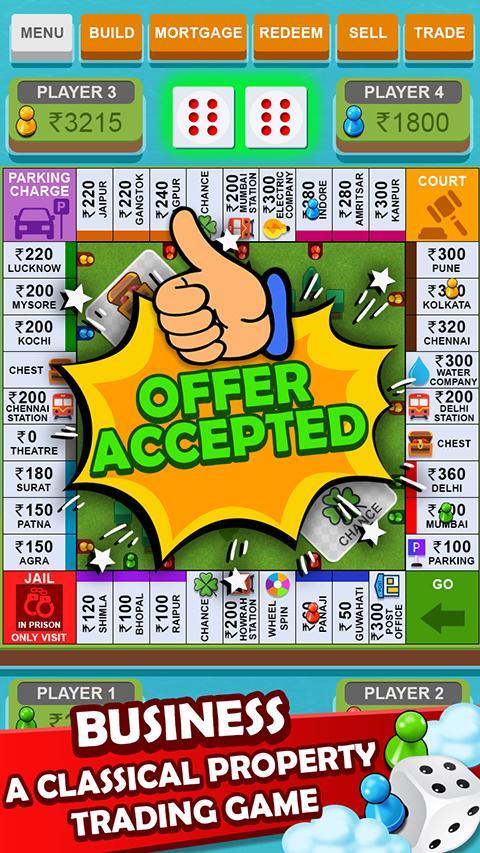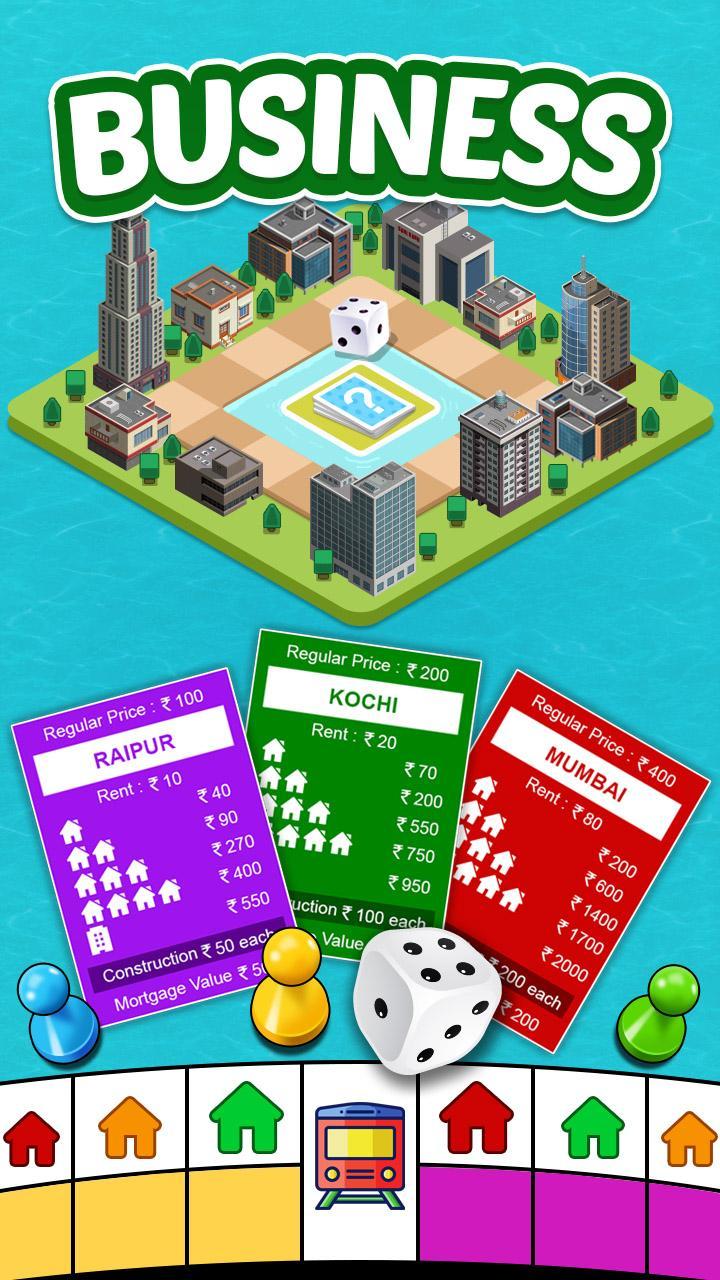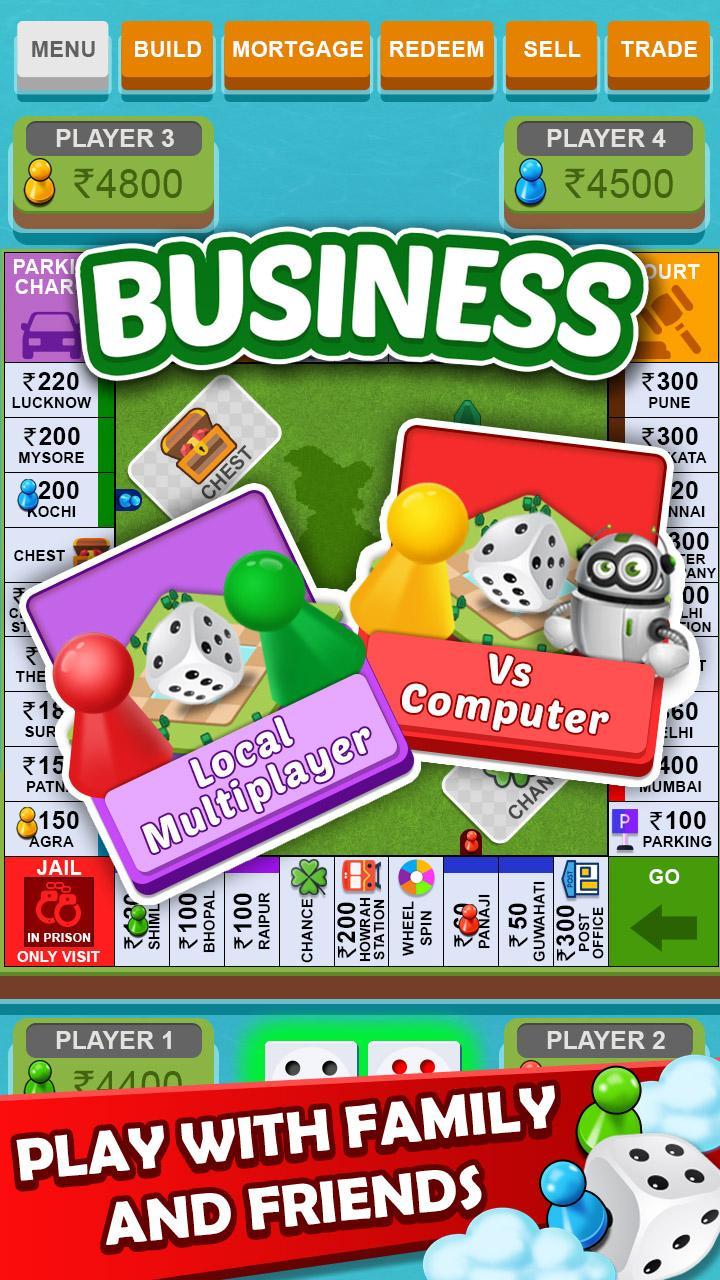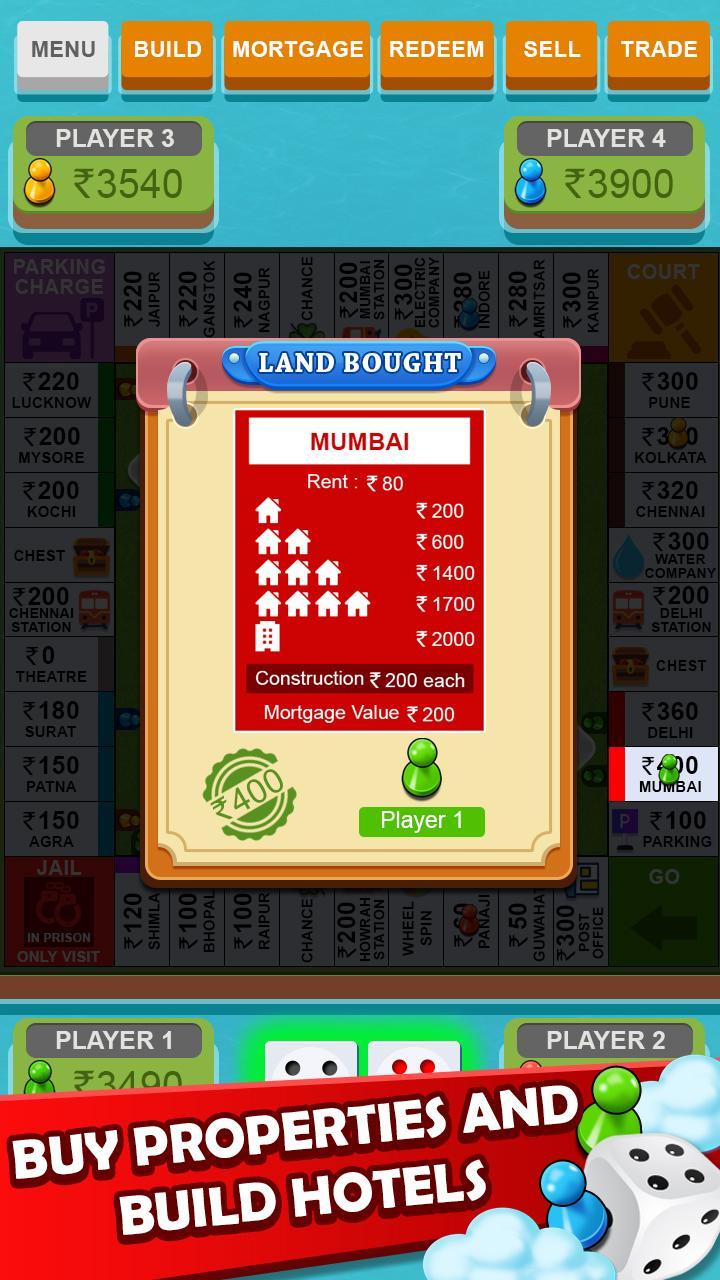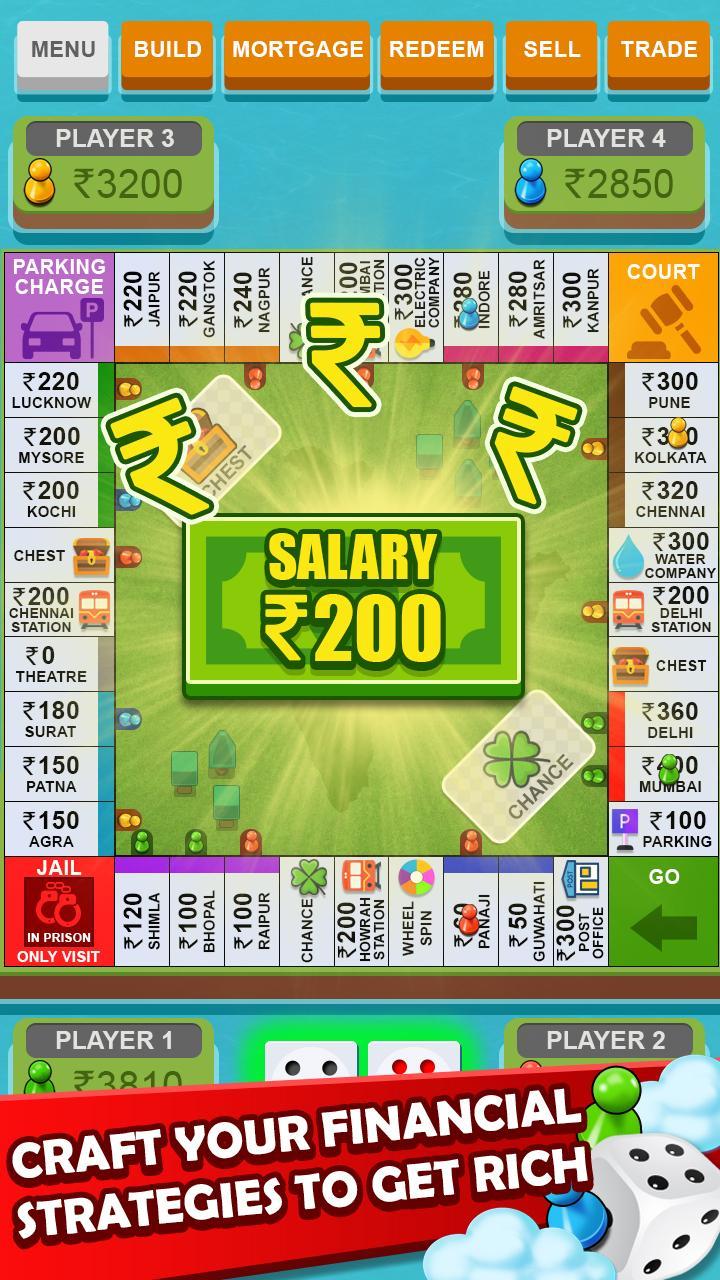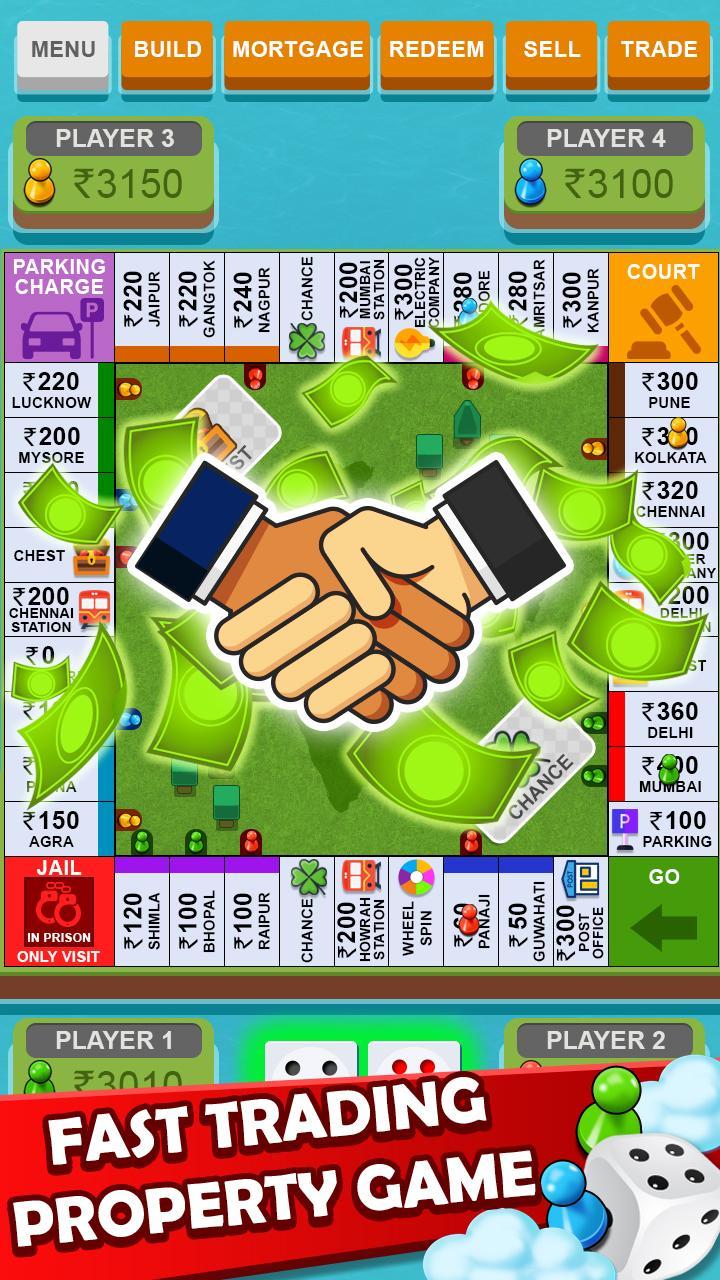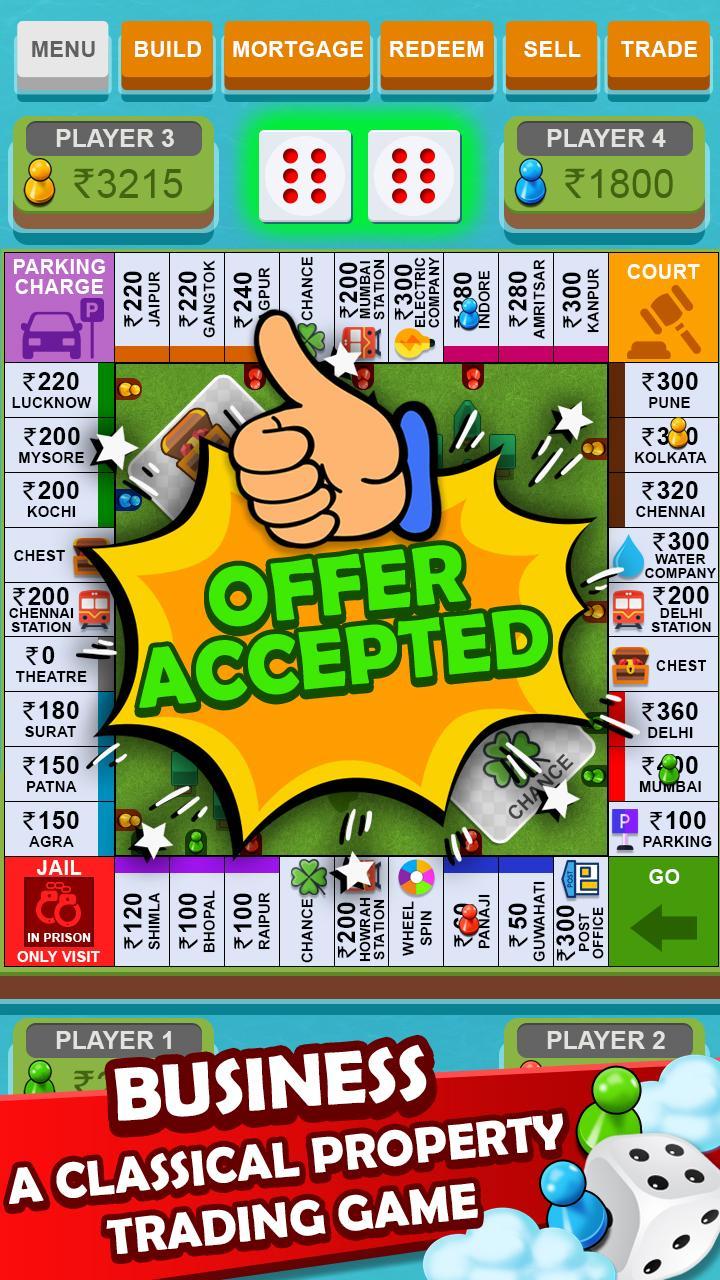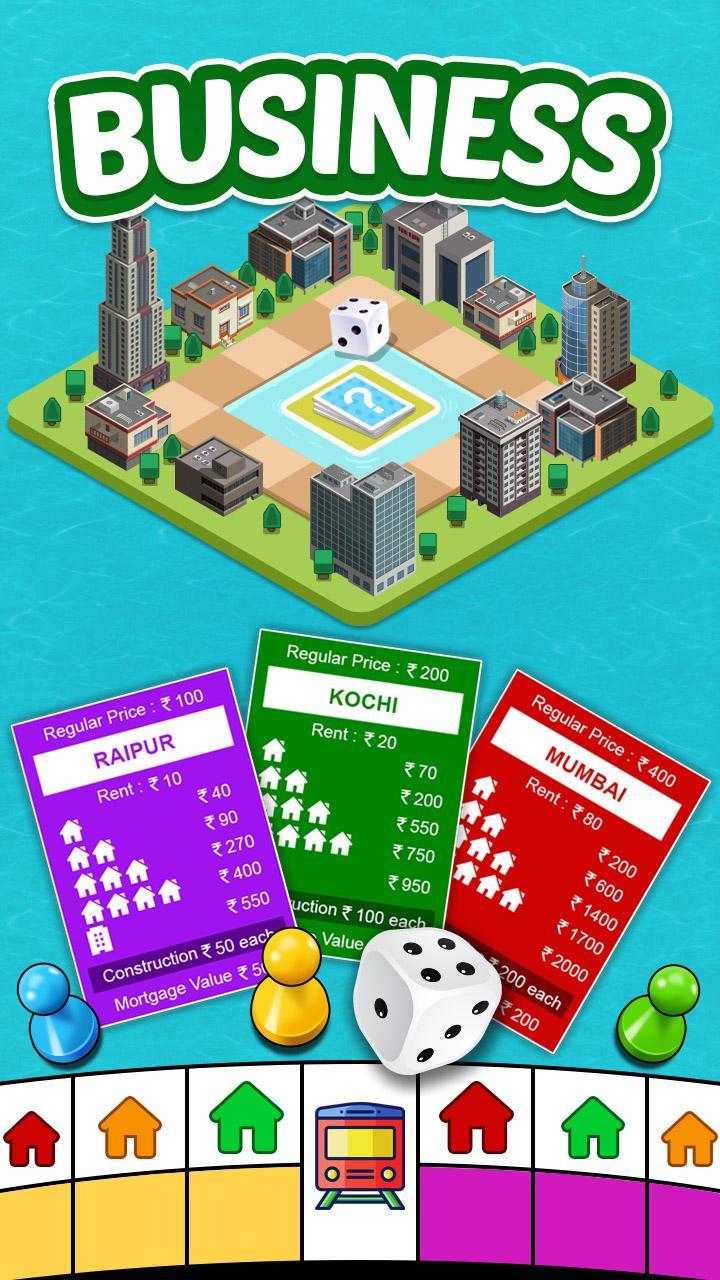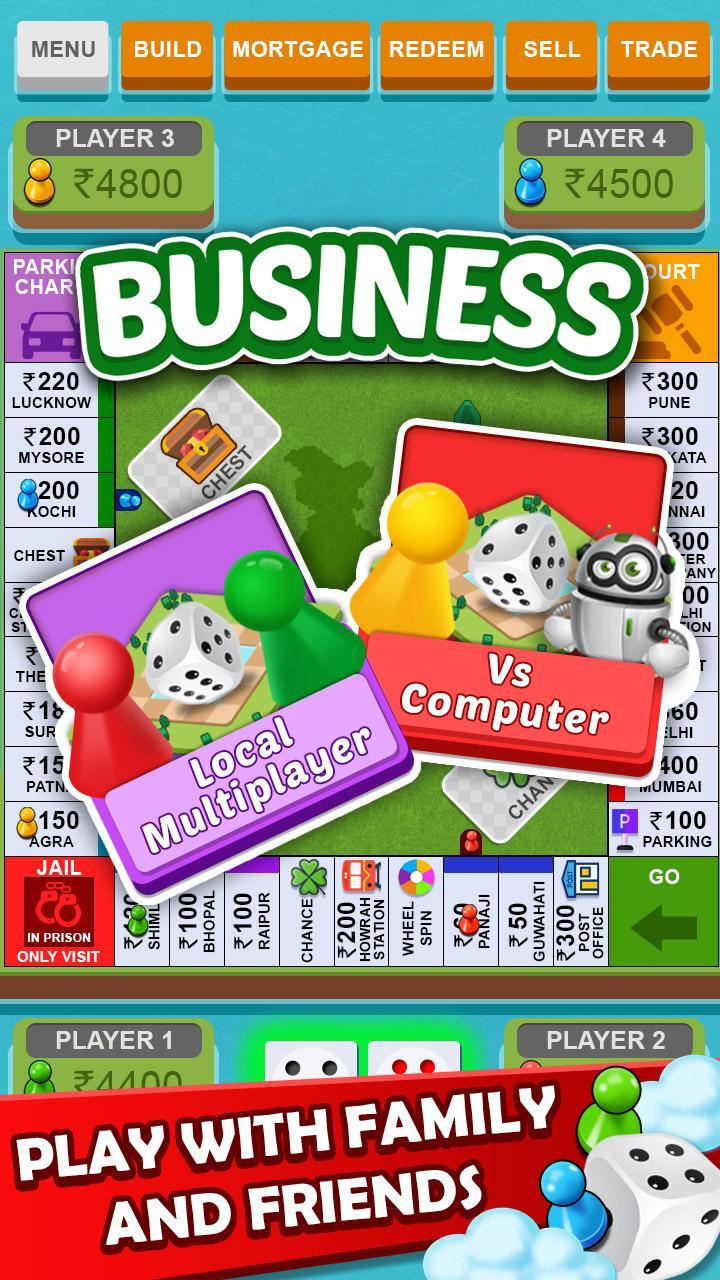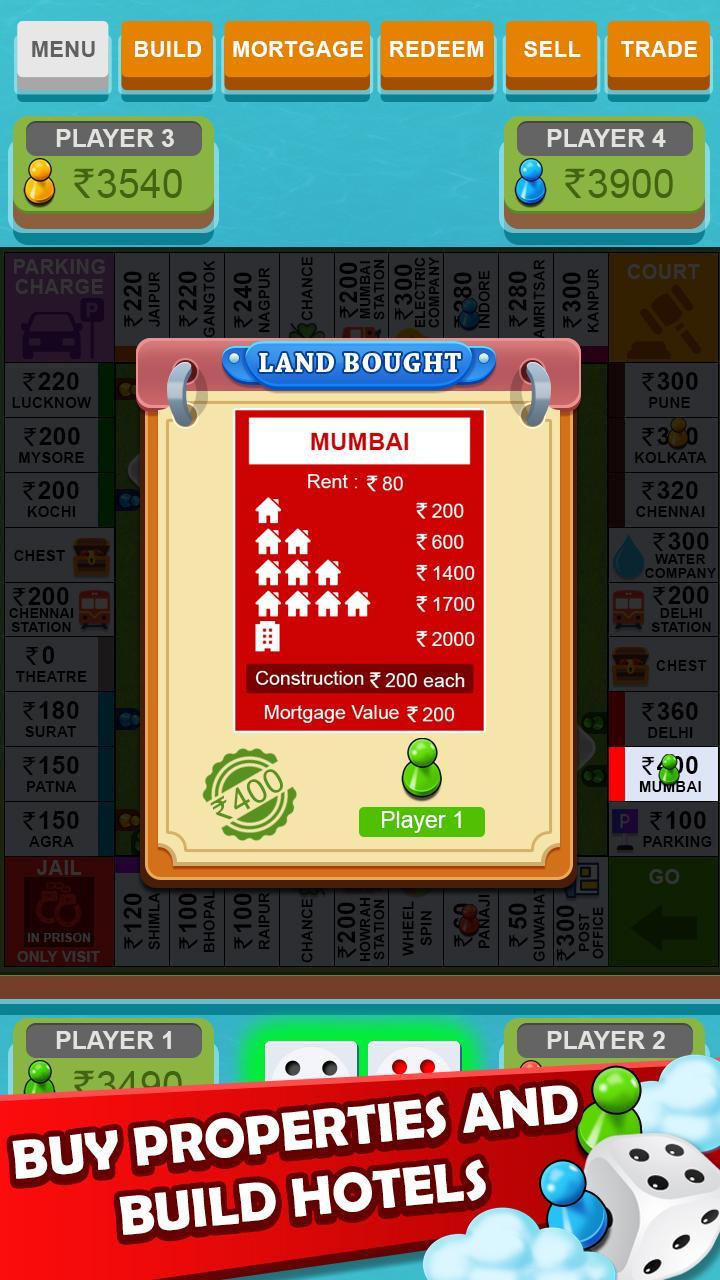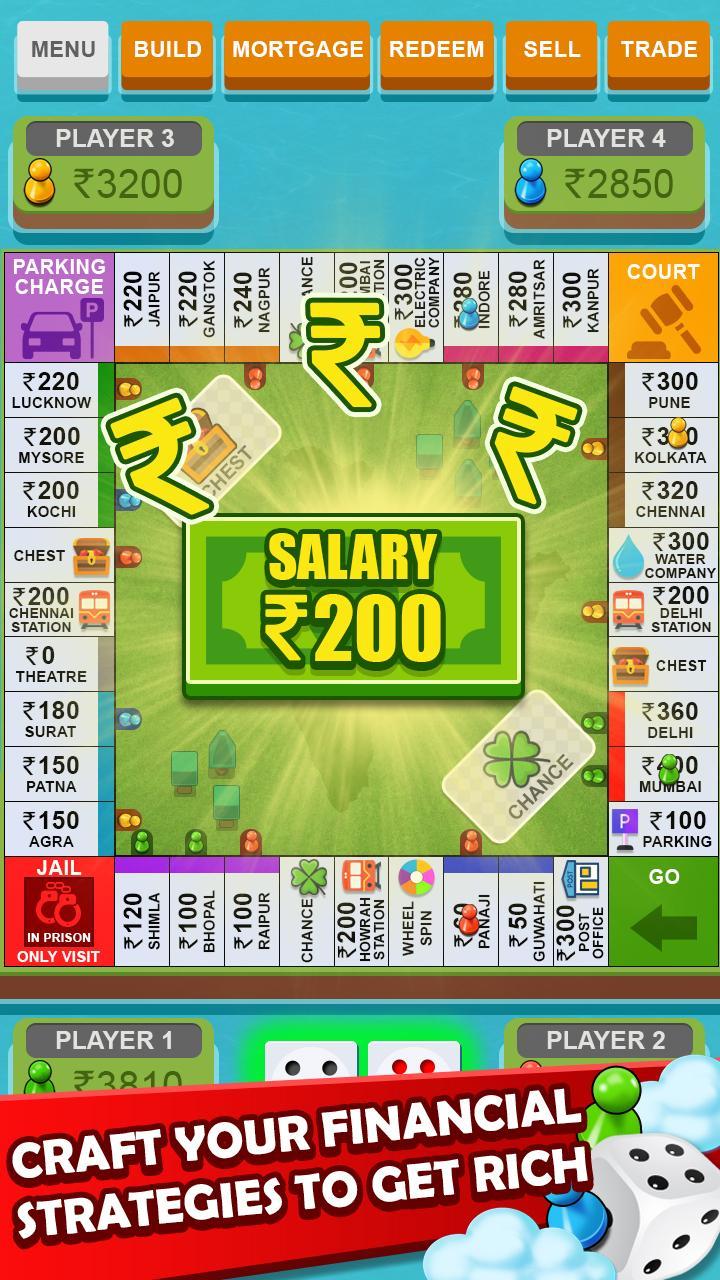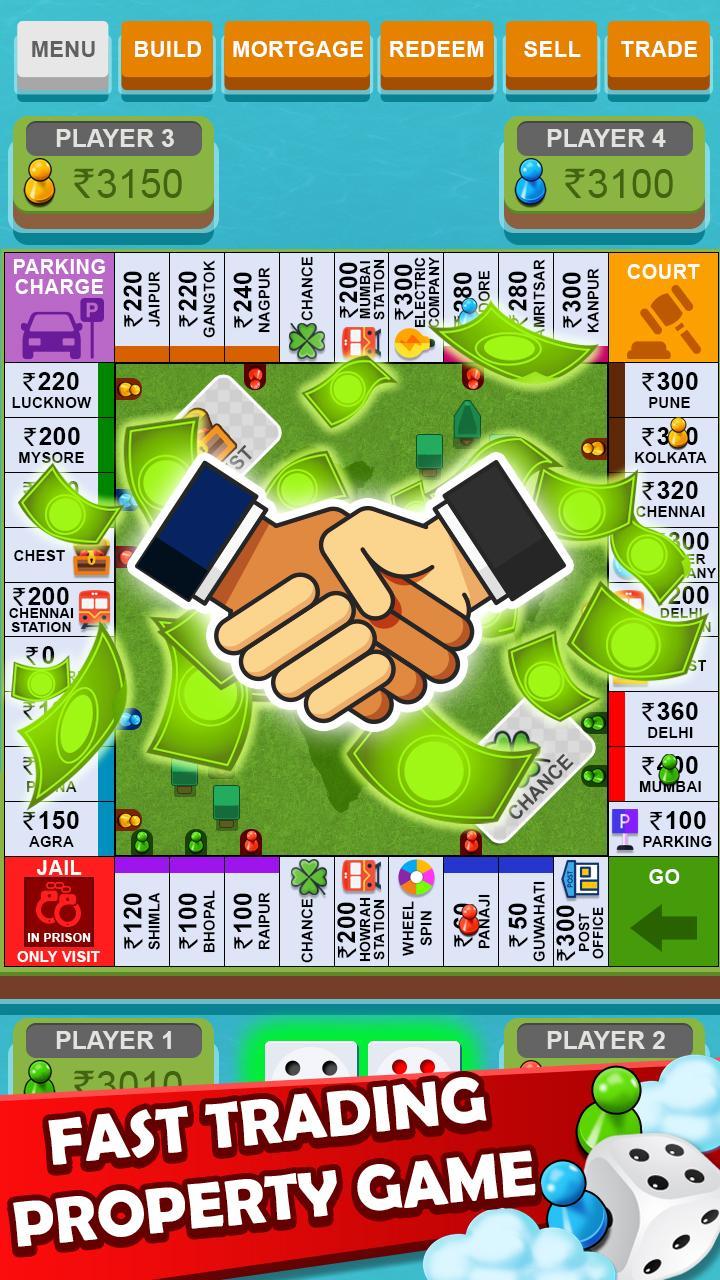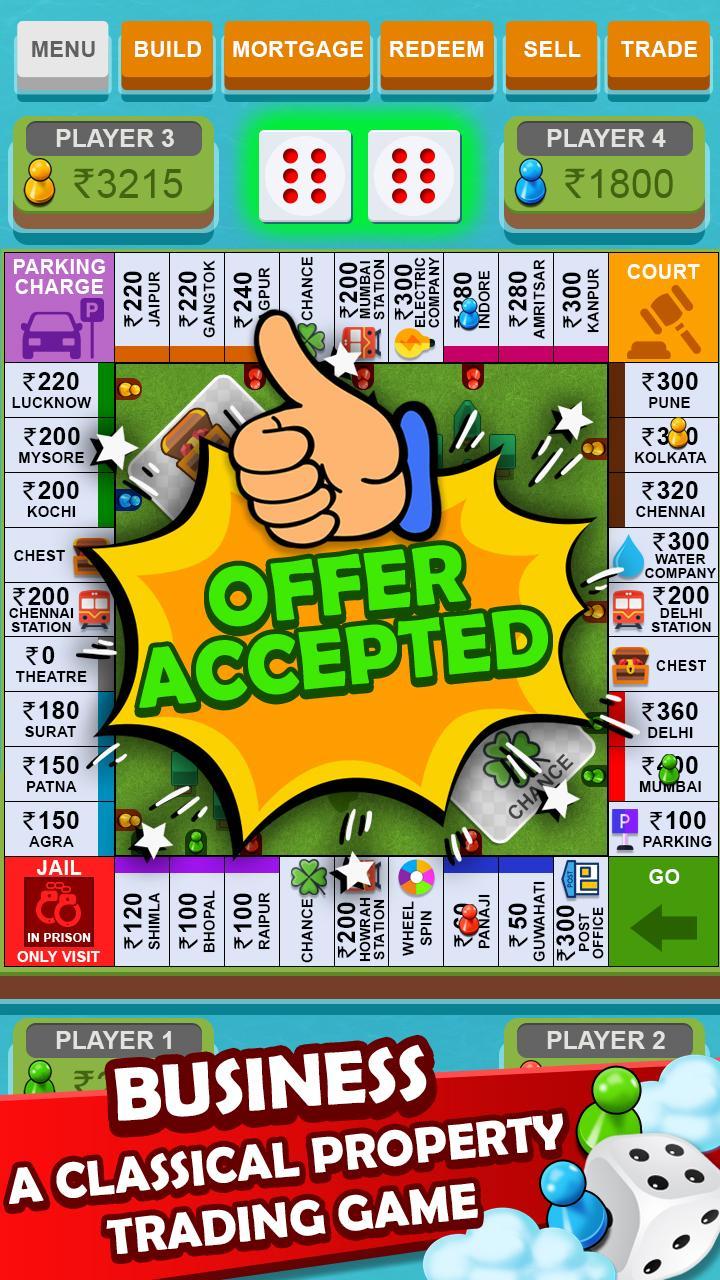 Description of Vyapari : Business Dice Game
Vyapari : Business Dice Game is free. It is board game for 2 to 4 players.

Vyapari : Business Dice Game you will business by sell and buy Properties like builds houses, acquire land , hotel ,junction, make deals, win auctions and jail. Build your house or hotel, earn an income and bankrupt opponents.

Vyapari : Business Dice Game - The objective of the game is to be the last player remaining with any money.

Wheel and deal as you build your fortune playing an exciting game of Business online. Buy up whole neighborhoods, charge rent, and watch your empire grow. It's all about making deals and making money. But don't land in Jail!

You better keep an eye on your money, because you never know when the dice will land you with a massive rent bill to pay.

Vyapari : Business Dice Game is free turn based economic strategy game that allows you to buy business properties, build levels, collect rent, rob bank and so much more. The main objective is simple - bankrupt opponents, The key to be rich is to buy properties of the same color to create house , hotel and build more levels to increase rent.

This players roll two six-sided dice to move around the game board, buying and trading properties, and developing them with houses and hotels. Players collect rent from their opponents, with the goal being to drive them into bankruptcy. Money can also be gained or lost through Chance and Community Chest cards, and tax squares, players can end up in jail.

You can play Vyapari : Business Dice Game with other system or with humans in the same device. We have carefully crafted the AI of the System, offering trading with other player. In the highest level, they play aggressively and are tough traders. In the intermediate level they are more relaxed and will offer better deals. In the basic level, the Systems are soft and you can trick them to get good deals for your interests.

Your business awaits you in Vyapari : Business Dice Game!
Additional Information
Current Version
1.11
Publish Date
2021-05-29
Available on

Requirements
Android 4.1+
Similar to Vyapari : Business Dice Game